Geodesic domes nestled in Canadian forest offer a unique glamping experience
If camping on the cold forest bed in a stranded location is not your dream outdoor vacation, how about glamping on the side of a mountain in Petite-Rivière-St-François – a town near Le Massif de Charlevoix ski range, outside of Quebec, Canada?
A trio of luxurious domes, designed by Canadian firm Bourgeois/Lechasseur, stand in the middle of a Canadian forest. Supported by a lightweight frame, with a large terrace, the domes fulfilled the designer's ambitions of having minimal footprints and impact on the surrounding forest.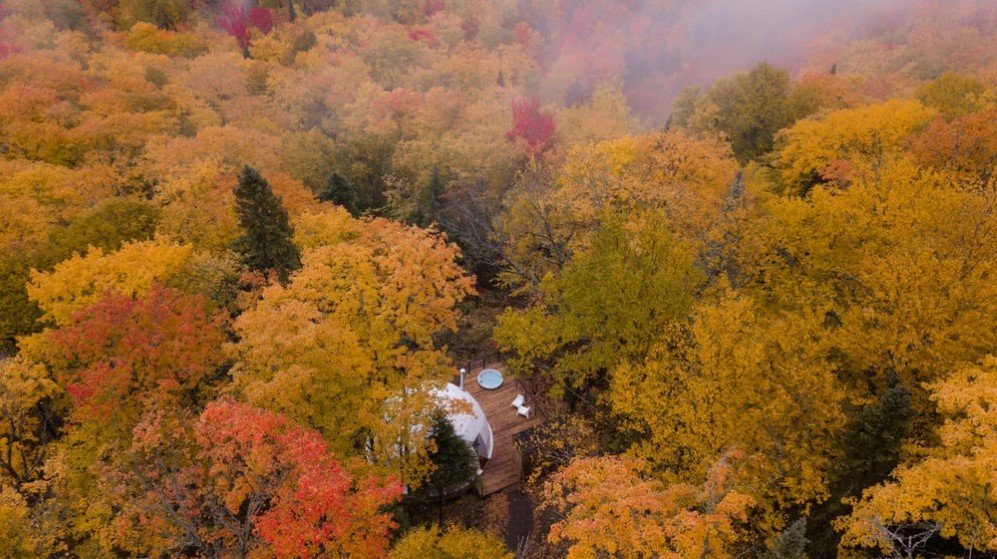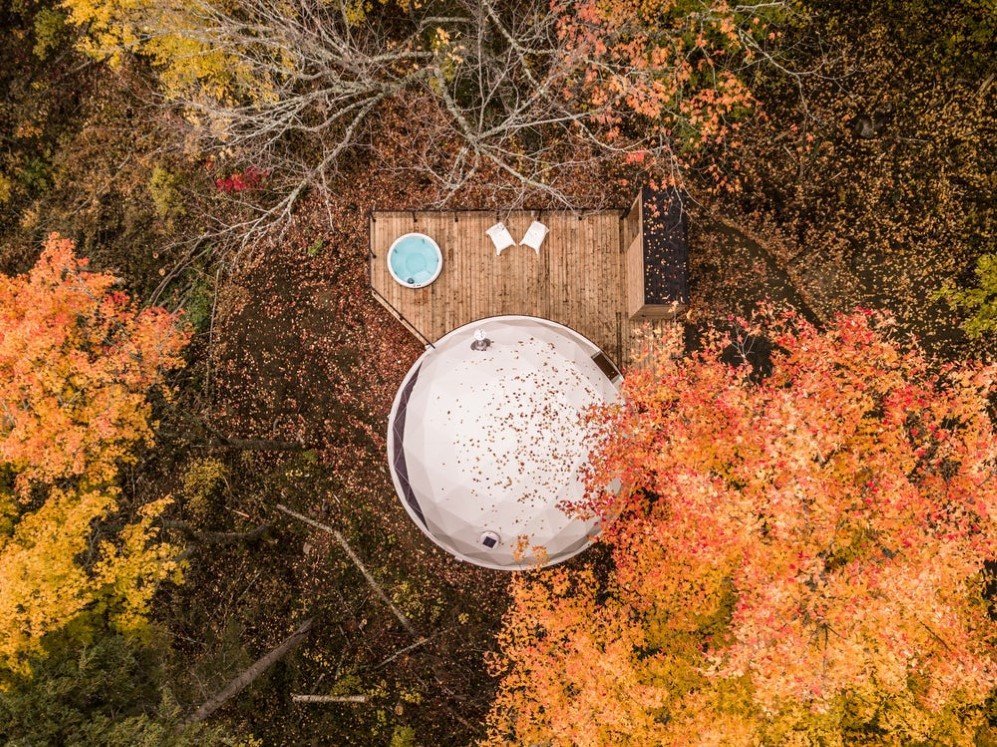 The domes, fitted with all necessities and much more, provide the finest haven, a geodesic dome which glimmers both inside and out. The terrace, completed with outdoor furniture, also include a Jacuzzi for the perfect romantic afternoon or maybe for the nighttime stargazing.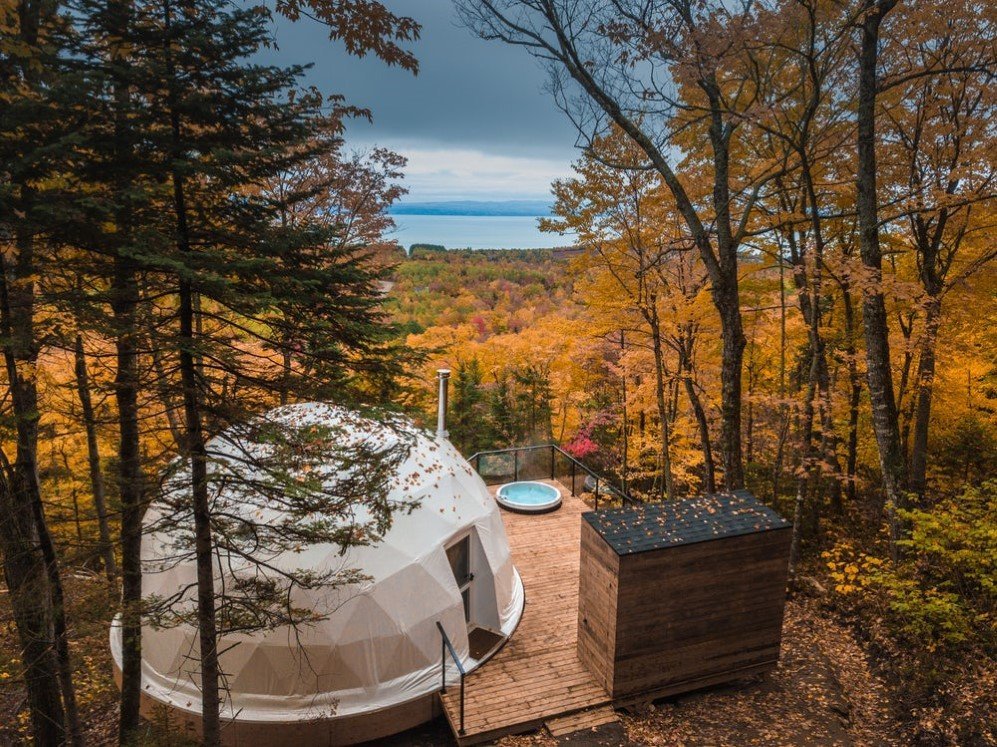 The domes come with a full surrounding grey interior drapes, the monochrome touches bringing out the elegance of dome's interior, which can house up to 4 people. The drapes can be peeled back to create large openings, offering views down the side of the mountain to the nearby river. They include a queen sized bed, but have the capacity to hold another bed up on the mezzanine, which can be accessed by a ladder.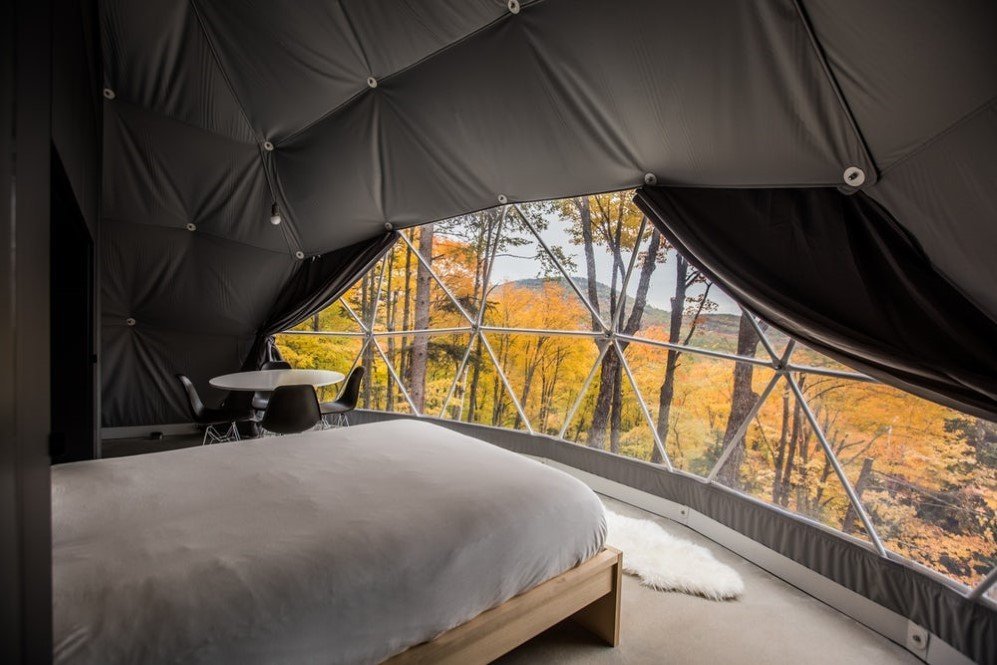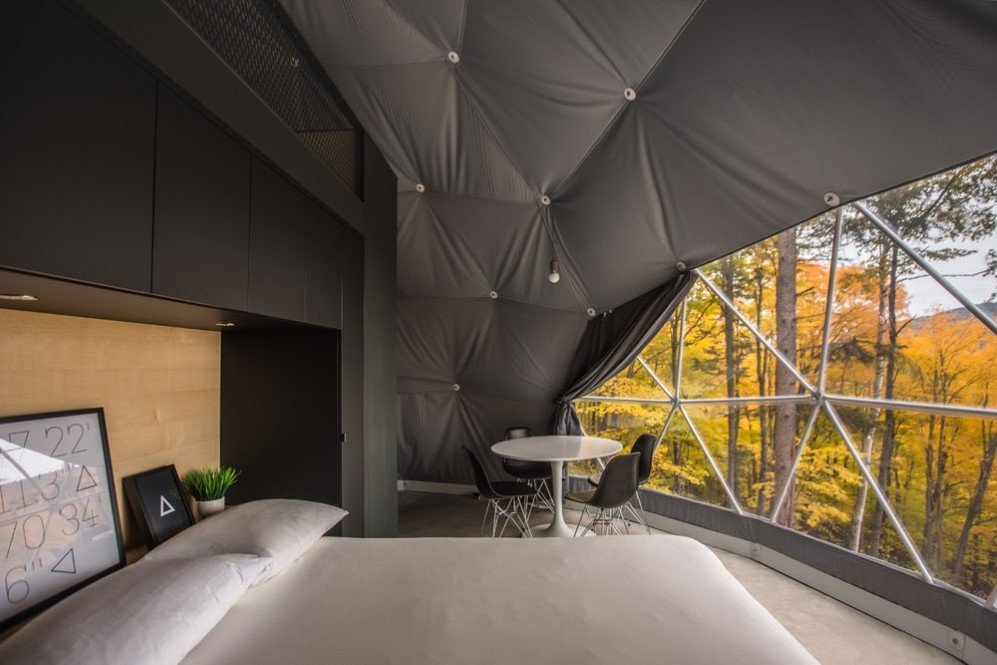 For temperature control, an internal fireplace, already stacked with chopped wood does the task. A few bean bags are also included for the book lovers to lie on beside the fireplace and read or to rest. The floor finished with a radiant concrete also helps maintain a uniform temperature inside.
Recommended for you (article continues below)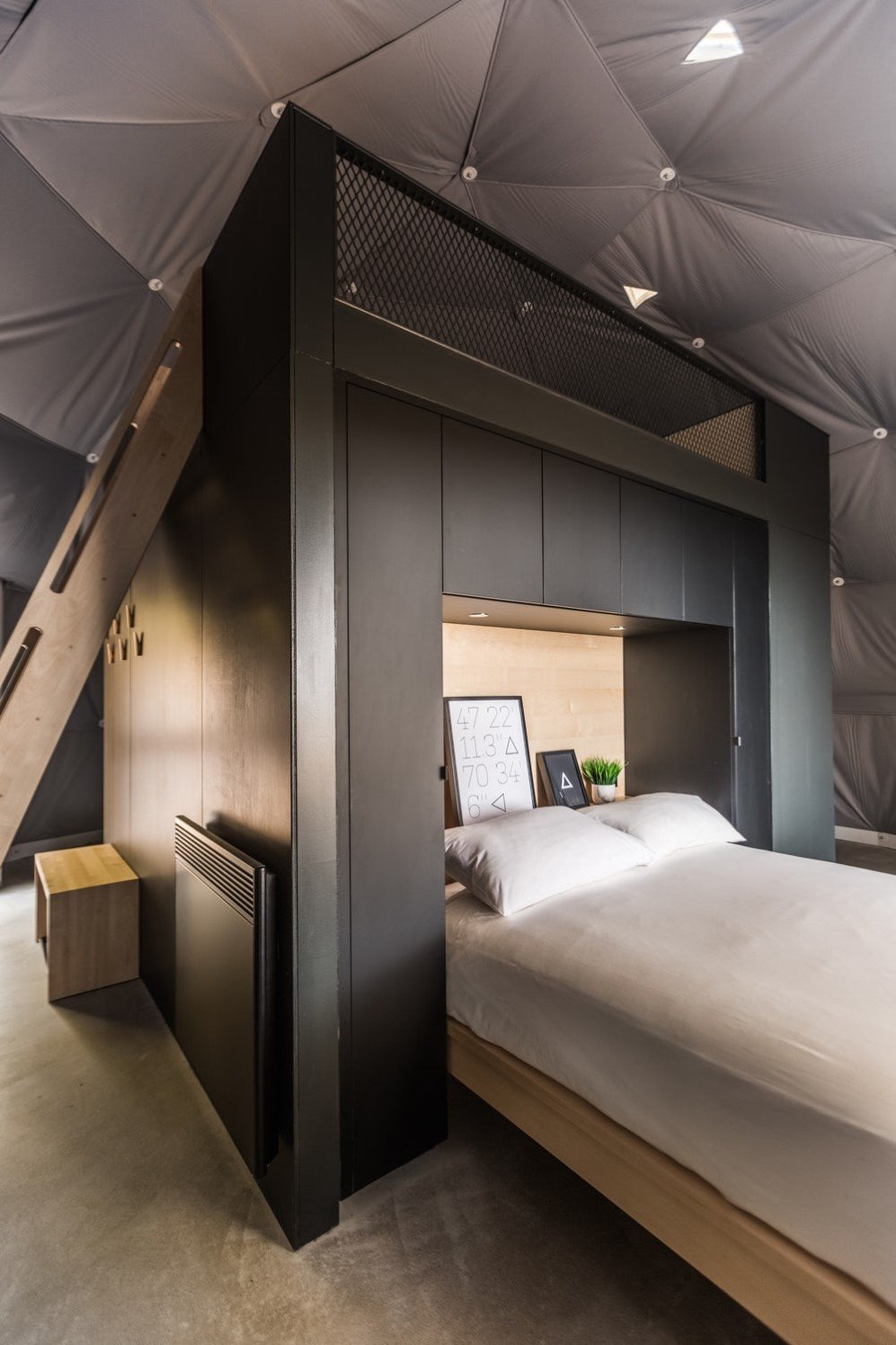 The design is made with space management in mind, with black boxes in the circular structure, concealing bathrooms inside and small kitchenettes built into the frame. When the domes are lit up at night, the windows resemble eyes peering into the sky.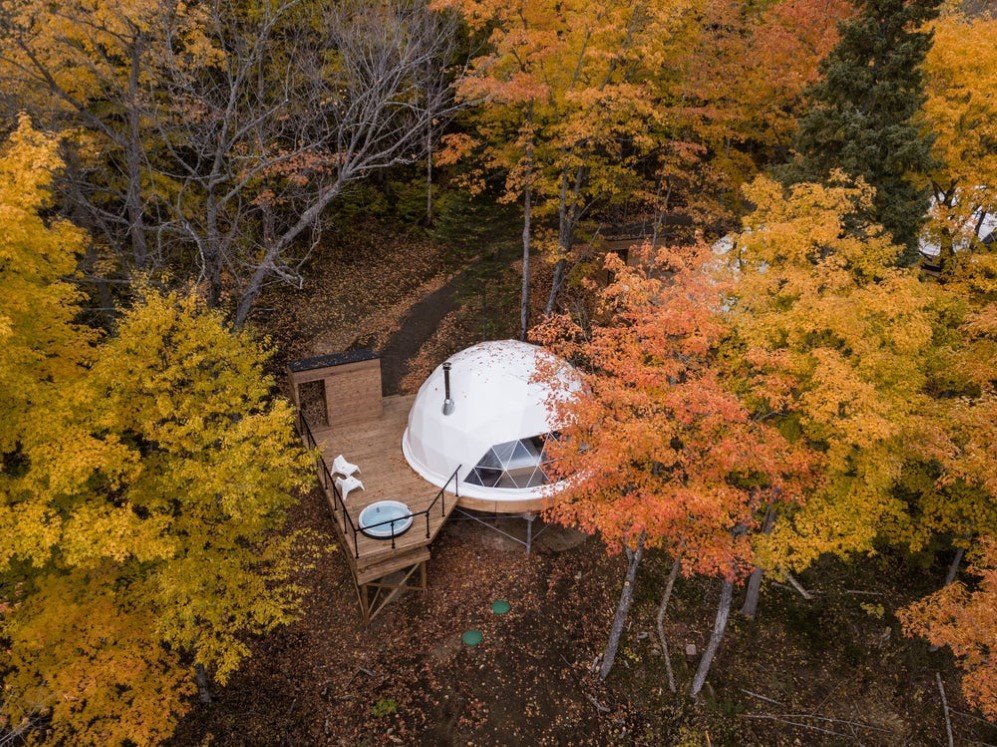 As it is said, "Better to see something once than to hear about a thousand times", the domes, part of a new sustainable resort, are now available to rent through Domes Charlevoix, for only CA$275 (US$207) per night and they are habitable all year round—as long as the Canadian winter doesn't get to you.
All Images: © Maxime Valsan
Architects: Bourgeois/Lechasseur Architects
h/t: Design Boom