France is planning to build 1,000 kilometers of solar roads in five years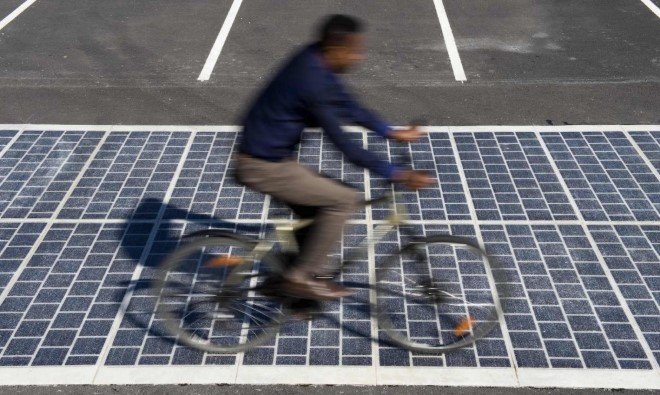 Thankfully, majority of the world has realized the importance of shifting to renewable energy. Let's take a look at France – the French government has announced that it will install solar photovoltaic panels on 1,000 kilometers i.e. 621 miles of road in the next five years! This is to achieve their goal of supplying renewable energy to five million people which is in fact 8 percent of the total French population.
How will they achieve this? Well, Wattway panels will be placed on the roads which are basically a product of photovoltaic technology that has been created by the French civil engineering firm called Colas. France's Minister of Ecology and Energy, Ségolène Royal, said that the 'Positive Energy' projects will be funded by raising taxes on fossil fuels. This way, people will automatically refrain from using fossil fuels.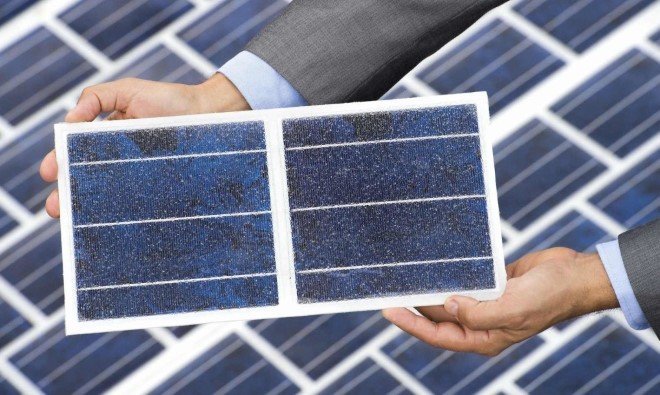 Image: © COLAS – Joachim Bertrand
This concept is not novel as Netherlands has already created the world's first solar panel-paved bicycle pathway in the year 2014. Thus, France won't be the first country to have solar panel roads. While realizing its true potential, the Agency of Environment and Energy Management in France said that thirteen feet of solarized road has the ability to power one household's energy requirements (minus heating) whereas one kilometer can provide electricity for five thousand inhabitants!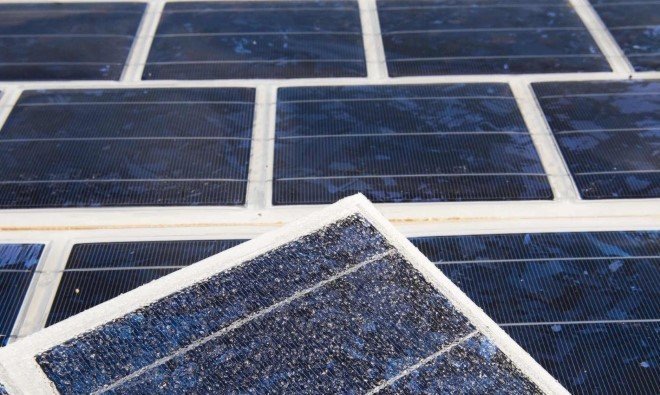 Image: © COLAS – Joachim Bertrand
So, what is different about these solarized roads? The Wattway panels will be simply glued on top of the existing roads and pavements. It took Colas five years to design and manufacture these panels. The thin film of polycrystalline silicon on the panels harvests solar energy.

Recommended for you (article continues below)
Image: © COLAS – Joachim Bertrand
Moreover, the 7mm thick strips enable the panel to withstand the weight of all types of traffic, and also provide sufficient traction to avoid skids. Hervé Le Bouc, CEO of Colas, reassured everyone that the Wattway panels have been tried and tested on a "cycle of one million vehicles, or 20 years of normal traffic a road, and the surface does not move." Besides being able to withstand the load exerted by the traffic, the panels also successfully passed the snowplow test!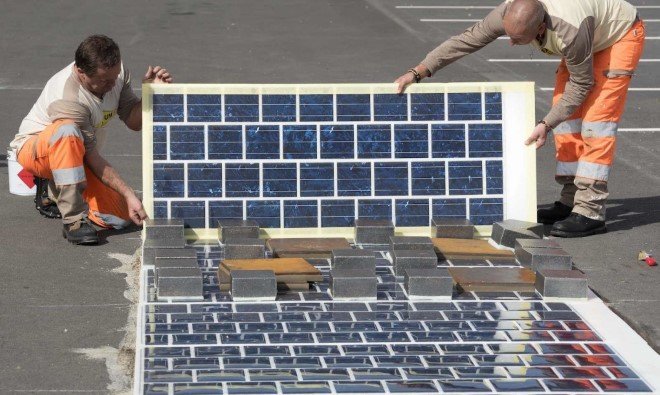 Image: © COLAS – Joachim Bertrand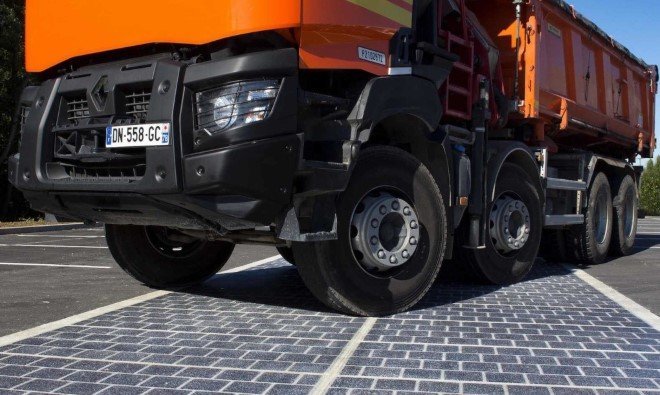 Image: © COLAS – Joachim Bertrand
That's all about France's solar roads for now, let's hope all goes well and they are able to accomplish their goal in time!
References: Global Construction Review, Inhabitat