Infographic Reveals 10 Of The Most Annoying Habits of Plane Passengers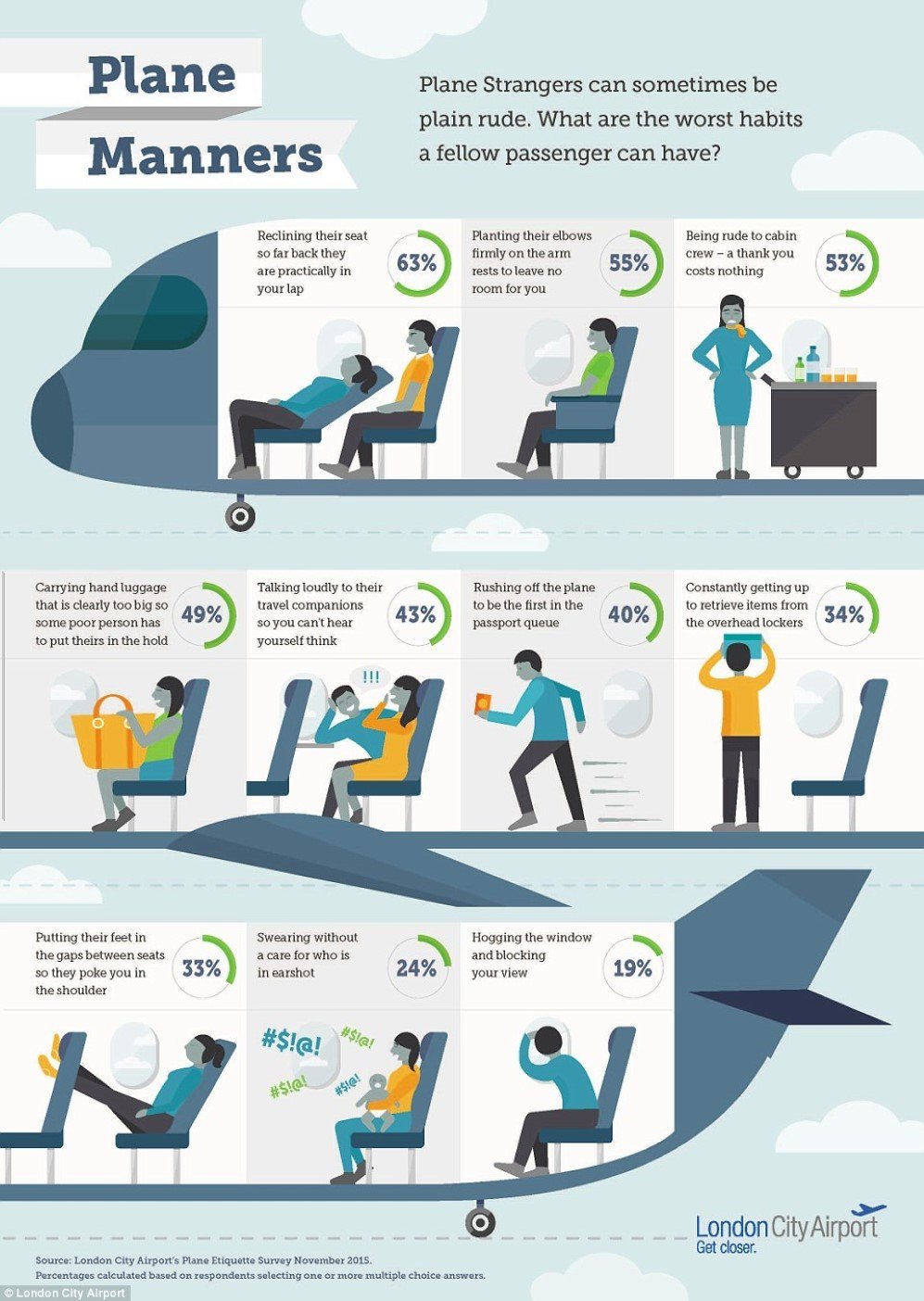 What is the worst thing that can happen, apart from a plane crash, when you are travelling via an airplane? Well, you can get stuck with annoying fellow passengers and experience a sufferable journey.
London City Airport conducted a survey from 232 people to find out what ticks them off when they are onboard with people not as compatible as they would like them to be. The London Airport then compiled the top ten annoying behaviors and released them in the form of an infographic.
The top most bothersome habit voted by 63% of the surveyors came out to be the excessive reclining of passenger seat. This was followed by planting elbows firmly on the armrest and the passengers who are rude to the cabin crew. The surveyors further pointed out irritating habits such as, using overhead lockers over and over again to retrieve things and hogging the windows, which made it to the final list.
Recommended for you (article continues below)
The initiative was taken to spread awareness regarding plane manners to the travellers so that they can avoid those habits and share a peaceful journey with their fellow passengers. The infographic will surely come in handy for a lot of people because at the end, it really is all about being considerate towards each other and treating others the way we wish to be treated.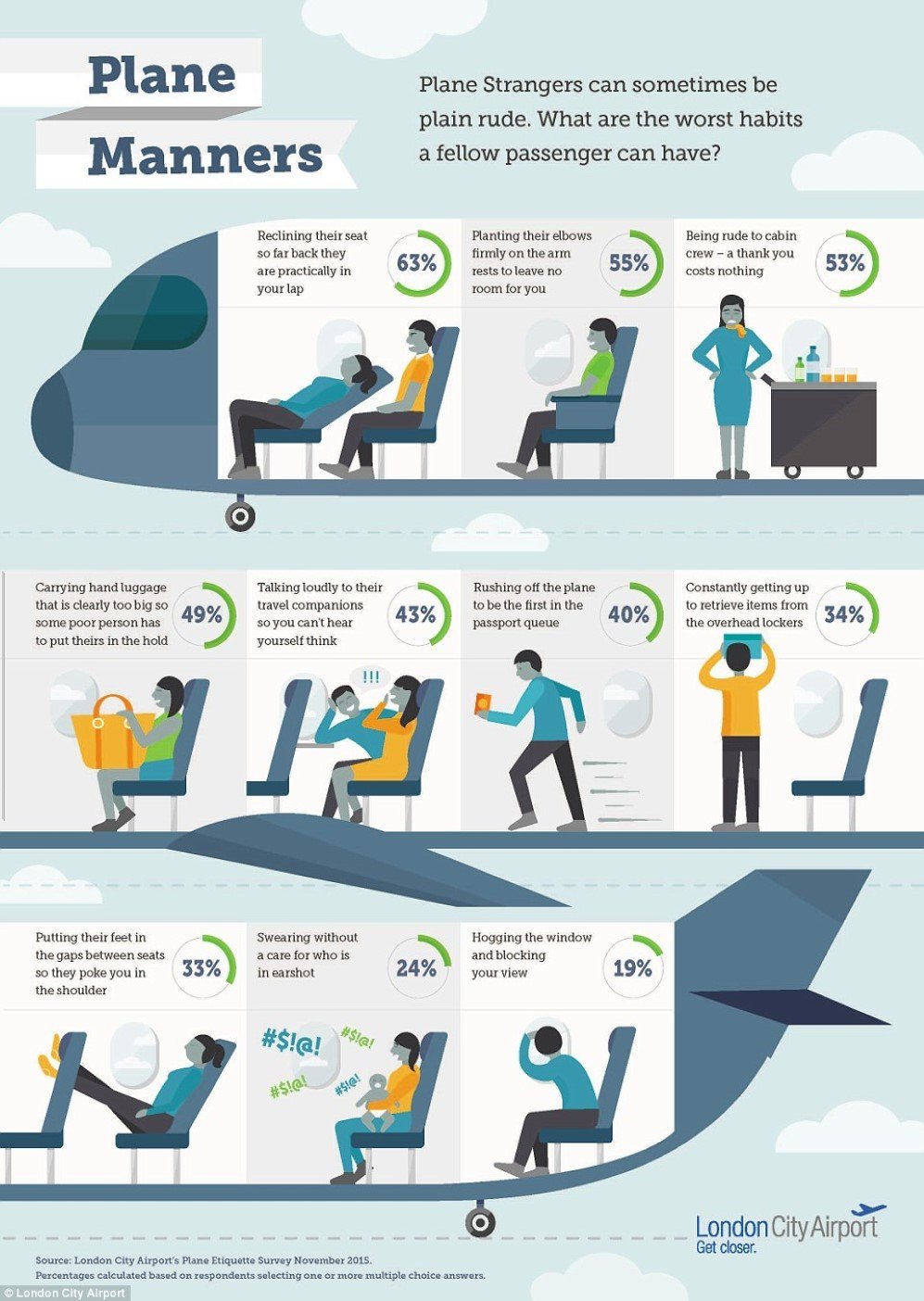 References: London City Airport, Daily Mail, Huffington Post