First ever underwater villa in Maldives will make you want to go on a luxury vacation right away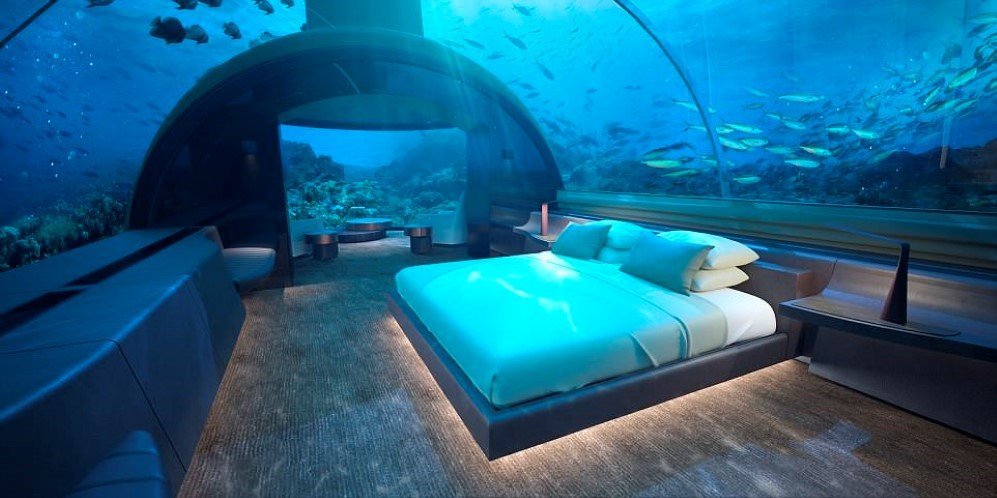 Maldives has always been known for its mesmerizing clear blue sea and white sand beaches and that has been a reason enough to attract tourists from all over the world to enjoy the Indian Ocean in Maldives. However, with the establishment of Muraka, first ever underwater villa, Maldives has given the world one more pull factor to spend their precious vacations away in this place.
---
Recommended for you (article continues below)
The potentially world's most sought-after hotel is located in the Conrad Maldives Rangali Island and has costed $15 million to build.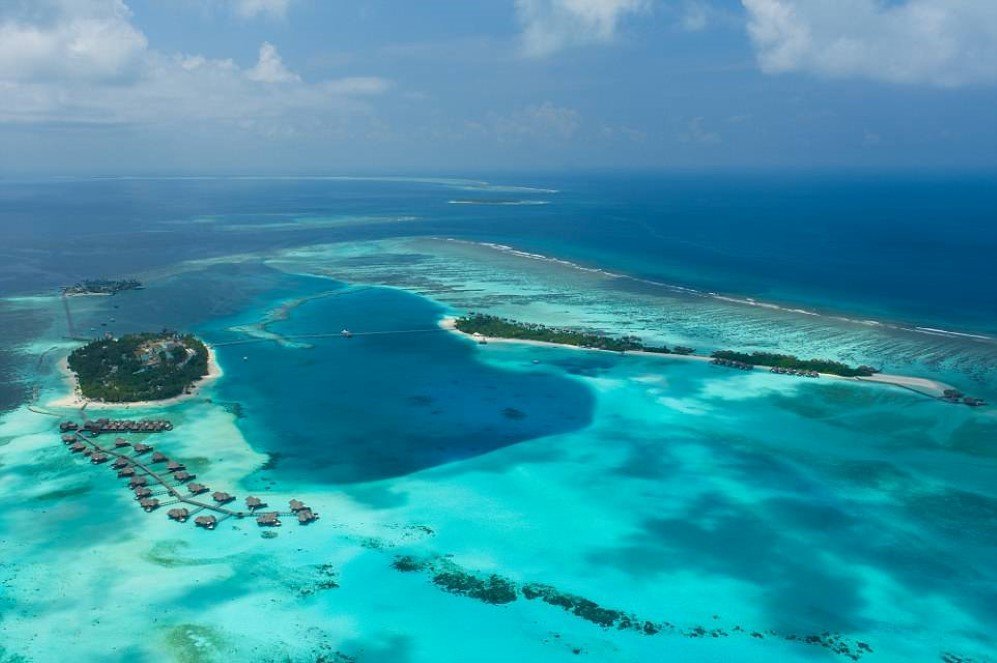 ---
The underwater villa is double decked, with its lower deck immersed 16 ft below the water surface.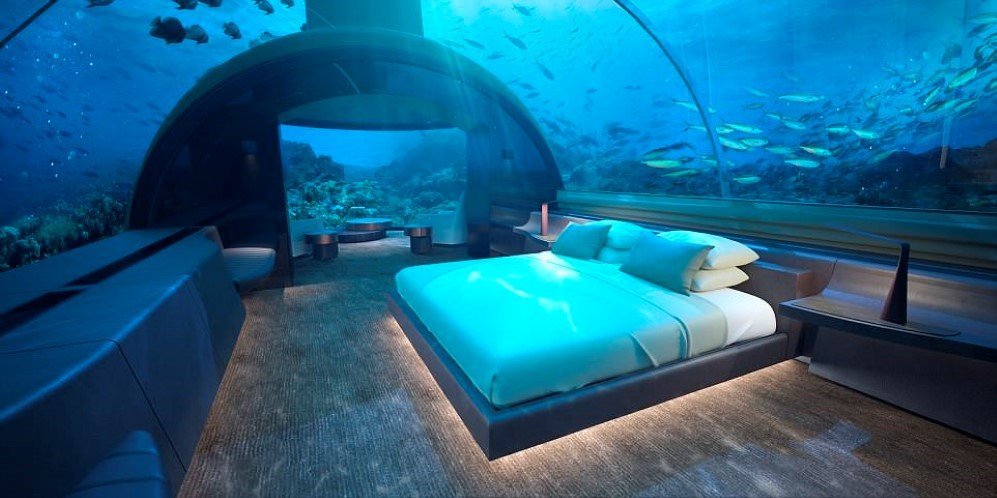 ---
The villa is designed by architects at Crown Company and is being constructed by New Zealand based company, M J Murphy Limited whose expertise lie in aquarium technology.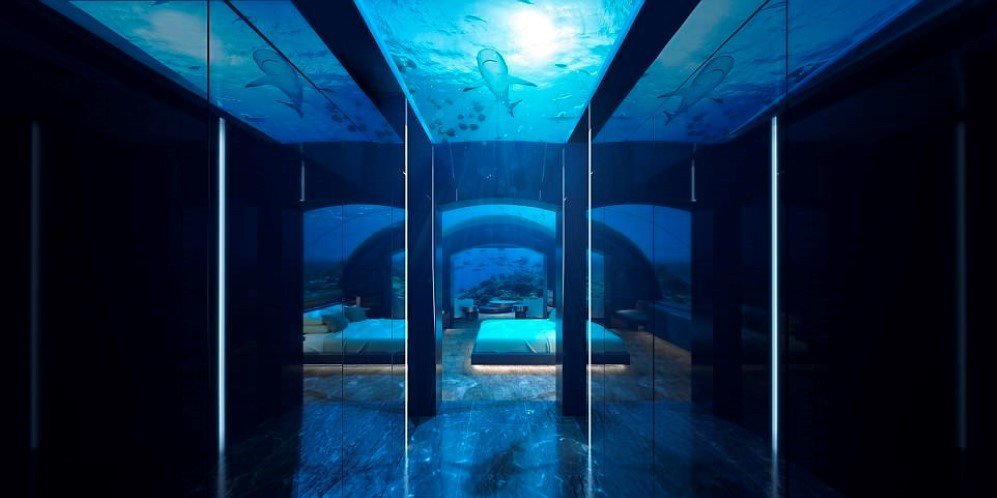 ---
The upper deck, consisting of a bathroom, powder room, gym, kitchen, dining room, bar, butler's quarter, private security quarter, living room and a twin-size bedroom, is connected to the undersea deck via a spiral staircase.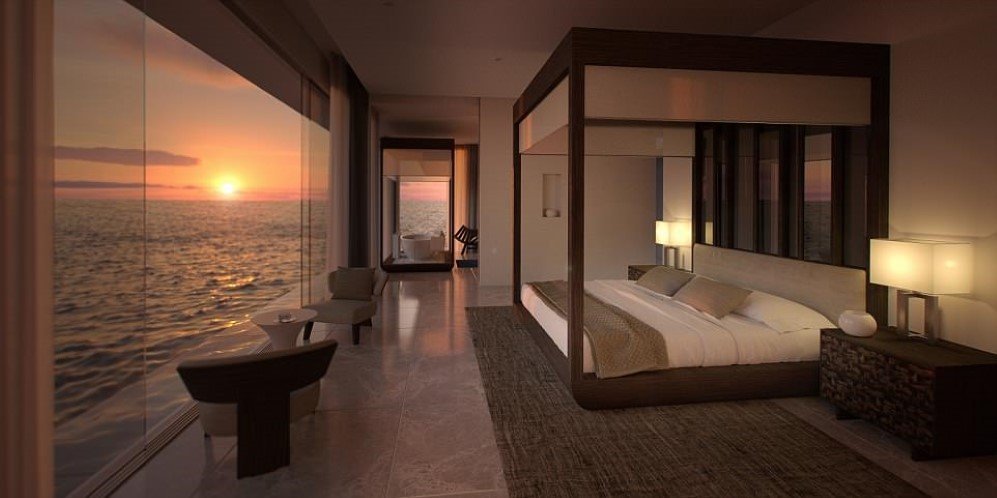 ---
The guests can completely absorb themselves in the endless horizon of the Indian Ocean while gazing away from the standalone bath tub at the top.
---
Muraka also consists of a relaxation deck with infinity pool on the opposite side of the villa, giving an unparalleled experience to the guests in every way possible.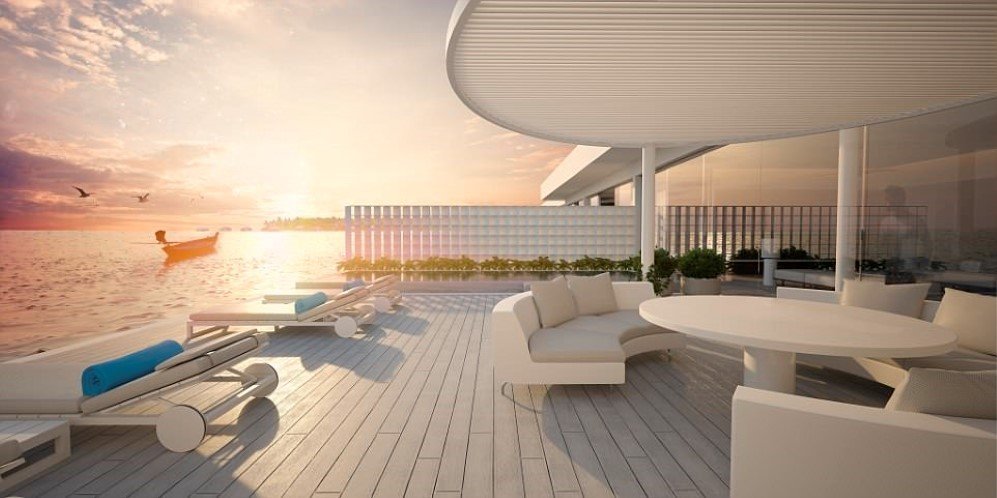 ---
The luxury underwater villa is set to open at the end of 2018 and will accommodate up to 9 people at one time. However, the price tag might give you a heart attack as a night's stay at Muraka would cost a staggering $50,000.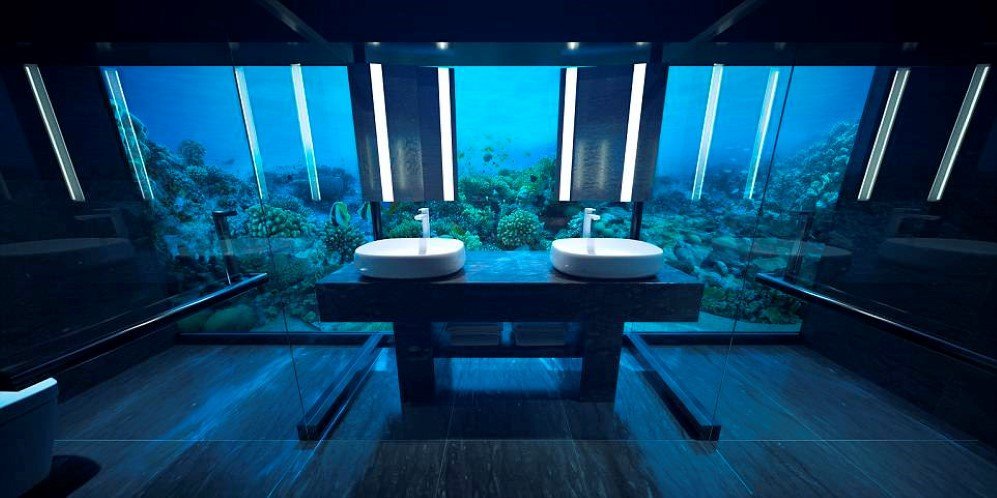 ---
Check out the video of construction of this exceptionally unique villa right here!
Images: © Conrad Maldives
h/t: Inhabitat