When A Ferrari Designer Decided To Design Japan's Ultra-Luxurious Sleeper Train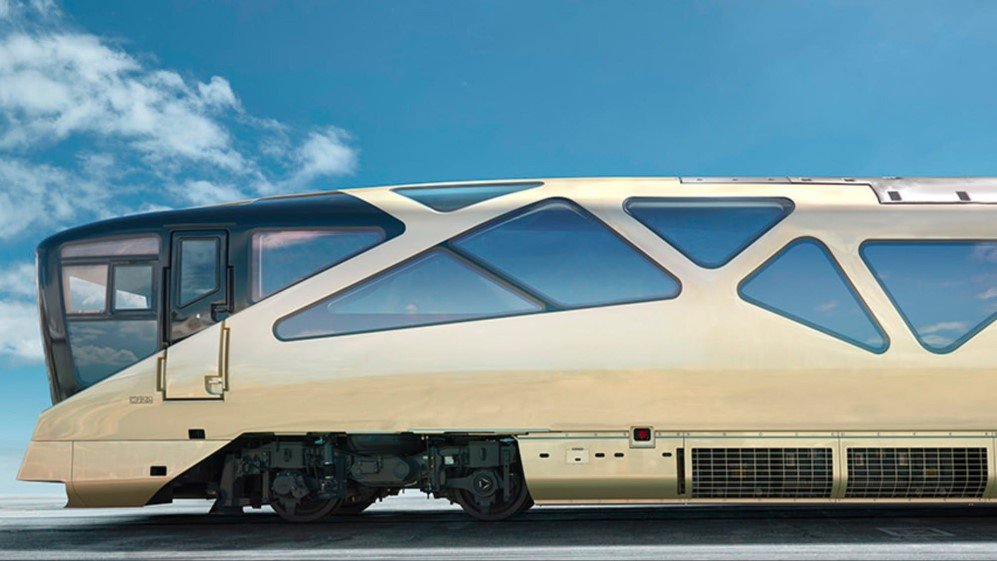 The launch of Shiki-Shima Train Suite  by East Japan Railway Company  in Japan is an important milestone in the railway industry of the country. With this train running from Tokyo's Ueno station to lands of Eastern Island on 3ft 6in-gauge lines, it seems that the fantasy and romance for traditional Japanese high speed and efficient bullet trains will soon be over. As the passengers are enthralled by the comfort and luxury of travel it provides; it really poses a serious question, if it's the most luxurious train of Japan ever? The answer is yes and let's see how?
Image: Kyodo News/Getty Images
Image: AFP/Getty
Shika-Shima is a 10-car train and has the capacity of carrying 34 passengers only. Exploring inside, there are 15 suites in regular sleeper cars and two suites in deluxe sleeper. Each suite has its own dining area and twin beds.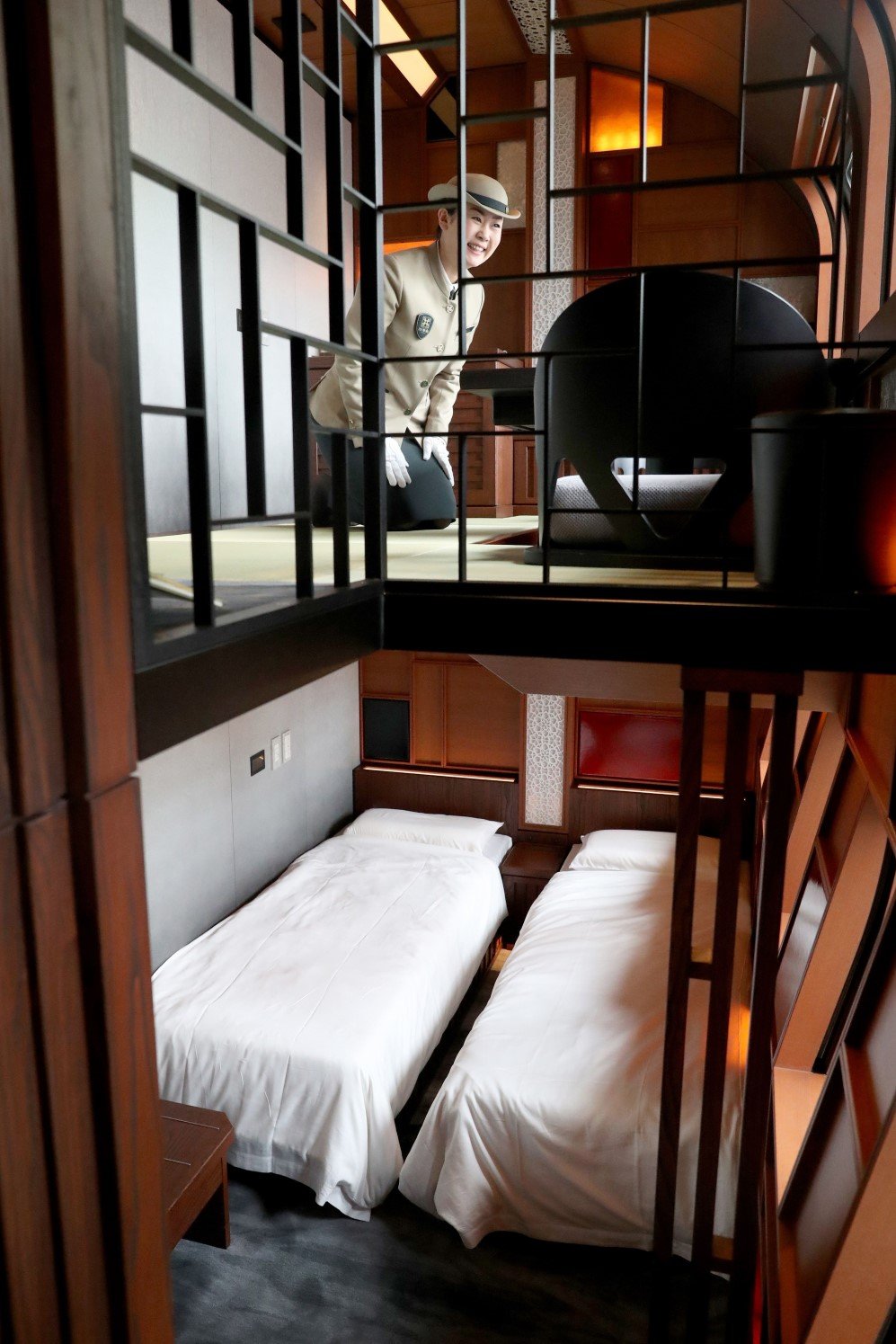 Image: AFP/Getty
Image: AFP/Getty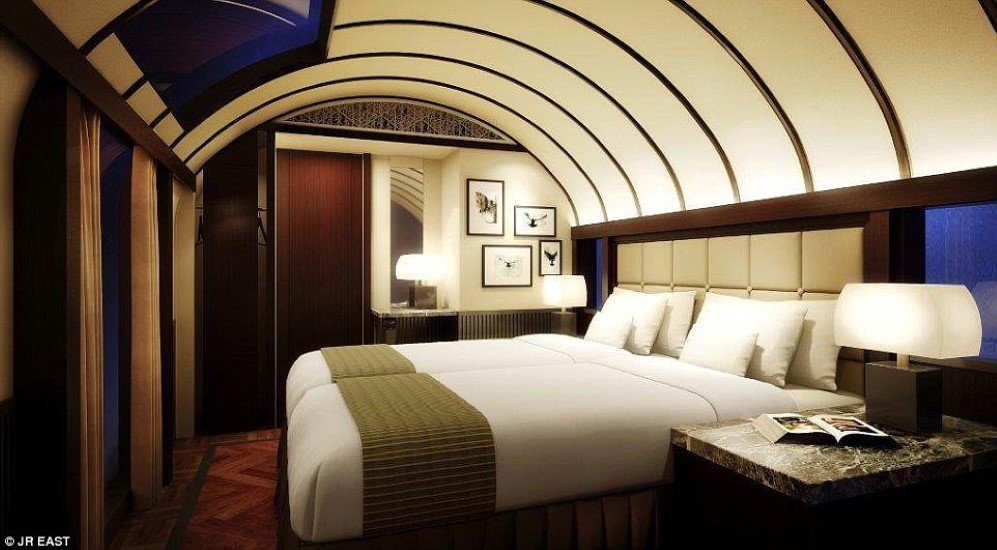 Image: JR/East
Along with dining car and lounge car, there are two highly embellished observation cars at the front and back of the train. The cozy sofas made with classic bentwood, large windows along the walls and the roof that run along the length of the car provide the most beautiful view of natural scenery outside thus, making the travel experience nothing less than that of a cruise ship.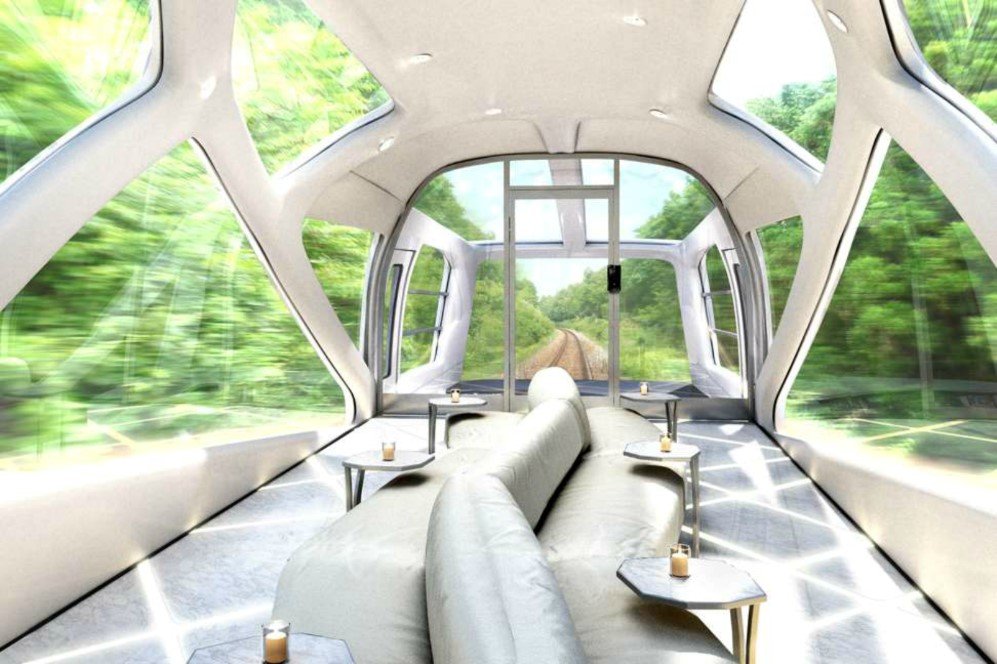 Image: Train Suite Shiki-shima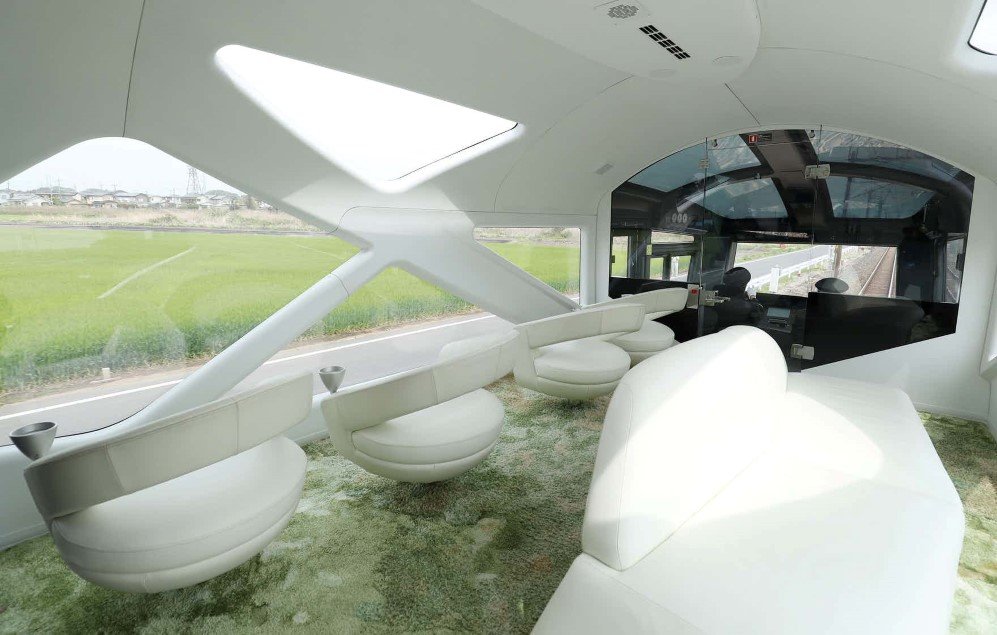 Recommended for you (article continues below)
Image: AFP/Getty
The designer of this train, Ken Okuyama happened to be an automobile expert who was behind various Porsche, Ferrari and Maserati models. While designing this ultra-luxurious train, Ken paid great attention to the design and minute details such as uniform and crockery has also been dealt seriously.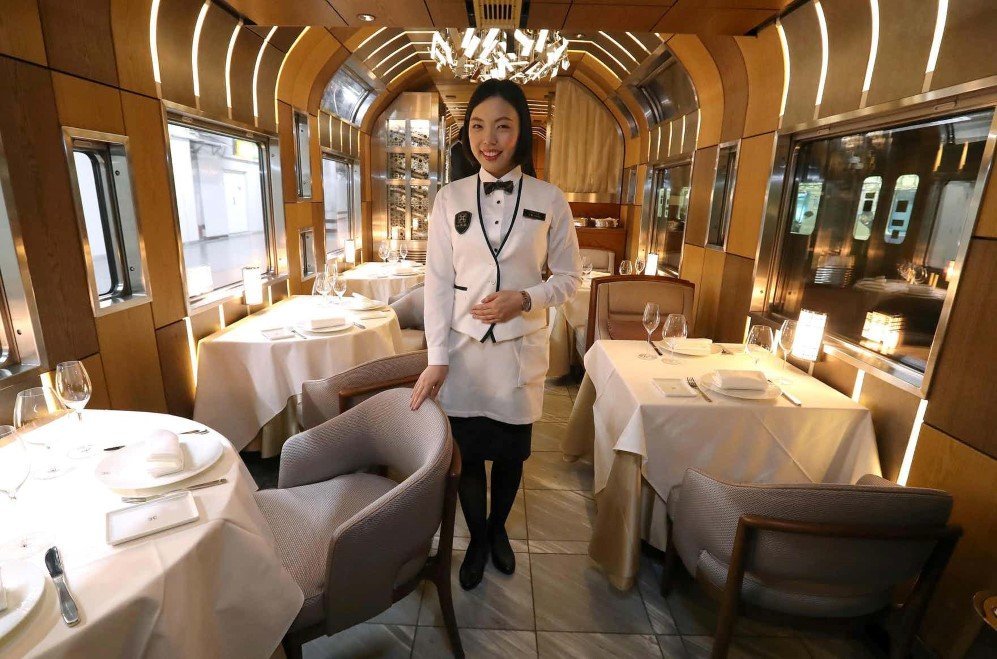 Image: AFP/Getty
Image: Kyodo News/Getty Images
Image: Kyodo News/Getty Images
The design of the train reflects artistic style of eastern Japanese culture with forest motif designed windows, while suit rooms highlight tatami mats and cypress bathtubs. Its dining experience is also exceptional. French trained chef Katsuhiro Nakamura is hired who cooks with the ingredients collected from the stops on train's journey. Dinners enjoy these scrumptious meals in a nickel cutlery made by Yamazaki Kinzoku Kogyo.
Image: AFP/Getty
Image: AFP/Getty
The trip on Shika-Shima costs ¥320,000 (US$2,850) per person when sharing a room and goes up to ¥950,000 (US$8,450) per person upon sharing a deluxe. Upon train's debut the demand went so high that passengers were selected by lottery. Now all of the train's trips have already been booked till March 2018.
References: The Guardian, Daily Mail, New Atlas