Remember That Tank From Fast 8? It's Real. And You can own one too!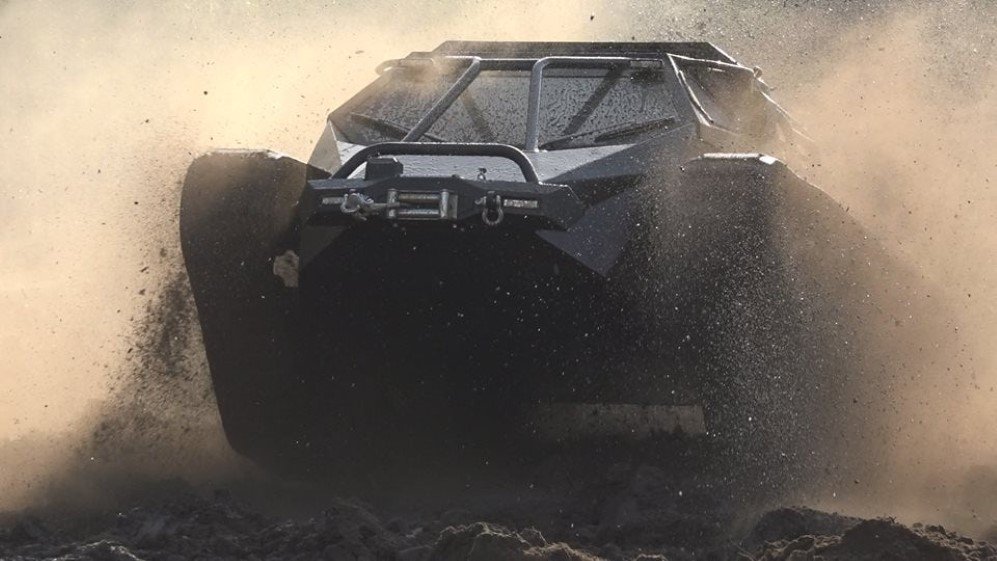 If you have an ardent yearning for traversing in a military tank, Howe and Howe Technologies, a US based corporation offers a product for the fulfillment of your desire. All you have to do is to have a quarter million bucks spare and have a doting family willing to bear with your appetite for exorbitant and high speed vehicles.
Twin brothers Geoff and Mike Howe after being trapped in mind-numbing jobs dreamed of creating a world's fastest tracked automobile in 2000. They became US military contractors in 2001 and accomplished their dream of fastest vehicle by creating Ripsaw EV2 (Extreme Vehicle) described as a 'high-end luxury super tank' with record setting speed of 65mph.
As soon as twin brothers publicized their invention, requests came pouring in for the civilian consumer version of EV2. At first, they just responded with, "they are for the military only," but in 2013 both brothers decided to expose their product to wide range of customers. They put into use their non-classified research to build one noncombatant cockpit and launched first one of a kind civilian-friendly vehicle.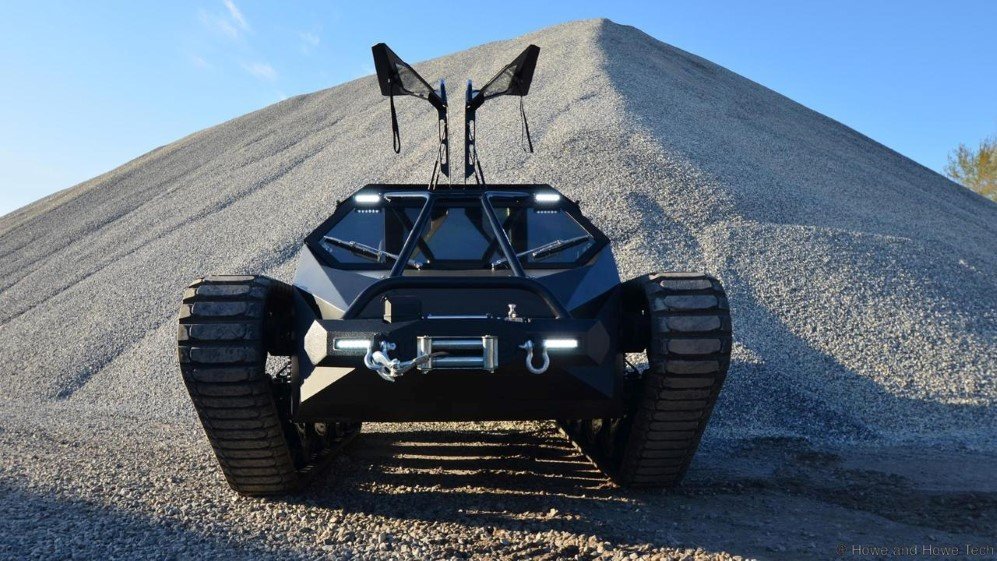 Recommended for you (article continues below)
Image: Ripsaw
As per Howe and Howe, Ripsaw is made by hand and each one takes nearly 6 months to be built. It basic package starts from two hundred and ninety-five thousand dollars. Due to the fact that it is made as per consumer's demand, no definite specs are available. But the basic package comprises a 4-ton and 18-foot long bi-seater along with a cabin suspended in aerospace aluminum and high-grade steel structure for safety tackling. EV2 is motorized by turbo diesel V8 Duramax engine by General Motors which drive 600hp empowering a vehicle to achieve over 60mph speed. It has a fuel volume of 40 gallons which gives it 300 mileage.
Different consumers have different demands for the added features. So far, the added features include, on-board camera system, night-vision package, keyless entering systems, auto-open/close gullwing doors etc. E2 is an easily drivable and as per Howe the ride is 'boatlike', thanks to its height-adjustable nitrogen-damper system. Inside is a like a sports car with a bed-liner polymer and power-coated metal. People who are ordering it are either desert or mountains ranchers or those who like to collect unique tech. Should you want one, you better order it quickly as it takes 6 months for one to be built.