Facebook's Year In Review Reveals 2015's Most Talked-About Topics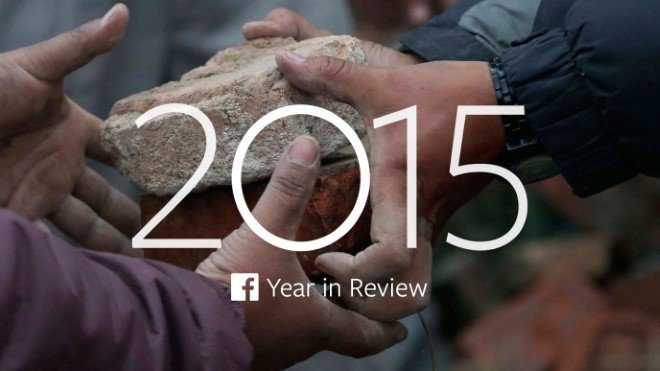 Facebook's Year in Review for the year 2015 gives us a sneak peek of all the happenings that trended this year. Data analyst Betsy Cameron and Editor Brittany Darwell shared the global statistics for the most talked-about topics ranging from the most discussed global issues to the most noteworthy movies. The statistics compiled were based on how frequently a particular topic was mentioned in Facebook posts from January 01 through December 01, 2015.
Recommended for you (article continues below)
Here is what 1.55 billion people on Facebook talked about the most in year 2015.
---
Global Searches
Topics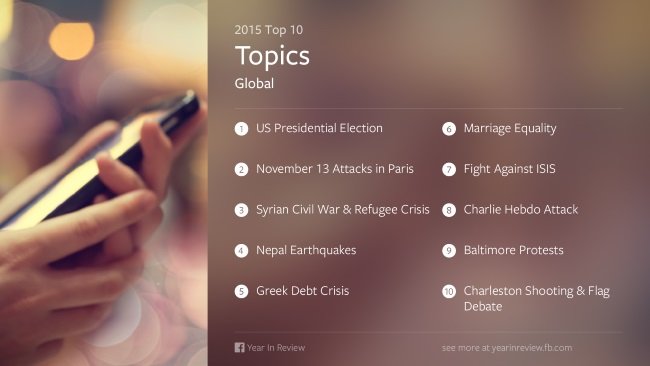 Places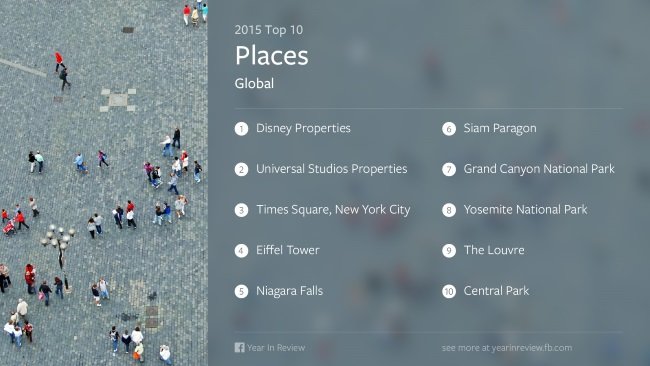 Politicians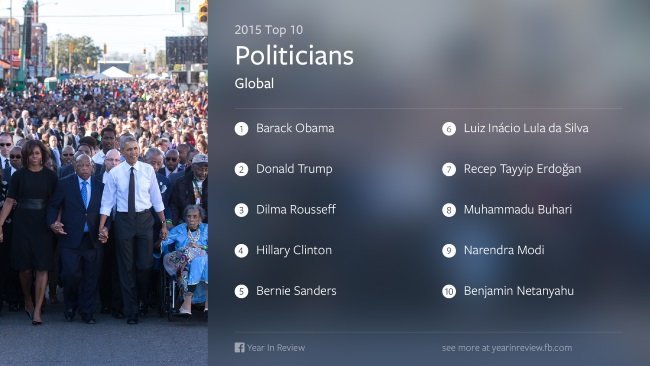 Entertainers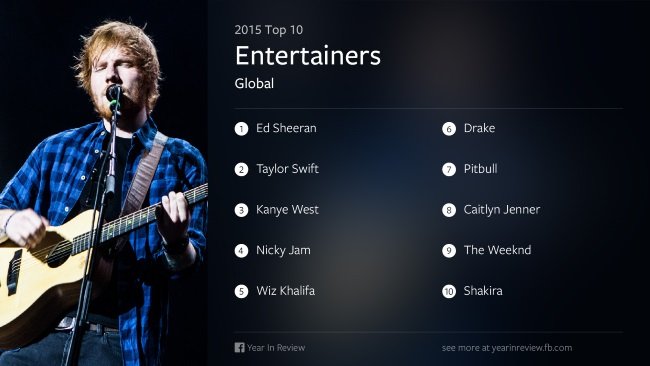 Movies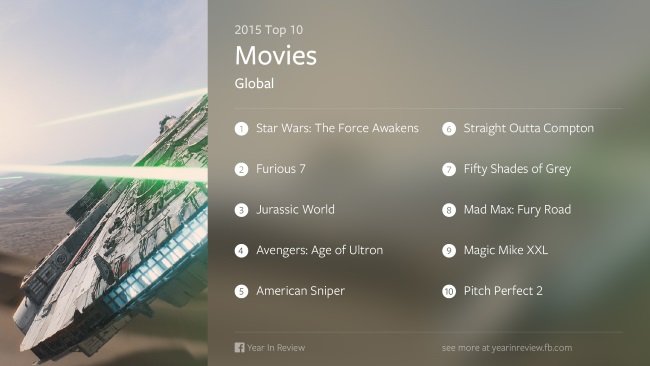 TV Shows
Athletes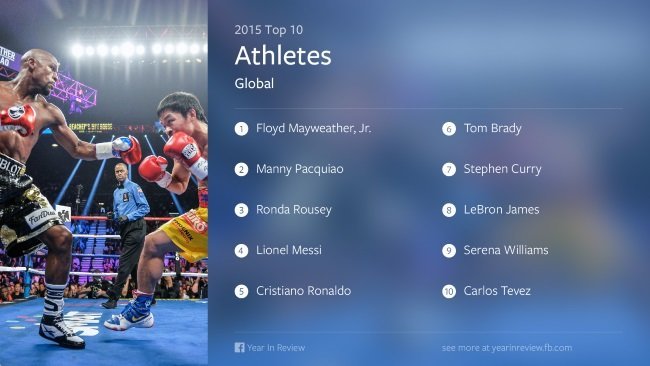 New Games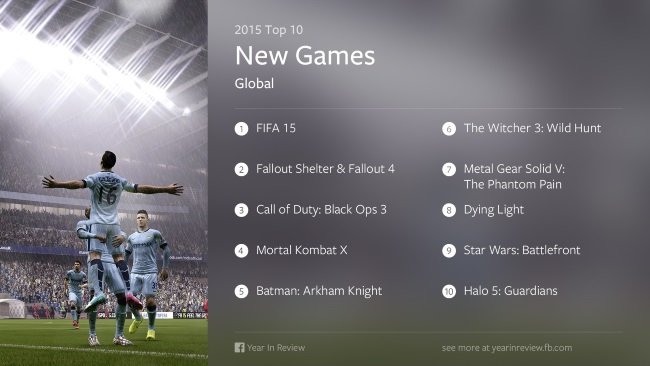 New Sticker Packs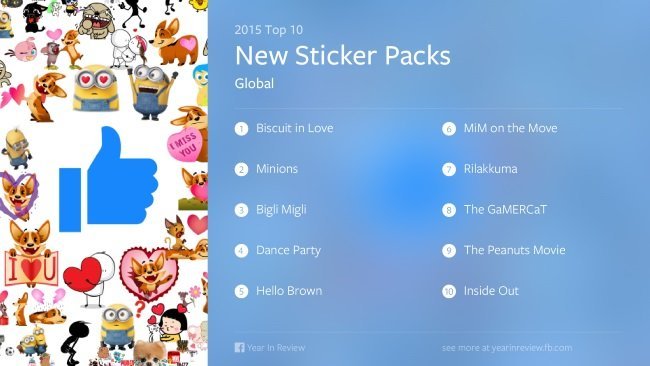 ---
Apart from global listings, Facebook also revealed the most talked-about topics in the United States. While conversations regarding the U.S. presidential election and marriage equality were quite dominant, people also talked about "The Force Awakens" and Super Bowl.
Most Talked-About Topics In The United States
Presidential election
Marriage equality
Charleston shooting and flag debate
Star Wars: The Force Awakens
Baltimore protests
Planned Parenthood
Super Bowl
13 attacks on Paris
Fight against ISIS
Nepal earthquakes
---
Most Checked-In Places In The United States
Disney properties
Universal Studios properties
Times Square
Grand Canyon National Park
Yosemite National Park
Central Park
Hollywood Walk of Fame
Madison Square Garden
Santa Monica Pier
San Diego Zoo