Europe's first ever underwater restaurant is as grand as it can get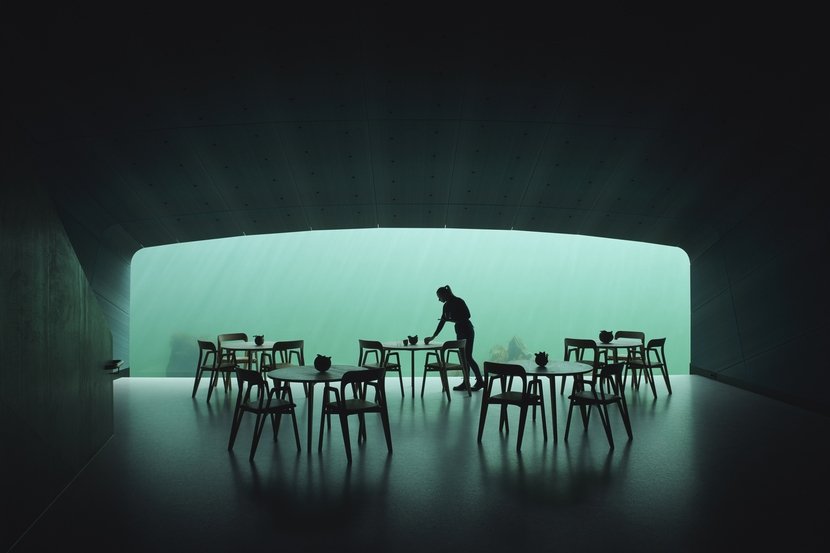 © Ivar Kvall
Europe's first ever underwater restaurant "Under" in Norway by Snøhetta is now open for all the nature enthusiasts who are obsessed with the life beyond the surface.
The 600 sq m concrete shell has 1 metre thick walls that can withstand even "100 year wave" hence the posh restaurant is as safe as it is exotic. The guests can experience amazing food with a panoramic view of the sea at the depth of 5 metres through the acrylic window.
"Under was built on a barge as a concrete tube shell 20 m [65 ft] from the site," explains Snøhetta. "The windows were installed prior to the submersion. During submersion, the structure floated on its own and was delicately moved to its final location by a separate crane and tugboats. Following the submersion, structural work was completed, and the building was bolted to a concrete slab anchored to the bedrock beneath the seabed. In order to ensure a proper connection to the bolts on the concrete slab, the construction team filled the structure with water to make it sink. After ensuring that all bolts were fully tightened, the water was drained away, allowing the interior work to begin."
If that doesn't sound like the perfect restaurant to dine in for someone who loves sea then we don't know what will!
Recommended for you (article continues below)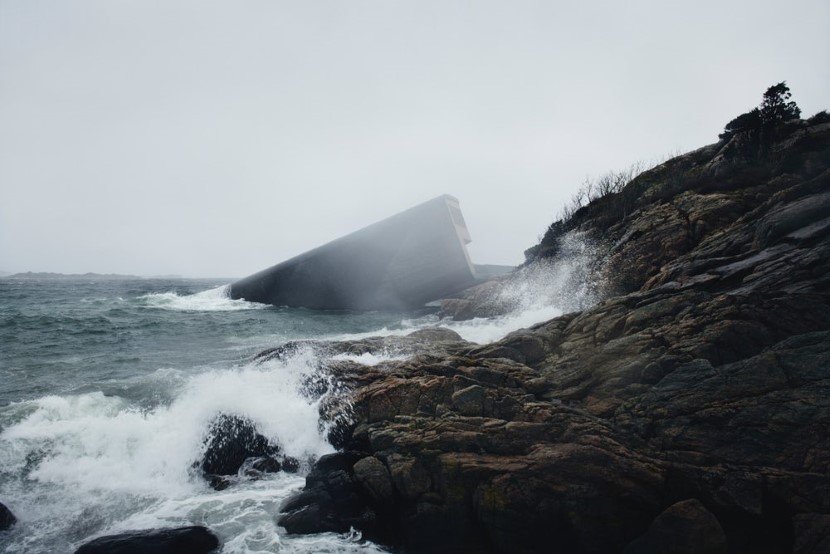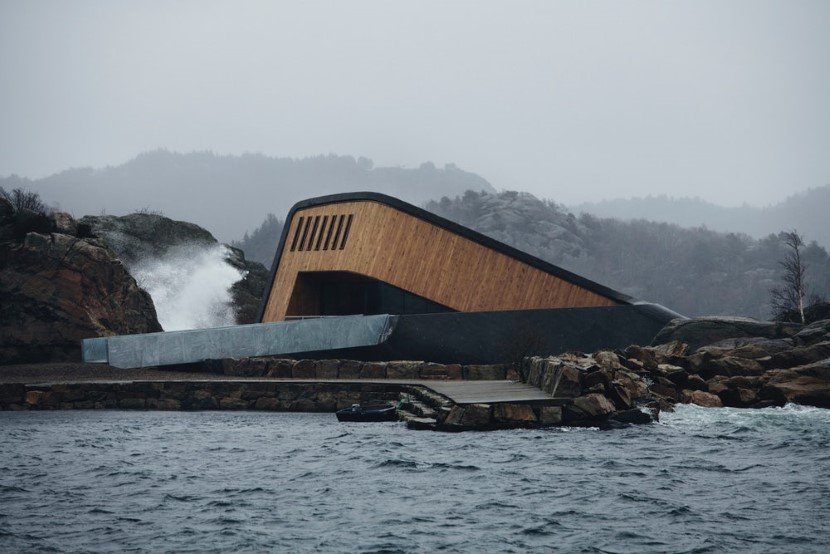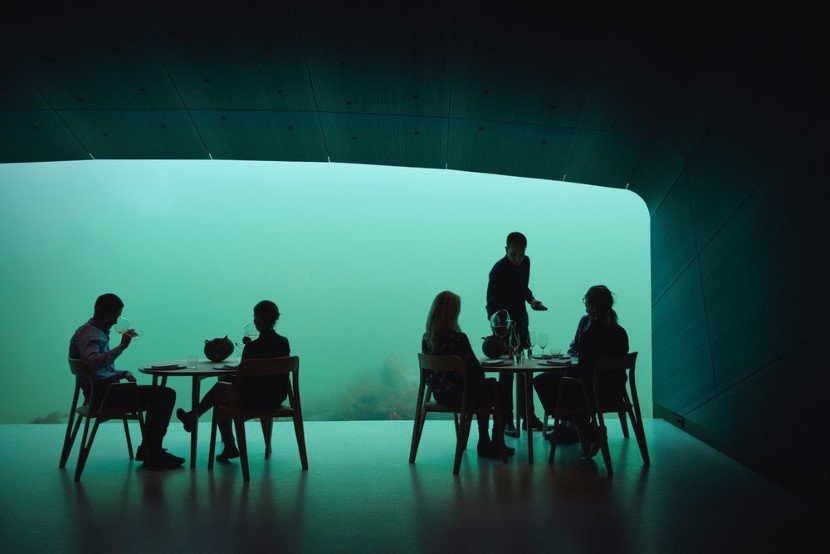 All Images: © Ivar Kvall via Snøhetta
Architects: Snøhetta
h/t: Design Boom