EGO semi-sub boat has an underwater cabin to let you gaze at marine life without actually diving into water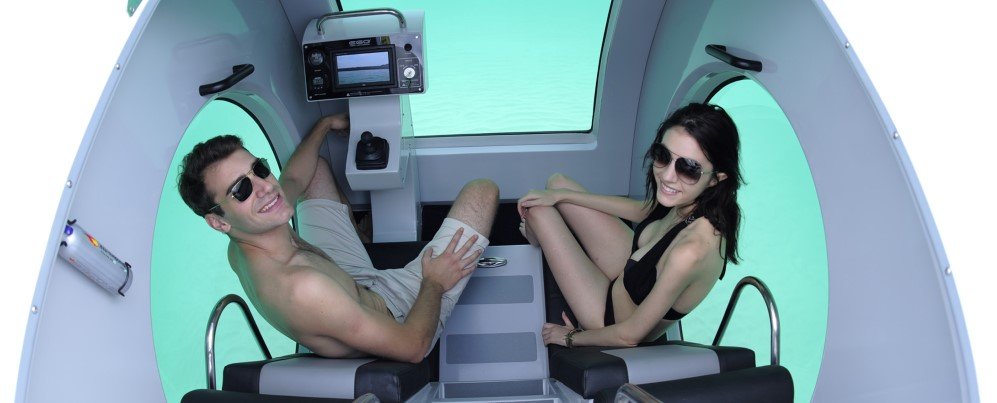 A Submarine ride is not really the most affordable option for a lot of people who wish to explore the fascinating underwater world but a semi-submarine could be a possible way out. At least that is what the makers of Raonhaje EGO had in mind when they decided to nurture the idea of creating a boat with a bottom cockpit.
The 8-volts battery driven boat makes use of an accelerator pedal instead of a throttle to move forward and the direction switch enables even the amateurs to drive this boat safely. The boat can easily speed up to 5 knots and the battery lasts for a good 4-8 hours. The most interesting aspect of this boat which makes it a semi-sub is the bottom cabin that lies just a few feet below the water surface and has three large windows made up of German acrylic material hence giving a chance for the riders to view the underwater life without compromising on their safety against the high pressure of water.
EGO has not been launched yet for the masses but since it has already been revealed at Miami Boat Show, chances are that people would soon get a chance to enjoy a cheap almost-submarine ride.
Recommended for you (article continues below)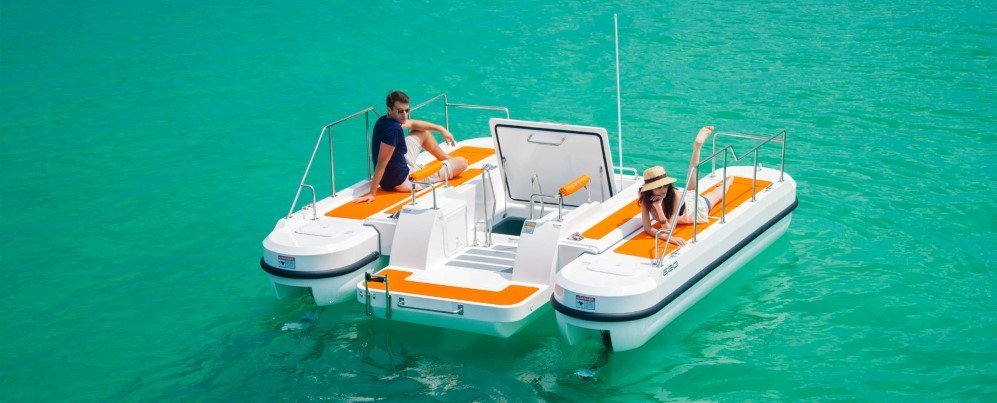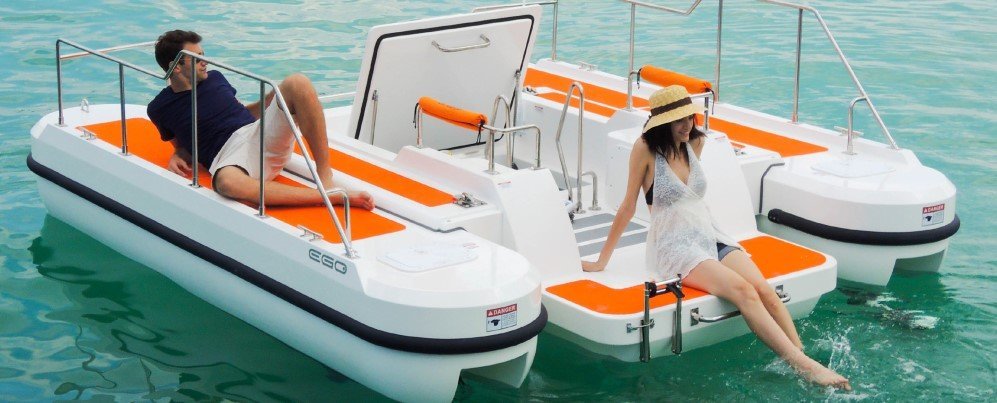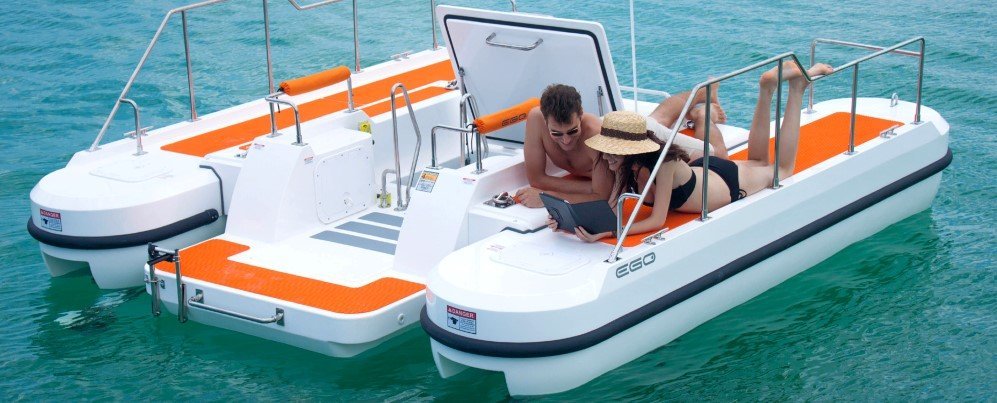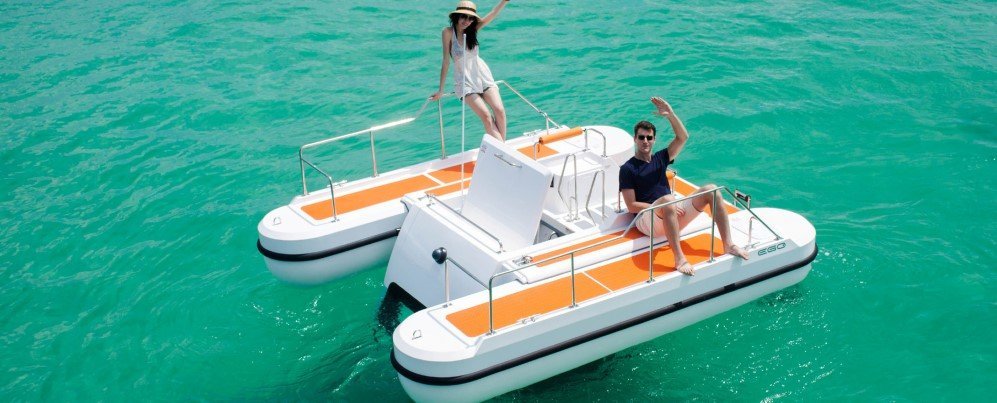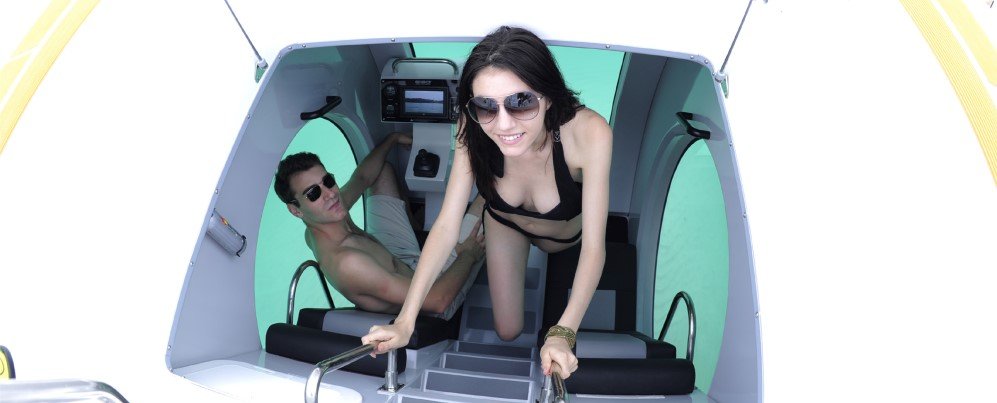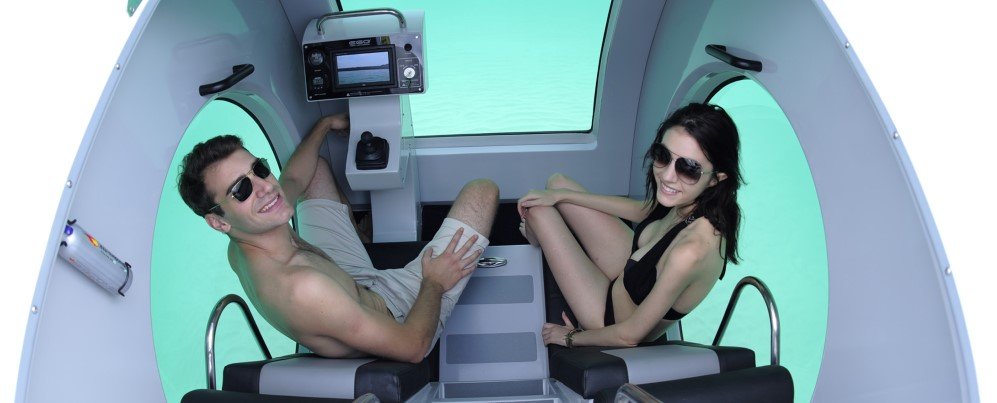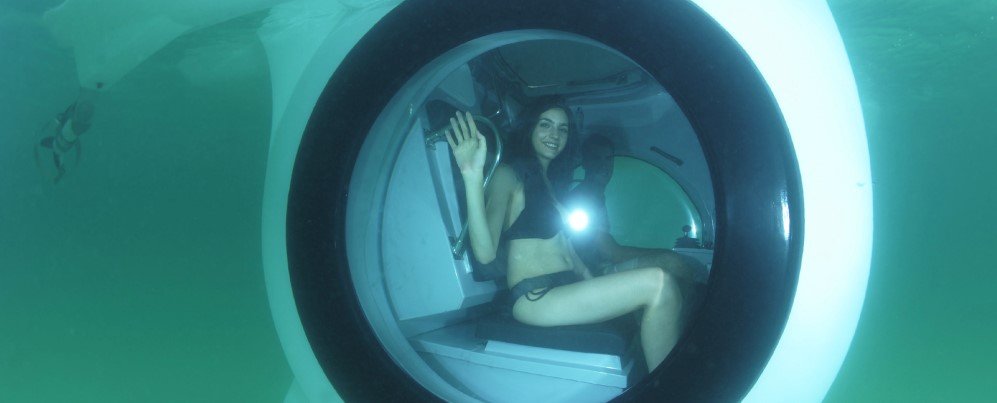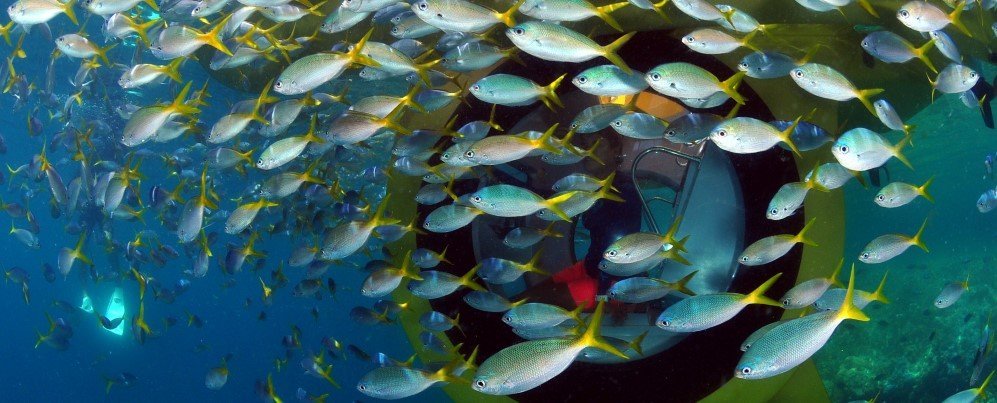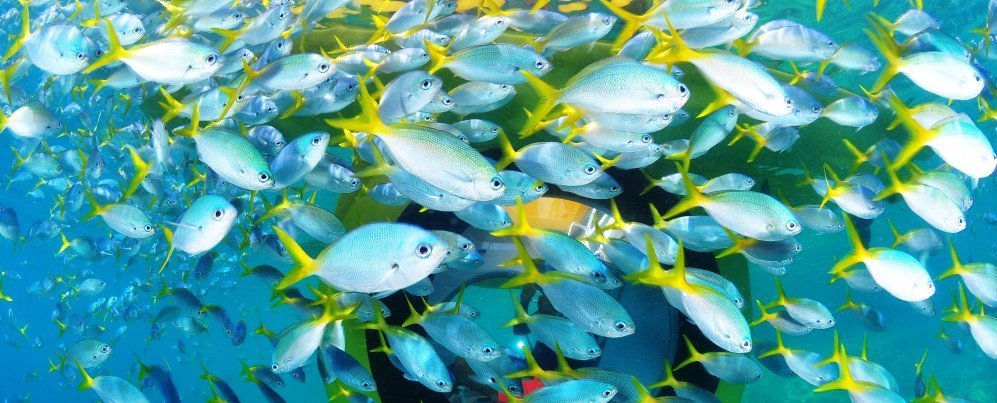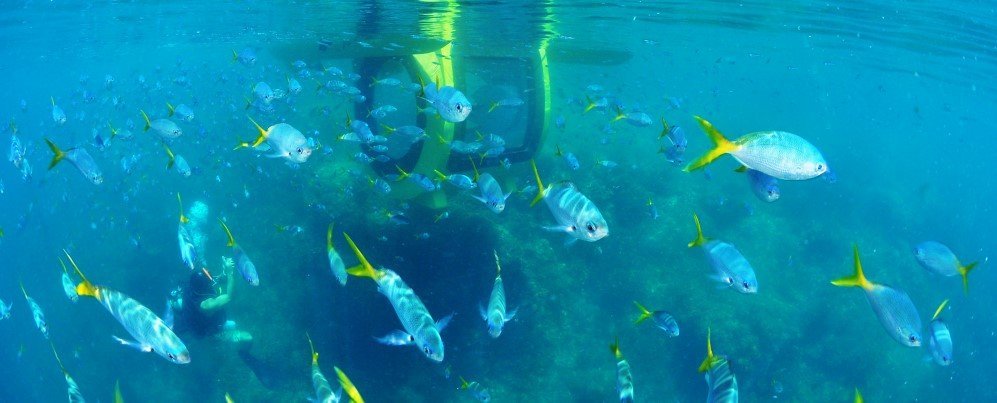 Images: © EGO Submarine
h/t: New Atlas