Rimac's New Electric Bike Will Cover 240 Kilometres On a Single Charge
The recent trend of shifting from conventional transportation means to greener and cleaner transportation modes has become the driving force for rapid development and innovation in the automotive industry. Companies such as Tesla and Rimac have introduced electric bicycles to meet the demands of greener and cheaper transportation.
Rimac previously launched Greyp G12S that used to go up to 70 km/h (44 mph) but had a relatively shorter range of 75 miles.  The electric bicycle weighed 107 pounds approximately and costed around €8,380, or around $9,400. However, Rimac has upgraded its electric bicycle by introducing another model, Greyp G12H! G12H would comprise of 3kWh battery which will enable it to have a longer range of 240 km (150 miles). It will also have added features such as biometric sensors, supernova lights and a customized rack. However, this latest model will have lesser speed i.e. 45 km/h but weighs the same as the previous model. Rimac is yet to announce the price of the upcoming electric bicycle and availability but according to the company's statement, the price will depend on the battery options that the customers will choose.
The buying price of the electric bicycles seems daunting as it more or less equal to the price of a well maintained used car. However, they still qualify as a cheaper mode of transportation due to their low energy consumption. The Greyp G12H will take 80 minutes of charging to travel a range of 240 km, making the whole journey to cost around 34.5 cents! Thus, electric bicycles may seem as a costly investment but in fact are an energy and cost efficient transportation option.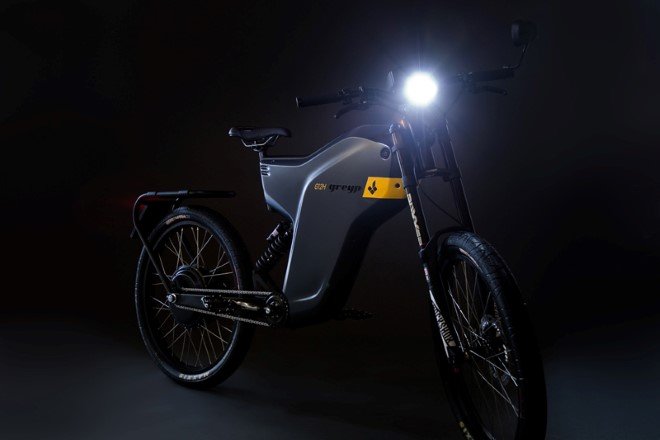 Recommended for you (article continues below)
Image: Greyp Bikes
Image: Greyp Bikes