Dyson launched the Lightcycle Morph Lamp that is supposed to last 60 years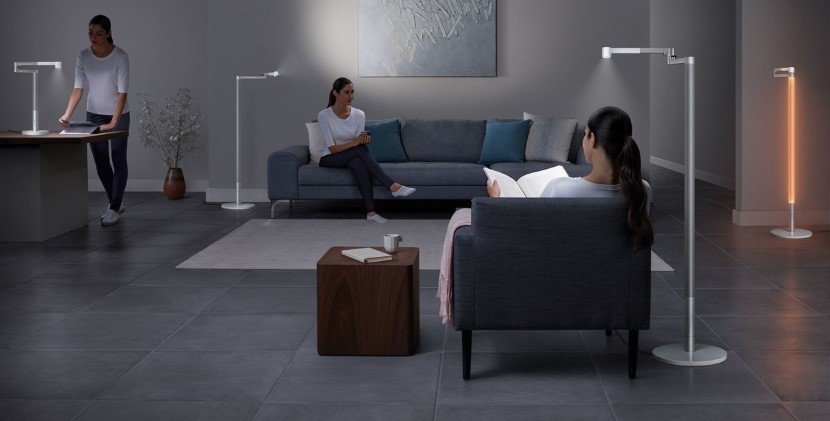 © Dyson
Dyson is usually not known for adding glamour to their usual household appliances but they have recently revealed a lamp that is capable of taking various kinds of positions and emit different types of light called the Lightcycle Morph. This device is able to adjust its lighting depending on what time of the day it is by varying its color temperature and it is designed to last 60 years making the product very expensive.
Based on the Lightcycle task light, also made by Dyson just last year, the all-new Lightcycle Morph has the capability to detect the changes in natural light and alter the warmth and the intensity of the light. Using an algorithm, the user's location is considered to regulate the warmth or coolness of the LED, which can also be customized into a unique style depending upon the user's preferences.
The head of the light also rotates and it can be angled in a way that it bounces off of certain surfaces or a wall as to serve as soft lighting in the background, and at the same time, there is a downward-facing task light that you can use for studying or reading which is intended to reduce the strain on your eyes. It can also be rotated so it faces upwards as to highlight an art piece and an additional feature includes the ambient mode which can be used to illuminate the stem of the lamp with blue light to create a relaxing warm glow.
An added noteworthy trait of this lamp is what Dyson refers to as the Age Adjust. It basically does what it says, it automatically changes the lighting for people of different ages. A 65 year old person would need up to four times the light that a 20 year old would require and therefore it increases its brightness as the user grows older.
Recommended for you (article continues below)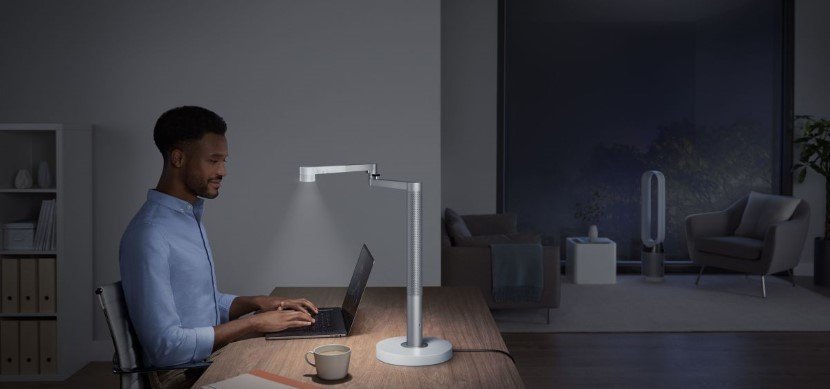 There is a companion app that offers a number of presets for different situations like sleeping, waking up or studying and it also has slide touch controls so anyone could manually adjust the brightness or warmth of the lamp. Users can even customize and name 20 different kinds of light settings using the app on their phones.
There are two different versions of the Lightcycle Morph for purchase, one of which is the desktop version and the other is the floor version, priced at US$650 and US$850 respectively. They are also available in different color schemes on Dyson's website.
All Images:© Dyson
h/t: Engadget