Dubai's newest hotel will have an extravagant man-made rainforest inside
Who would want to travel half the world to enjoy the scenic beauty of a rainforest at the expense of diseases that come along with it, when you can get the same view in a much safer environment? Dubai, the home of splendid artificial islands, will now offer its tourists to experience the first ever manmade rainforest in the Middle East.
Rosemont Hotel & Residencies is owned by Royal Internationals and will be operated by Hilton brand Curio.Designed by ZAS Architects Dubai, the complex will be constructed in an area as vast as 75000-square foot. The 230-million-pound project will not only have a rainforest but will also comprise of an artificial beach and an infinity pool running around the edges of the building.
The manmade jungle will be situated at the base of the two 47 storied buildings, inside a five-storied podium. This area will be filled with an exotic variety of plants so that the jungle replicates the exact feel of an actual rainforest and the guests can have an experience of a lifetime in the first and the only rainforest in the middle of a desert.
The extravagant complex being designed by ZAS Architects will accommodate a total of 450 suites and guest rooms as well as 280 private residencies. The building will have a lobby on the 26th floor and will also cater to different needs of the guests and residents by providing amenities such as; spa, fine dining, trampoline park, meeting rooms, bowling alley, shops and adventure area for children.
Recommended for you (article continues below)
The grand project with the first ever rainforest in the whole of Middle East will definitely be another gem in the crown of Dubai's skyscrapers after its inauguration in 2018.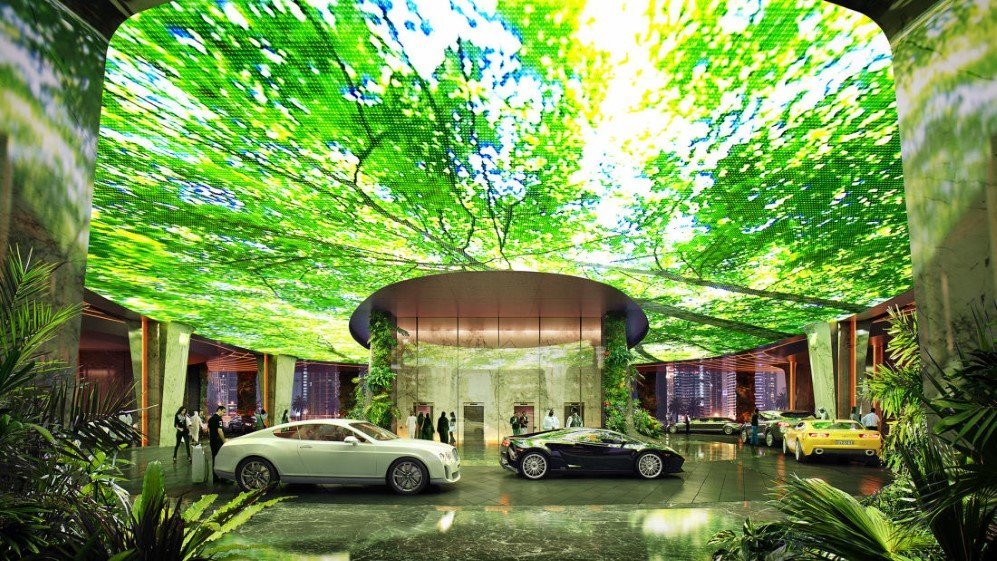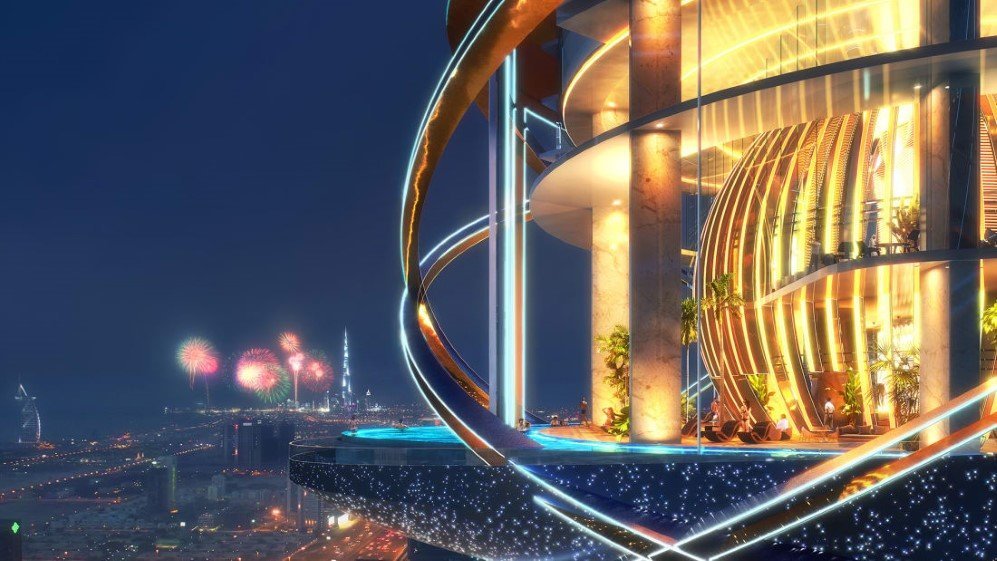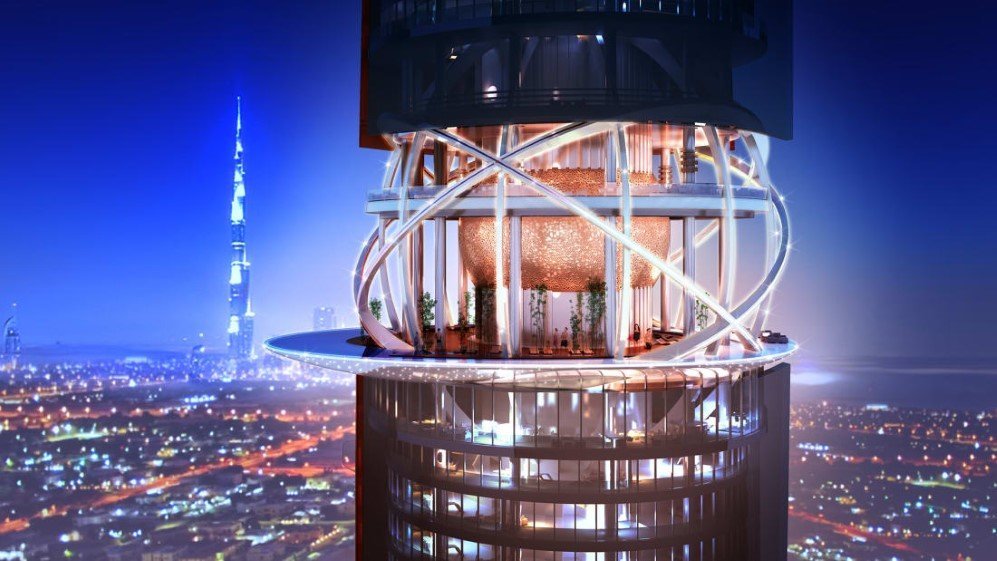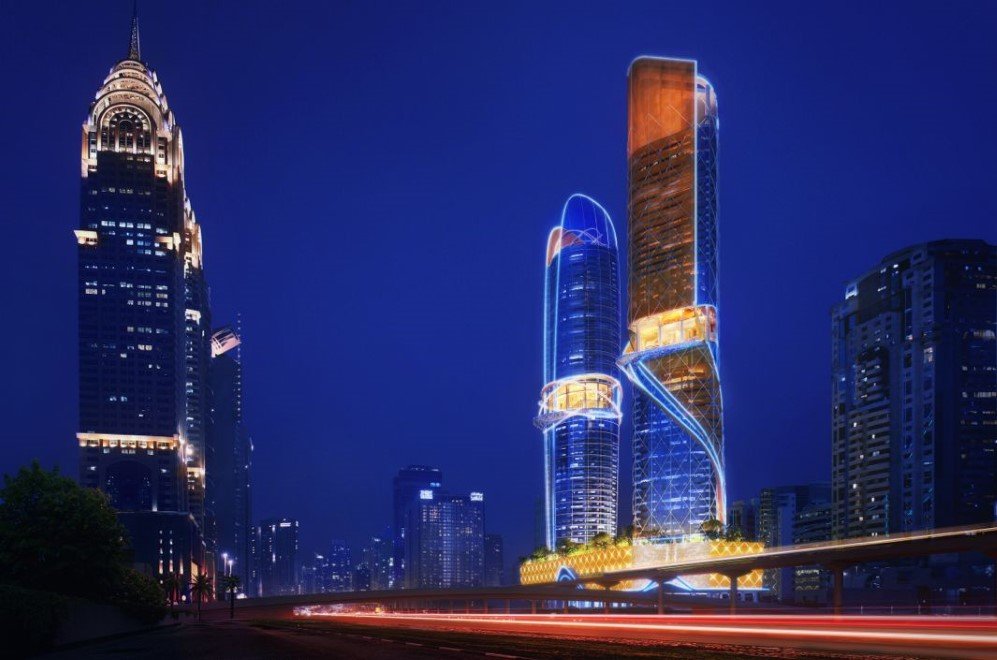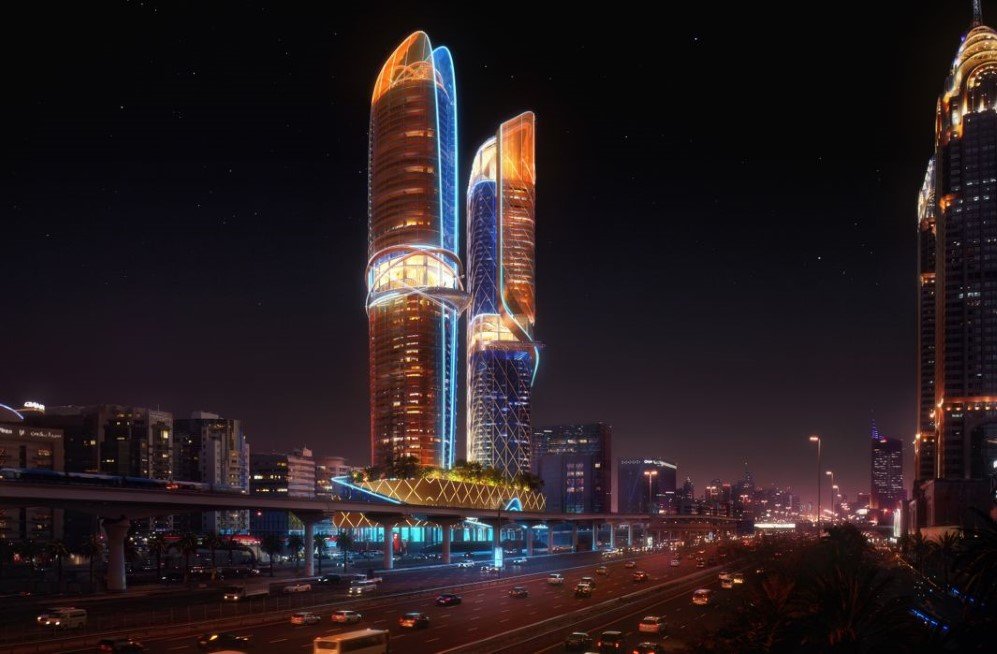 Images: Plompmozes
h/t: Daily Mail