This doodle duvet will let children express themselves creatively without being a nuisance for parents!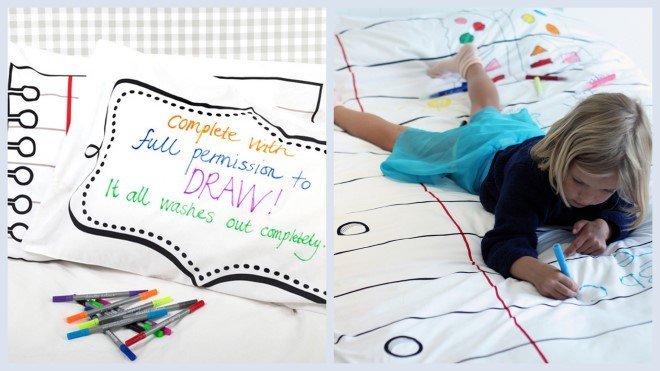 Want to let creativity flow in your house without any limitations and restrictions? Getting this Doodle Duvet by Stitch can be a great initiative.
The 100% cotton duvet lets you doodle all over it with its special ink pen which poses no problem in erasing itself while washing. The creative bedspread was introduced by ex-Vogue and Marie Claire Beauty Editor Chrissie Probert Jones and Southampton University graduate Emilie Prior with a motive to let the children express themselves creatively without making a nuisance for parents but the partners can also use the doodle duvet to remind each other of the house chores when one of them is dozing off or, maybe just give each other romantic reminders each morning.
You can get yourself a double duvet for only £55 or a single one just for £39.95. So, what are you waiting for? Let the fun bedtime begin!
Recommended for you (article continues below)
RELATED: Danish artist brings these cartoon characters to life with his 3D drawings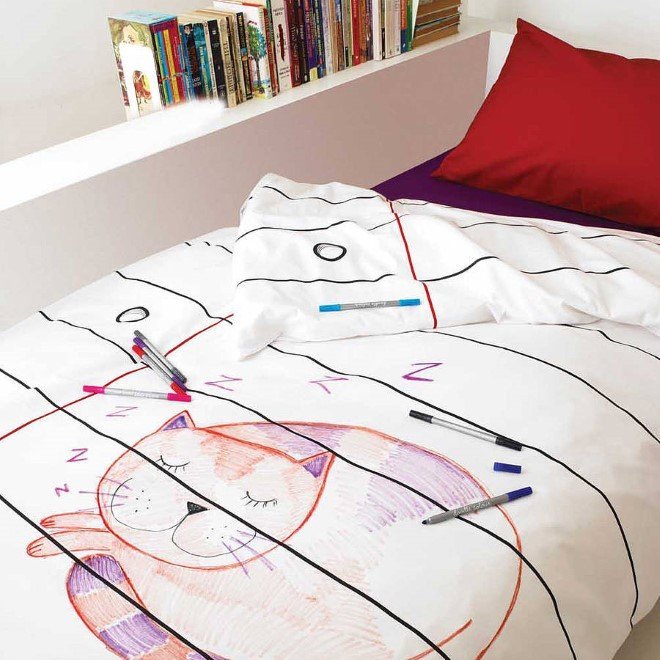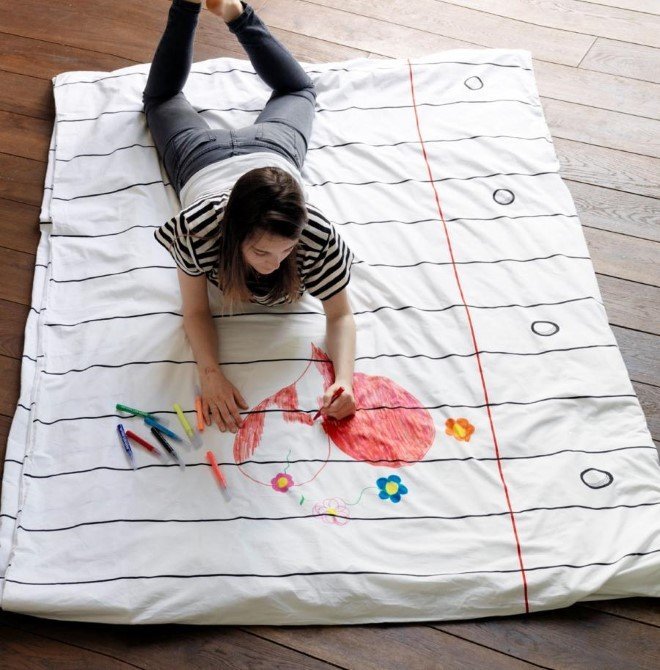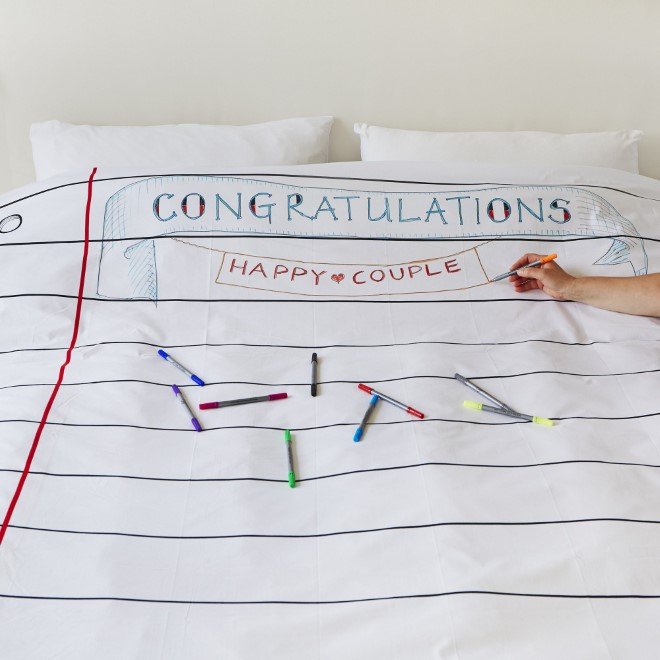 SEE ALSO: 'Rocketbook', reusable notebook let's you erase the text simply by putting it in a microwave
h/t: Daily Mail