Did you know there's a Prada shop right in the middle of a desert?
If you're a dedicated fashion lover, you must have really known all the Prada store locations by your heart but did you know there is a Prada store right in the middle of a desert as well? Well, it's not really a functioning shop but more of an art sculpture by Elmgreen & Dragset. The one-room Prada sculpture is housed by the state of Texas and is located half an hour away from a small town Marfa at  U.S. Highway 90. Thus, the installation is named Prada Marfa.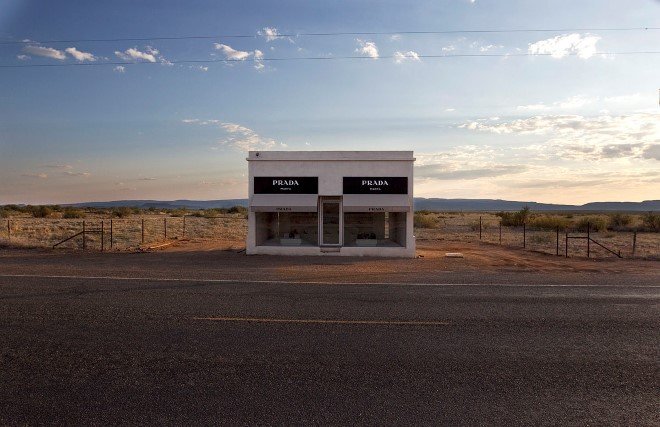 Image via Flickr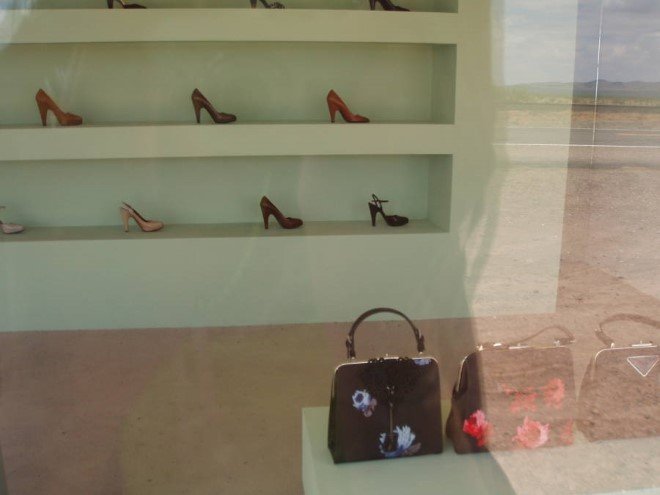 Image via Flickr
The artists made sure to incorporate the signature white stucco exterior of a Prada shop and the brand's shoes and handbags behind the glass façade to attract the art and fashion lovers alike. In the modern pop culture, this destination has become quite popular on Instagram after Beyoncé took an amusing photograph in front of the desolated sculpture. Moreover, Prada itself has happily lent its color code, interiors, handbags and shoes to the faux shop.
Recommended for you (article continues below)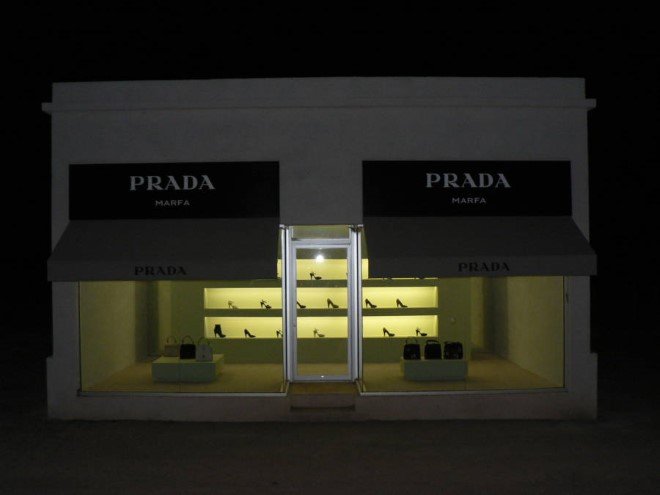 Image via Flickr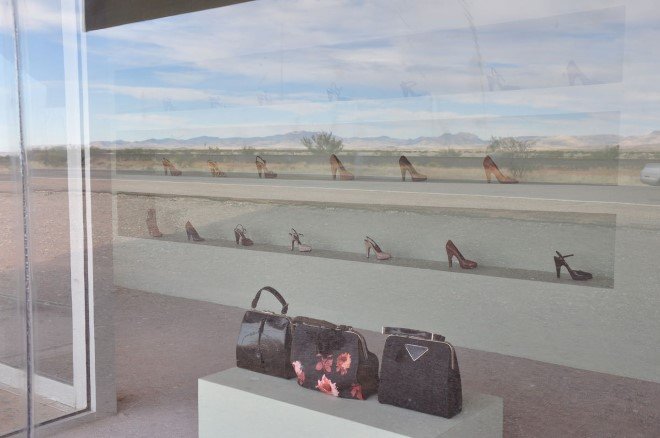 Image via Flickr
The artists shared their idea behind this installation in a statement given by them to Artsy, "We realized the power of fashion branding within the art world, and how prevalent this is in people's minds. We got the idea of dislocating a luxury goods shop, totally out of its normal urban context, to a desolate location."
Source: Artsy