Designer renovated an old coal crane into the coolest hotel ever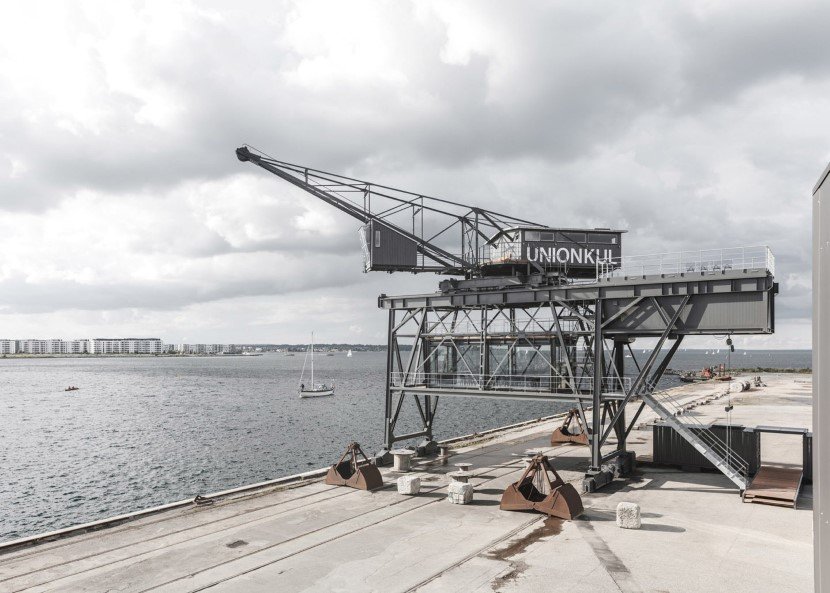 Rasmus Hjortshøj
Once an old crane used to serve at the harborside of Nordhavn, Copenhagen to dig up coal but now it adorns the surrounding industrial estate as a luxury hotel instead. All thanks to the designer Mads Møller from Arcgency for Klaus Kastbjerg. The engine room of this crane has been completely renovated and now consist of a private sleeping room called, 'The Krane Room Sleep', a public meeting space, 'The Krane Room Meet', a meeting room with 360-degree panoramic view, 'The Glass Box Meet' and lastly a spa called, 'The Amazing Krane Spa'.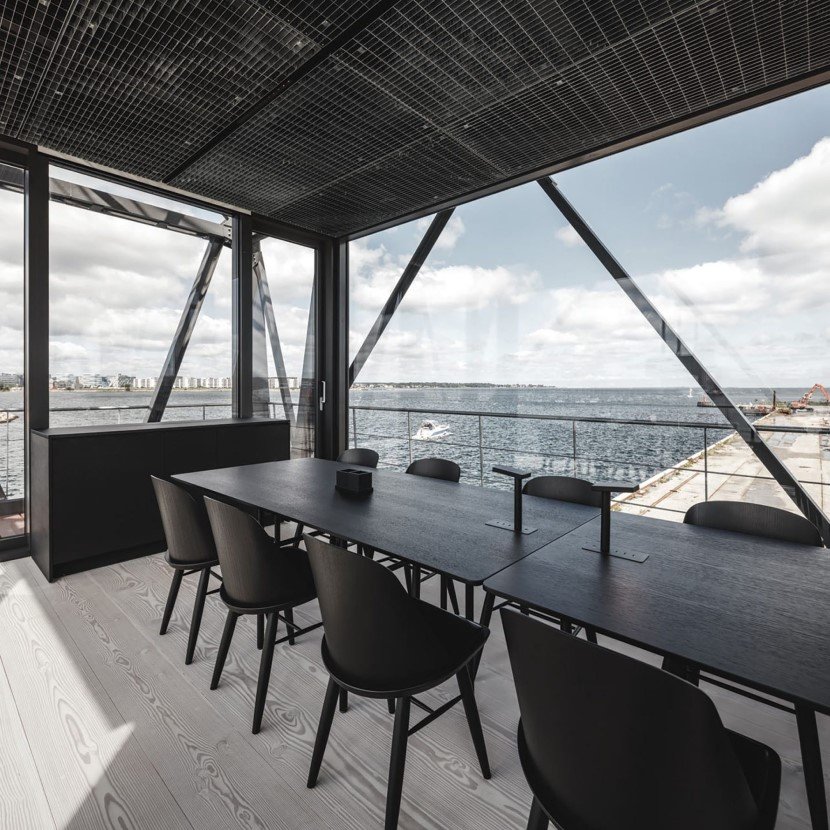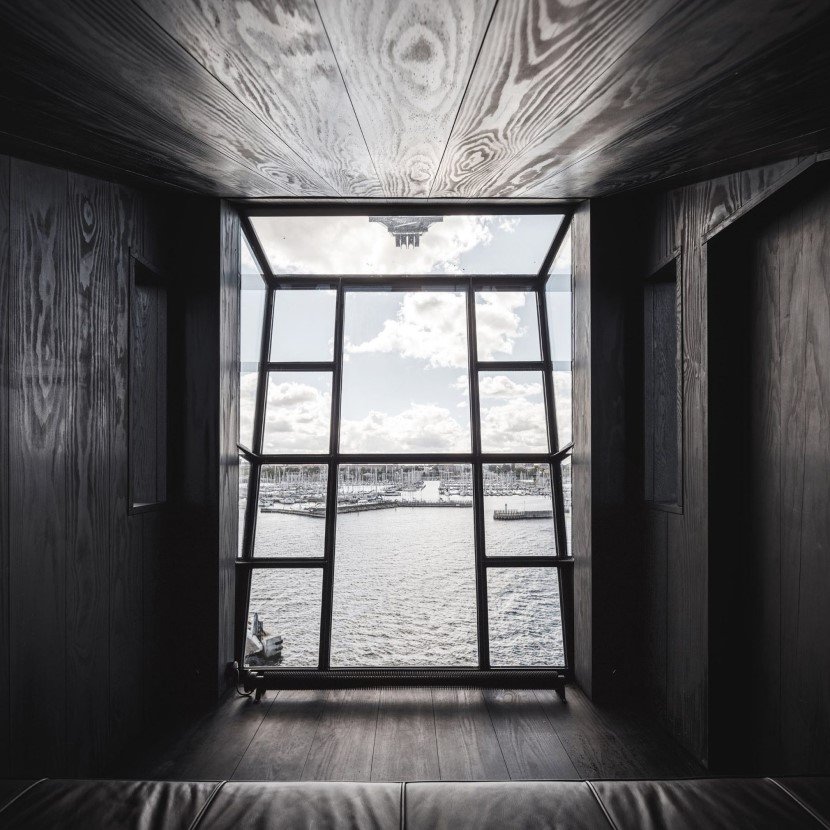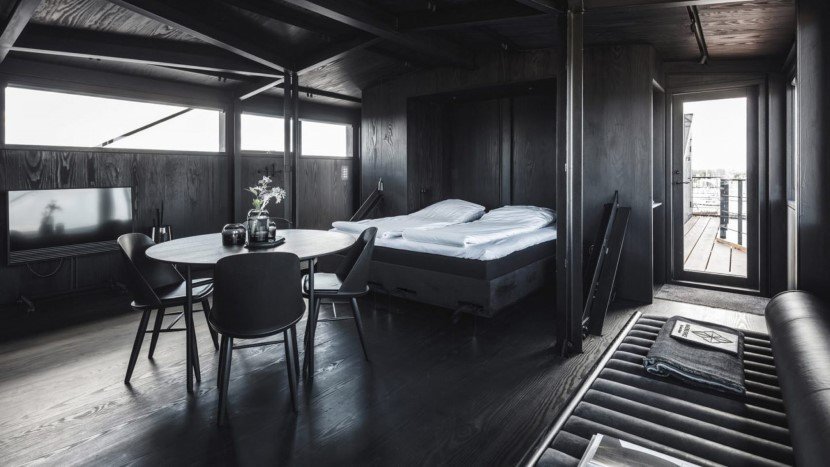 The all-encompassing intimate hotel is clad in black with hints of white and its overall style is deliberately kept minimalist by the designer. While discussing the theme of the hotel, Møller said, "Usually you go to a hotel and a thousand things are. You're at the hotel to de-stress from work but now you have to de-stress from the hotel. With The Krane, the black interior combined with the crisp white bed sheets makes everything quiet. You can feel calm, at peace. Enjoying the view as the art."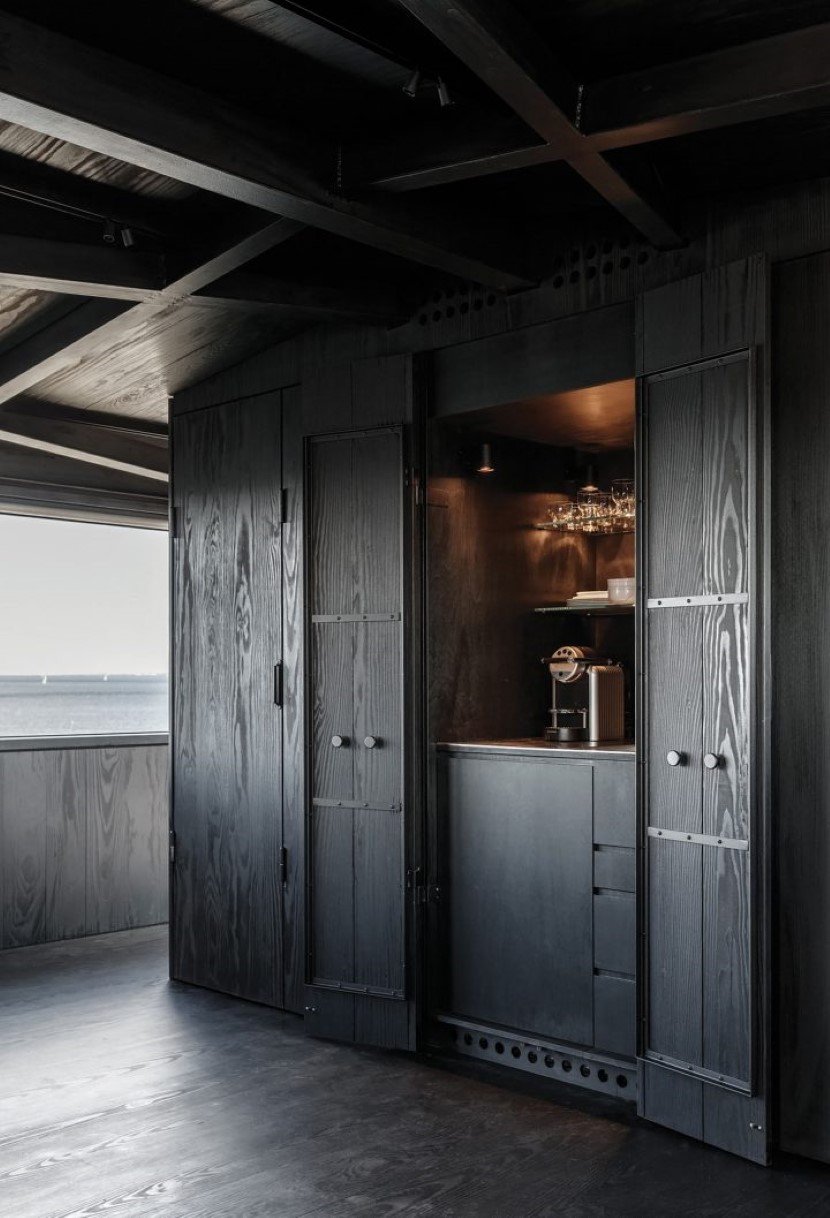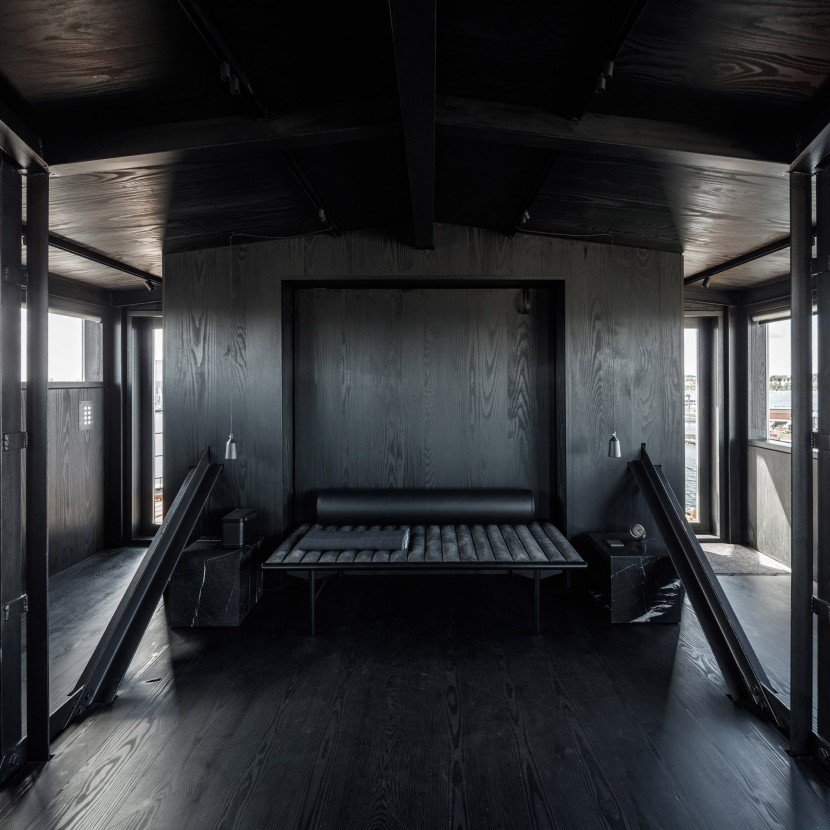 Recommended for you (article continues below)
The designer has gone to such lengths in order to keep the place minimalist that he opted for custom made furniture that could easily disappear into the panels that have been sneakily integrated into the walls. The simple theme of the hotel encourages the guests to look at the magnificent views of ocean and the city and get absorbed in all its calmness. Wood, stone and steel is used for further finishing hence adding to the overall ambience of the former coal crane. The interior of the spa however focuses only on stones for furnishing and detailing. Two oversized bathtubs are placed just against the glass wall so that one could take in the sweeping views of the ocean while enjoying a relaxing bath. The Krane is really a one of its kind hotel and we wouldn't blame you if you get tempted to book it right away for your holidays!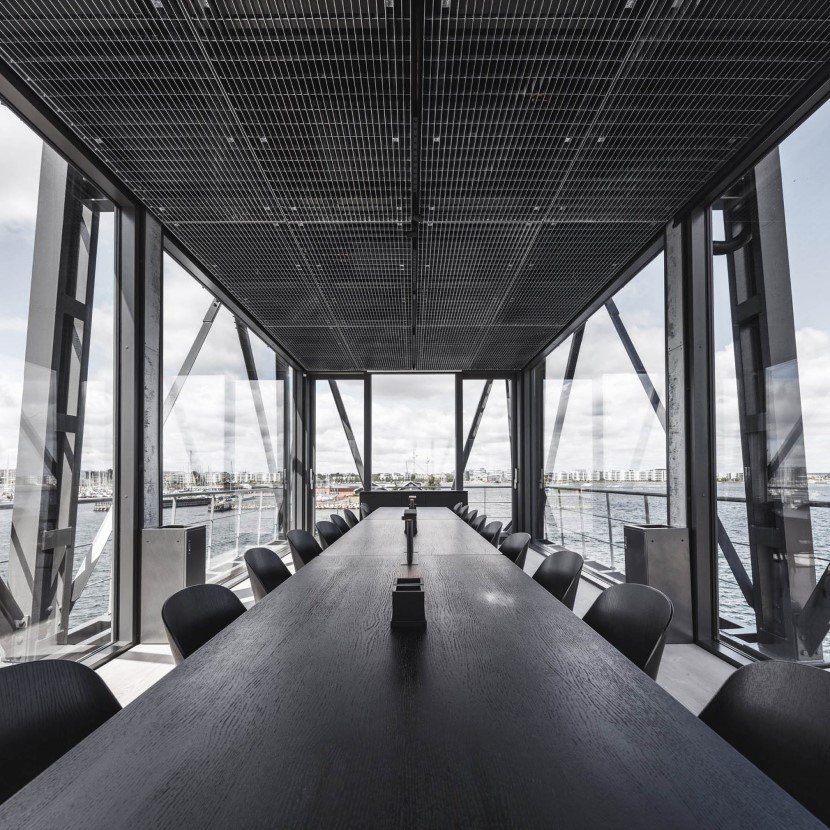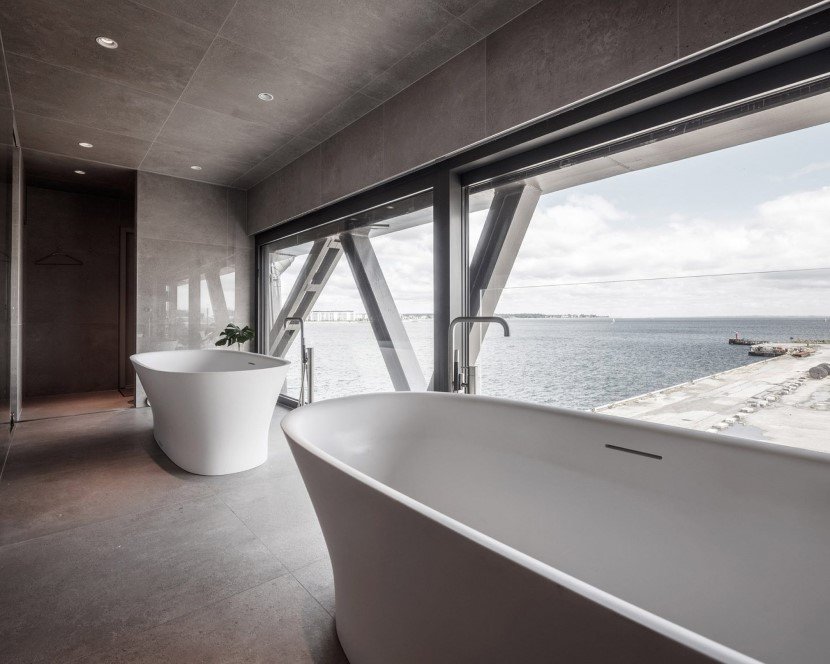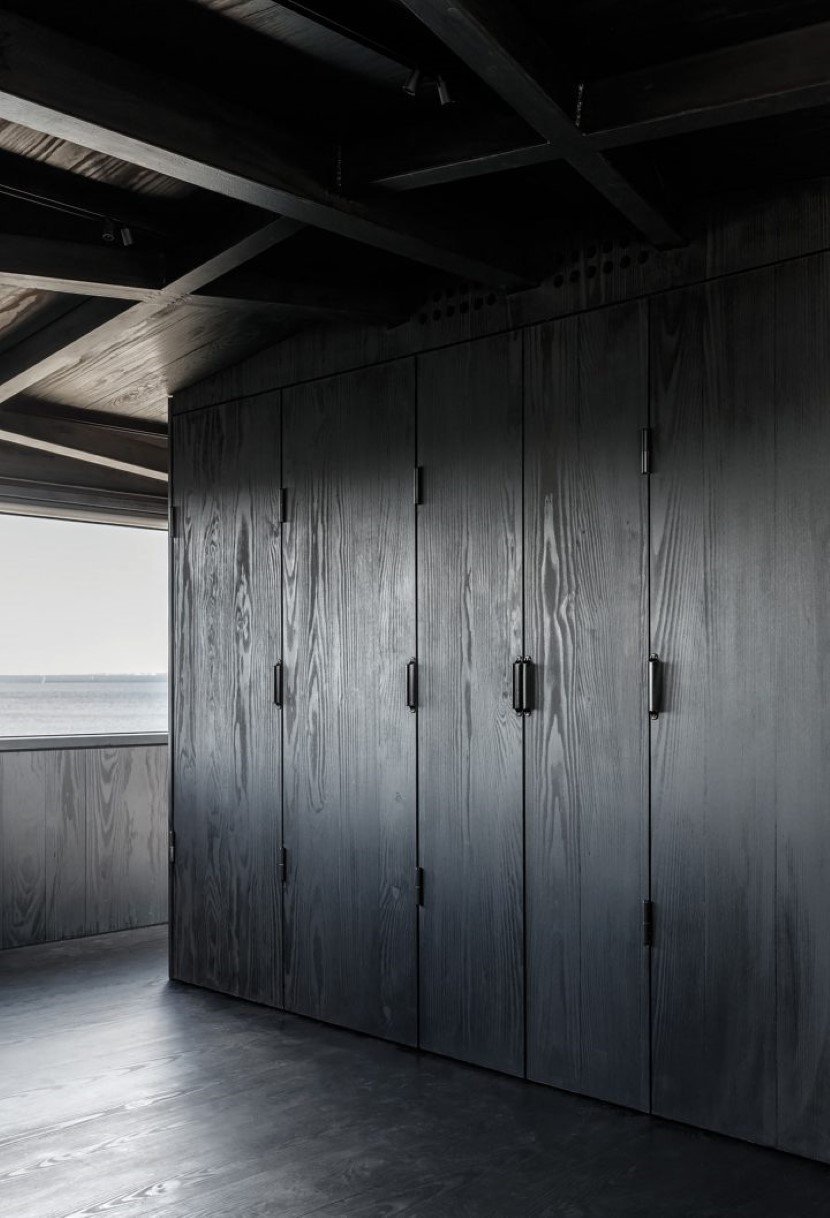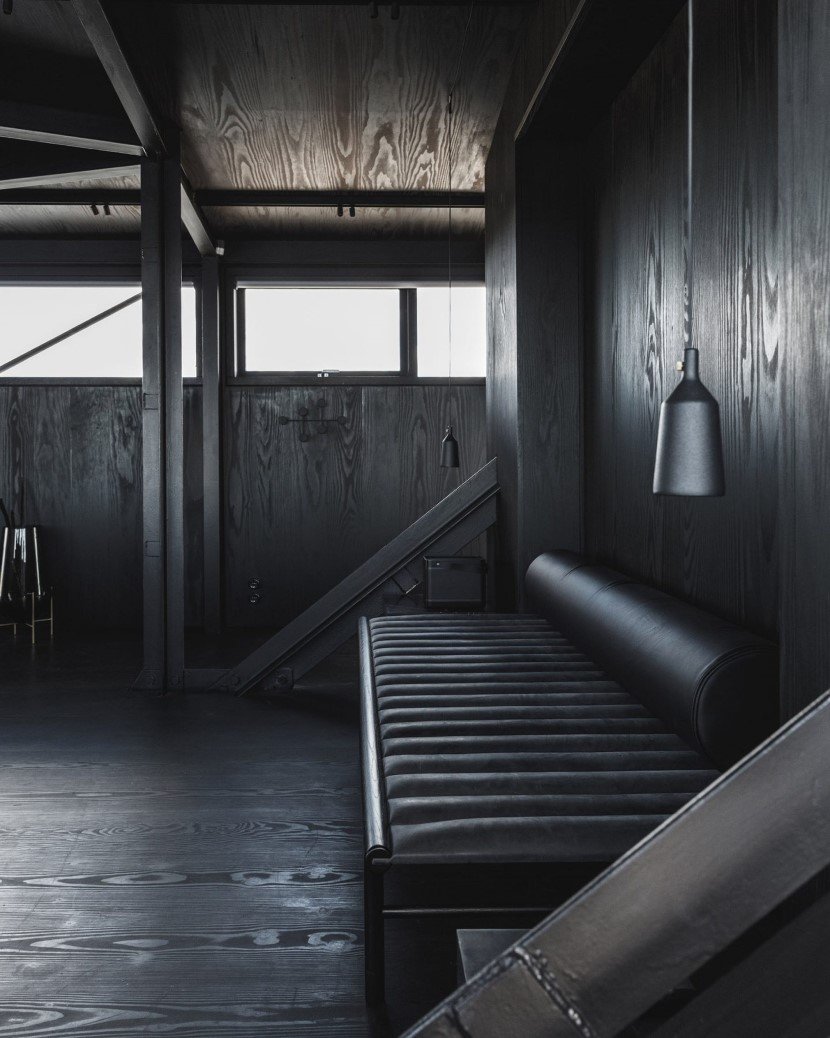 All Images: © Rasmus Hjortshøj
Property: The Krane Hotel
Architect: Mads Møller from Arcgency
h/t: Ignant