BREEAM declared Deloitte's Amsterdam HQ 'The Edge' as one of the most sustainable buildings of the world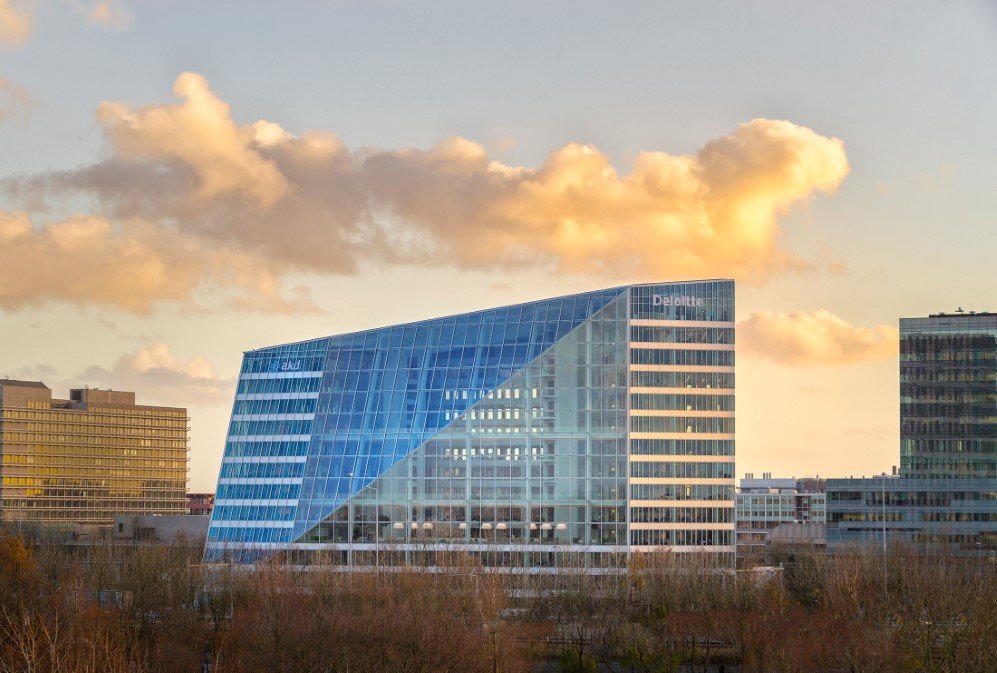 "Sustainable" is definitely the most popular buzzword of this decade but the architectural firm, PLP Architecture has taken the buzzword as seriously as it should be taken by everyone.
The firm constructed the most sustainable office building for Deloitte's headquarters in Amsterdam and it has been validated by Building Research Establishment Environmental Assessment Methodology (BREEAM) with the highest score ever of 98.36 percent. The structure, The Edge has left behind One Embankment Palace in London and has been crowned with Outstanding certification by BREEAM due to its sustainability throughout the life cycle of the building.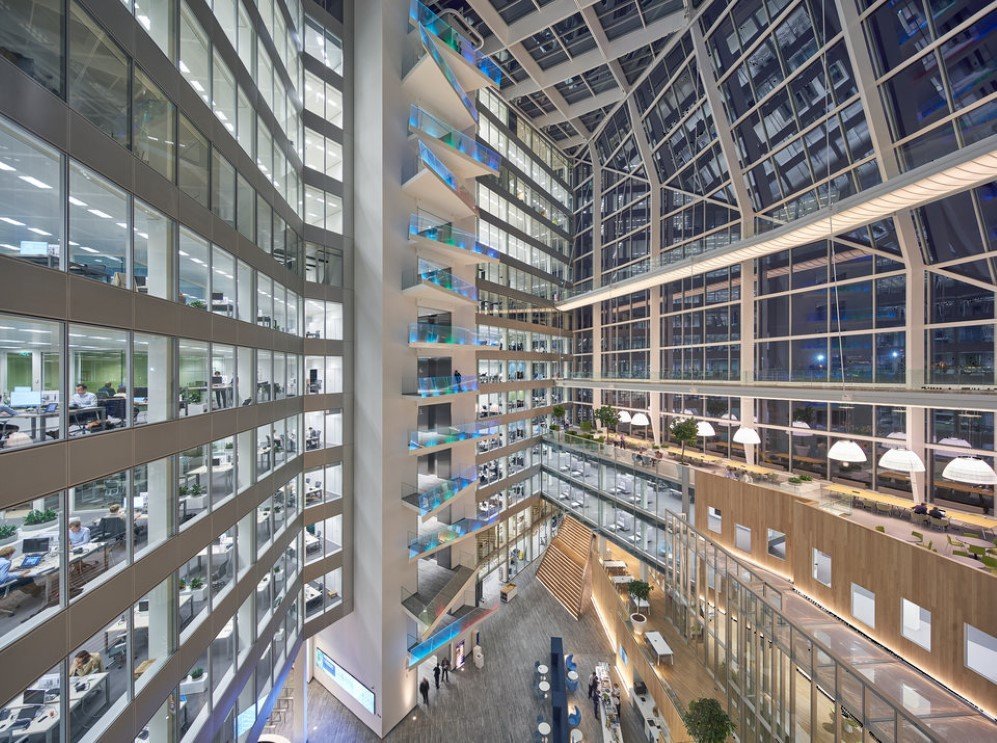 Image: Flickr/Ronald Tilleman
The 40,000-square meter building has incorporated environmental friendly practices in all the construction phases such as, transportation, materials utilized, waste management system as well as water and energy usage.
The edifice has merged several technologies such as, clean electricity generation from 4100-square meters of solar panels and passive temperature controls to achieve sustainability. The heating and cooling of the building is controlled via aquifer thermal energy storage system. The wells used in the system recycle the water to warm the building in cold climates and cool it during the summers.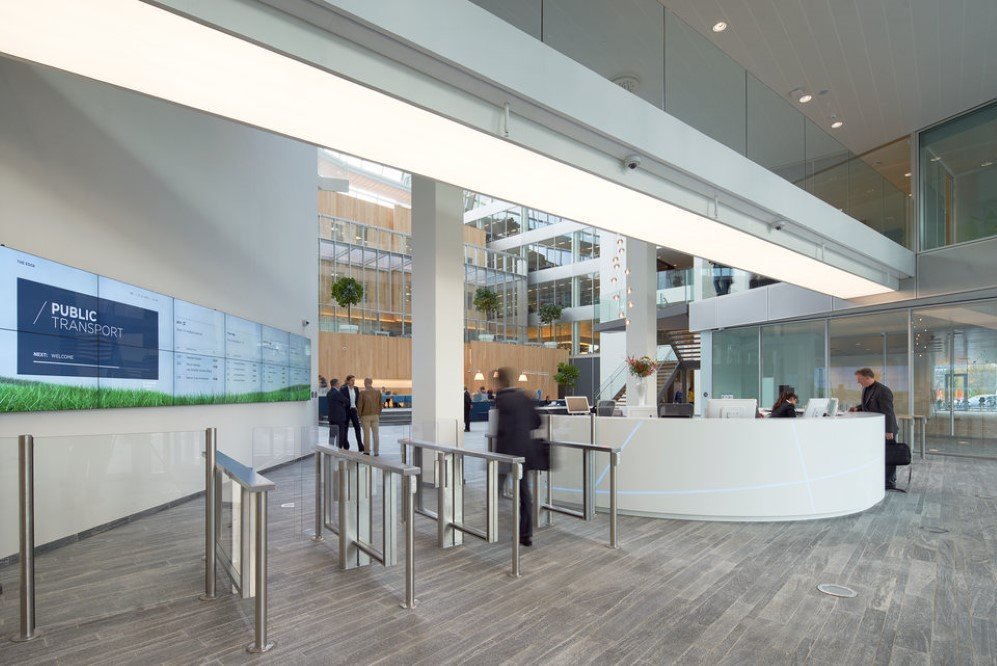 Recommended for you (article continues below)
Image: Flickr/Ronald Tilleman
Moreover, The Edge uses Philips' Ethernet-powered LED for lighting the offices but since it includes sensors, the technology also monitors energy, temperature, light and movement. These features help to update the energy management system and calculates the carbon footprint of the whole building.
Furthermore, the building makes use of storm water for flushing the toilets and for horticulture hence saving water. On the other hand, The Edge has a parking space of as many as 500 bicycles and has accessible links to the public transport.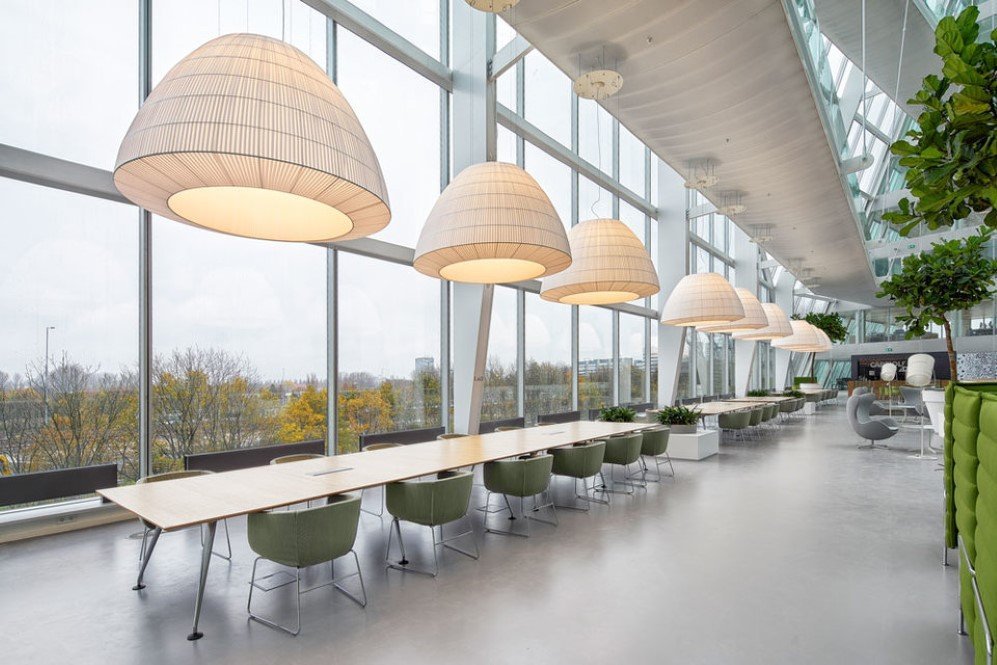 Image: Flickr/Ronald Tilleman
The PLP Architecture has made sure the building is sustainable in all the aspects and the environment friendly approaches that it has adopted have managed to receive nods from the environmentalists and architects from all around the world.
Header Image: © Ronald Tilleman
References: PLP Architecture, Deloitte, World Architecture News, Inhabitat