Delicate bamboo arches breath a new life in Nocenco Cafe in Vitenam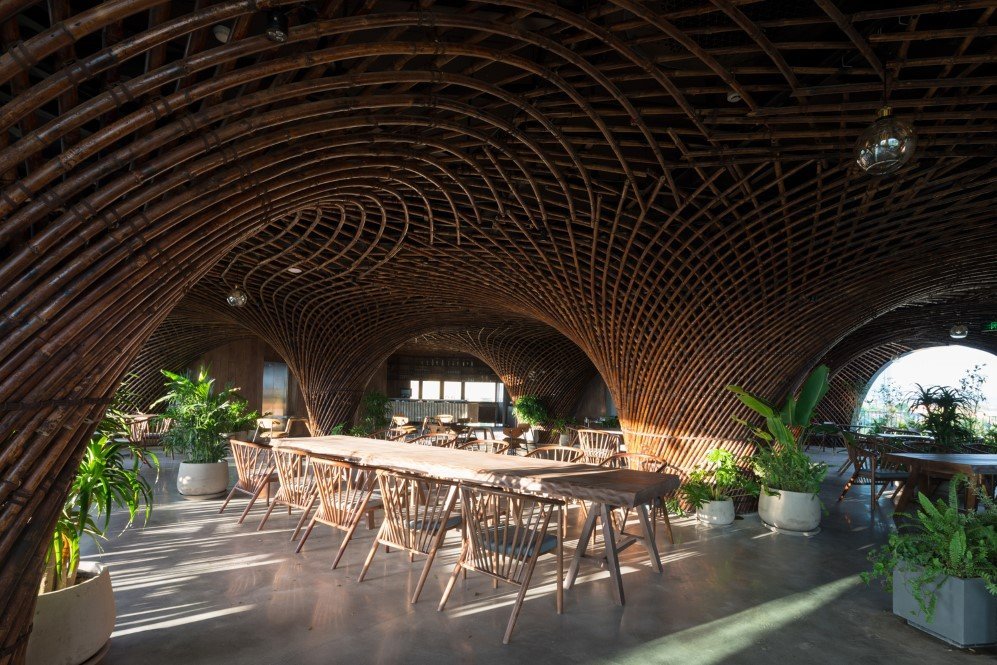 Nocenco café in Vietnam is piquing everyone's interest and there's a valid reason for it. Ever since the Vietnamese architectural firm Vo Trong Nghia renovated the rooftop restaurant located in central Vinh using bamboos, every passerby is intrigued and every customer in awe.
Upon initial interaction, the café manager requested the architectures to make the two floors of the eatery look unique and captivating. The catch was they could only use local supplies. After thoughtful consideration of various materials-which included brick and stone-the designers chose a highly unusual material i.e. bamboo.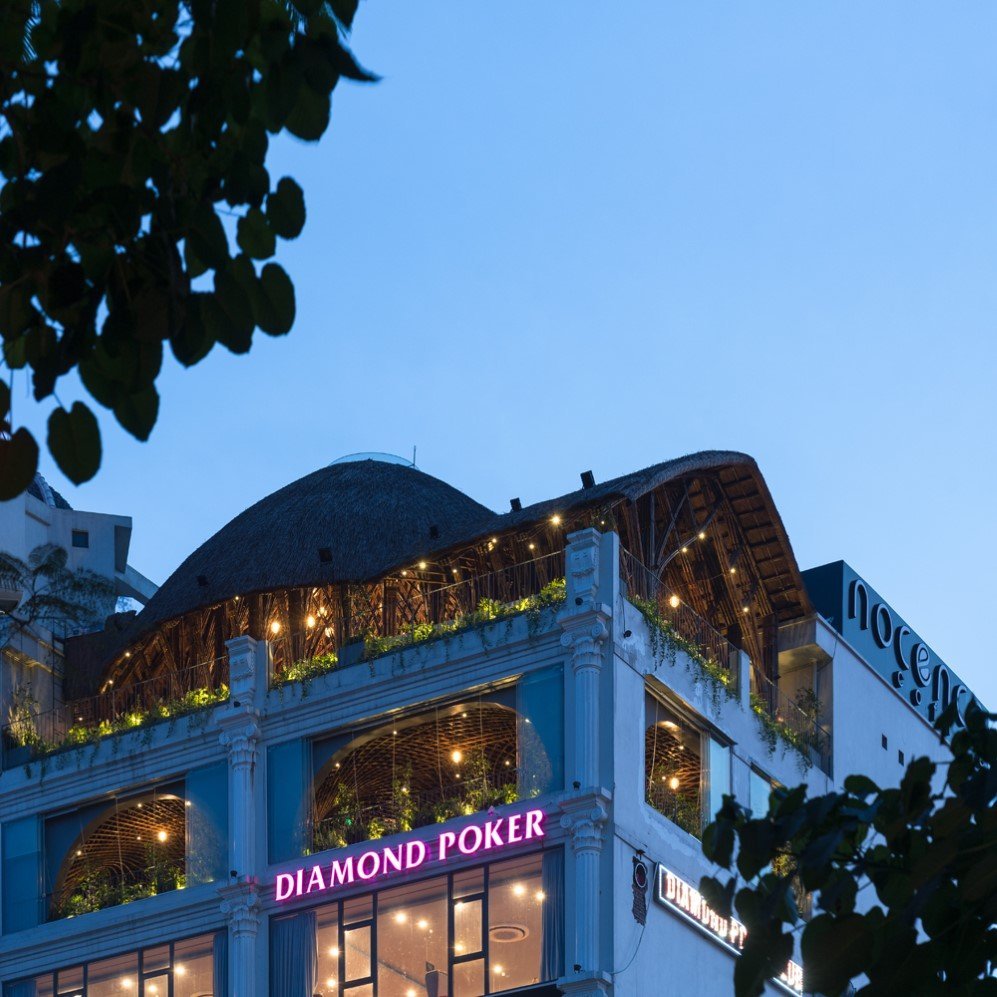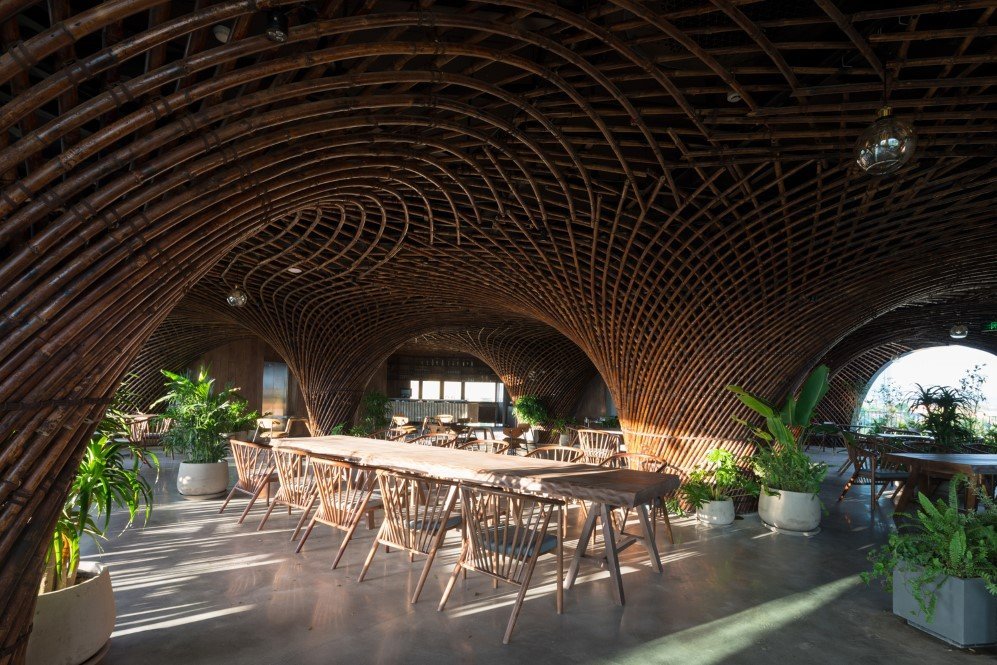 The café covers a total area of 4,700 square feet and is located on top of a seven-story building. Both floors of the café provide breath-taking views of small houses, the river and even the forest. The bamboo sits perfectly in such a location as it harmonizes nature and man-made objects. Although the building sustained damage during the Vietnamese war, renovation took place shortly after with old-fashioned concrete. However, upon re-designing, instead of reconstructing it, the people in charge just wanted the building to stand out from all the other concrete buildings around.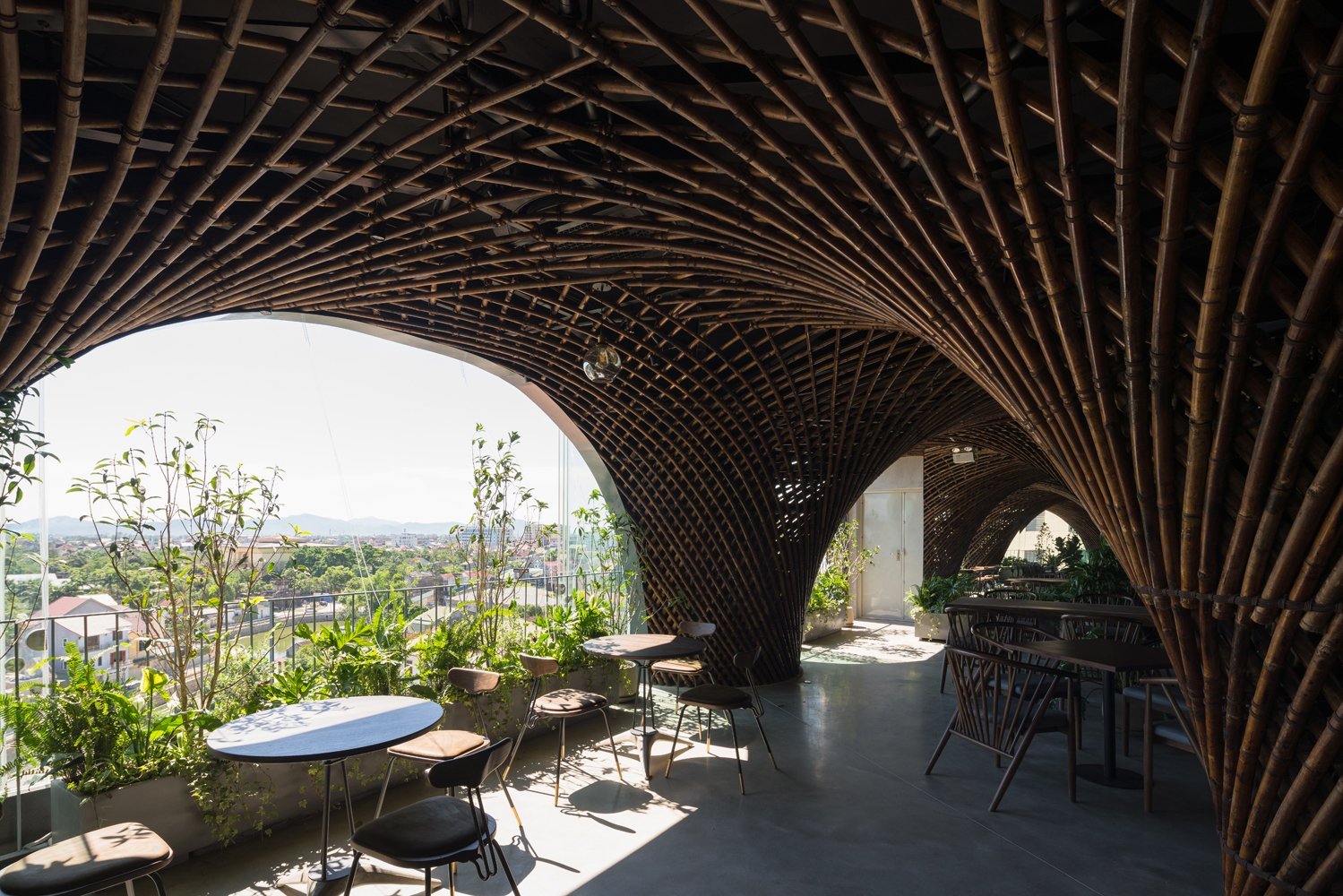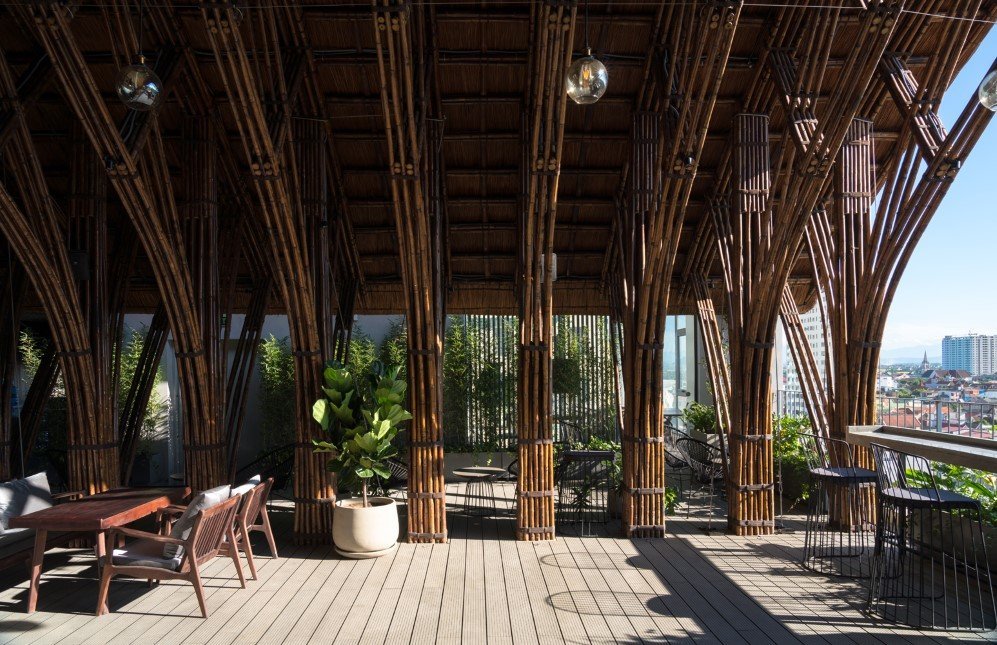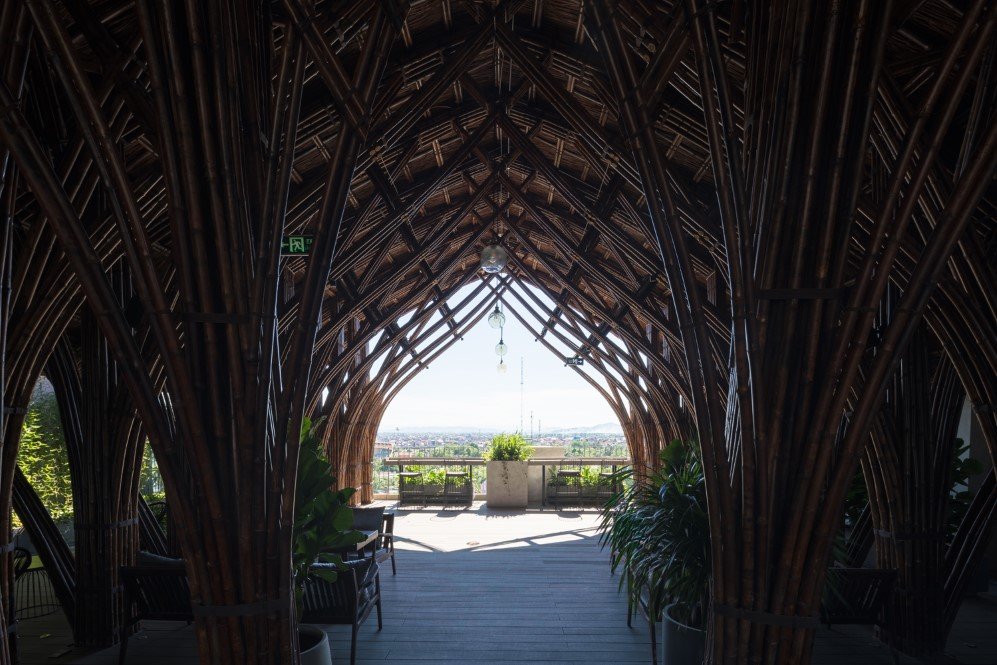 Recommended for you (article continues below)
Hence, the architects at Vo Trong Nghia, used bamboo to create a grand arched ceiling that would capture anyone's eye from down the street. According to one of the architects, "Through our experience, we know bamboo is [easy] to access in this tropical climate which reduces construction time and budget. The essence of using bamboo in this project is 'lightness'…bamboo…can be lifted up by a few workers and easily [transported] to the highest floor by a crane. In addition, it is possible to install the bamboo structure without any additional structural support."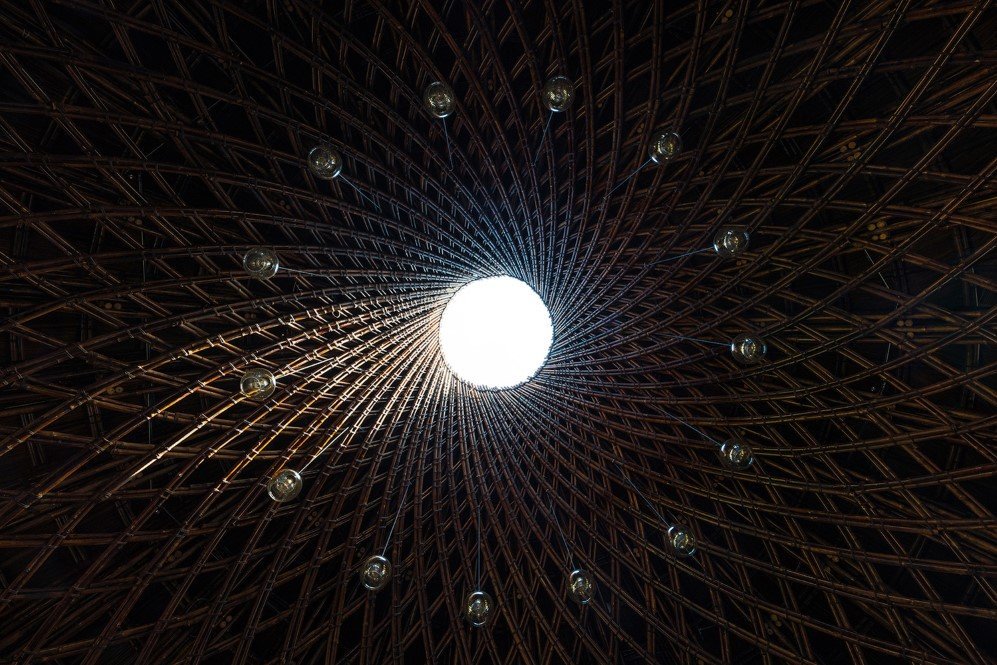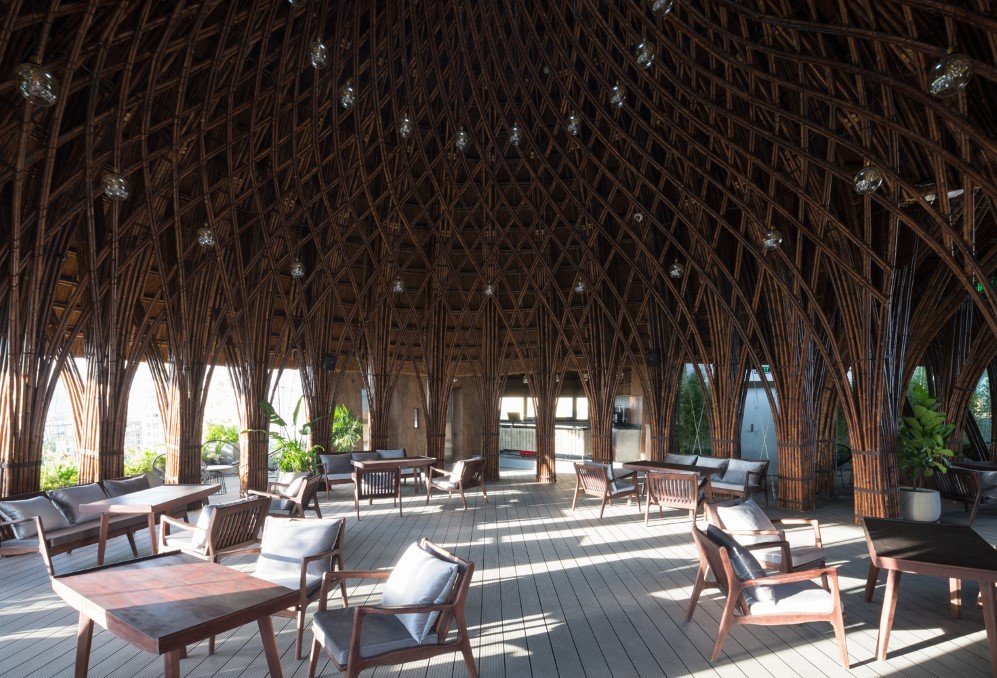 One can relish in the magnificent bamboo rooftop as well the bamboo on the seventh floor. It surrounds the café such that the old structure is almost hidden and unrecognizable. While the lower level has that brilliant bamboo vaulted ceiling, the rooftop boasts two domes made of bamboo, which gives it a very lightweight and spacious result.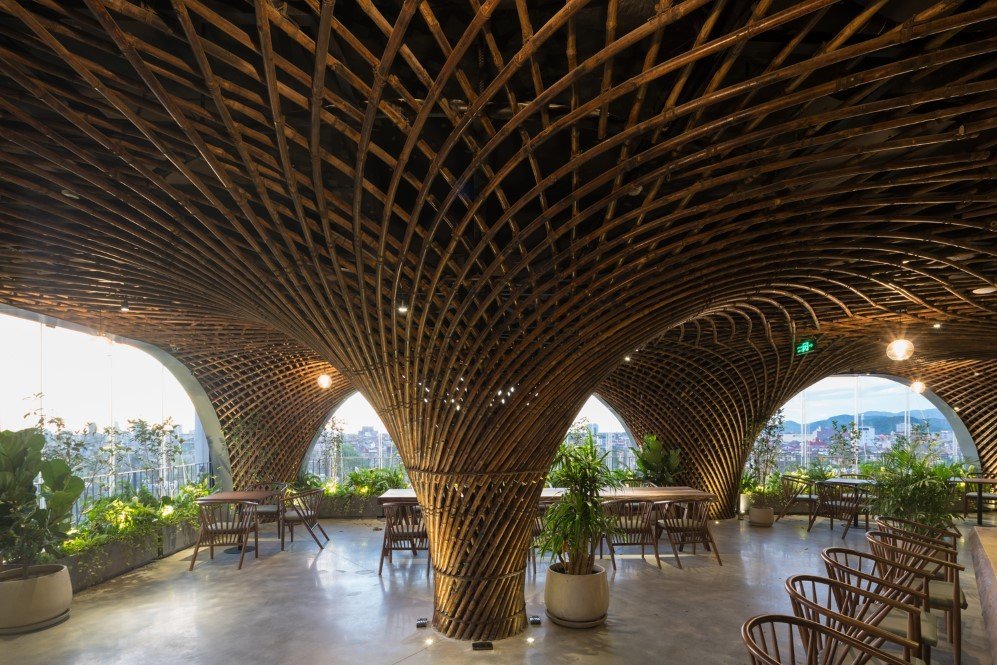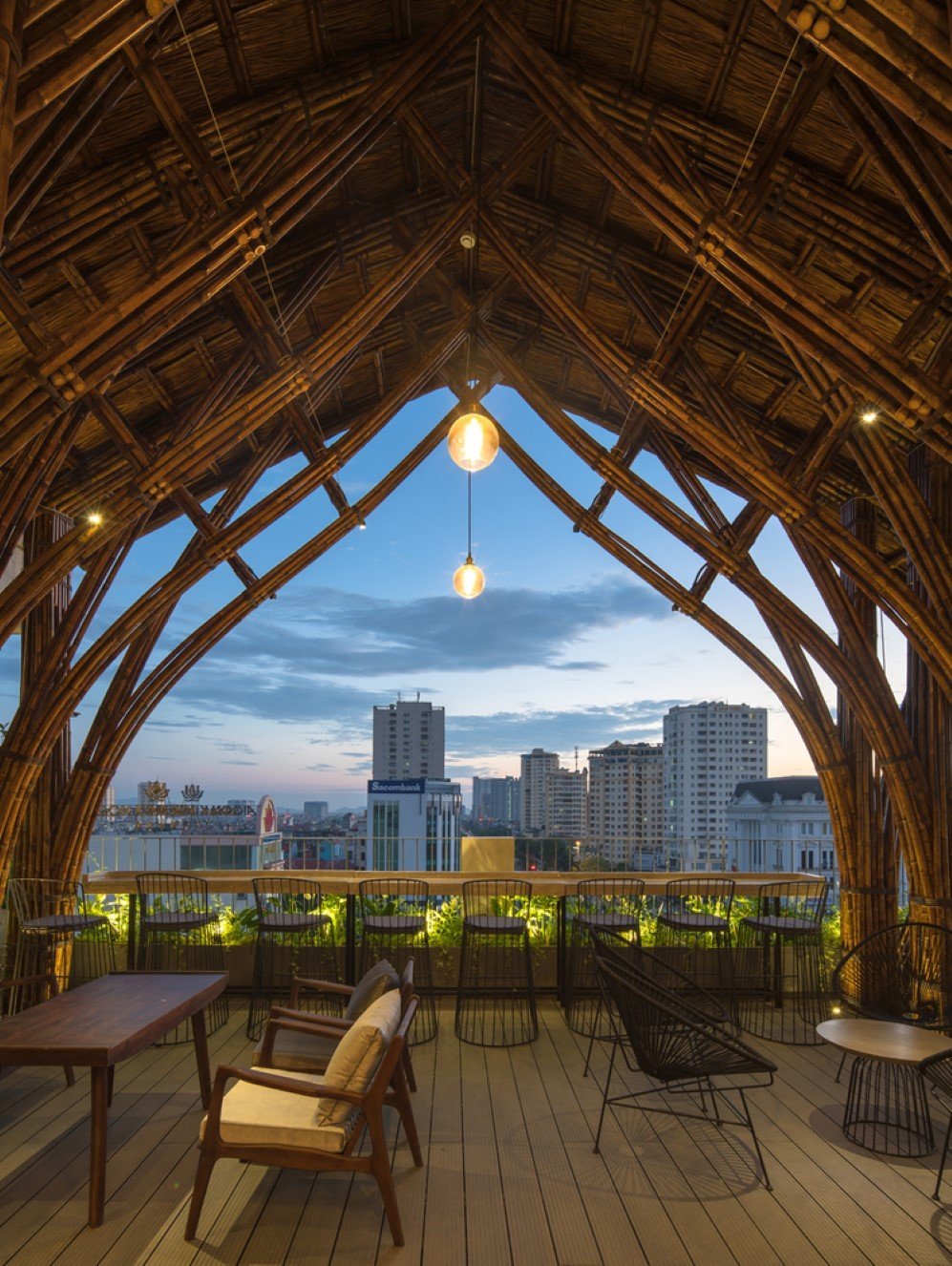 All Images: © Trieu Chien
References: Vo Trong Nghia Architects, Inhabitat