DeepFlight Super Falcon is Your Personal Submarine to Fly Underwater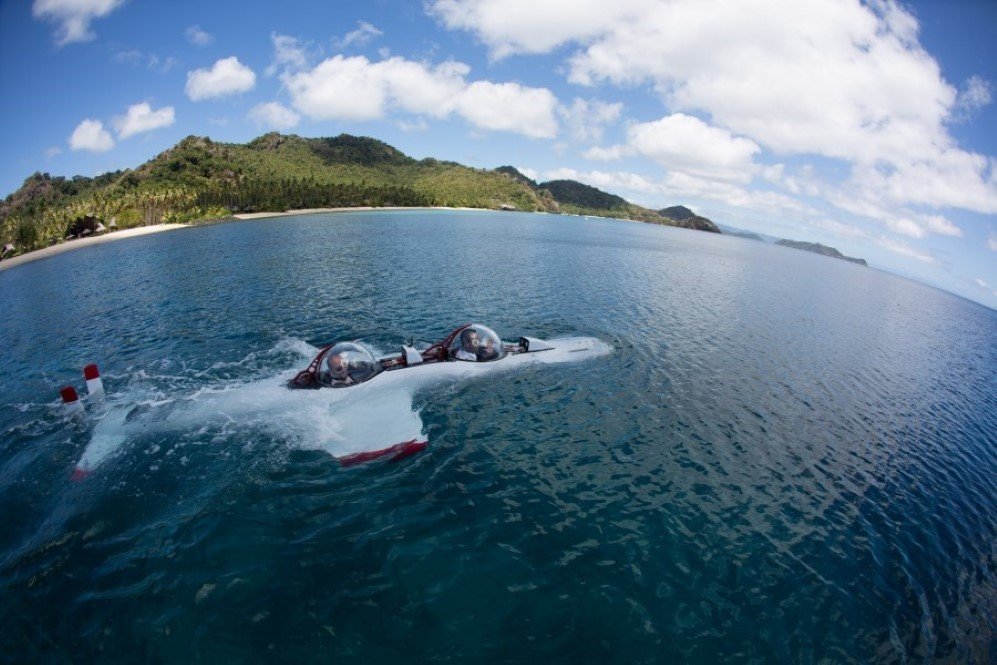 DeepFlight Super Falcon is finally here to fulfil your wildest dream of flying underwater in a submersible watercraft of your very own. The DeepFlight Super Falcon will usher in a new era of personal submarine technology that would allow anyone with deep pockets to explore the depths of blue space around them like never before.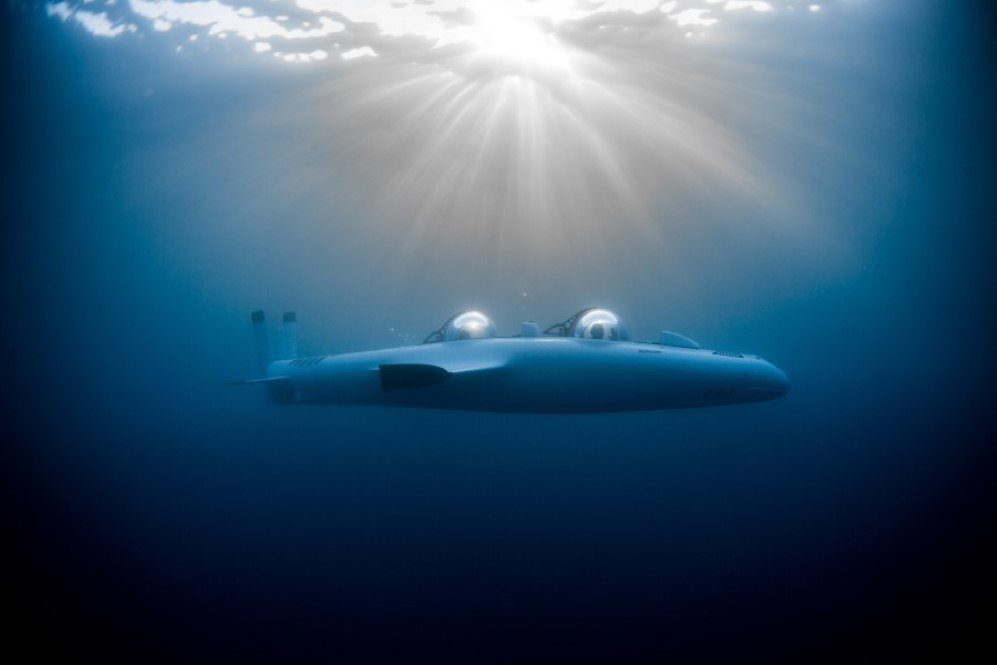 Adventurers with a handful of money at their disposal can own DeepFlight Super Falcon underwater personal carrier at a cost of $1.7 Million. DeepFlight Super Falcon's cost can be justified with the luxury and experience it has to offer. Look back when you used to get amazed by those military subs and wished to hop in to have one in a life time experience. Now, DeepFlight is providing you that opportunity to have an unparalleled experience of underwater flying with its Super Falcon for a life time.
The DeepFlight Super Falcon, developed by California-based Hawkes Ocean Technologies, is a two-seater, winged underwater personal carrier that can take passengers on subsea joyrides. It looks like a fish with broad wings that can dive like a whale, barrel rolls like a dolphin and swim like a shark all in safety, style and comfort.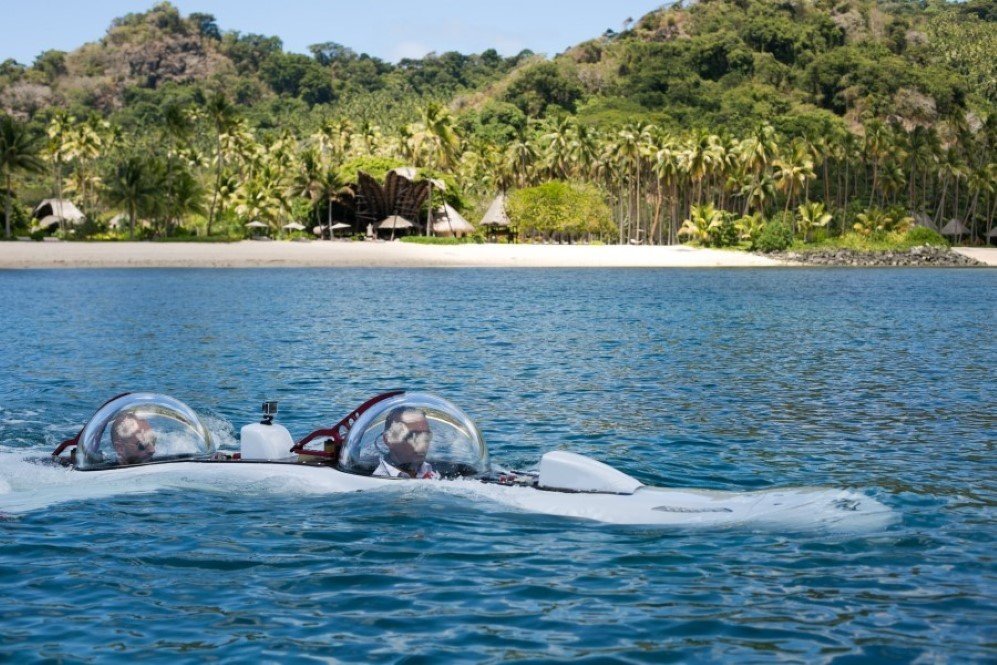 "It is like an airplane with wings upside down," said Graham Hawkes, founder and chief technical officer of Hawkes Ocean Technologies. "It is like flying in the air, but we are flying underwater."
The DeepFlight Super Falcon personal submarine measures 21 feet (6.4 meters) long with a wingspan of 9 feet (2.7 m). It weighs 4,000 pounds (1800 kg), can carry a pay load of 550 pounds (250 kg) and can dive to a depth of about 394 feet (120 m). The Super Falcon utilizes positive buoyancy i.e. even if you lose power, or switch it off, your vehicle will automatically return to the surface rather than sinking down to the bottom. This significant feature provides unparalleled safety to DeepFlight Super Falcon riders.
Recommended for you (article continues below)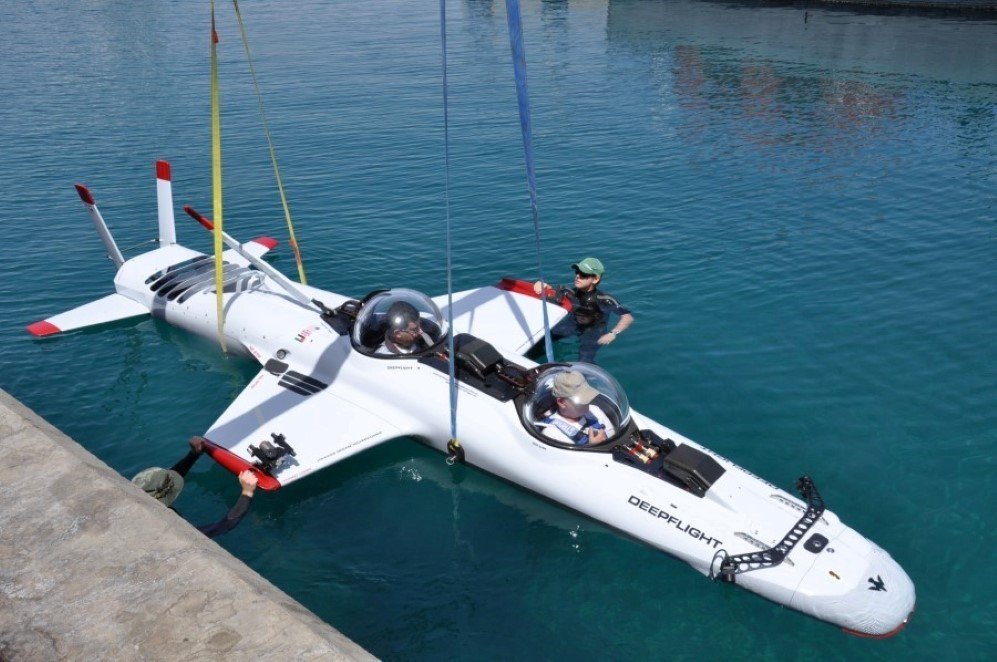 Unlike traditional submarines having control panels as complicated as a 747, The DeepFlight Super Falcon boasts intuitive controls, fly-by-wire technology, and an easy to use layout enabling its riders to dive under with minimal training. The company says, "If Apple designed a submarine cockpit, this would be the one".
The DeepFlight Super Falcon is powered by high-efficiency brushless DC drivetrain and underwater lithium-iron-phosphate battery pack, keeping its operations fast, quite, clean and environmental friendly.
For those of you who don't want to buy the DeepFlight Super Falcon but still want to enjoy its underwater joyrides? The Super Falcon is also available at $10,000 per day rental to let you have an experience that no one else ever had.
Source: DeepFlight