Chromecast Vs Chromecast Ultra. What's your pick?
Image Source: Chrome Unboxed
Streaming your favorite shows and movies on the big screen has gotten multiple folds easier with the Google Chromecast. Google has released three variants of this product, the older Chromecast Ultra, Classic Chromecast, and Chromecast with Google TV. All these streaming players look relatively the same, whether we talk in terms of designs or features. There are, however, some differences, which is why it is important to note down the key features that would make one more desirable than the other.
In this article, we will be covering all aspects of the "Chromecast vs Chromecast Ultra" debate. Everything, from the price, the design, the quality to the features and streaming quality, etc will be discussed in detail.
What is Chromecast?
Before we get into the "Chromecast vs Chromecast Ultra" debate, it is important to know what the Google Chromecast exactly is and what function it performs. The Google Chromecast is a casting device that allows you to mirror various media or even entire tabs from your desktops or smartphones to your TV. It provides people with the feeling of owning a smart TV without actually having to buy one. You attach the Chromecast device to your TV via an HDMI cable.
In order to control the media on the TV screen, you have to download the Google Home app on your smartphone or directly cast media from your desktop. Whatever device you are using to link to your Chromecast, will serve as the remote (navigation control).
Chromecast has granted access to streaming apps such as YouTube, Netflix, HULU, Spotify, and many more. Other than that, you can also mirror complete tabs of your desktop using the Google Chrome browser.
Google Chromecast also enables you to use the voice recognition system in order to control your Chromecast device without having to go through the inconvenience of tapping and clicking on multiple options. You simply connect your desktop or smartphone to Google Chromecast and begin using the voice recognition system. Google provides you with the entire set of instructions on how to use it.
The only drawback to the Google Chromecast device is that it only supports Wi-Fi networks not supporting captive portals.
What is Chromecast Ultra?
Chromecast Ultra vs. Chromecast: Chromecast Ultra is a newer version of the Google Chromecast device. The biggest upgrade in this device would be its ability to support 4K and HDR content so that you are able to enjoy clearer images and more vibrant colors of your 4K content. You will, however, need a TV that supports 4K content as well. The Google Chromecast with Google TV is a 2021 media streaming device that features up to 4K HDR, a voice remote with Google Assistant, and smart home control. In addition to this, make sure that your TV has an HDMI portal to connect to the Chromecast Ultra device.
Another valuable feature of the Chromecast Ultra is the fact that it supports both Wi-Fi and Ethernet adapter, meaning it can work on either type of internet connection.
The device itself is small and compatible, meaning that not only is it travel-friendly, but it can easily be connected to another console. Chromecast Ultra works efficiently with all sorts of other devices such as smartphones, iPhones, desktops, or PCs.
Chromecast VS Chromecast Ultra – Major Differences
Most of the setup process of both the Chromecast vs Chromecast Ultra is the same. You need a TV with an HDMI port to connect your Chromecast device. A broadband internet connection is also necessary for both scenarios. The differences in the devices arise with certain factors that we will talk about ahead. The comparison can then hopefully help you make the decision on which device is better suited for your needs.
a. Price
The first thing that comes to mind when comparing two devices is the price difference. The older Chromecast Ultra was released in 2016 at a price of £69 and is now available on sale at a lowered price of £64 and £49. Google has released its Chromecast with Google TV in 2020 making the Chromecast Ultra available at only selected retailers (Argo stocks).
The Google Chromecast, on the other hand, is available to the customers at £30 at John Lewis.
b. Design
The structure of the Chromecast vs Chromecast Ultra is almost the same, so is the external look. They both are black with a circular design. The difference lies in the finish, Chromecast is matte black whereas the Chromecast Ultra has a glossy black exterior.
The new Chromecast with Google TV has a bit of a difference in design in terms of its shape. This device is oval with three available colors; black, blue, and pink. The device is still sleek enough to fit behind your TV and that is the most important factor. It can also support a voice-recognition system like the Amazon Fire TV Stick.
c. Streaming Quality
The main difference between the Chromecast vs Chromecast ultra comes in their streaming quality. Chromecast Ultra has the tendency to stream 4K Ultra HD while the older, Google Chromecast can only stream 1080p media. If you are looking to make a purchase of a Google Chromecast device, and your priority is a good quality streaming of media, it would be better if you invest a little extra and get the 4K compatible one.
The latest version of the Google Chromecast, Chromecast with Google TV, also supports 4K content. Not just this, the device also has voice recognition. Hence for someone looking for an upgrade of their TV, it would be better if they would opt for one of the newer versions of the Google Chromecast.
d. Apps
Both the Google Chromecast vs Chromecast Ultra are the same in the respect that they both enable the users to cast from similar streaming apps. These streaming apps include YouTube, YouTube TV, Disney+, Amazon Prime Video, and BBC iPlayer. These apps can be cast using any of your devices, whether Android, iPhone, iPad, or even a MacBook.
The Chromecast with Google TV comes with an update in this feature. As the name suggests, "Google TV" lets you directly stream from these various streaming sources directly instead of having to cast them.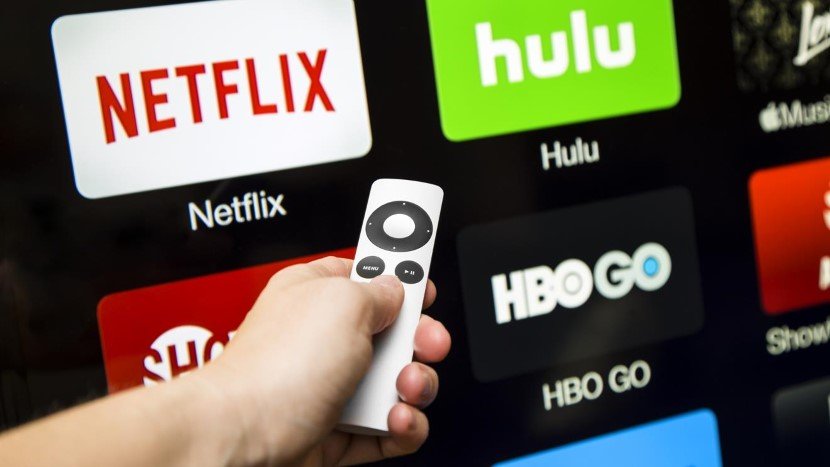 e. Power
Google has declared that there is no competition between Google Chromecast vs Chromecast Ultra when it comes to power. Chromecast Ultra is the superior one in this regard, where the competition was between ultra-fast load times and fast load times.
f. Ethernet Cable
Chromecast Ultra comes with an ethernet adapter. This means that you can directly attach your device to a modem or a router for maximum streaming capability with the strongest and fastest connection. A Wi-Fi connection allows a stable streaming but a wired connection is more reliable and gives the maximum result output. For this reason, there is still no confirmation whether you get 4K media content from Netflix or whether it drops it down to 1080p over a Wi-Fi connection.
g. Google Stadia
Only the Google Chromecast Ultra supports Google Stadia. In case you wish to game on Google Stadia, make sure to buy the Google Stadia controller which costs $69. You can also buy your Chromecast and the controller at a bundle price of $99.9.  Which would save you a total of $38.01.
However, to play Google Stadia you need to make sure that you have an internet connection of a minimum speed of 10Mbps. It would also be more convenient for you to use an ethernet cable with your Chromecast Ultra rather than a Wi-Fi connection to ensure optimal speed.
Why should you buy the Google Chromecast Device?
The classic Google Chromecast comes with an easy setup with a wide range of features similar to the newer versions. The device can cast media content of up to 1080p and supports 802.11ac Wi-Fi at both 2.4GHz and 5GHz.
You connect the device to your TV using an HDMI cable, the port of which is present behind your TV set. The Chromecast device is small and sleek making it easier to slip it behind your TV. Aside from this, the Chromecast device comes with an adapter cable that you can directly attach to your TVs. It can especially come in handy if you have a relatively older TV set as well.
The drawback of the Chromecast 3rd Gen device is that it does not stream video content above 1080p. If you have a 4K TV, the video content might not be as clear with this Chromecast device. However, the 3rd Gen Chromecast device is relatively cheaper than the Chromecast Ultra and the Chromecast with Google TV.
In conclusion, if you are on a limited budget, the 3rd gen Chromecast would be the best pick for you and the casting results will most definitely be good enough. It would also prove to be a smart pick if you prefer your Chromecast not to take up an extra power outlet. Because the Chromecast 3rd gen is not as powerful as its newer versions, it can easily work with a TV port as an outlet.
However, it is important to mention that even though the Chromecast 3rd gen is cheaper than the newer versions, the price difference does not justify the specifications. The classic Chromecast is much less powerful with very few features. On the other hand, the Chromecast Ultra and Chromecast with Google TV come with a number of handy specifications.
Why should you buy the Google Chromecast Ultra Device?
Chromecast Ultra vs. Chromecast: Chromecast Ultra is a nifty device, especially for its price. It promises high-quality streaming at a fast pace and on a decent budget. The Chromecast Ultra supports 4k of video quality. It also comes with a 2×1 MISO (Multi Input Single Output) antenna ensuring maximum connectivity speed and keeping the latency to a minimum. Since the device streams 4k of media content, a high connection speed is integral. This is why the Chromecast Ultra comes with a port for an Ethernet cable to directly attach your internet cable.
In the light of all these factors, Chromecast Ultra is clearly a superior and a better choice than the Google Chromecast 3rd gen. However, the latest Chromecast with Google TV has proven to be an even more viable option than Chromecast Ultra. The device comes with built-in apps, Google Assistant, and a remote control. All of these features are not available in the Chromecast Ultra version. Owing to all these added features, Google Chromecast TV has not only become very affordable but has also wiped Chromecast Ultra from shelves.
However, Chromecast Ultra is the only version of the Google Chromecast that supports Google Stadia. So, if you are a gaming enthusiast or if you plan on using Google Stadia in the future, Chromecast Ultra is the best possible pick for you. Chromecast with Google TV will support Google Stadia but not until the near future. Till then, the Google Chromecast Ultra has got you covered.
Lastly, it is important to mention that Chromecast Ultra will not gain access to Google TV, but there are other alternatives you can use as streaming sources.