Learn how to Connect your Chromecast to your PC or Laptop, with these easy steps!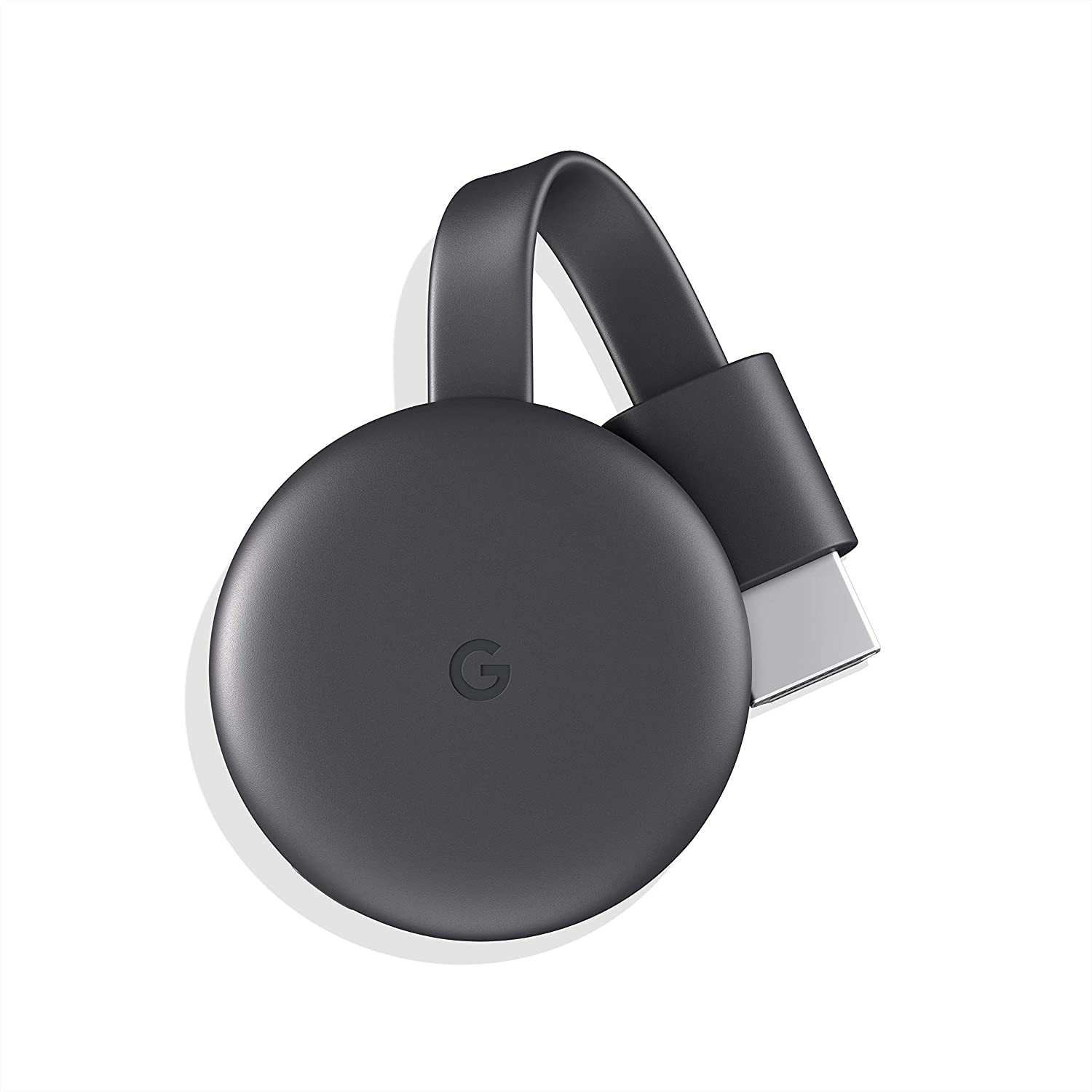 Image Source: Amazon
This article is going to discuss how to use Google Chromecast from laptop and other devices to project media on TV.
What is Google Chromecast?
Google Chromecast is a handy tech gadget developed by Google. It lets you stream video media seamlessly from the connected device to a TV or monitor via an HDMI cable and the power cable into a USB port. The Google Chromecast device provides features similar to that of a smart TV at a much more reasonable price by granting easy access to some of the most popular streaming services such as YouTube, Netflix, etc. Not just this, the device is also portable, which means you can easily take it with you and use it with television sets in hotel rooms or any place you are visiting.
While doing your research, you will come across a few versions of the Chromecast. All the devices almost work the same. Just connect it to any TV and watch whatever you are on your phone, tablet, or computer on the big screen. This means you can use Chromecast from laptop, PC, or any smartphone. All you have to do is download the Google Home app to activate your Chromecast device.
How does a Google Chromecast Device Work?
In order to start using a Google Chromecast device, firstly, you have to make sure that your Chromecast device and your device from which you have to stream (laptop, mobile device, tablet, etc) are connected to the same Wi-Fi. This is important because the Chromecast device receives data through the Wi-Fi network, allowing you to seamlessly Chromecast from laptop to your TV. The system works more efficiently if both of your devices are connected to either the 2.4GHz or 5GHz band of the Wi-Fi network.
If you are watching some video on your phone and want to share it with the rest of the family, you can simply connect your Google Chromecast device with your Google Home app on your phone. This will play the video on your TV for everyone to enjoy. The Chromecast device itself will be connected to your TV using an HDMI cable.
How to Set Up the Google Chromecast Device?
You can set up your Google Chromecast device in three simple steps:
Connect your Chromecast device with your TV using an HDMI cable.
Download the Google Home App using the Chromecast Setup Page. There is a version present for both Android and iOS users.
A set of instructions will appear on your television or on your device that will let you know how to start using your Chromecast device.
There is no separate set of steps to connect your Chromecast device to your PC. Your Google Home app will guide you according to your device on the activation process.
How to Set Up the Google Chromecast from Laptop?
In case you are using a laptop, it is a convenient method to be working through browsers and extensions. Since the Chromecast device is manufactured by Google, it would be easier to set it up from Google Chrome. Especially because chrome scans and allows you to connect to a nearby compatible device. But if you are using Mozilla Firefox there are some extensions you can use to connect your Chromecast device.
Regardless, here is how you can set up the Google Chromecast device using either browser to mimic your laptop screen:
a. For Google Chrome
If you are viewing your video on Google Chrome, you simply have to go to the menu bar present in the top-right corner (three vertical dots) of your browser window. From the drop-down menu, click on Cast.
The first time you click on that option, it will open a Cast tab dialog box with the Enable casting to cloud-based services like Google Hangouts option. Make sure that option is checked.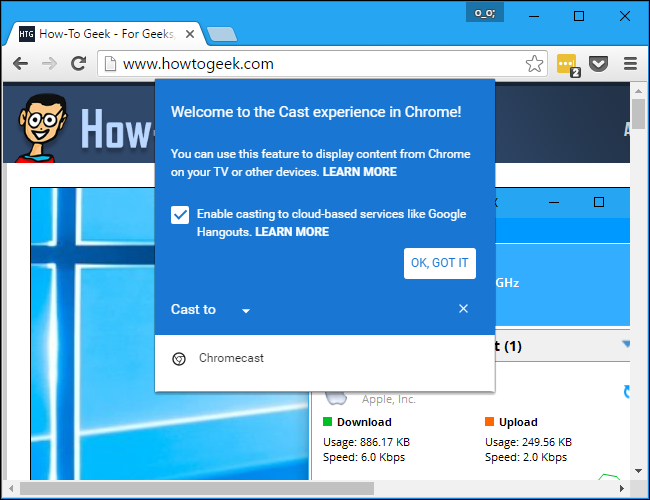 This option enables you to share your screen directly with a nearby device such as a projector, TV, or even Google Hangout.
If you have multiple places connected to your Cast option, the dialog box will show you the drop-down menu with the option of Cast to.
You can select where you want to cast your browser tab.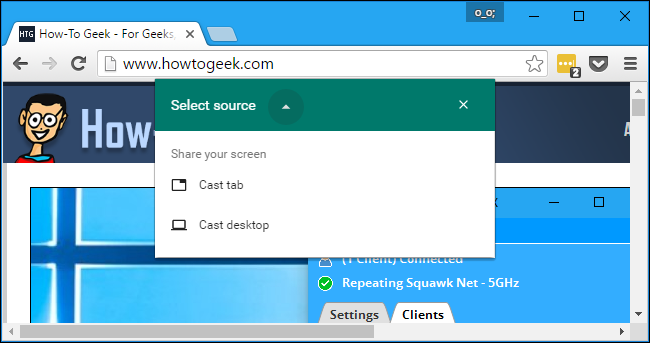 b. For Mozilla Firefox:
If your go-to browser is Mozilla Firefox, you can download extensions to help you cast media.
How to Cast a Browser Tab?
Select the tab you want to cast on your Chromecast device. Select the Cast tab option and make sure you click on the device you want to cast the tab on.
If no source is selected, Chromecast will start casting the tab from your laptop on its own. However, this will only happen if your Chromecast from laptop is connected to the internet and is online. You would also have to make sure that the device is connected to the TV and that the TV is switched on.
If you have to stop casting the tab, simply go to the tab you are casting and right-click on it. The Cast dialog box will open up giving you the options to manage the volume or to close the casting. To hide the dialog box simply click on the 'x' present on the top-right corner of it.
How to Cast a Supported Website?
Some websites offer special casting options such as YouTube and Netflix. These websites have a special Cast option on their videos and audio. There is a small icon present on the videos to help you cast it. You can either use the icon or go to the usual process of casting that is mentioned above.
If you are wondering what difference does it make to Chromecast from laptop the website or the browser tab itself, it is in the seamlessness of the casting. If you are casting a video directly from the browser, it will function much more smoothly than if you cast the entire browser tab.
Is there a Google Cast Extension?
There definitely exists a Google Cast extension but there is not much that it does. The only thing the extension provides is an icon button on the URL bar. So instead of going to the menu bar to click on the Cast option, the user can simply click on the extension icon and proceed with the casting process.
How to Use Chromecast on your PC or Laptop?
As mentioned earlier, most websites have their own casting options present on their videos and audio. If that is not the case, you can always download the Google Chrome extension for it. There are a few ways you can cast your media using your Google Chromecast device with your PC or laptop. Here is one way you can:
Open your Google Chrome browser.
Download the Google Chrome extension from the Google webstore.
Once you have done that, simply click on the cast icon present on the top-right corner next to the address bar.
From the drop-down menu, select your Google Chromecast device.
As soon as you select your device, the tab will appear on your TV screen.
If you have to cast another tab, simply click on it and then click the Google Chrome extension again. From the drop-down menu, select Cast this tab and then Stop casting.
You can also cast a downloaded video from your PC. All you have to do is drag it to a Google Chrome tab and click on full screen. Once that is done, just click on the casting icon again.
The Google Chromecast Device's Problems and Solutions
There are a few issues you can run into with your Google Chromecast device. The good thing is that these problems have easy fixes. Some of the problems you might face and their respective solutions are listed below:
a. Chromecast not Showing Up
One of the most common issues users face is that of their Google Chromecast device not showing up on the Google Home app. The fix to this issue would be restarting your Google Chromecast device. You can check your wired connections and try unplugging and plugging it in again. Let it reconnect to the network as well, and make sure the Chromecast device and the casting screen are both connected to the same WiFi network.
If nothing else works, you can try reinstalling the device and pressing the restart button on it.
b. Lag in the Casting
Sometimes there is a considerable lag between Chromecast from laptop your PC and the Chromecast casting. First and foremost, you need to make sure that both your devices are connected to the same internet connection. As mentioned earlier, some routers give off different bands. Try connecting your PC and the Chromecast device to the same network connection to rule out that possibility.
Another thing you try doing is setting the priority of the Chromecast device to the maximum on your router. Lagging could also be an indication of the fact that your PC is low on storage space. You can delete some data and try reconnecting your Google Chromecast device again as well to try to rid of this issue.
c. Only Half Portion of the Screen is Visible
To fix this issue, check if you have selected Cast desktop and not Cast browser. If you have checked the right option, you can just zoom in on the screen. This might bring the screen to the center and be properly cast.
d. Audio not Connecting
Another issue you can experience while connecting Google Chromecast from laptop could be that audio isn't connecting even if the visual media is casting. This could be because you have muted your computer sounds. In the case of direct streaming from the website, try checking if you have accidentally muted the video. Another thing you try doing is ensuring your speakers are activated. You can tap on 'cast screen' and select the speakers. If both volumes are enabled, you can try filling in the Google Troubleshooting Form.
So that's all about connecting Google Chromecast from laptop and other devices.
Hope we answered all your queries! If you have any other question do let us know in the comments below.