China's Futuristic Library Has The Sleekest Interior Along With 1.2 Million Books!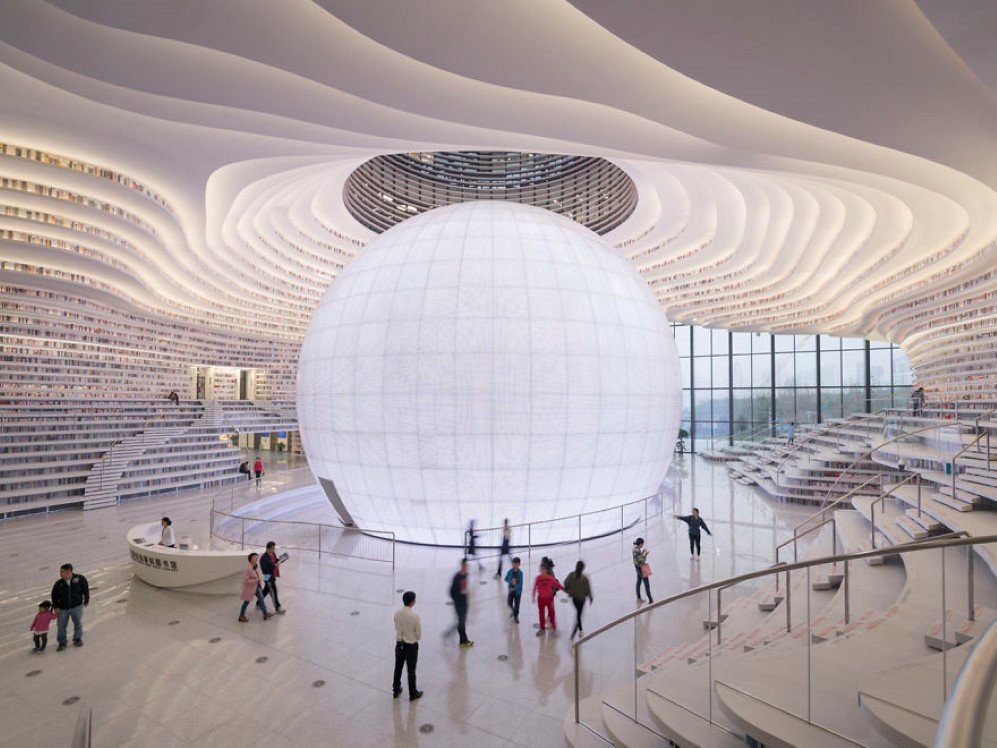 Even though most of us love books but there is no harm in admitting that libraries aren't really the most preferable places to read and that is mainly because of how boring their overall infrastructure is. However, this library at Binhai Cultural District In Tianjin defies all perceptions linked with a conventional library.
The highly futuristic looking and huge library is designed by Dutch design firm MVRDV, along with the collaboration of Tianjin Urban Planning and Design Institute (TUPDI). It has been named as "The Eye of Binhai" because when people glance at the interior of the building from above, the spherical auditorium in the center gives a perception of a giant eye staring back at the spectators. The library is stacked up five floors high and covers a vast area of 34,000 square metres. And naturally, such a huge space can hold up a million of books in it but if we were to be exact with the figure then there is room for as many as 1.2 million books in this ultra-modern library.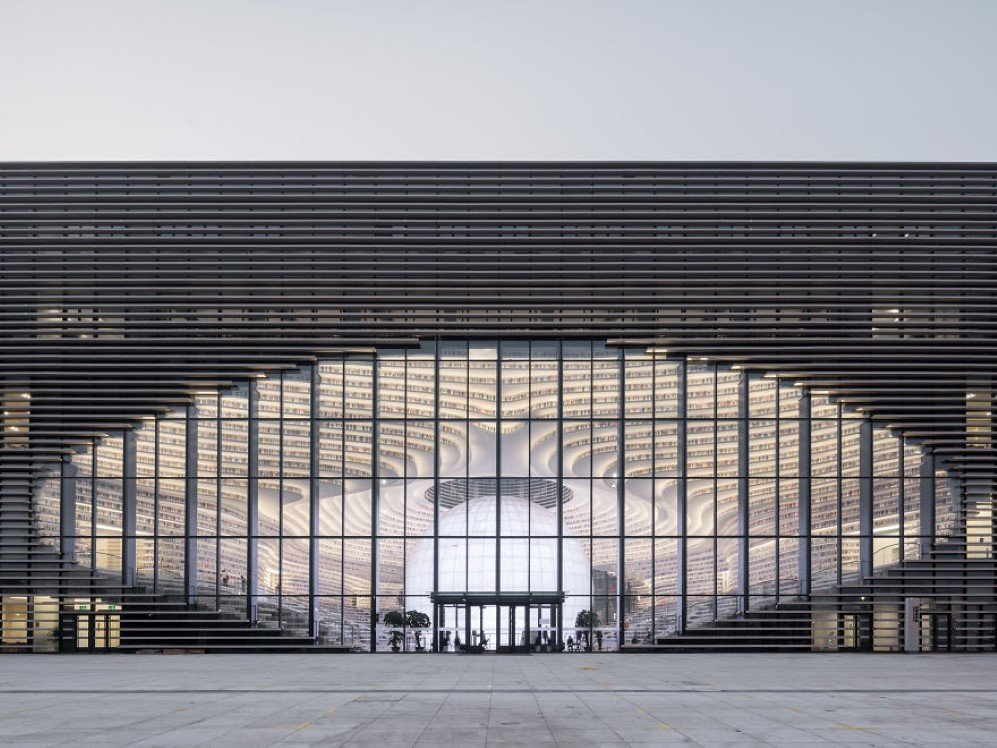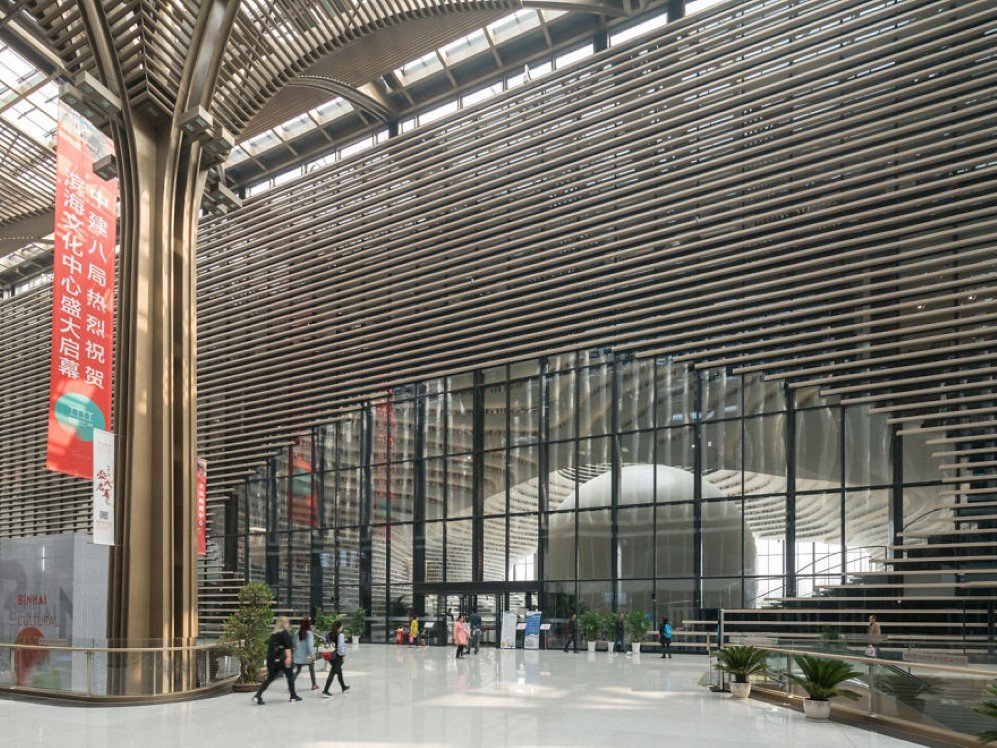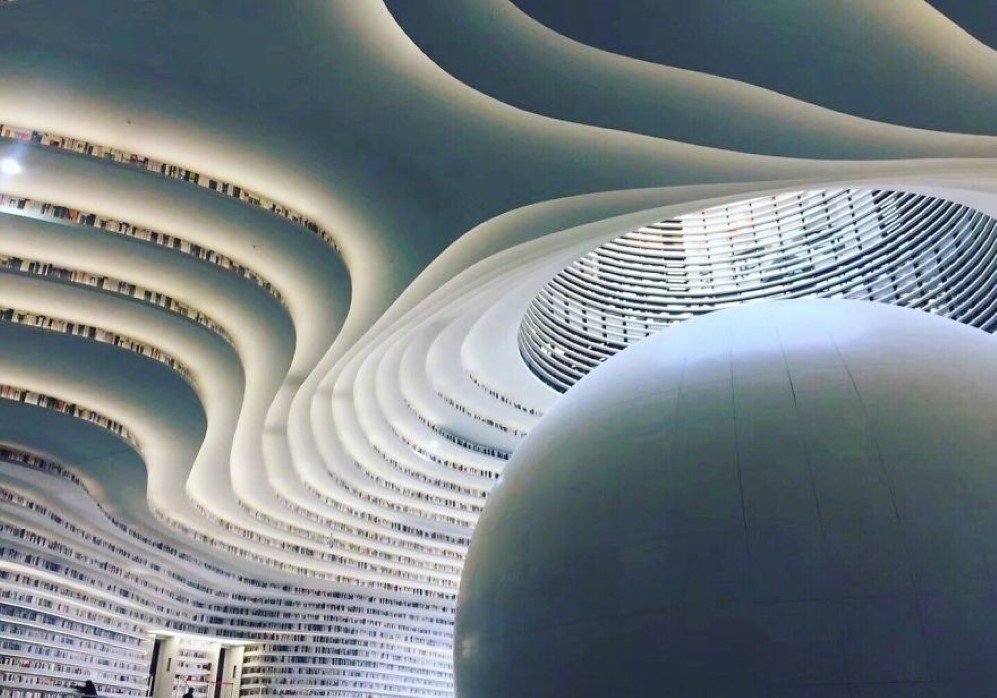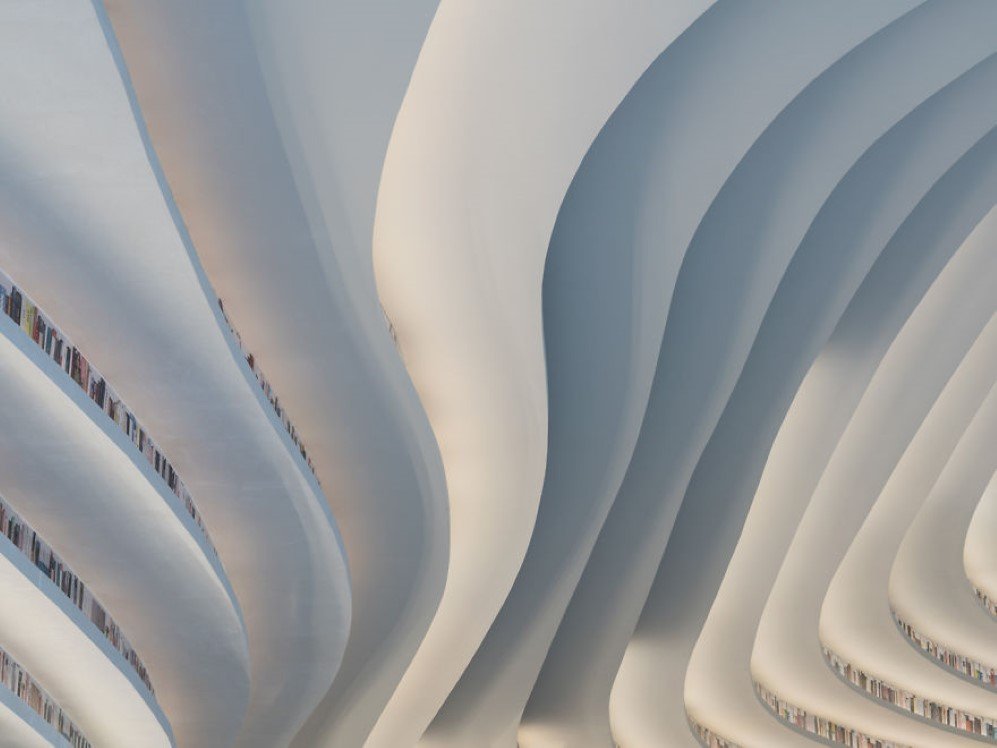 The walls of the library hall have been painted with bookshelves with books on it from ceiling to the floor, giving a true perception of the potential of the library to hold so many books in it. However, the real books have been placed in several other rooms. The library also includes a reading area, lounge areas, computer and audio rooms as well as meeting spaces in it.
So, wander away in "The Eye Of Binhai" if you wish to lose yourself in the world of history, literature and much more.
Recommended for you (article continues below)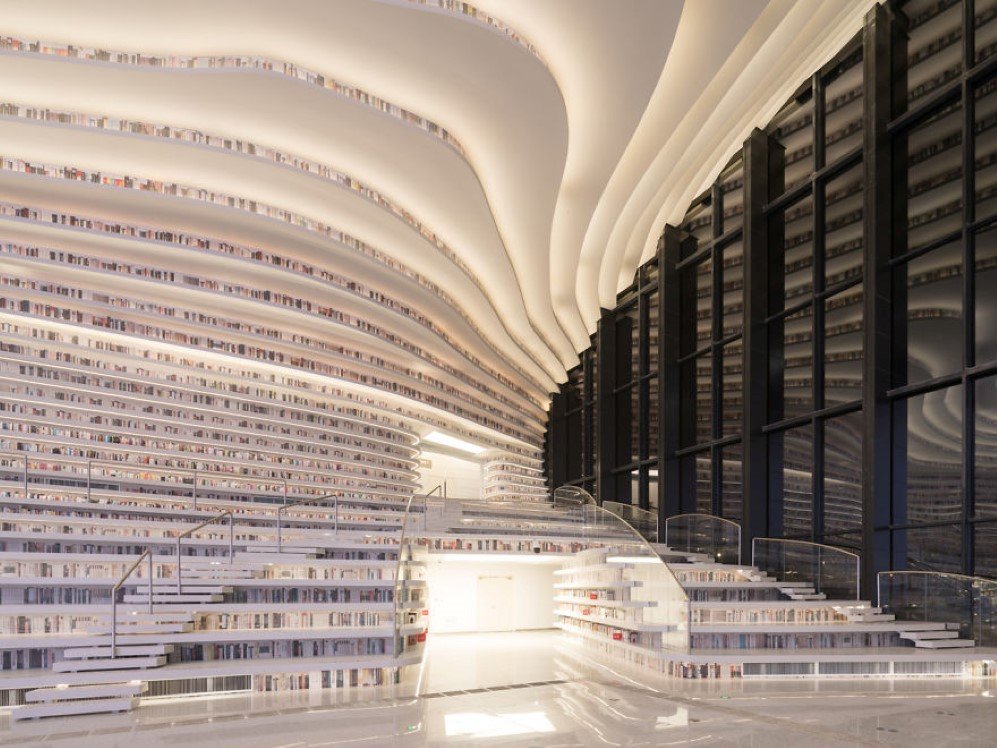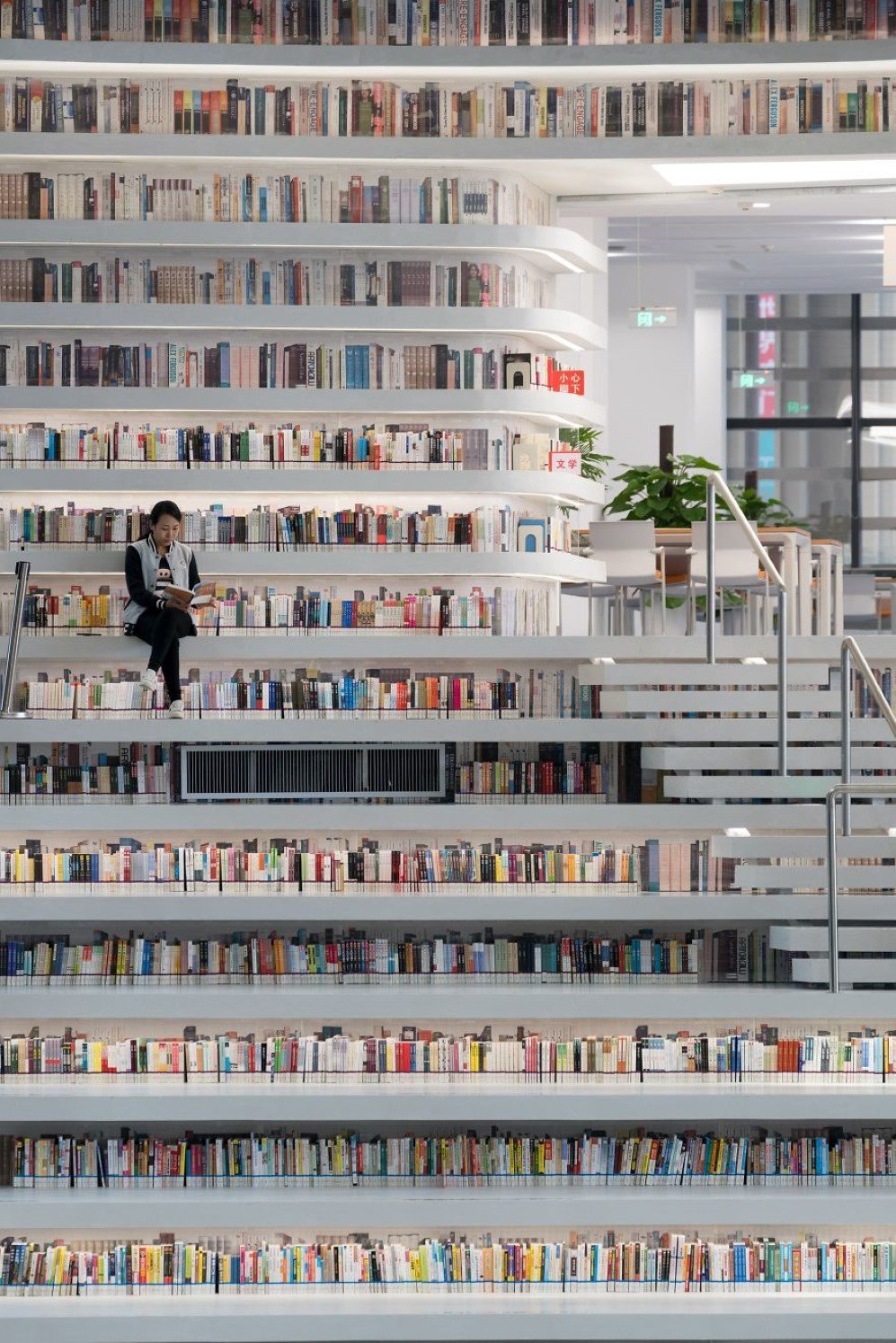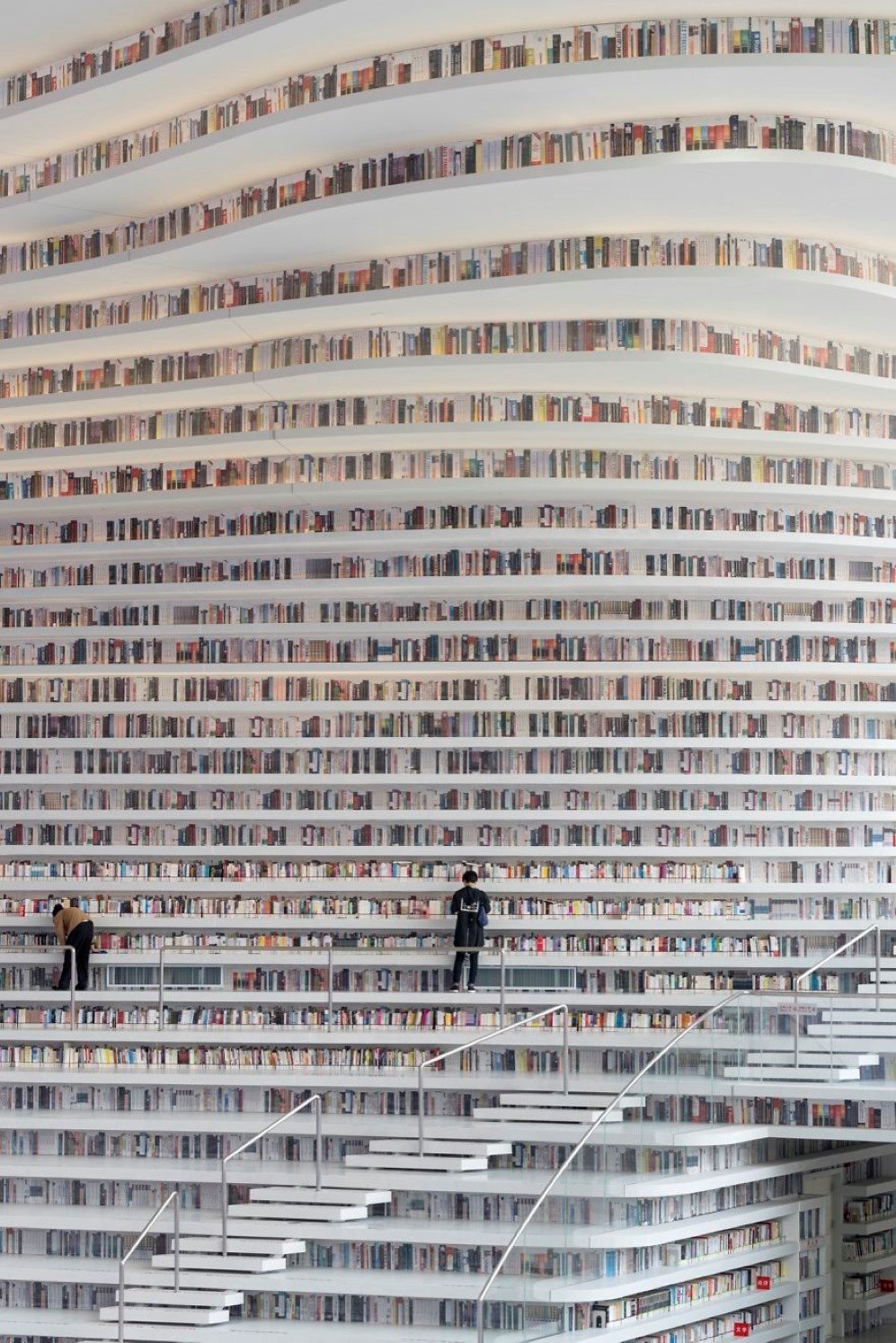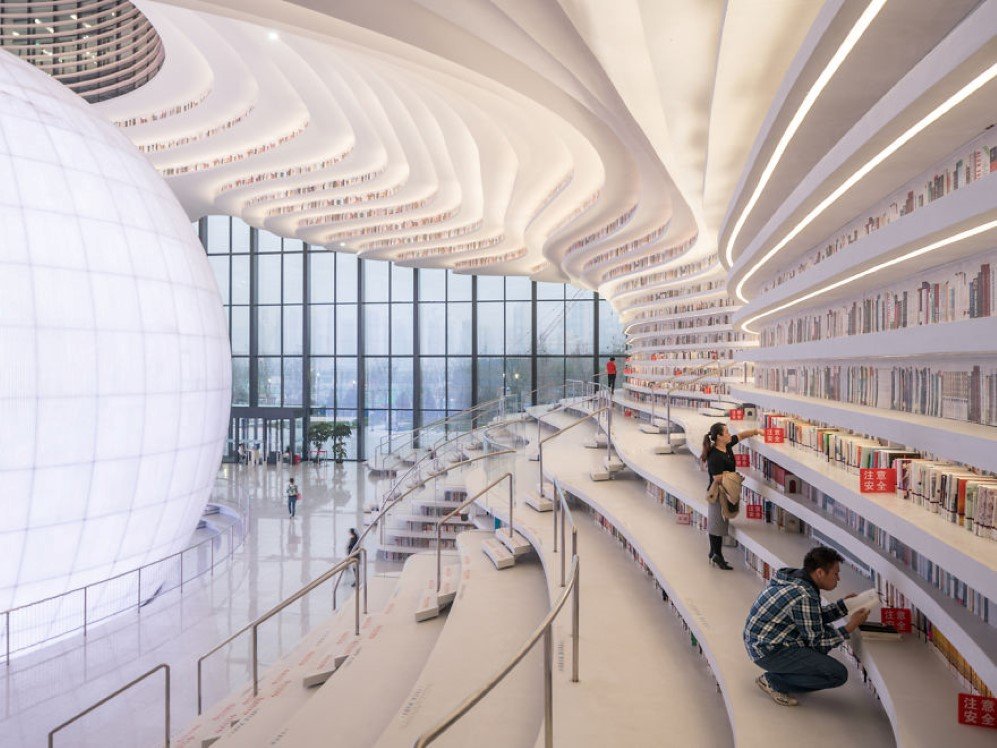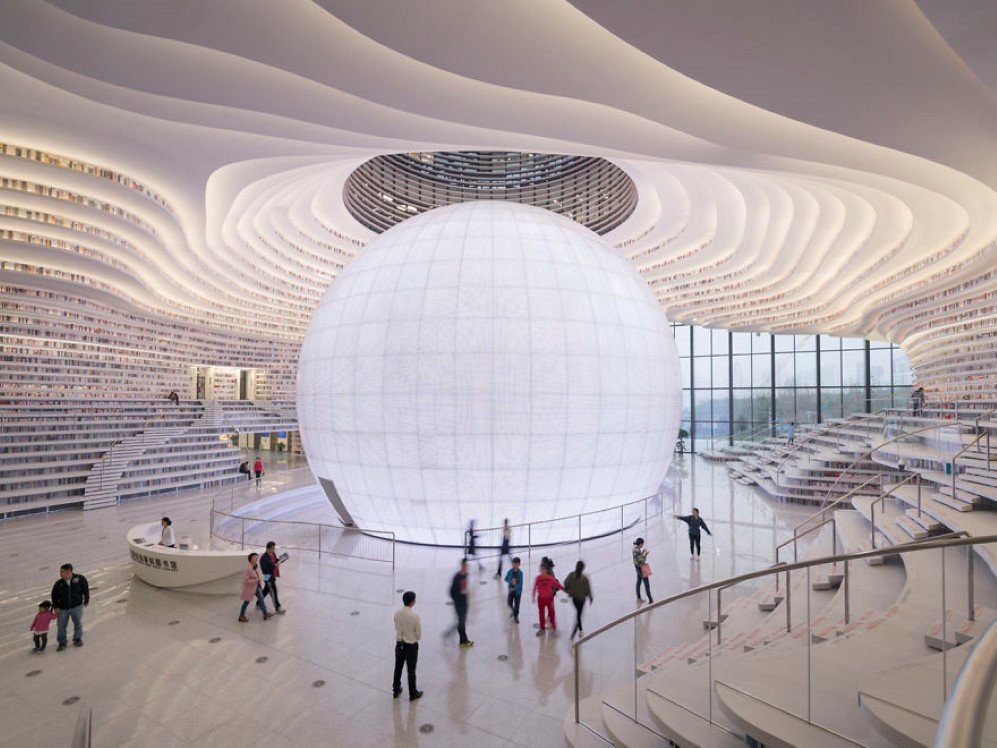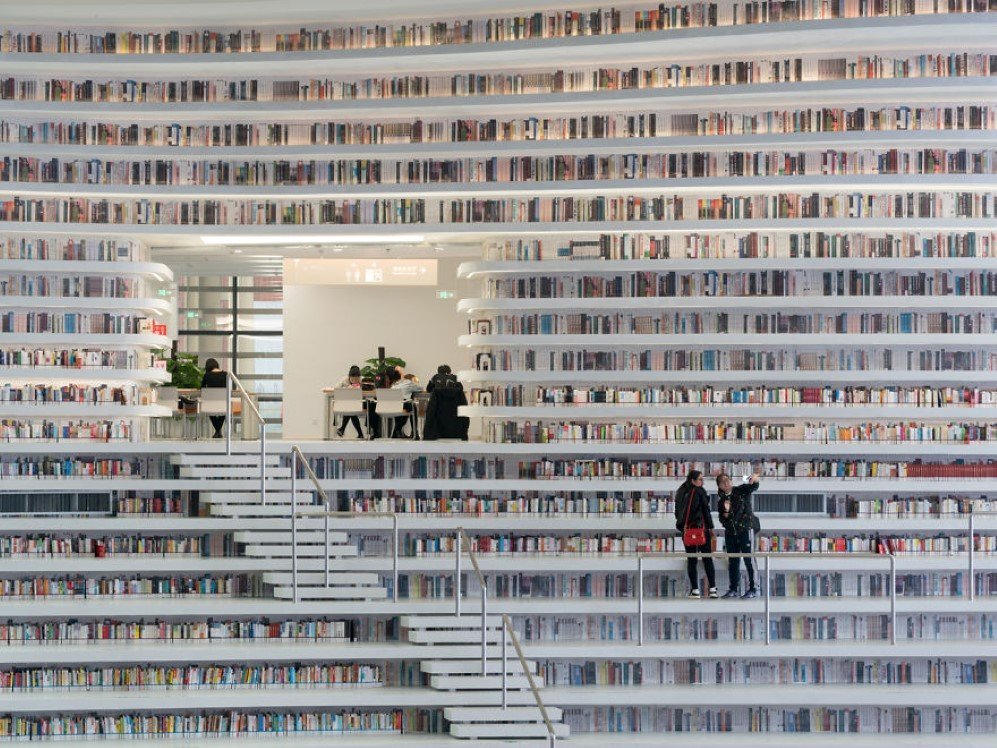 Image: © MVRDV
References: MVRDV, New Atlas