This Bullet-Shaped Aircraft Could Make Air Travel More Efficient and Inexpensive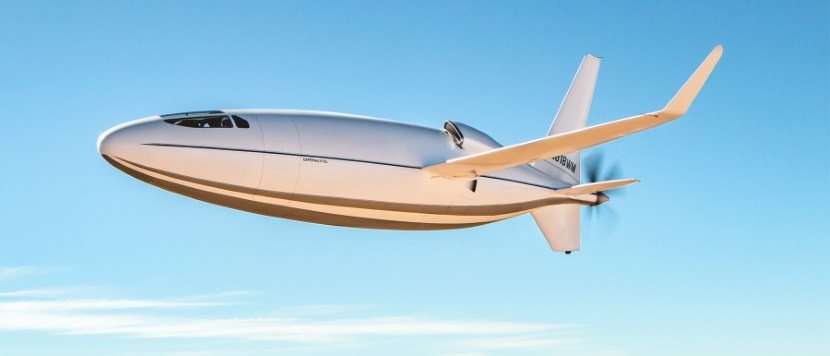 Image Credits: Otto Aviation.
In today's world, everyone is seeking more convenient, efficient and inexpensive means of air travel. Otto Aviation's Celera 500L, announced back in August 2020, is thought to revolutionize air travel as we know it. According to a press release, it is said to be the "most environment friendly airplane in its class and presents a major leap forward in the effort to develop a zero-emission air transportation system". It first made an unofficial appearance at the Southern California Logistics Airport in 2017. In June 2019, the plane was seen starting to conduct taxi tests with NASA's pilot, Scott Howe. People noticed its U.S civil registration code, N818WM, on its tail. The plane has successfully undergone 31 test flights so far.
Notable Features Of The Aircraft
The Celera is "a combination of an extremely efficient aerodynamic body and very efficient propulsion system," says Bill Otto, Jr., the Chief Financial Officer of Otto Aviation. According to him, the goal is to be able to "fly between any city pair in the U.S., while remaining cost-comparable and time-comparable to commercial airlines."
The Celera 500L measures 37 feet long with a wingspan of 52 feet and winglets at their tips. It can slice through the air at a speed of 460 to 510 miles per hour (or 740 to 820 kilometers per hour), at an altitude of up to 65,000 feet.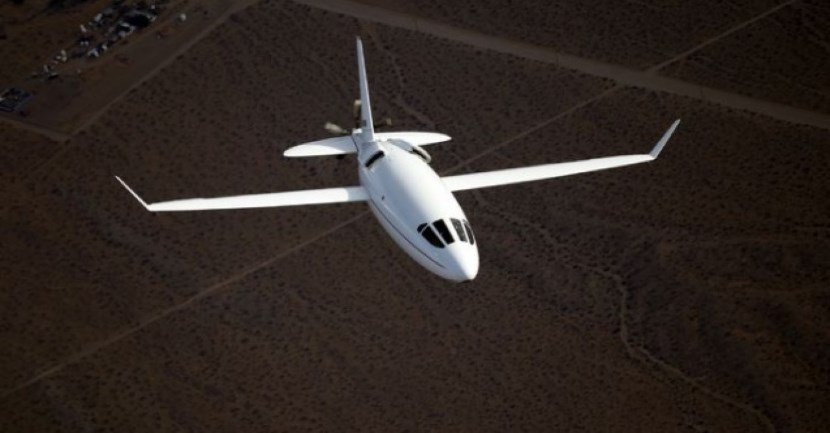 It is powered by a Raikhlin Aircraft Engine Developments all-aluminium RED A03 piston engine with a liquid-cooled V12 twin six-cylinder bank. David Bogue, the Chief Technology Officer at Otto Aviation, said, "We evaluated several engine options for the Celera 500L. The RED engine outperformed each one with exceptional efficiency through higher altitudes. We're delighted to partner with RED on this aircraft using their certified engine."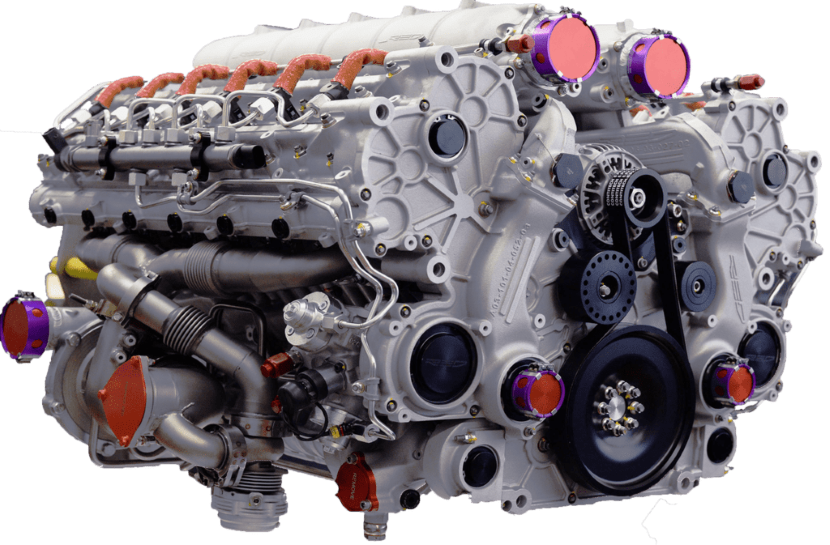 This airplane is incredibly fuel-efficient, being able to fly for 18 to 25 miles on a single gallon, where other comparable aircrafts can only fly for 2 to 4 miles per gallon. This brings hourly ticket costs down from the average $2100 to $328 and a range of 4500 nautical miles in comparison to 2100 miles on a similar aircraft. William Crossley, the head of Purdue University's School of Aeronautics and Astronautics, says that the Celera certainly isn't the first smaller airplane aiming to be cheap enough to be used frequently. "General aviation has tried to do this for a long time—tried to make an aircraft at a price point that makes it something that could be everyday transportation," he says.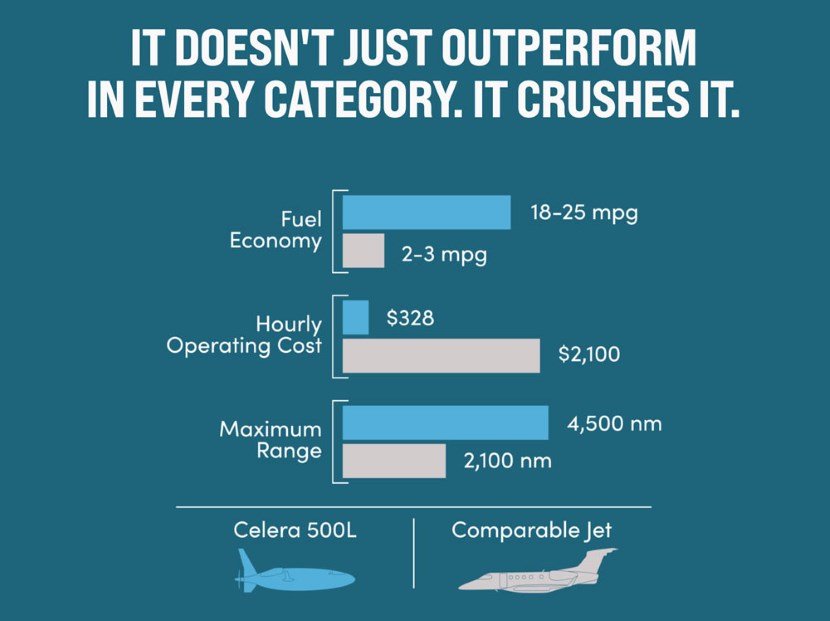 The company also claims that the Celera's carbon emissions will be around 80% lower than any comparable aircraft, and 40% lower than commercial aircraft. This means the aircraft has already surpassed the Federal Aviation Administration (FAA) and International Civil Aviation Organization (ICAO) target emissions standards, which state that aircrafts developed after 2031 must reduce their emissions by 30 percent. "Unquestionably, aviation needs to become more green over time if we are to become good citizens," Ella Atkins says.
What Makes the Celera 500L Ideal For Air Travel?
The Celera 500L's engine is one of the things that sets it apart from ordinary aircraft. It has a multi-stage turbocharger and can run on Jet A1 fuel and kerosene, or biodiesel. "The Celera 500L's aerodynamic airframe requires significantly less horsepower to achieve take-off and cruise speeds, allowing for a more fuel-efficient power plant [the A03] to be utilized," Otto's website says.
But most importantly, its exceptional performance has been achieved due to its aerodynamic laminar flow shape, allowing 59% lesser drag than other aircraft with a similar size. "Broadly speaking, laminar flow occurs when the air follows very smooth layers, and doesn't tend to mix across layers," says David Bogue. He compares that phenomenon with what you might see happening in a river when the water hits a piling, which is a pole that supports a bridge. He adds, "Laminar flow is where the water goes smoothly across the piling."
The plane's bullet shape and long wings located at the back help to maintain the laminar flow. The wings may be the most important component in letting the plane fly, but they also disrupt the smooth flow of air. "It's like a sledgehammer to the flow," says Bogue. Similarly, its propellers have also been built at the back instead of the front or sides like ordinary planes; they go against the flow over the fuselage.
Maintaining laminar flow is definitely not a piece of cake, as William Crossley explains, "Sometimes, it's harder to manufacture. You need to keep the surface of the aircraft pretty pristine—you need to be careful that you don't dent the skin."
Even a bunch of bugs squashed onto the plane could mess things up, hypothetically. "It's more sensitive if you design the aircraft for laminar flow," he reflects.
The long wings are also worth noting, as they contribute greatly to the plane's efficiency. Several planes in the past have also been equipped with especially long wings, including Stratolaunch, which is the largest plane in the world with a wingspan of 385 feet. Its company, Stratolaunch Systems, was established by late co-founder of Microsoft, Paul Allen, in 2011.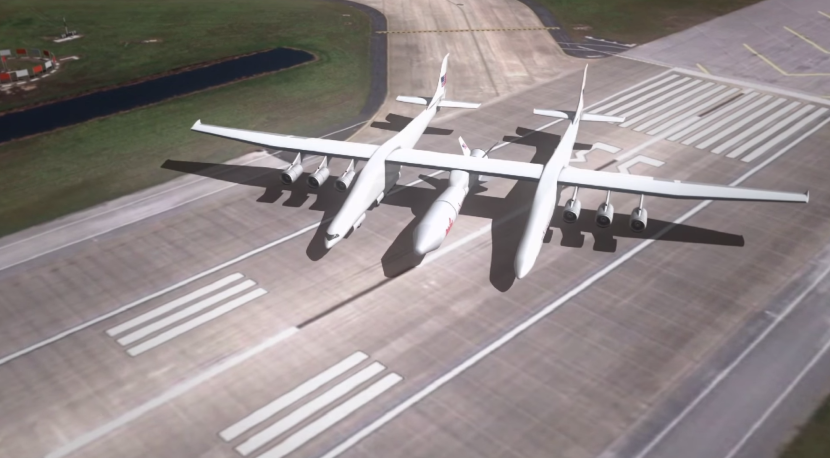 "The glider community has known for many, many years—all the way back to the 1930s maybe—that long, slender wings were more efficient than short, stubby wings," observes Ella Atkins, a professor of aerospace engineering at the University of Michigan.
Future Plans for the Development of the Celera 500L For More Efficient Air Travel
The Celera 500L is merely a prototype for now, but the production plane is expected to have six first-class customization seats, as well as windows. "The windows will not have an impact on laminar flow, as they are mounted flush and have the same contours as the exterior shape of the fuselage," Otto assured in a statement with CNN.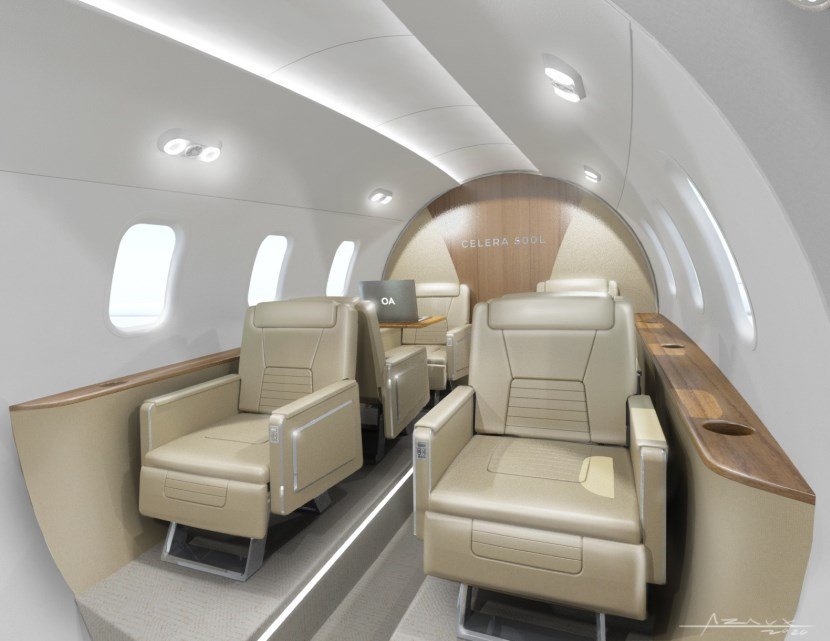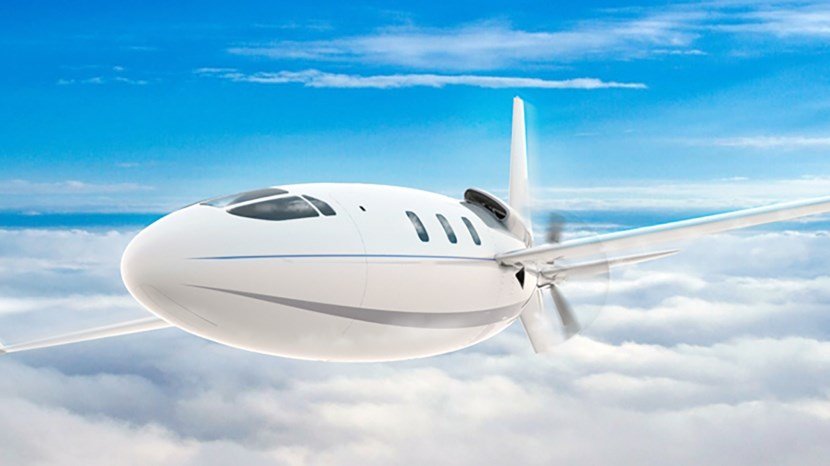 Thanks to its shape, the plane has a much more spacious main cabin than its peers, standing 6'2 high, as well as small turboprops. This also makes the aircraft much more comfortable and congenial for passengers.

The 45000-nautical-mile range of the aircraft, exclusive of the typical takeoff run of 3300 feet, makes it extremely versatile, allowing it to fly between pretty much any airport in the United States without the need to stop to refuel. "The Celera 500L can utilize over 5,000 regional and municipal airports across the United States. A 4,500-mile range and 3,300 balanced field takeoff distance allows the Celera 500L to service virtually any U.S. city pair, and many international city pairs without refueling," the website says.
"Innovation at its core is solving a problem without conventional bias. Our goal was to create a private aircraft that would allow for direct flights between any city pair in the U.S. at speeds and cost comparable to commercial air travel," William Otto Sr., the Chairman and Chief Scientist of Otto Aviation, said in a statement.
The United States Patent and Trademarks Office (USPTO) has also granted Otto seven patents, advocating for its credibility and efficiency. One of those patents also says that the exhaust setup of the plane is also supposed to include a novel heat exchanger which would incorporate heated cooling air with exhaust gases, giving the plane additional propulsion.
In addition, the aerodynamic shape of the Celera 500L allows for safer handling and maneuver, even if the engine fails in the worst-case scenario.
The Capabilities of the Celera 500L in the Aviation Industry
Despite being developed for civilian and commercial uses, the operations that can be carried out by this extraordinary plane are not limited to air travel, and Otto's website highlights this fact. "We believe the Celera 500L is the biggest thing to happen to both the aviation and travel industries in 50 years," William Otto Sr. said in a statement. "Beyond using our aircraft for passenger travel, it can also be used for cargo operations and military applications. Since the results from our prototype test flights have been so promising, we're ready to bring the Celera 500L to market."
The extensive range and fuel efficiency of the Celera could support military missions such as Intelligence, Surveillance, and Reconnaissance (ISR) missions. If equipped with sensor suites, it would be capable of scouring through vast areas of land for very long periods of time to relay information.
Its astounding speed would also allow it to act as a drone. It could rapidly reposition itself or progress to its target area as well. "The Celera 500L has significant potential as a drone because its combination of range, speed, service ceiling and cost are unattainable by existing unmanned aerial vehicle," the website states. This capacious aircraft is also ideal for transporting personnel and cargo.
What the Future Holds for the Celera 500L
In the first quarter of 2019, Otto Aviation hit an "aerodynamic efficiency proven" milestone, according to their website. Henceforth, they have a few plans for their revolutionary aircraft as mentioned on their website. In their B Round in 2021-2022, they will begin to seek investments, create initial order book, and locate a site for its new manufacturing facility. In their C Round from 2023-2025, they are aiming towards achieving FAA certification, building the manufacturing site, and then delivering the production planes to customers. They also plan on doubling the cabin volume to be able to accommodate more passengers and cargo.
The company is also envisioning further developments based on the Celera 500L's design. The proposed Celera 1000L includes a possible variant using either hybrid or fully electric propulsion, shooting for even greater efficiency and fuel economy than the current 500L aircraft.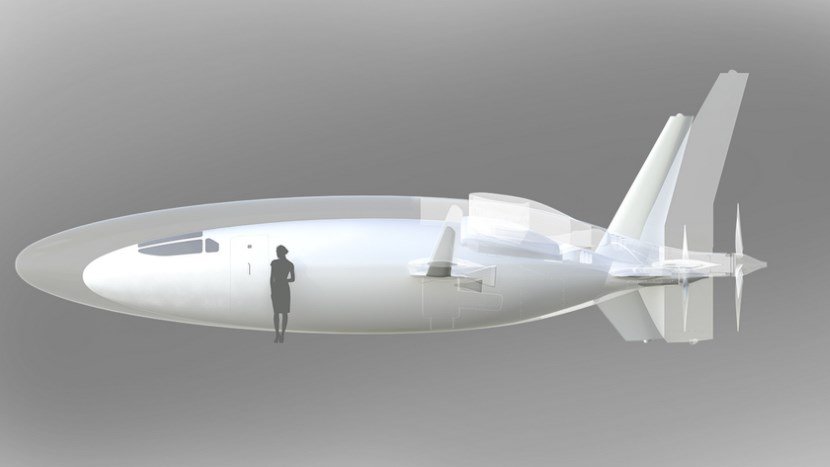 Considering the Celera's low ticket price, comfortable seating, fuel efficiency, and long range, Otto Aviation is aiming towards making air taxis a reality with their aircraft. "In many cases, individuals and families will be able to charter the Celera 500L at prices comparable to commercial airfares, but with the added convenience of private aviation. We believe when the price of private air travel is competitive with commercial air travel, an enormous market opportunity will result," says William Otto.
However, Otto Aviation isn't alone in pursuing this goal. Airbus is one of the companies introducing air taxis. Before the outbreak of the pandemic, Paris announced that it was working with Airbus to introduce flying taxis to the city in time for the 2024 Olympics.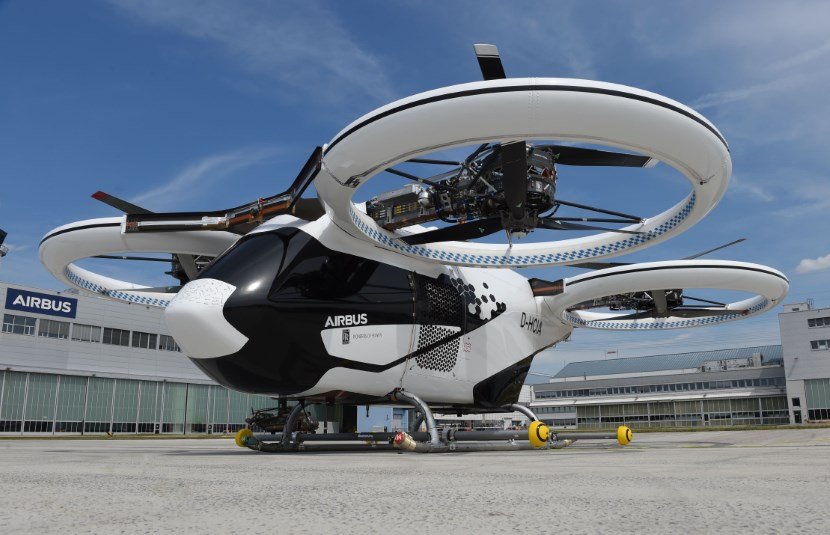 Transcend Air is also working on a similar aircraft which could allow city-to-city trips in planes accommodating six passengers at a reasonable price. It also plans to launch its aircraft in 2024.
In January earlier this year, Uber and Hyundai revealed they are working on a four-seater electric flying vehicle. Its prototype was scheduled to be ready in 2023. Airbus also revealed the development of a similar vehicle.
For now, there's a lot to expect from the Celera 500L. Although, the pandemic interfered with the progress of development, Otto Aviation remains hopeful. "Of course, we didn't anticipate Covid-19 but there are enhanced market opportunities in being able to afford to fly with only those you choose to. Being able to avoid crowded airports and lines is another big benefit," William Otto says. According to him, flying privately is a much better choice than flying with tens, or even hundreds, of others. Being able to avoid the risk of infection in under the same price as a commercial flight while keeping environmental impact to the minimum is exactly what the people needed, and Otto Aviation has served.