Canadian firm designs a magnificent retirement home by the sea
A sloppy site is definitely not the best place for building a home but Canadian design firm, McLeod Bovell sure knows how to use undulated lands to the best of their advantage. The firm has recently designed a home for a couple who is looking forward to retiring and has three grown kids. The couple quite obviously was in need of a space that could help them connect with the family and hence the foundation of the two-storied Container House was laid in West Vancouver. "They sought spaces that offered the ease of an apartment with the addition of inviting and sizeable covered outdoor areas," said McLeod Bovell's representative.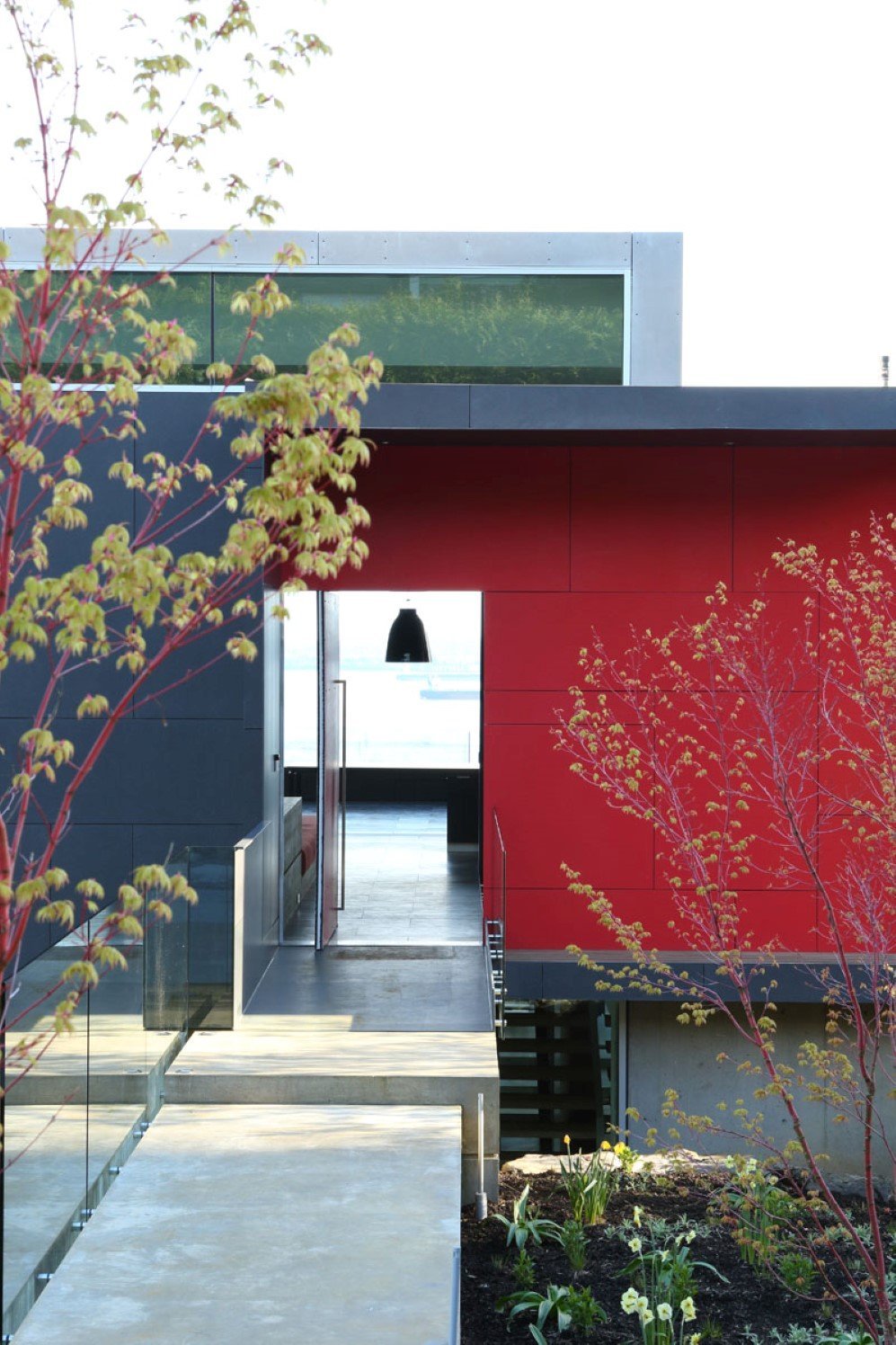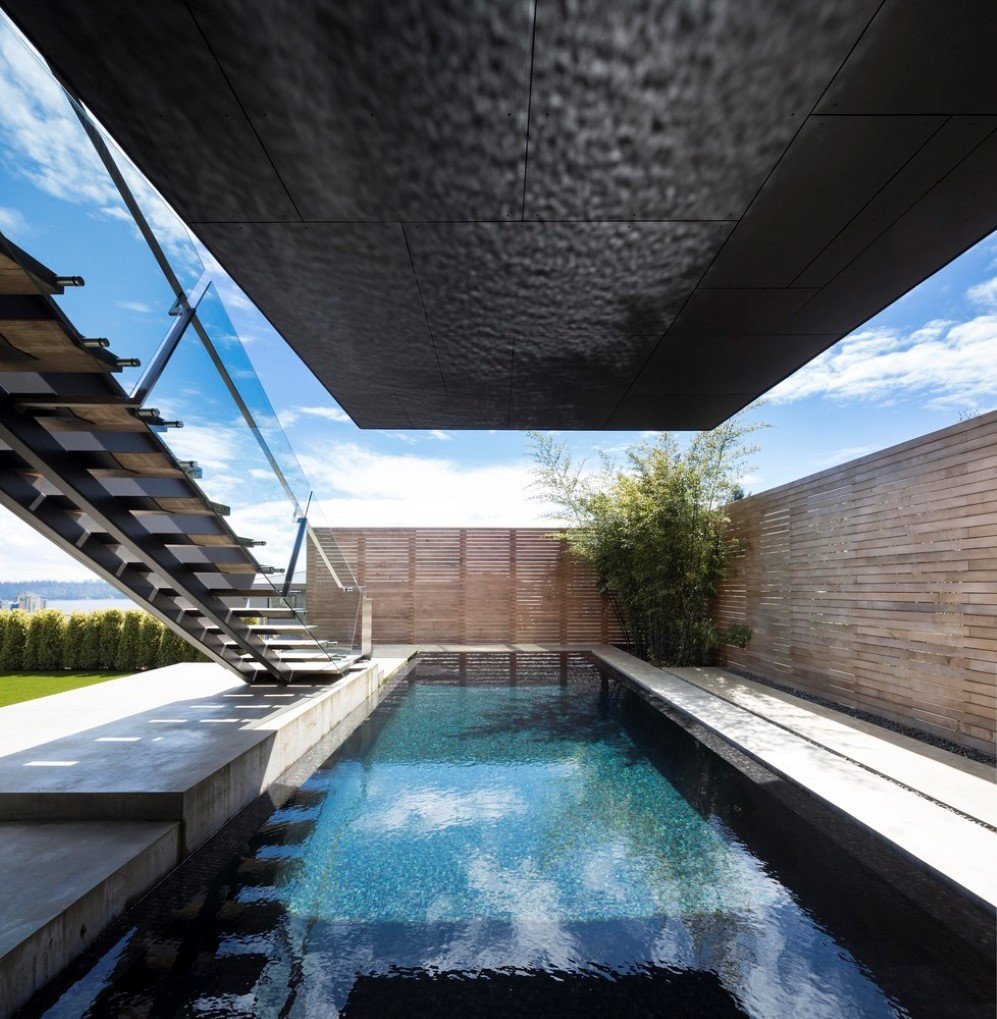 The front of the house slopes to the sea view side while its rear volume lays over the swimming pool. The bright red façade lets into the open spaced home, featuring greyish color palette and wooden furniture in the interior. McLeod Bovell's architects could have opted for a three-storied building but went ahead with just two for, "more generous interior volumes and greater architectural possibility".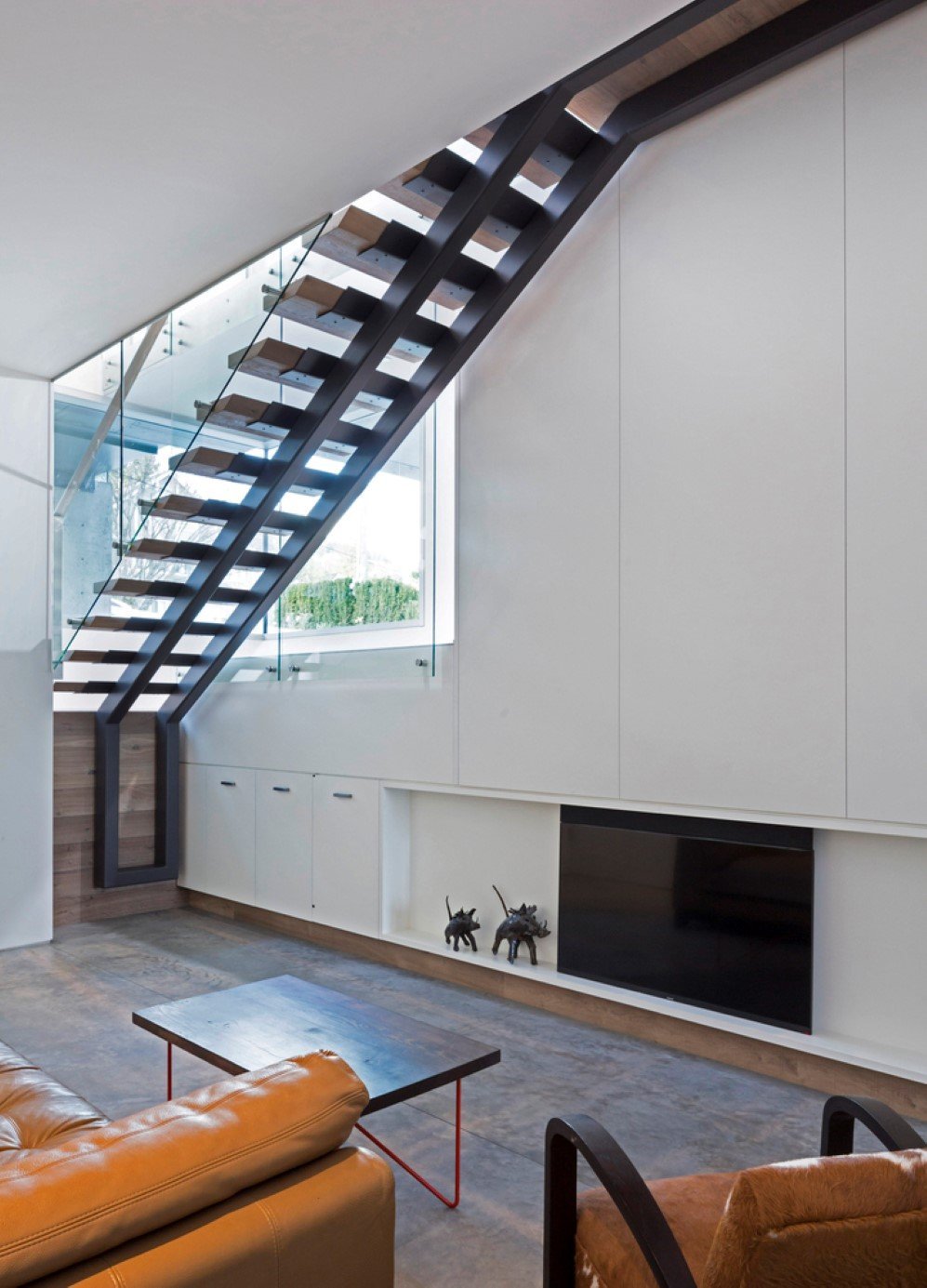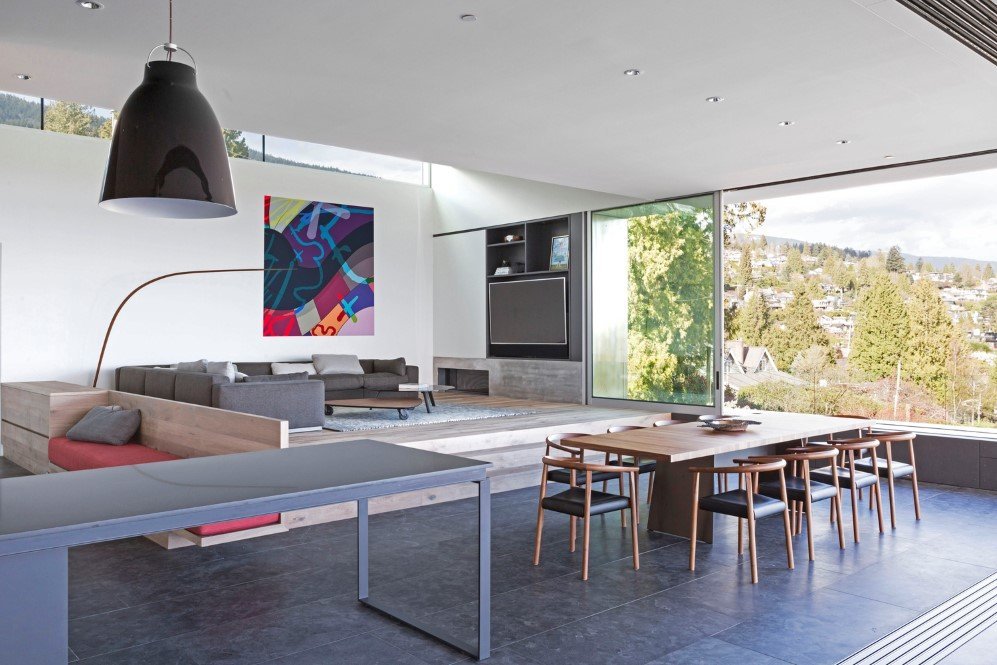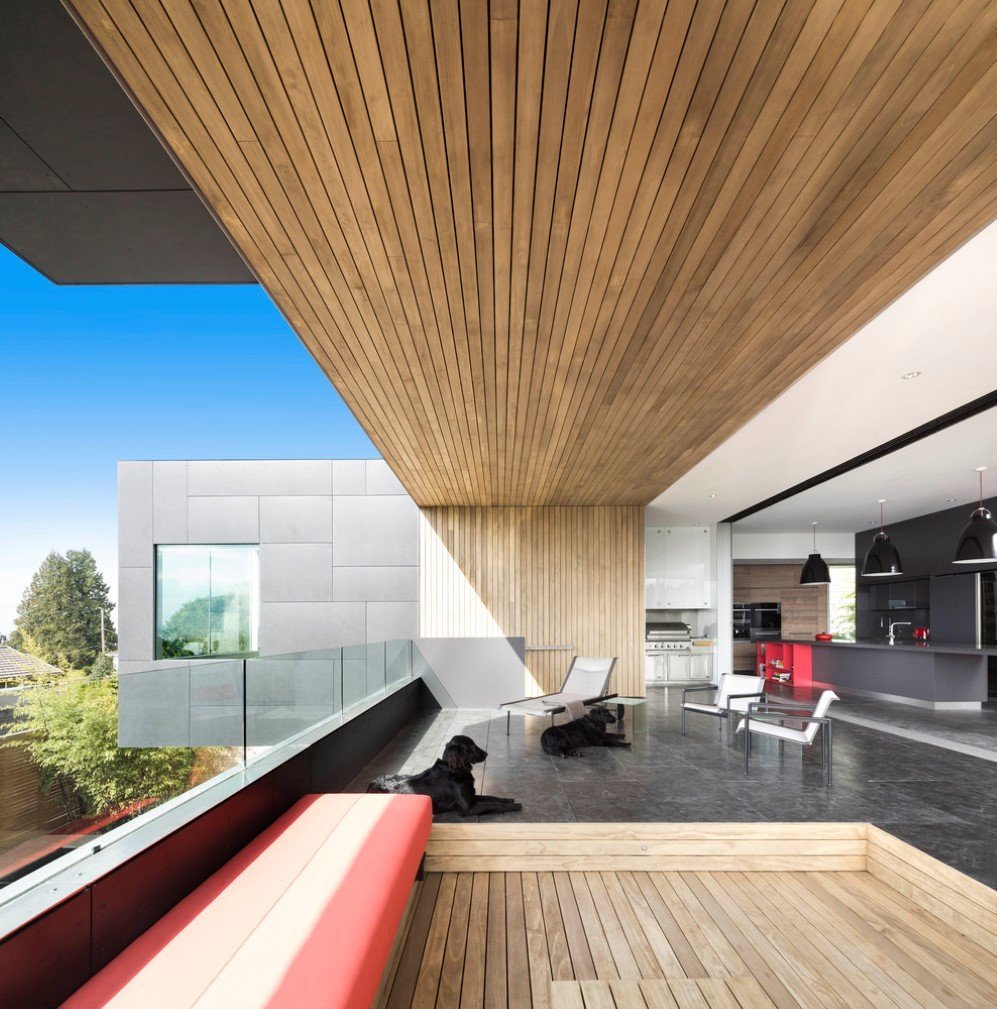 Recommended for you (article continues below)
While the first floor consists of a rather simple arrangement of an office, a recreational room and bedrooms, the upper story includes "all of the elements essential for daily living". The L-shaped floor features an open plan kitchen, a master suite, a living room and a dining area. Interestingly, the house features its two-car garage in between the two stories so that the vertical distance is minimized each time one comes to home or leaves it. Moreover, the Container House doesn't have a magnificent view just from its lower story but also from the upper one, thanks to the large deck that extends from the living room and is separated only by a sliding glass door. The terrace features a fireplace and a cozy seating arrangement of furniture in the warm-toned wood. This really does make it the perfect place to spend away your retirement!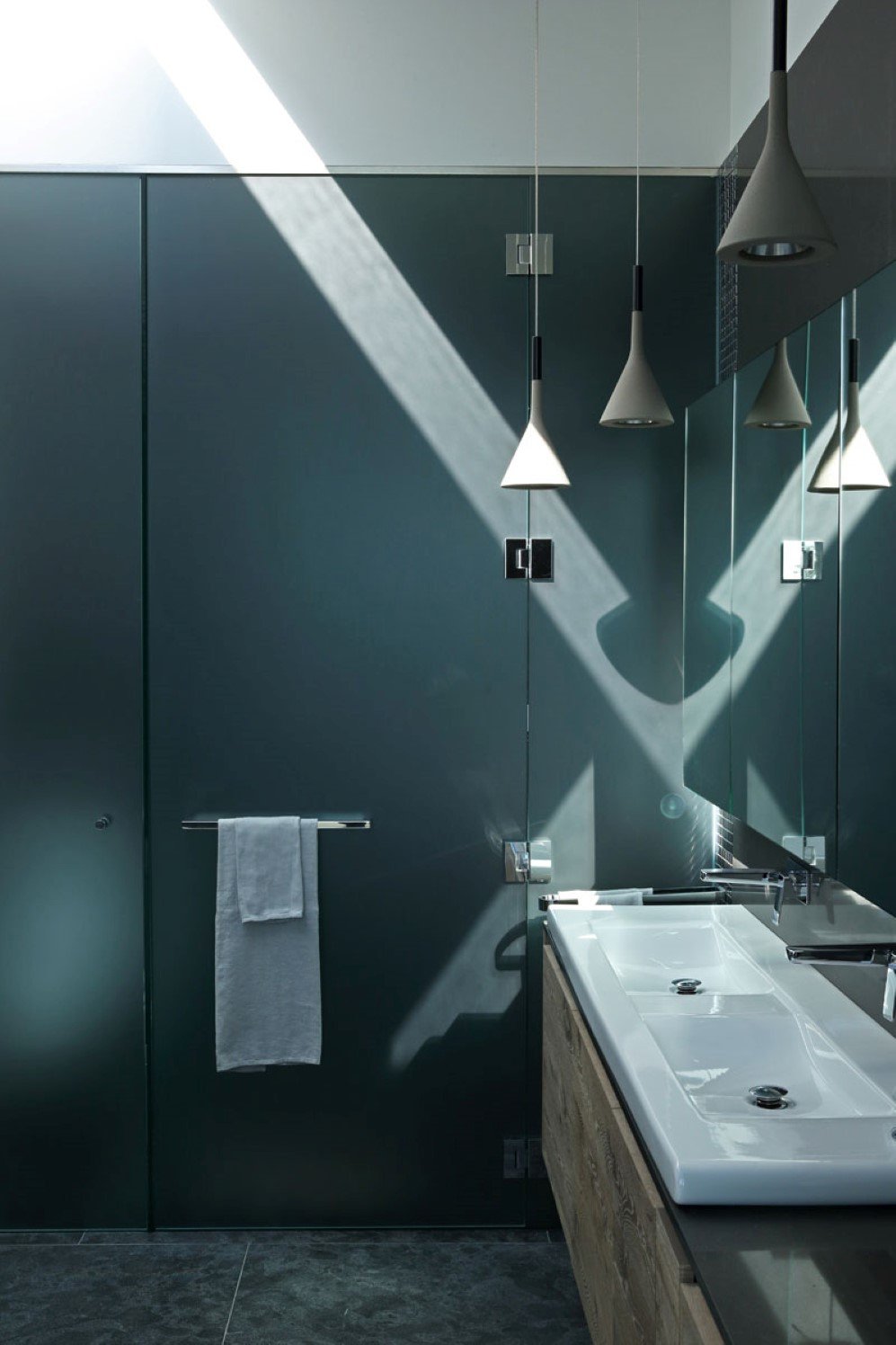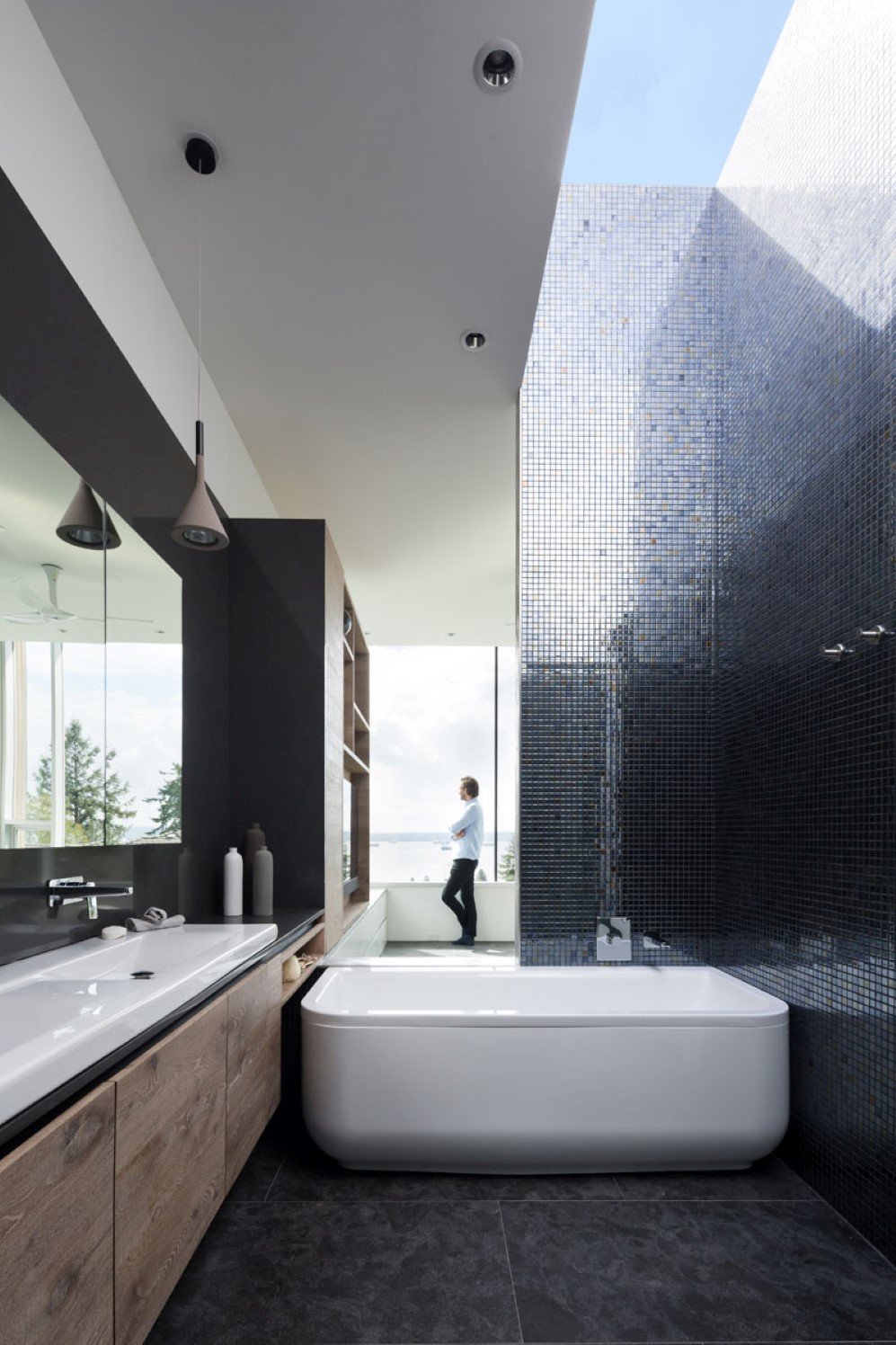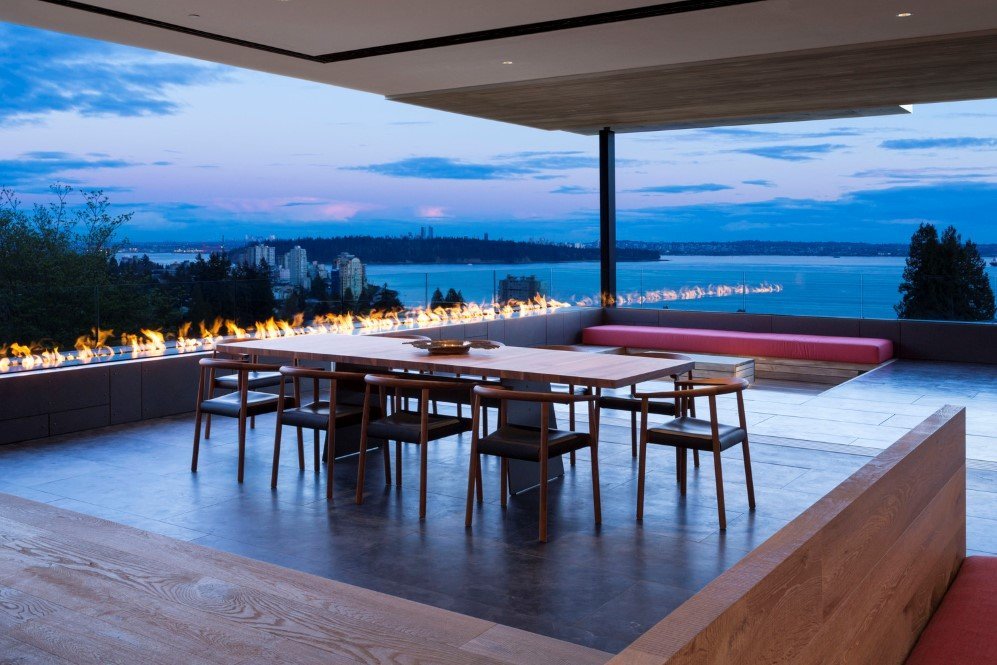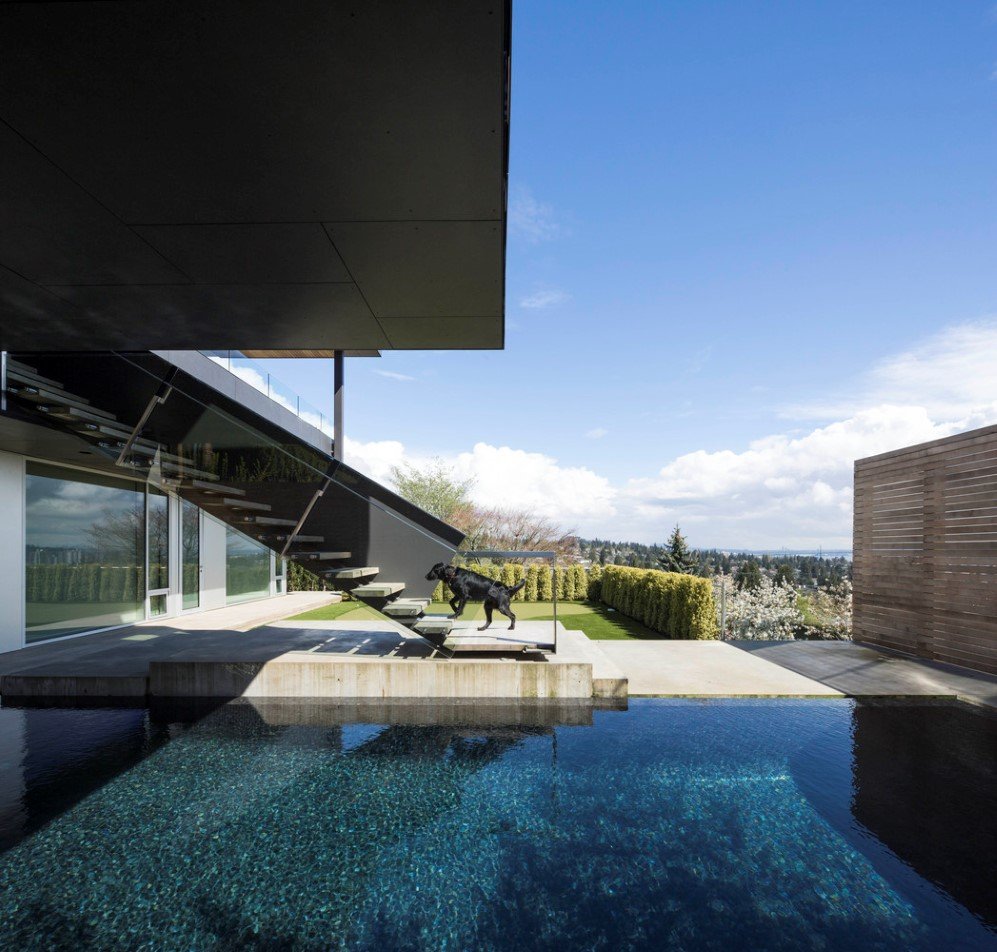 All Images: © Ema Peter
Architects: McLeod Bovell Modern Houses
h/t: Dezeen