BWM's classic MINI just got an electric makeover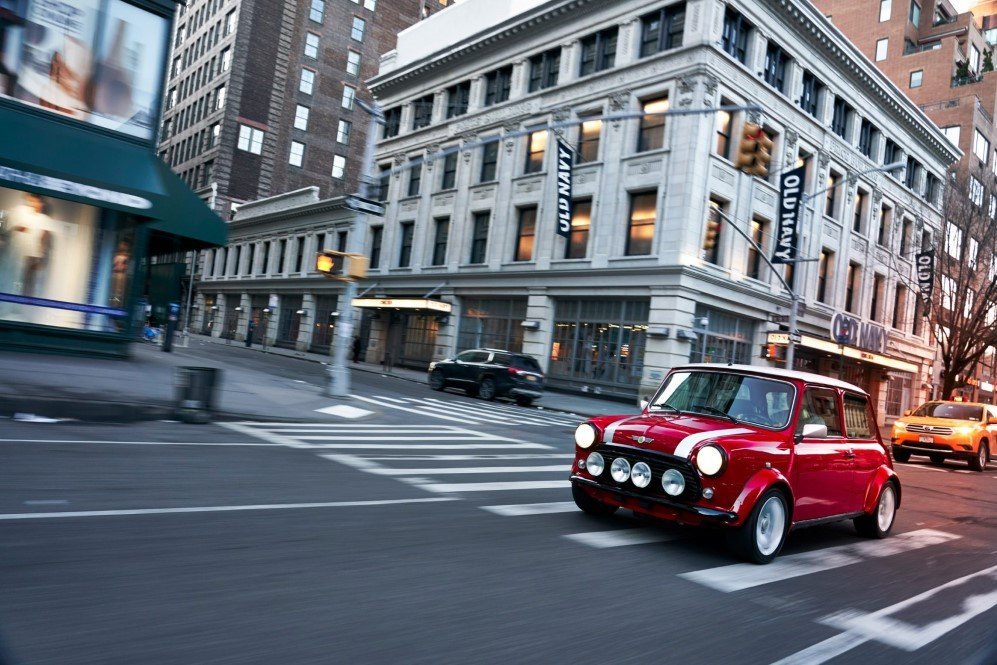 If there was an award for the most adorable car, MINI Cooper would be a clear winner – no? However, the cuteness doesn't compensate for the emissions and the subsequent air pollution it causes. In order to promote zero-emission vehicles, BMW has manufactured an electric version of the classic MINI car so that it is easier for MINI Cooper-owners to make the switch!
Image: MINI
Since this MINI is nothing but an electric version of the classic released in 1959 by the British Motor Corporation, it looks exactly the same; for instance, it has the same circular headlights, striped paintwork and two doors.  The only difference is the source of power – this version has a battery-powered electric engine instead of the conventional four-cylinder engine. According to BMW, this unique model is an 'appetite for purely electric driving'. The company added, "The Classic MINI Electric combines the historic look of the world's favorite small car with groundbreaking drive technology for tomorrow's urban mobility. With this unique vehicle, MINI sends out a clear signal demonstrating its commitment to retaining the brand's unmistakable character whilst embracing innovative zero local emission technology."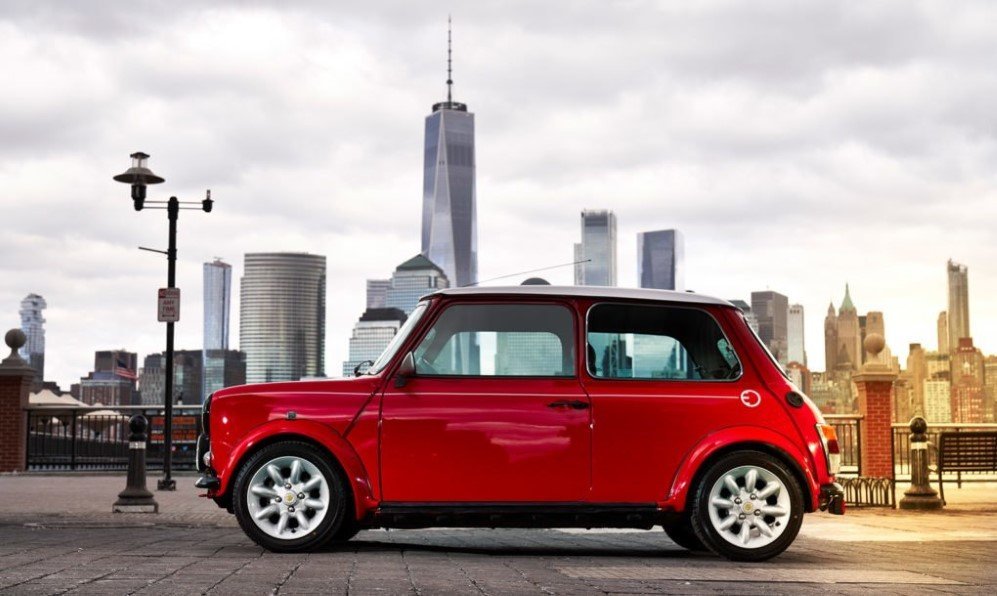 Image: MINI
Even though the MINI electric is currently under development, BMW has announced that the car will hit the roads by the year 2019. Based on a standard MINI 3 Door, the Classic MINI Electric is a one-off model. The firm explained the journey saying, "The Classic MINI Electric is the result of an imaginary journey through time, where the story of classic model is extended by a consecutive chapter. The original, from the second half of the 20th century, becomes a sympathetic ambassador for environmental awareness and a form of sustainable mobility whose future has just begun."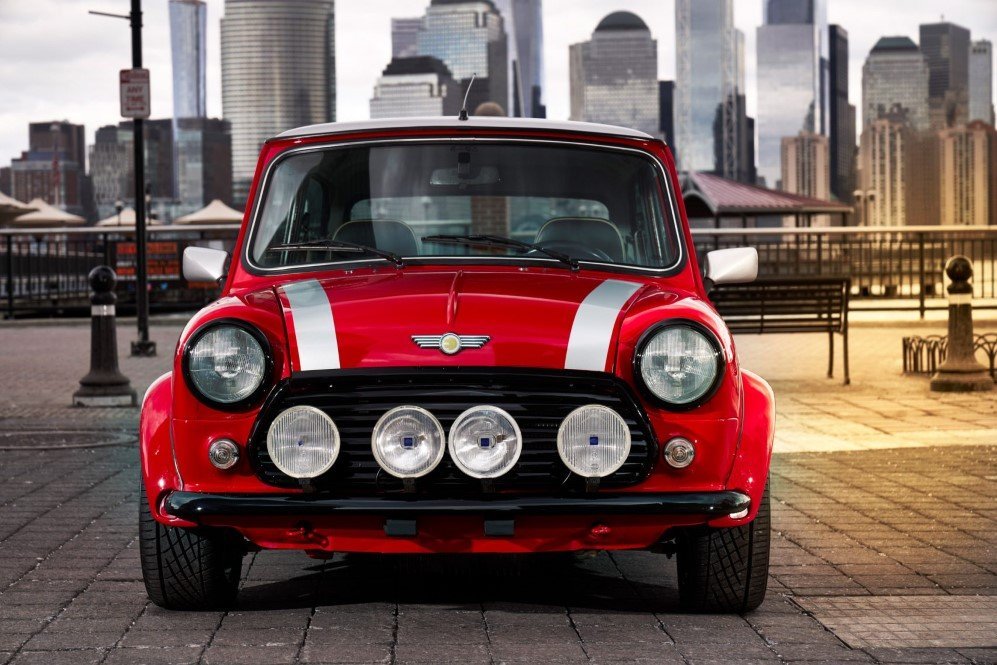 Recommended for you (article continues below)
Image: MINI
In case you are curious, the original MINI was designed by Alec Issigonis (at BMC) and was in production from 1959 to 2000. BMC later became Rover Group and in 1994, it was bought by BMW – that is when BMW got the rights to the MINI name. So far, BMW has kept all the new versions larger in size but the features are more or less the same. Existing models include Clubman, the Countryman, and the Convertible.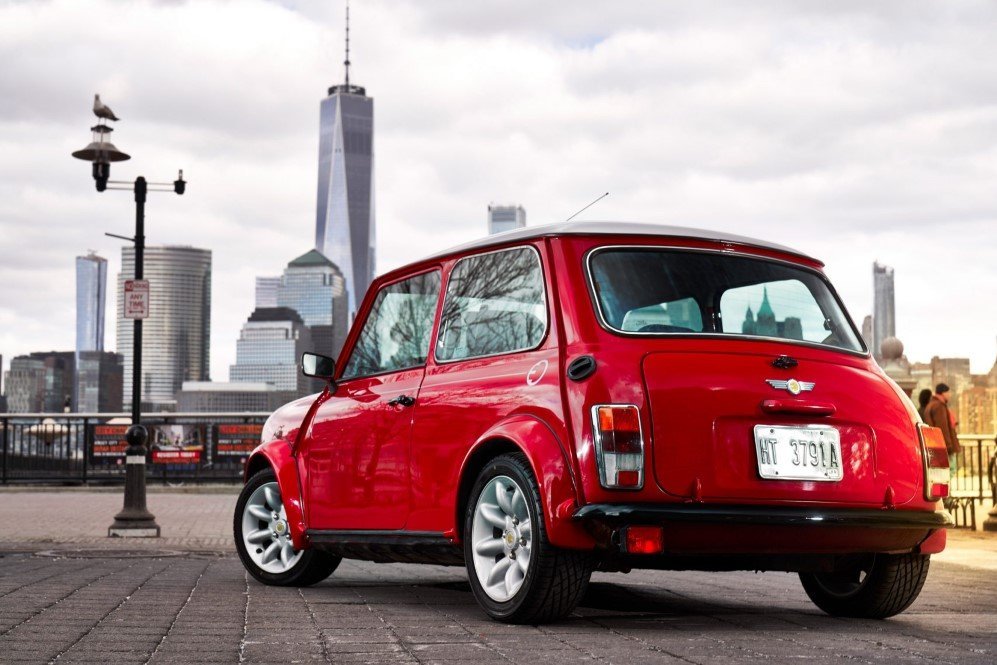 Image: MINI
As for the looks, the Classic MINI Electric is red in colour with a white roof and bonnet stripes, and the yellow logo is on the front and back of the car as well as on the wheel hubs. According to MINI, "The electric classic remains true to the brand, both in terms of its visual appearance and driving characteristics. The spontaneous power of its electric motor provides a new dimension to the unmistakable go-kart feeling that helped propel the British small car in its original form to worldwide popularity."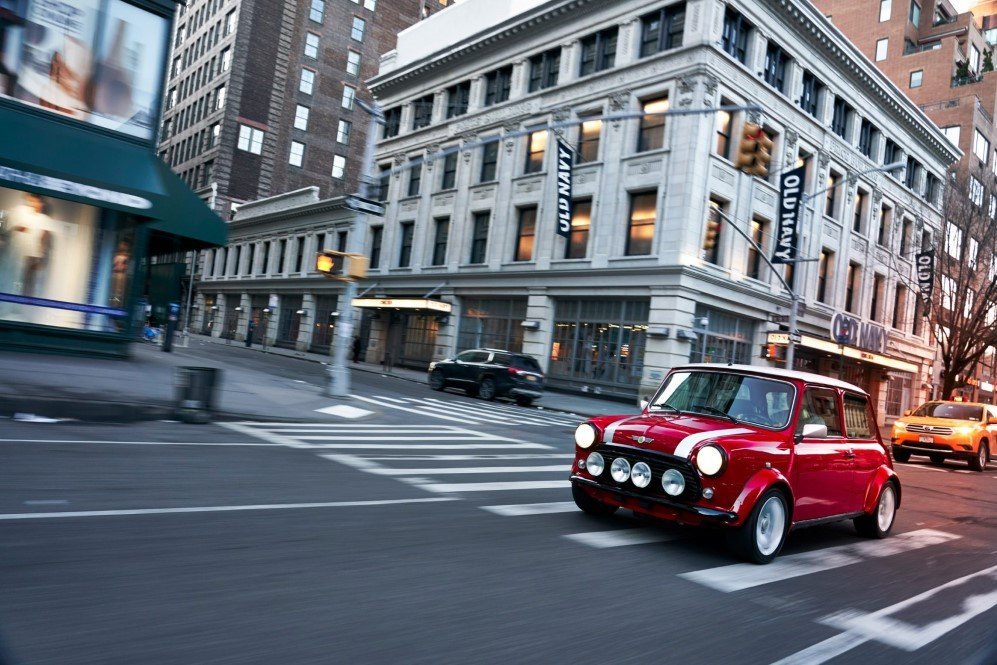 Image: MINI
h/t: Inhabitat