Boston Dynamics and Otto Motors showcase the future of warehouse automation
Boston Dynamics newly released video provides a  glimpse of the future of warehouse automation. The video showcases a 'Handle Robot' moving on and about the warehouse picking and piling boxes in a palette upon an OTTO Autonomous Mobile Robot Platform. Clearly as seen, the Mobile Robot provides the transport needed to move the boxes across different  parts of the warehouse while the Handle Robot gives it a hand with the loading and unloading of the container boxes.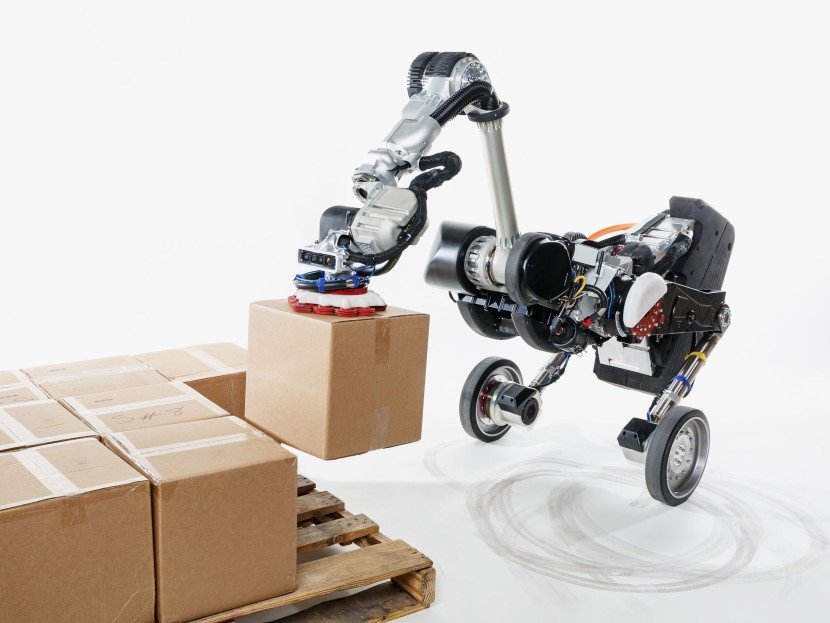 The Handle Robot looks much like a giant skeleton bird with sheer tensile strength.  The robot has been built to lift objects as heavy as 15 kg and as high as 3m (10 ft). The robot even has the right structural proposition for speedy movements across the warehouse. The long, sleek mechanical legs let it move at a pace of 7 mph (11 km/h) and a box lifting tendency of a rate of 360 per hour. Aside from the hardware, the Handle Robot is also equipped with computer vision system software to help the robot perform its job with complete autonomy. Not only does this software provide 2D and 3D image mapping of the surroundings but it also guides the robot on how to orient boxes and how to deal with fragile boxes and equipment.
Recommended for you (article continues below)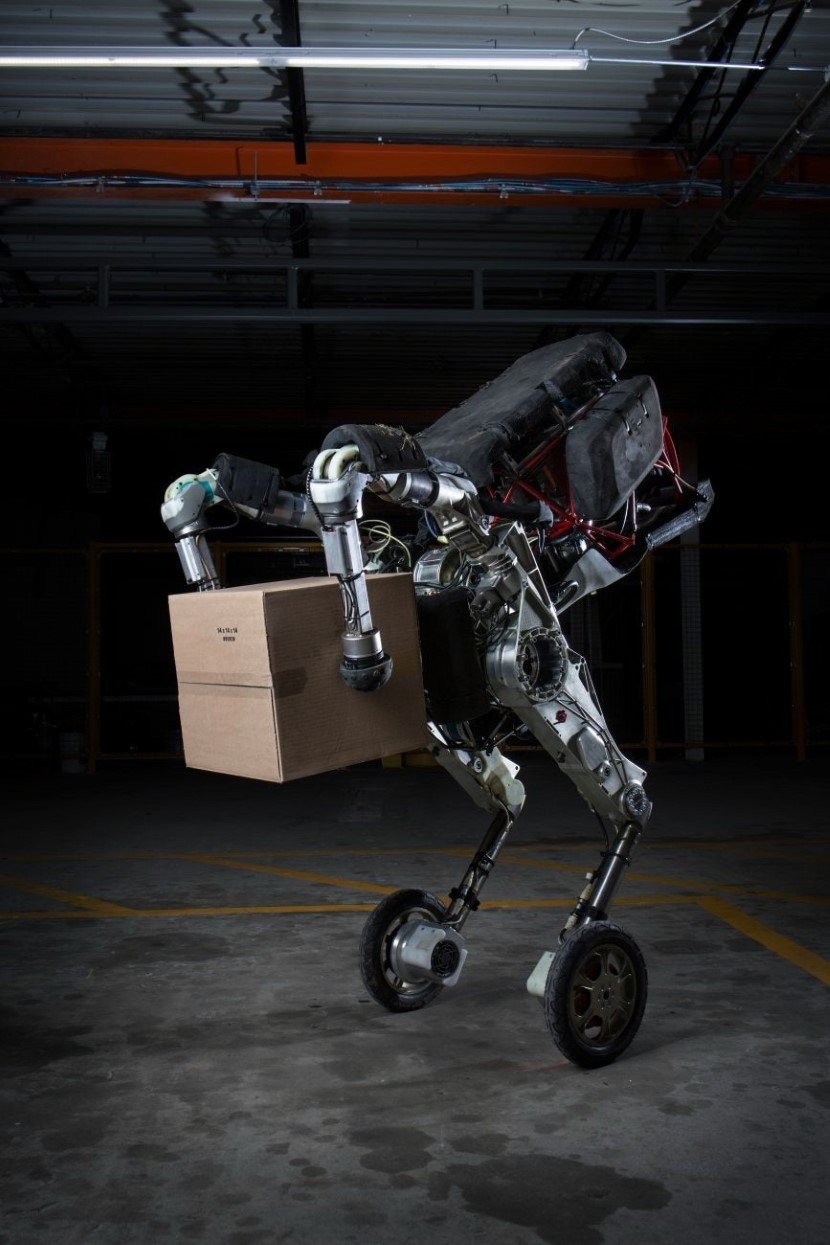 The robot was revealed in 2019 by Boston Dynamics as a prototype for new generation warehouses and by now it is already marketed and installed at various robotic workstations across the world. According to the company they have developed a heterogeneous fleet of robots to meet the rates of the customers' expectations and providing a flexible warehouse automation system. Furthermore, the company is also planning to partner with Otto to combine Handle and Pick with Otto's AMR. The company exhibited its technologies in Modex 2020 trade show that happened on March 9 to 12 in Atlanta Georgia.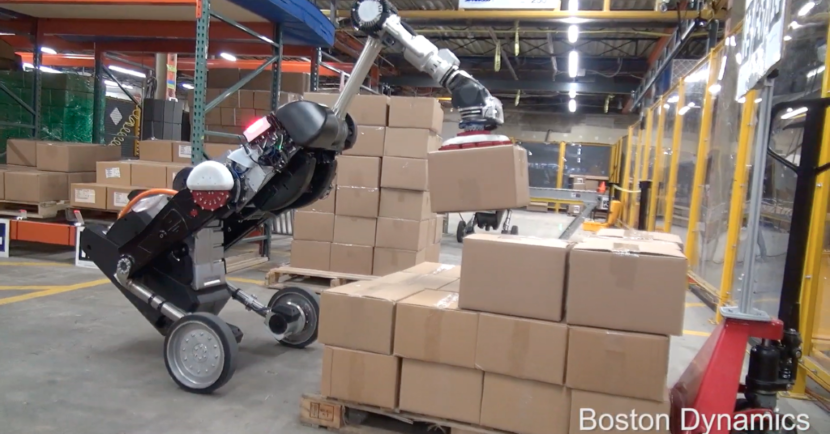 Image Courtesy: Boston Dynamics
h/t: New Atlas