Bose ordinary-looking sunglasses come quipped with AR audio headphones
Bose introduced its augmented reality (AR) eyewear in the consumer world by moving it out of the conceptual realm. It has already opened up pre-orders for its framed sunglasses that are also audio-equipped. It comes with microphones and an array of tiny speakers built into the arms. The wearable will start its life as a personal audio device, but it will soon begin augmenting realities by including useful excerpts of sound depending on what the wearer sees in front of them.
Image Credit: Bose
Bose's frames are first and foremost sunglasses. It shields eyes using its uniformly tinted lenses from 99 percent of UVA/UVB rays. It weighs exactly 45 grams (1.6 oz). It is similar to a regular pair of sunglasses. A very slim acoustic array provides discreet stereo sound and is tucked inside each arm. While over the temple, a multipurpose button and microphone are built into the frame. The multipurpose button allows the wearable to pair with a mobile device, along with touch controls for skipping and pausing songs, while the microphone allows for voice control through Google Assistant or Siri.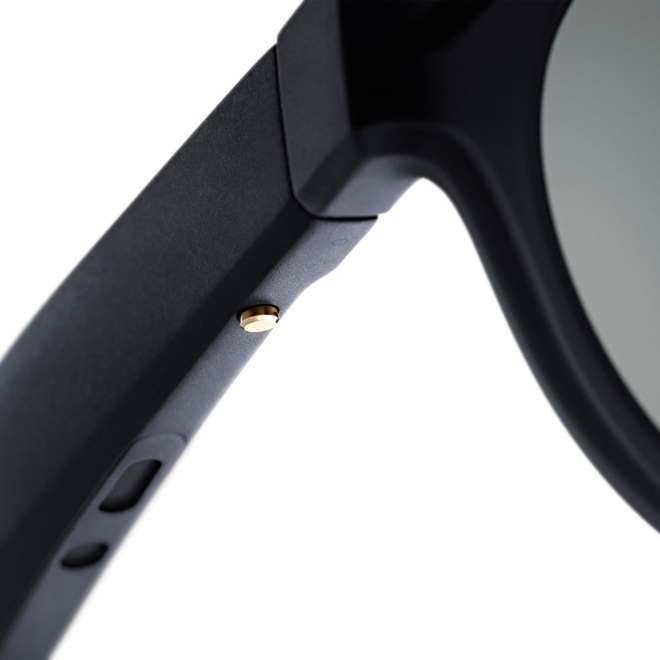 Image Credit: Bose
Director of Bose Frames, Mehul Trivedi reckons that the frames made by Bose are both practical and revolutionary. They are like classic sunglasses until you turn them on. Everything gets connected to it, your phone, the web, contacts and all the audible content. It works differently when compared with other eyewear having hardware built into them, like Epiphany Eyewear, Oakley's Radar Pace, and Google Glass. The entire focus is placed to deliver an AR experience by using sound. It doesn't have any lenses to capture videos or photos and similarly there is no screen to display any information.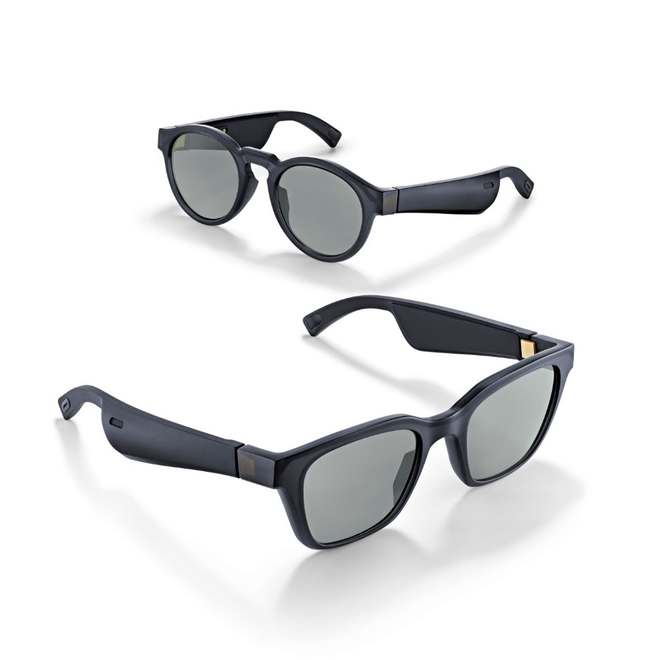 Recommended for you (article continues below)
Image Credit: Bose
It will be the company's first commercial model where it will integrate its AR SDK. It also features a GPS and a 9-axis motion sensor. These will help to recognize the wearer's location and what they are looking at, and then it will connect that location with informative audio. The software is still under the development phase but imagine turning up to Eiffel Tower and having your sunglasses give you a short lesson on French History.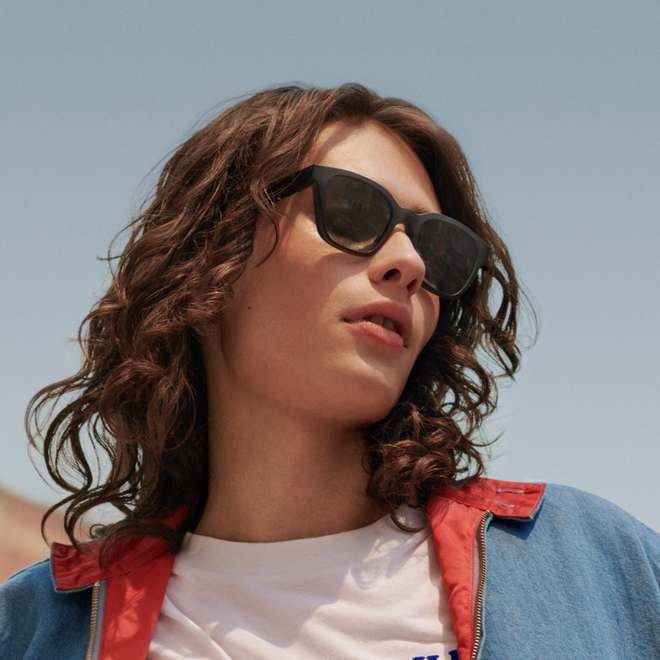 Image Credit: Bose
More than a few big names and tech startups alike have tried their products in the marketplace but they all have fallen short and only time will tell how these frames will work in practice. For a price of US$ 199, the Frames will be available in two styles in January 2019, the larger "Alto" and smaller "Rondo." The Bose AR apps will follow next year as well. However, pre-orders are available now.
Image Credit: Bose
h/t: New Atlas