Boeing has revealed an autonomous plane for mid-air refueling of fighter jets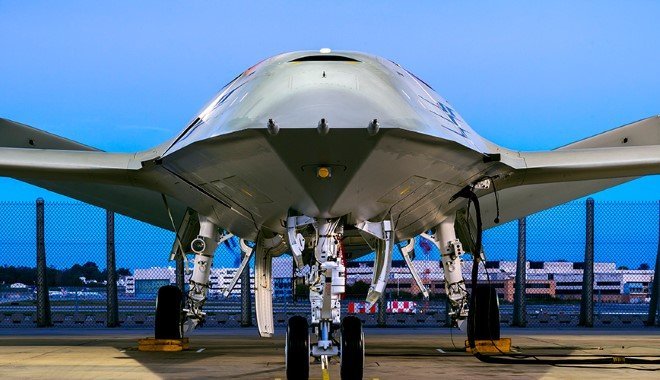 According to a GeekWire report, Boeing has just revealed an autonomous plane which has the ability to refuel fighter jets in mid-air. This means that the fighter jets can travel 400 miles more than its usual distance.
In order to compete in the self-flying aircraft competition held by the US Navy, Boeing created its all new MQ-25 Stingray which has the ability to refuel fighter planes like Boeing F/A-18 Super Hornet, Boeing EA-18G Growler and Lockheed Martin F-35C. Boeing needs to beat General Atomics and Lockheed Martin in order to win the contract – the results are to be announced in September 2018.  Don 'BD' Gaddis, the man leading this project, said, "Boeing has been delivering carrier aircraft to the Navy for almost 90 years. Our expertise gives us confidence in our approach. We will be ready for flight testing when the engineering and manufacturing development contract is awarded."
Revealed and ready! #BoeingMQ25 #UAS future @USNavy tanker will extend the range of combat aircraft from the flight deck to the fight!
RELEASE: https://t.co/tkDt0R84zB #MQ25 #PhantomWorks pic.twitter.com/gSgS8xmIRR

— Boeing Defense (@BoeingDefense) December 19, 2017
Recommended for you (article continues below)
So, how much fuel can this MQ-25 Stingray carry? Approximately 15,000 pounds of fuel at a range of up to 500 miles – isn't that super impressive? Currently the aircraft's engine is being tested after which more comprehensive tests will be carried out. Boeing really needs this contract as it was recently defeated by Delta on a $25 billion sale.
Will 2018 be a propitious year for Boeing? We'll have to wait till September to find out!
Header Image Credits: Boeing
Source: Boeing
h/t: GeekWire