BMW's HoloActive Touch Is A Sci-Fi Inspired Floating Display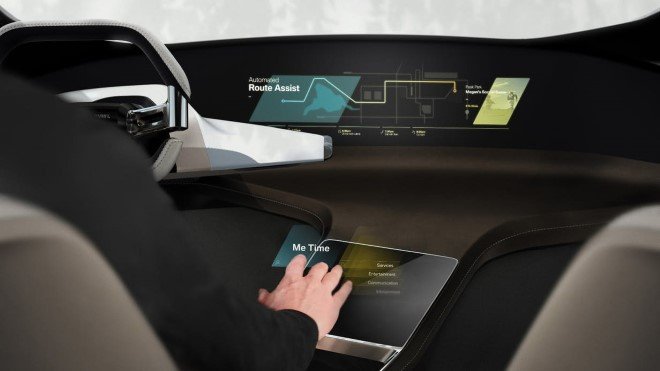 Engineers who esteem the technologies concocted up by movie writers in movies like iRobot, Iron man etc. always try to get ahead in makings those fantasies a reality. BMW, a giant in automobile industry has made a Sci-fi natured floating touch sensitive display to control and monitor different parameters like multimedia, navigation, interior lights etc. Sci-fi aficionados would love this BMW HoloActive Touch technology.
BMW unveiled this amazing technology in this year's Consumer Electronics Show (CES) in Las Vegas Nevada. This system is an iteration of Air Touch System but the one difference it poses is of its free-floating virtual screen feature which authorizes the user's command and it seems as a tactical feedback.
Recommended for you (article continues below)
The hardware architecture used in holographic display is the same as that used in windshield head-up display technology. The free-floating feature enables this technology to be pocked by users around in the air. For the first-time users don't have to be in a physical contact with any material, they can simply click the virtual buttons on the holographic screen in the middle of the air which is detected by the camera by producing an energy pulse to let the driver know about the input.
Novel holographic style display is a part of BMW's i inside future study. BMW is trying to develop an 'Ultimate driving machine'. In competition to this, Volkswagen has already developed a virtual cockpit, while Mercedes' E-Class has a distinct dual-screen in the cabin. While other brands are playing with the holographic technology, particularly the previous year we witnessed the iVision Future Interaction Concept with its free-floating head-up holographic display, iNext with its changing cabin and the upgrade on AirTouch which has made the gesture control systems accessible. Now it will be interesting to see which of these concepts catches on.