Here are some of the best GoPro tips and tricks you should try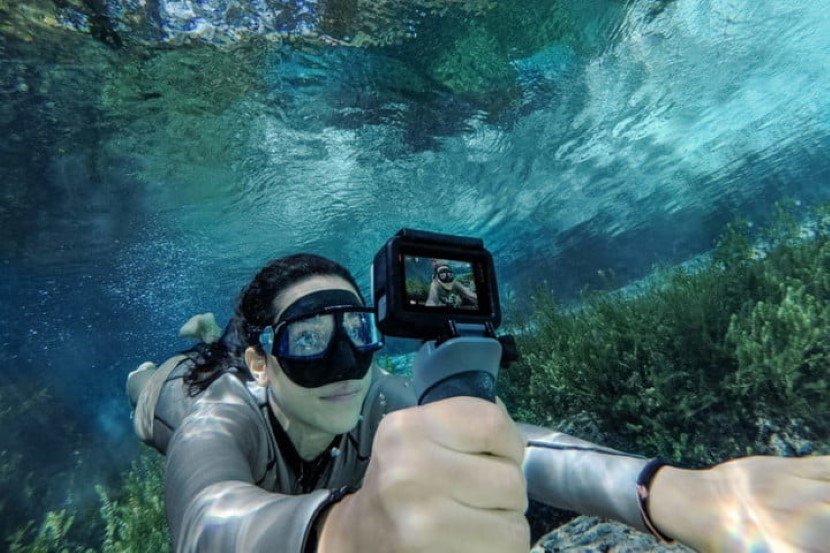 Image: GoPro
The GoPro Camera
In this day and age when social media rules the world and has the power to revolutionize anything the users unite with, the power to make any person a celebrity or a millionaire, everyone now finds themselves entitled to upload pictures and images of everything they do. Being the new normal, especially for people who are adventure or travel junkies, the GoPro is their 'go-to' camera. Its compact size and high quality results make GoPro the best choice for most active vloggers.
In 2005, GoPro launched their first camera, a wrist-mounted 35mm film camera. Ever since then the company has massively progressed with its technology, making the camera suitable to capture the daily grind of people in its essence. People interested in supersonic skydive from the stratosphere can capture every moment with the GoPro and if that does not dictate the height of professionalism the camera has to offer, it is indeed a wonderment of what would be. However, it is given that users mostly edit the videos and pictures captured via the GoPro, there are a few nifty pro-tips and tricks to get that professional tint on your photographic creations and turn them into masterpieces.
Here are some of the best GoPro tips and tricks you should try:
Using a right mount
Using a mount is by far the easiest pro tip one can adapt. Fixing the GoPro just about anywhere is the strongest point in favor of using a mount. Users often use a mount to hold the camera onto places that would otherwise be difficult to fix a camera onto, such as on helmets. Mounts are widely available, and can be used in various ways. The mounts can even go on equipment such as bikes, snowboards, and a multitude of other sports equipment. The GoPro camera can also be fit on a tripod stand for professional stationary shots. The ideal way to get the best shot using a mount is by placing the stand in different positions and angles to get a better understanding about the right view. Different mounts are also known to provide different points of view, so it may be useful to study the functions of different kinds of mounts before one makes a purchase. There are numerous choices for first-party and third-party mounts. Hence there is no limit of choices when it comes to buying the right one.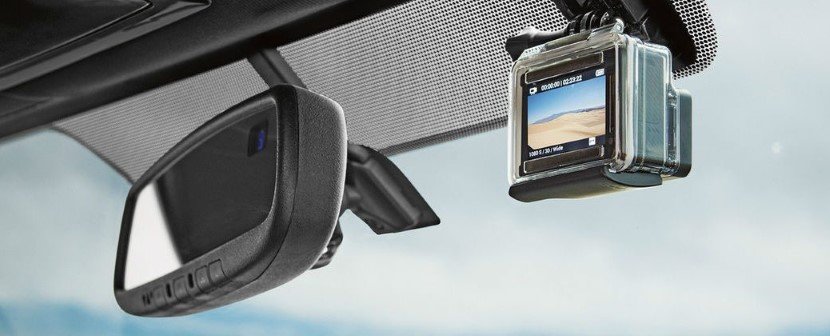 Finding the best angle on the GoPro
The mark of a good photographer is the ability to find the right angles. To get more professional results, one would have to try out different places to position the camera. The GoPro offers a wide angle feature for larger scenic views. For more up-close and personal shoots, it would be advisable to spend a good amount of time learning which angles work best with this camera. Here's a pro-tip: stick to the wide angle feature for better results if you're a beginner.
Another important factor that largely affects getting the right angle is the location of the mounted camera. For example, the GoPro mounted on your chest will give you a more dramatic video experience than when strapped to your helmet, much like how the YouTube channel Loam Ranger explains.
For creating vlogs, experimenting with angles is a key component when it comes to engaging an audience. Using different points of view can make viewers feel closer to the experiences, almost as if they were there to experience the vlogger's day for themselves. The GoPro ticks all the boxes when it comes to creating content that subscribers find immersive and engaging.
The newer models of GoPro cameras offer a selection of crop modes, such as an ultra-wide 170-degree angle of view, a medium 127 degrees, and a narrow 79 degrees. The Hero 6 Black, Hero 7 Black, Hero 8 Black and Hero 9 Black, all have touch-to-zoom functions additionally that work on the same principles as a traditional zoom lens. As mentioned before, playing with different features and angles can always land interesting results. A useful feature to take note of for the GoPro camera is that it automatically adjusts orientation when flipped upside down.
Holding it Steady
Third-party accessories are common for the GoPro cameras, and are effective in providing strong stabilization. The tripod stand also offers a great deal of stability while capturing views or ongoing events. People fascinated by astronomical occurrences can benefit a great deal with a tripod stand especially if they aim to make time-lapses. The tripod stand with a fluid pan head is also recommended.
The Hero7 Black and onwards, all GoPro models feature an inbuilt stability option that has revolutionized the camera industry, but it is still preferable to use an external stabilizer as it ensures stronger stability.
Another key accessory that can aid in capturing images with stabilization is the gimbal. Gimbals involve the use of motors that resonate with the movement of whatever object or scene that is being captured, providing smoother results. It can range from something at a standstill to something a travel junkie might want to capture but the gimbal guarantees a smooth image. The only downside to gimbals is the price point. This nifty piece of equipment can cost up to a few hundred dollars. The easiest to handle gimbal for the GoPro camera is the Karma Gimbal which also works for Hero5 Black and newer models. Many other third-party options are also available.
If you do not have enough money to get a Gimbal or even a tripod stand, the next best thing is your chin. Funny as it may sound, it can work wonders. However, this trick is a bit risky and the photographer needs to be cautious of their movements. It can be dangerous if you are running or biking but if it's a hike or capturing a birthday, the concept should work just fine. If this does not do, another solution could be simply sticking the GoPro camera against your face. This would work better than just stuffing it under your chin as it enables the use of your hands and offers the human stability you need. This, combined with the digital stabilization feature makes for extra-smooth shots without dropping unnecessary dough on a gimbal.
Last but not the least, post-production software like Apple Final Cut Pro or Adobe Premiere can be your go-to in order to help fix up any blurs. It does, however, crop your video which is why it is advisable to always shoot the video in the highest resolution.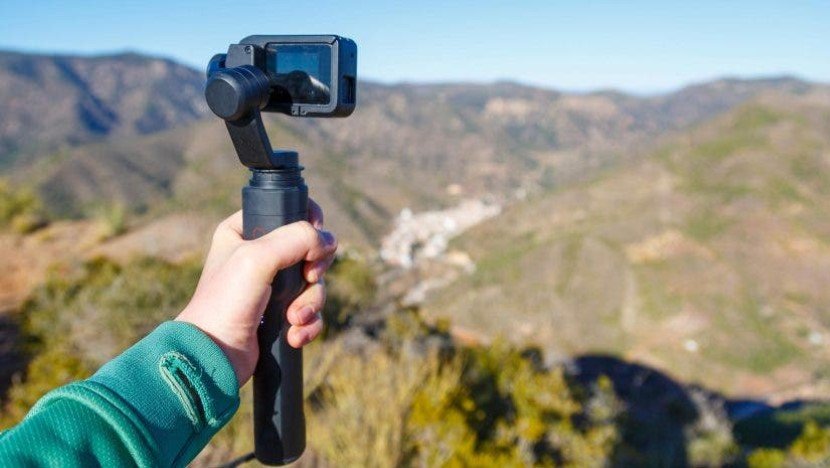 Using Filters on the GoPro
We do not mean the filters on Instagram or other editing apps that let one add different shades and colors to pictures, rather the physical filters one can put in front of the GoPro camera lens to alter the light reaching it. A host of GoPro filters are available to choose from, but there are a few specific types worth drawing attention to.
A neural density (ND) filter works by allowing slower shutter speed and helping in keeping the image smooth and natural. The ND filter does this by limiting the amount of light reaching the camera lens. If you are to take images of some sort of glass or water, the polarizing filter can be your savior as it helps the camera to see through glass or through water. An additional red or magenta filter for your GoPro can also work wonders if you are to capture images underwater as it cancels out the blue-green colorcast that is inherent to the environment. These filters are often found in sets, and are used by professional camera crews.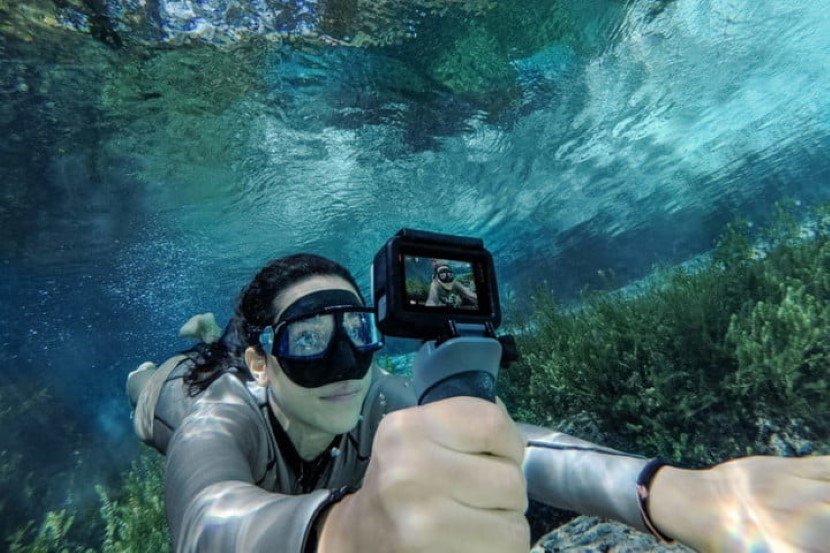 Color Correction and Grading
Another editing tools even big budget movies incorporate in their productions to give the audience an atmosphere suitable for the genre of the movie is color correction and grading. To enable the users of GoPro cameras, a software called 'Protune' was devised. Protune enables its users to have control over exposure, brightness, contrast and ISO etc. For example, lowering the brightness during a daylight photoshoot or locking in daylight white balance can help you capture images without the daylight daze. It also automatically adjusts when you move in or out of shadows. Protune also lets you record videos with less compression compared to the standard modes. The app gives users a wider variety of options to play around with to get the images in the right contrast required to perfect their images. It might not seem easy to handle at first, but proves to be quite fruitful once the user gets the hang of it.
Burst and Time-Lapse
Another creative feature the GoPro camera offers is burst images and time-lapse videos. Burst images let you set the camera at a remarkable 30 images per second, it gives the user a video effect in their images, and with this they can keep a still image from a moment and cherish it forever. However, with the time-lapse feature the user can just set their GoPro camera facing the slow event they want to cover and can then convert them into fast moving animations. The time-lapse feature also involves a Night Photo mode for events lasting overnight. For example, someone wanting to make a time-lapse of a comet or the changing weather could take advantage of this feature.
You can also make interesting time-lapse images just with a kitchen timer. All you have to do is get a sticky mount and set your camera on it and enjoy yourself a beautiful time lapse with one spin and that too for under $10.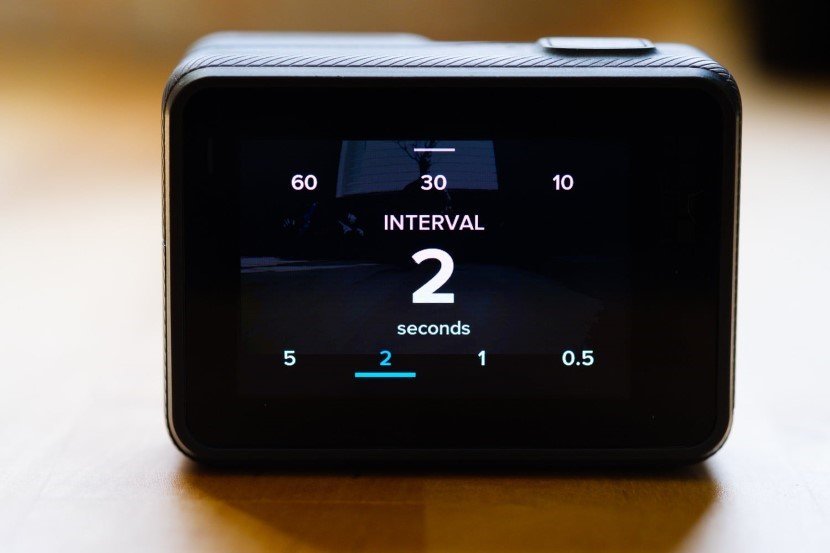 Using GoPro's Manual Settings
If you are someone who knows your way around a camera, you are better off manually configuring your GoPro's settings. Although the GoPro offers pretty neat automatic settings itself, it is always a beneficial to use manual settings. Higher-end GoPros, like the Black models, give you authority to play with all the parameters of a camera's settings, including resolution, framerate, and exposure compensation.
Despite not owning a 4k television you can still get more working room in post-production with the Hero 8 and Hero 9 Black, for example, which can do 4K at 60 frames per second and 1080 at 240 fps. The higher resolutions of images do mean a heavier file to save and ultimately a longer time to shift or to send it. Aside from this, you would need more powerful computers to edit them. Even if you wish to share images via the GoPro's mobile app, you would still need to stick to the maximum of 1080p. The entire decision depends on your preferences, as there is a trade-off between content sharing and highest possible resolution. According to Tanbay, a luxury travel blogger, 'My tip is for all GoPros without a screen (we use the 3+): Use the app to connect to your Gopro so you can see what you're filming. This might be obvious to some, but it can make a difference depending on what you are filming'.
Another feature that solely depends on the user's preferences is the choice between more frames per second or resolution of the images. A 60 frames per second will give you the smoothest motion with maximum detail but it will also drop the resolution drastically making it look like something out of a reality TV show, from a decade or two ago. If you choose 24 frames per second, which is mostly used by professionals, you will get image results with better resolutions but it might appear as if the entire story is missing bits and pieces. If it is difficult for you to make the decision on what frames per second you should go for, here is a little pro-tip for you; using a higher frame rate of 60 fps is suitable for bright conditions, fast action, or slow-motion, however, a drop to 30 fps should be made for a low-light shooting or slower action. A 24 fps should be used for story-driven content.
The last feature setting you can change according to your needs and should be taken in to account while taking an image is the aspect ratio. This too depends on what sort of image you are about to take. The GoPro offers you two options; 4:3 and 16:9. The latter is now the new normal but 4:3 gives you wider flexibility in terms of editing, and a 'taller' image, although, certain aspect ratios are still limited to the selected resolution.
Practice on the GoPro
If you are not immediately good at taking pictures or making videos but want to grow as a photographer, never give up. Photography is a hobby that you can master with a little practice and help from professionals. You can go to YouTube and watch tutorial videos, join pages or subscribe to channels of professionals and watch them at work. There are also numerous YouTube channels as well as Instagram pages that teach you nifty tricks on how to edit your images, which you can greatly benefit from.
At the end of the day, what matters the most is how you choose to tell the story. For instance, if you are a good story teller you will be able to effectively engage an audience. A good example for this could be taken from the GoPro's official Youtube Channel. Moreover, the GoPro's Quick App is an excellent shortcut that can transform your data and the videos or images you've taken using the GoPro. The app gathers all the images or videos you import into and and edits them in to a little video, making all the necessary edits and even adds a little background music to help engage the audience even more. It is safe to say that the app has the tendency to make your conventional trip to an amusement park in to something, well, amusing.