Bell's VTOL drone APT 70 can transport 70 pounds of cargo autonomously
We all know what drones are. Initially, drone referred to an unmanned aircraft which was pre-programmed with a flight plan. The aircraft was able to fly in a straight line and round circles until the engine would run low on fuel and afterwards the drone would land. These aerial drones were developed to be used for both military, and commercial purposes such as there are attack drones, crowd-control drones, monitoring drones, photography drones and videography drones.
Well now, delivery drones are also there and have caught everyone's attention. Bell Textron Inc., an American aerospace manufacturer in Fort Worth, Texas, completed its first autonomous test flight of APT 70 cargo drone.
Well, who wondered that one day we would have a cargo drone which will be useful for product and package deliveries as well as medical transport to those areas which are destroyed by disastrous flood or any other calamitous events such as fire and hurricanes. They can remotely drop things or items and can also place items in the desired target area.
This cargo drone has a speed of more than 100mph (160 km/h), and it is three times faster than ground vehicles. It is designed to be capable of carrying a payload of 70lb (31.7 kg) for a range of 35 miles (56 km), or up to 65 miles with no payload with an additional battery aboard. Other than this, it has the ability of quick reconfiguration and can perform rapid deployment as well. Also, quick battery swap and recharge functionalities are available. As a part of Bell's VTOL family, APT 70 van take off like a helicopter, and after, that it changes to winged flight. And of course, it is powered by an electric propulsion system.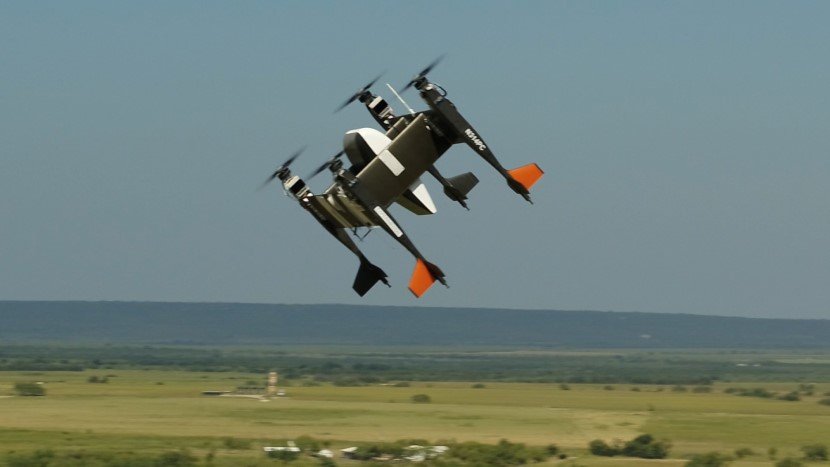 Recommended for you (article continues below)
Bell declared the completion of its first autonomous test flight APT 70 near Fort Worth. Furthermore, this company and Japan's Yamato has partnered to coordinate on the package handling systems. However, the company will keep testing the cargo drone under an experimental certificate over the coming year.
Scott Drennan, Vice President of Bell's innovation team, stated that "they are excited to reach the milestone and are looking forward to continue to advance this technology for their customers".
So, folks, this awesome drone is already in its confirmation stage and expected to be commercialized by 2023.  The APT 70 is just one of Bell's offerings in the market for eVTOL aircrafts. Also, Uber and Bell are partnering on a hybrid eVTOL that is going to serve as an air taxi. In January, the design for its Nexus five-seater design was showed off, and the craft could be in the air by 2023.
Likewise, Aurora Flight Sciences (a Boeing subsidiary) is also partnering with Uber on an offering of air-taxi. The prototype is known as the 'Passenger Air Vehicle (PAV)' and had its first test flight in January. Furthermore, Boeing is also working on a package-carrying drone known as Cargo Air Vehicle (CAV).
Source: Bell Textron (via: Engadget)