This cozy furniture piece will never let you leave your bed again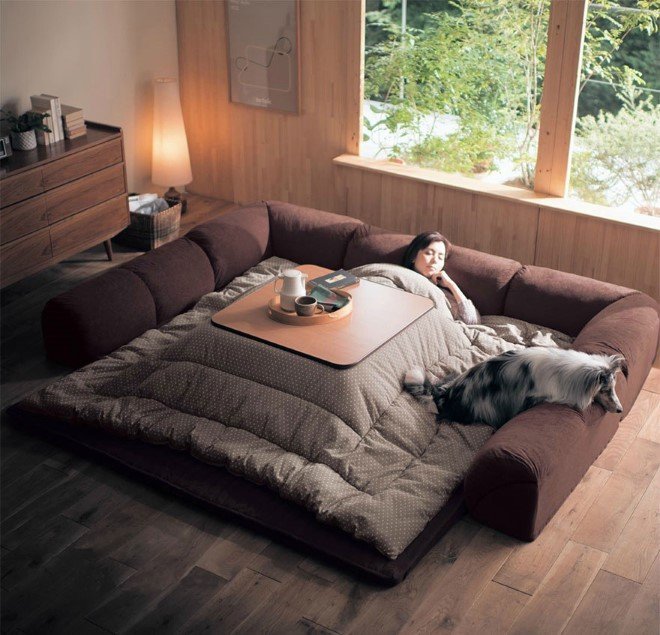 Japan has always been in the front runners when it comes to producing comfortable yet simplistic furniture for homes. Its innovative designs date back to as early as 14th century with the invention of kotatsu, a table with a heat source underneath, wrapped with a cloth to retain the warmth. With the progressing era, Japan has yet again taken an age-old invention and has converted into an all-rounder value added product, Oki-gotatsu.
Oki-gotatsu is a combination of everything that is comfy and stylish, a couch, bed and a table. You can enjoy a great meal with your loved ones on the table and can take a nap right there afterwards or enjoy a cup of tea under the sweet spot of the table. To top it all off, you will be saving a lot of energy too as the traditional heating mechanism consumes much less as compared to the modern air conditioners.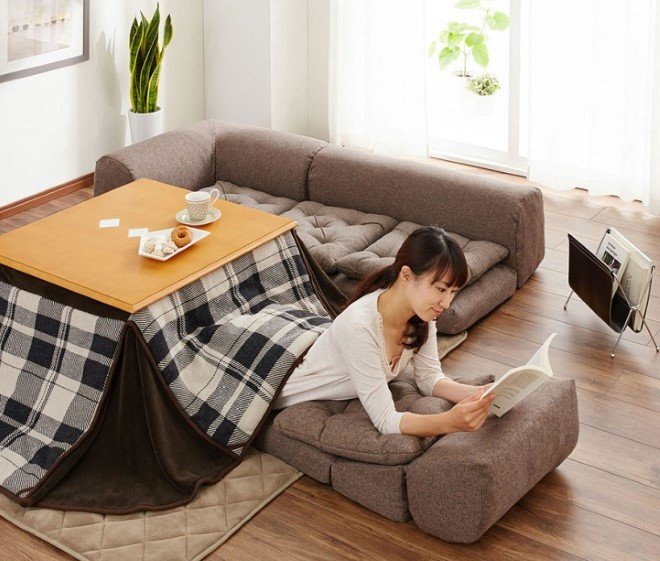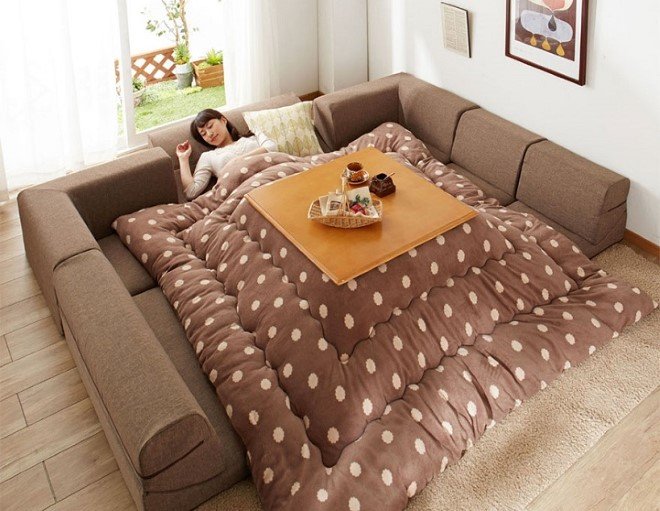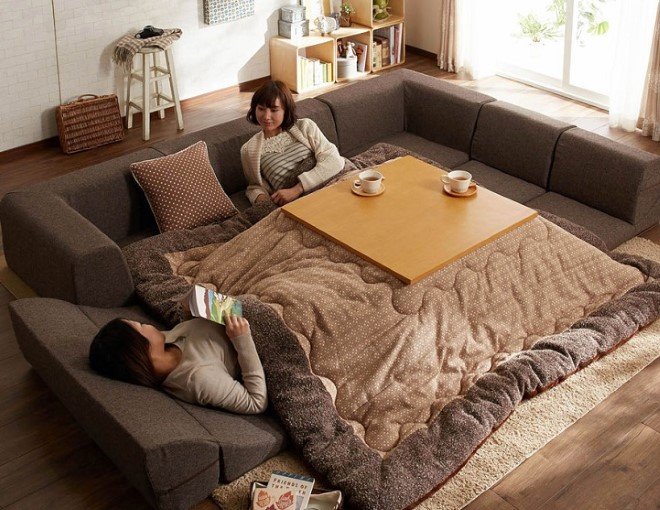 Recommended for you (article continues below)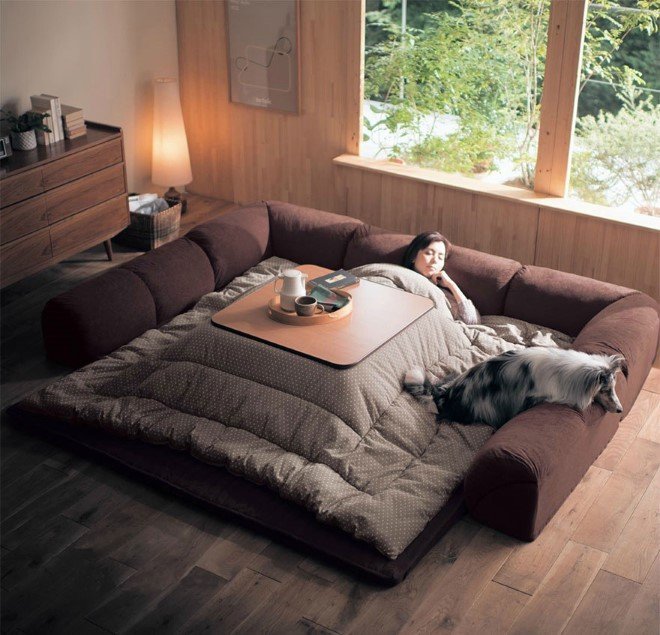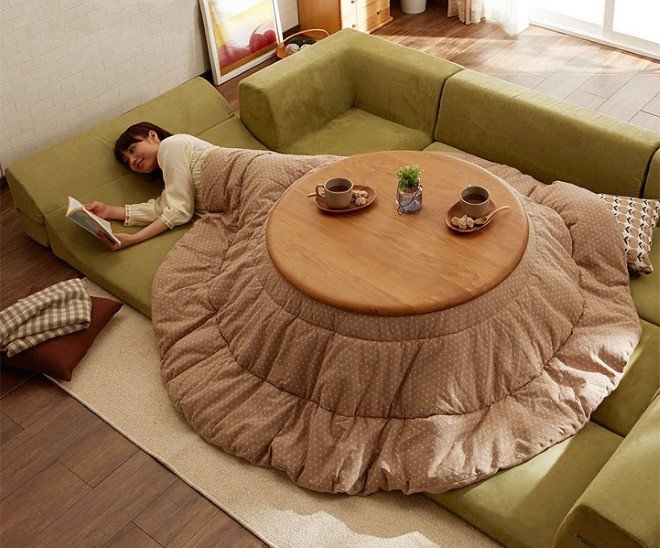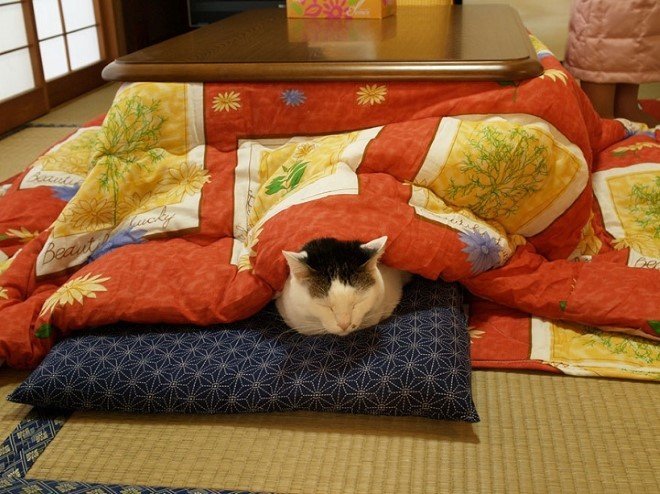 Images: Belle Maison
Reference: My Modern Met