Beauer 3X Trailer Expands to 3-times of its Original Size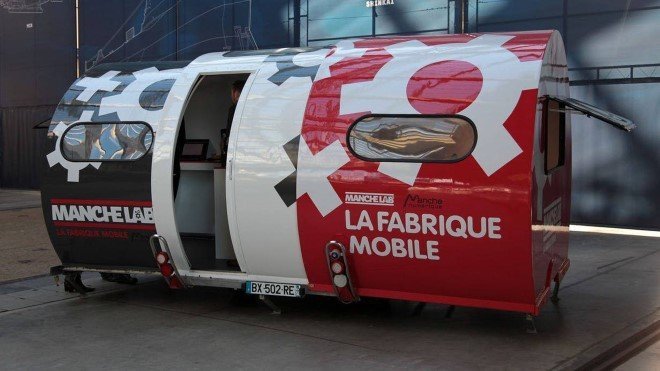 If you are a camping enthusiast and want more outdoor living space but hate to tow large bulky trailers, then Beauer, a French company has manufactured a camping trailer that will exactly meet you demand. Its 3X teardrop is mimicked by telescopic design which extends up to three times its interior space.
In the garage or on the road it looks like a classic teardrop trailer with dimensions of 8.5ft x 6ft x 8.5ft (L X W X H). It stays within the premises of towing vehicle. Telescopic designed 3X trailer is not a light weight ride, it weighs 2204lb (1000kg). At just a push of a button in 20 seconds it expands into three times its interior living space acquiring the dimensions of 43ft x 129ft. As opposed to most of the trailers, you'd not only be getting a 2-person bedroom but also a kitchen, bathroom and a dining area.
As the trailer reduces to its one-third size, don't just expect it to be empty, rather its folding sofa, folding bed and other interior equipment are so deftly placed around each other that, as soon as the extension is done, all that well-equipped interior offers you a place to live in so that you don't have to tow any extra furniture around with you.
The room highlights a twofold bed and a little narrow bathroom just off the bedroom which features a shower, sink and a cassette toilet. The living zone has a vast eating table and a couch which additionally changes over into a twofold bed. The kitchen accompanies a two-burner stove, a 130L refrigerator, a sink, and a lot of cupboards and storage room. There is an additional space for a discretionary small microwave oven.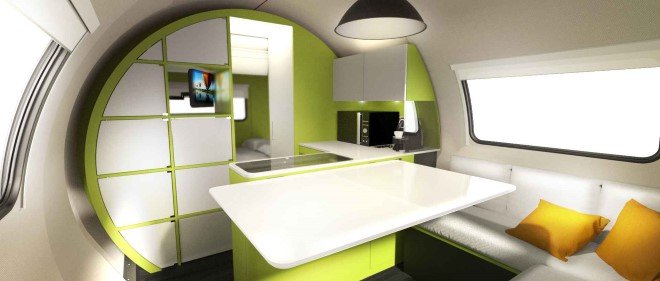 Image: Beauer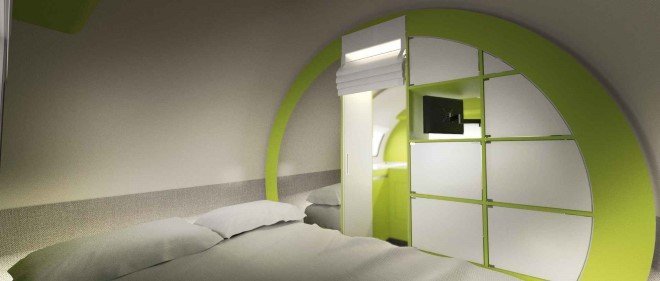 Recommended for you (article continues below)
Image: Beauer
The 3X configuration has been around for quite a while and went on sale in September 2014. It's price begins at US$23,000. Beauer has plans to make it available across Europe and overseas to North American region till 2018.
Beauer has also planned to commercialize an upgraded version of this product. The upgraded product is designed in such a way that trailer will be integrated into a camper van which is called as 3XC. As per anticipated interpretations, 3XC has been modified in a way that instead of tagging along to the vehicle, it is secured atop. User can use 3XC as a standalone unit after detaching it form the van and as well as can camp atop. Furthermore, Beauer has also planned to market the 3X+, a more extended, bigger trailer in 2018, that uses a similar style of expandable plan to offer 291 ft2 of floor space. It will be unique as for now it is the only product around the market that offers 34 m2 as a habitable place.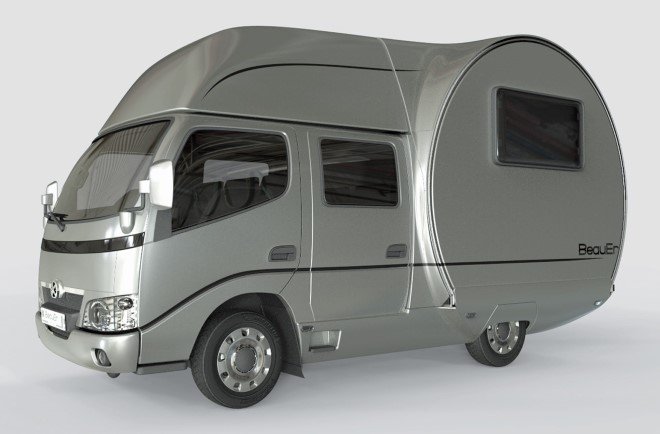 Image: Beauer
Image: Beauer