Artists give old stone Greek building a colourful burst with their art installation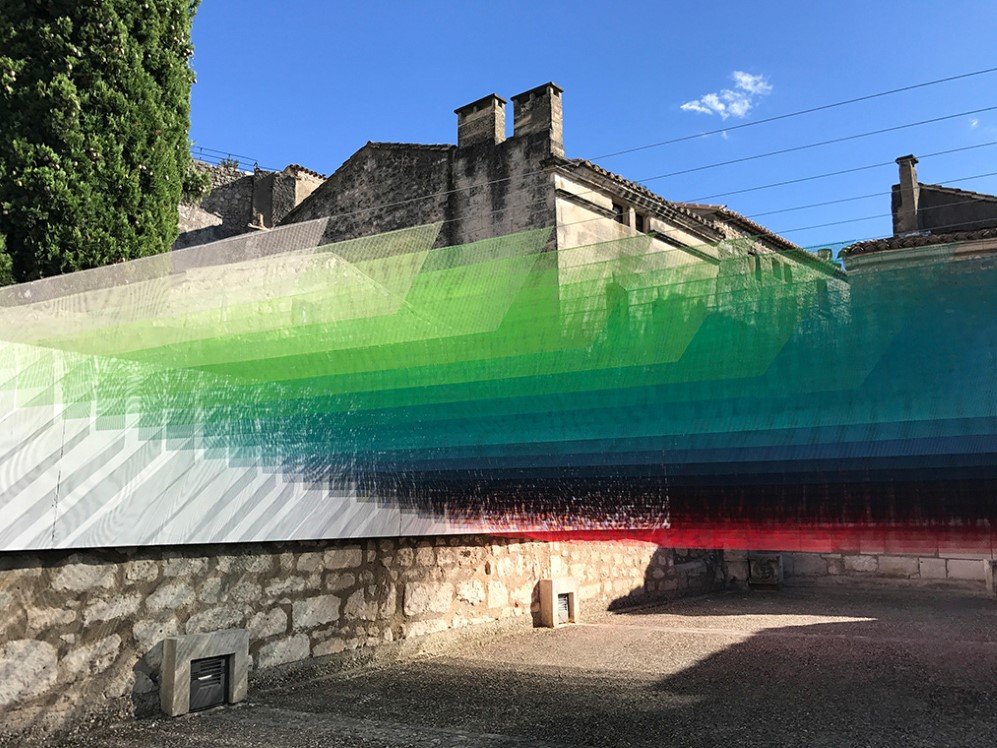 If anything can make Greece appear more interesting that it already is, it is definitely an art installation by artists Thomas Granseuer and Tomislav Topic. The duo, together known as Quintessenz, are famous for their site-specific installations and this time, they created their magic on a 400-year-old ruined stone building in a Greek island, Paxos as part of the Paxos Contemporary Art Project.
The artists used mesh like fabric to create geometric shapes which were then spray-painted and suspended in grids and rows. When looked from far away, the installation gives an illusion of digital pixels that merge with each other to form a smooth colour gradient. This spectrum of rainbow hues stands out against the background of gray stone buildings and justly catches every passerby's interest.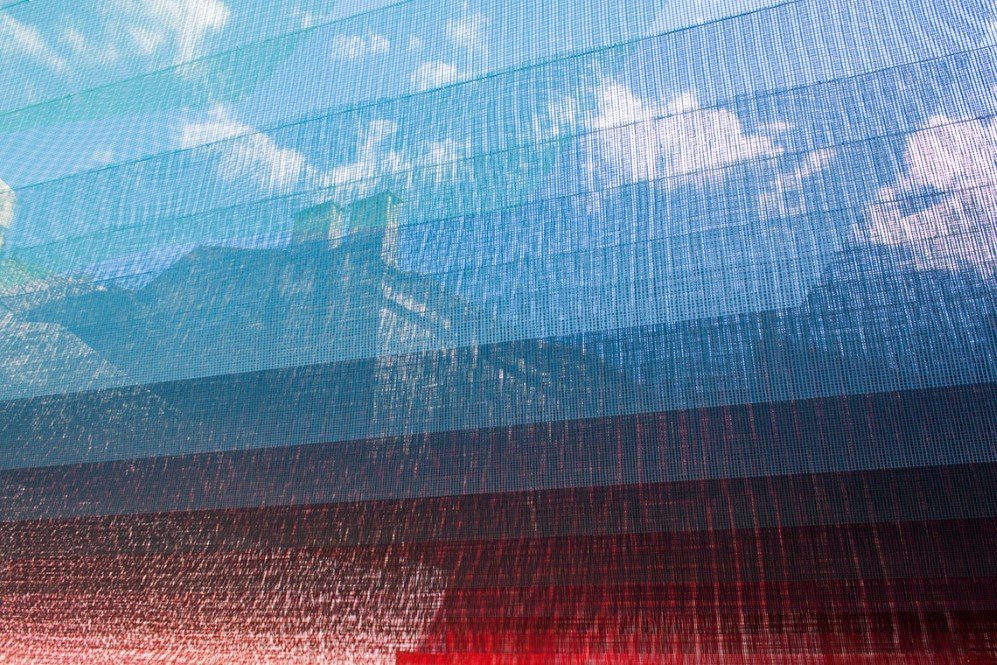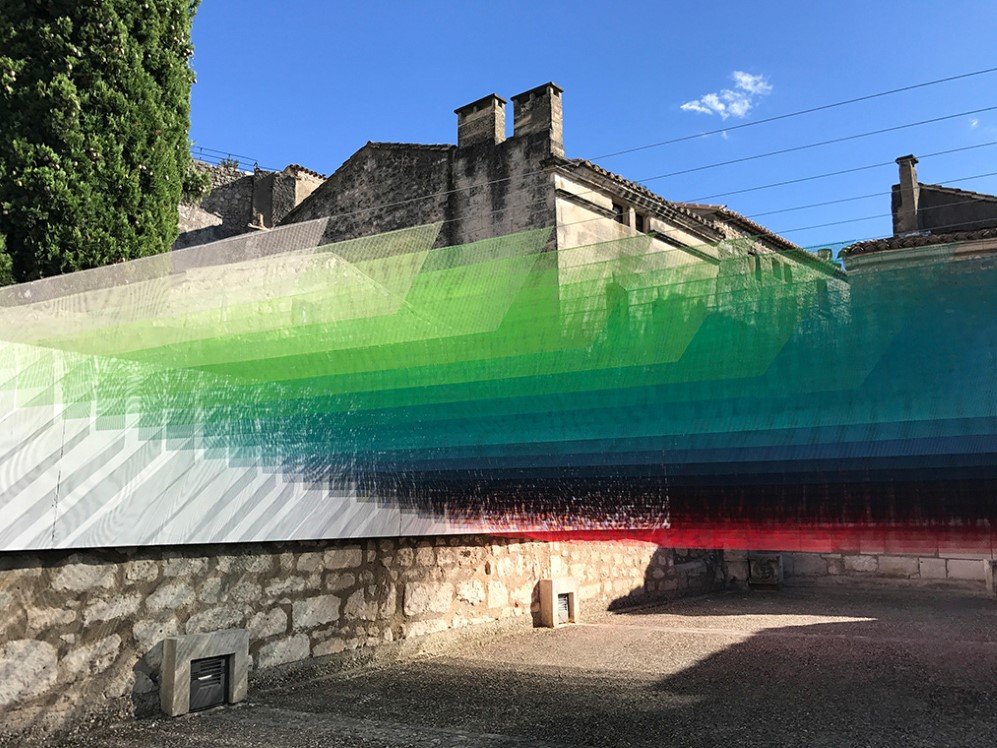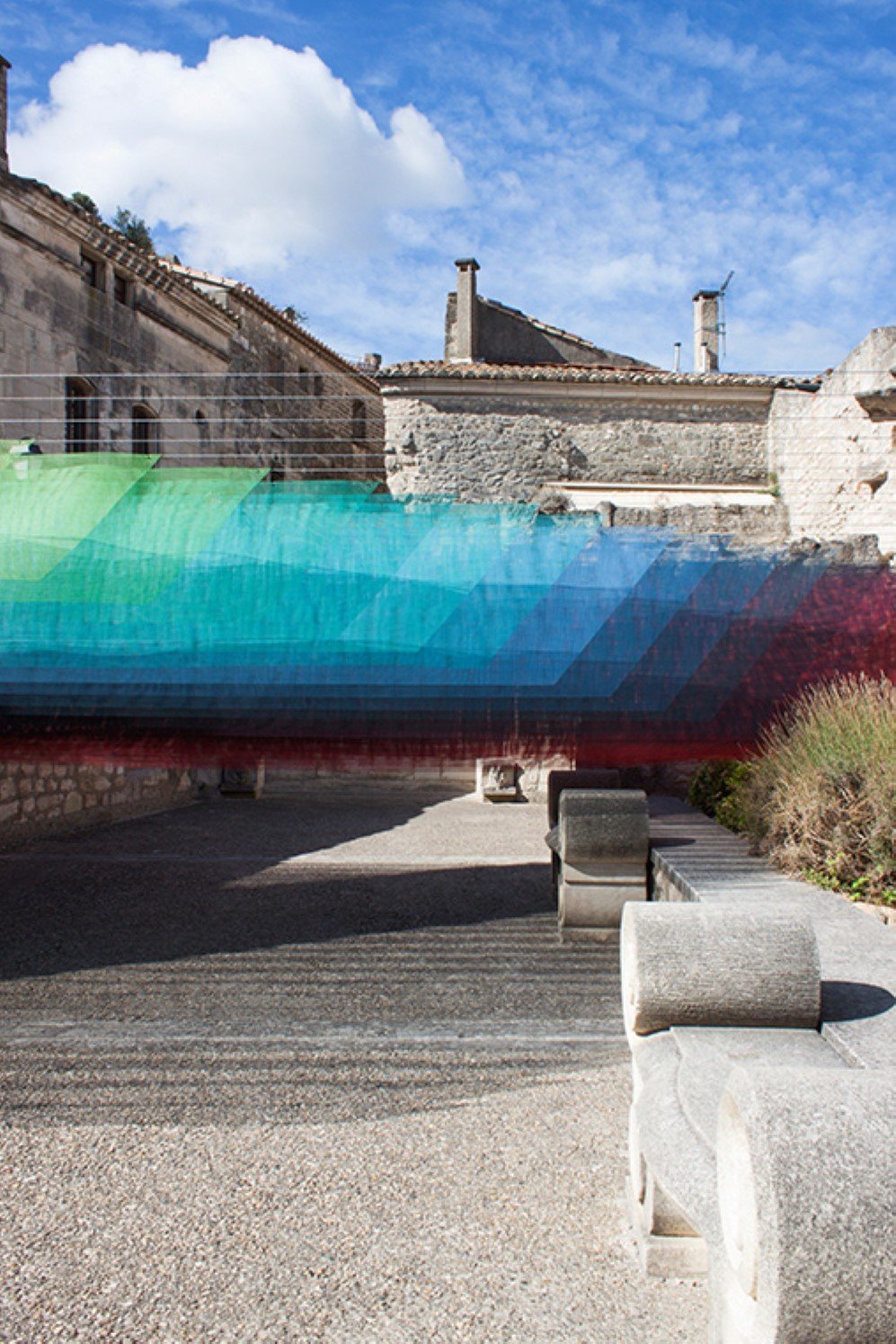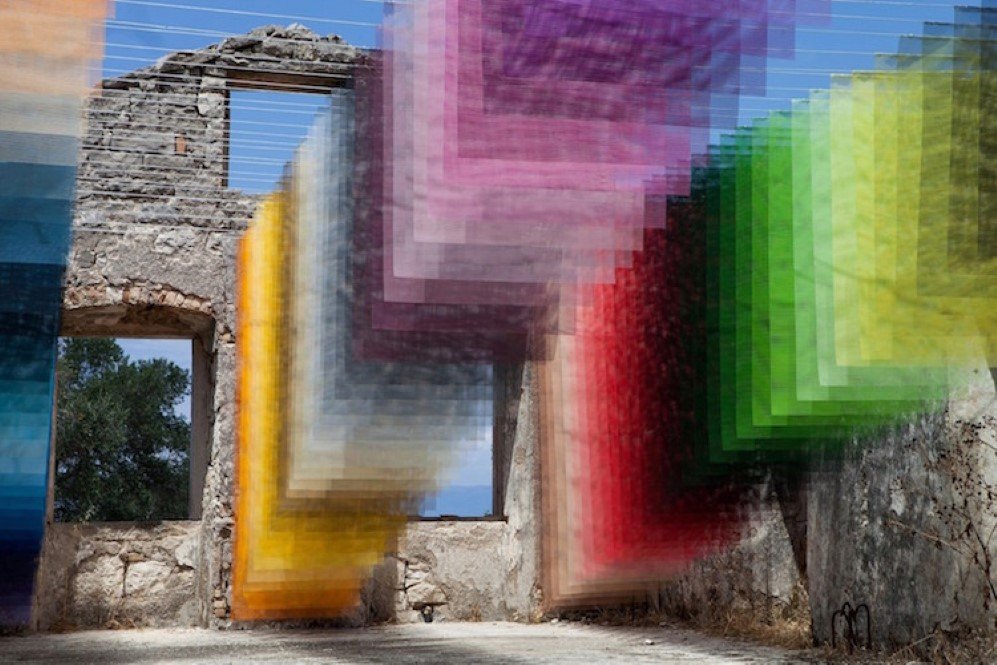 Recommended for you (article continues below)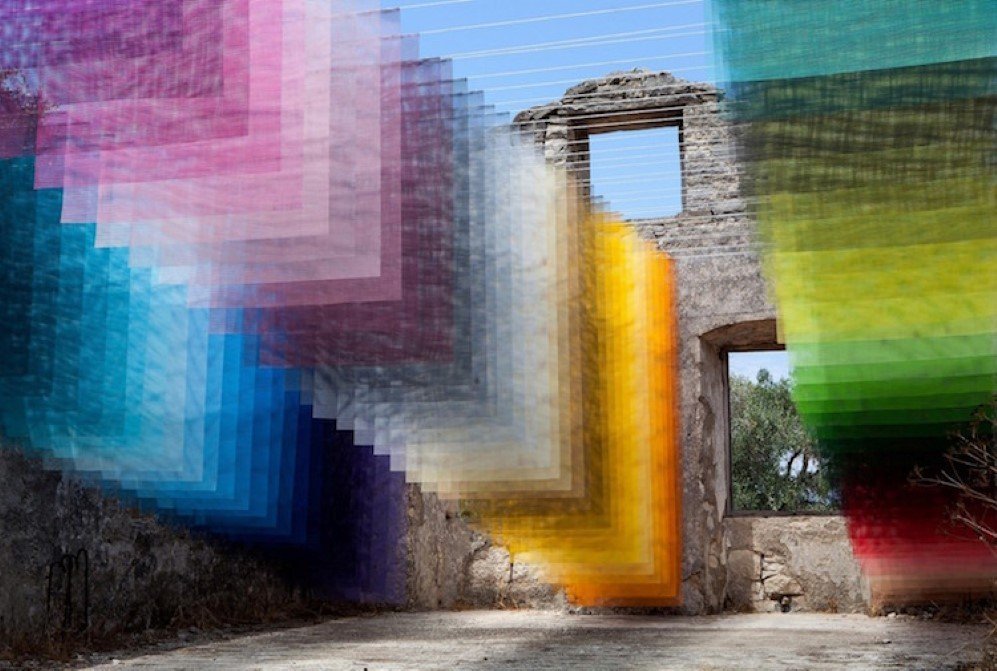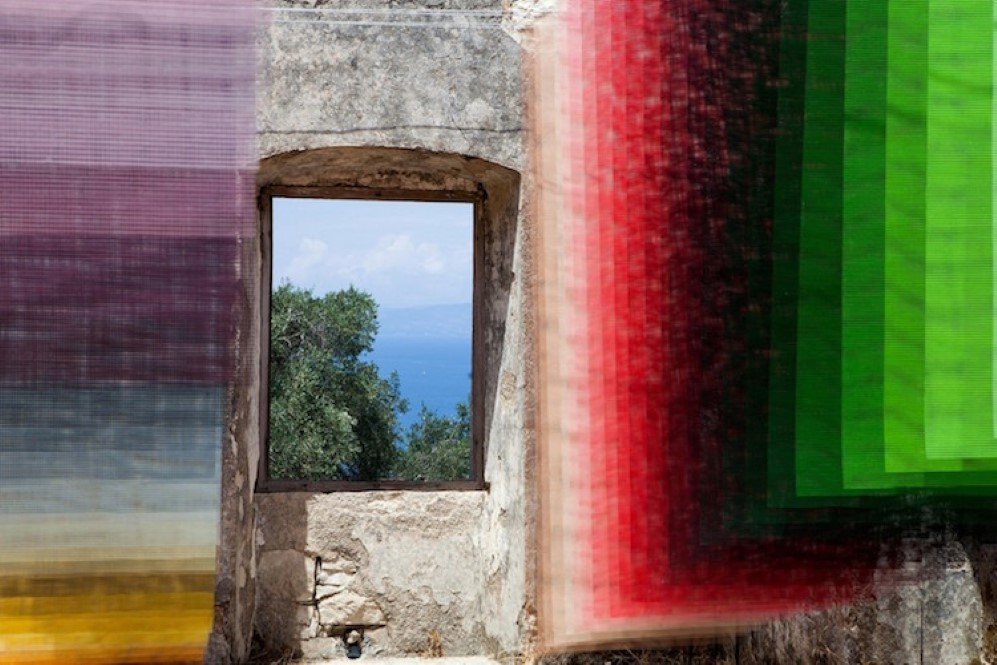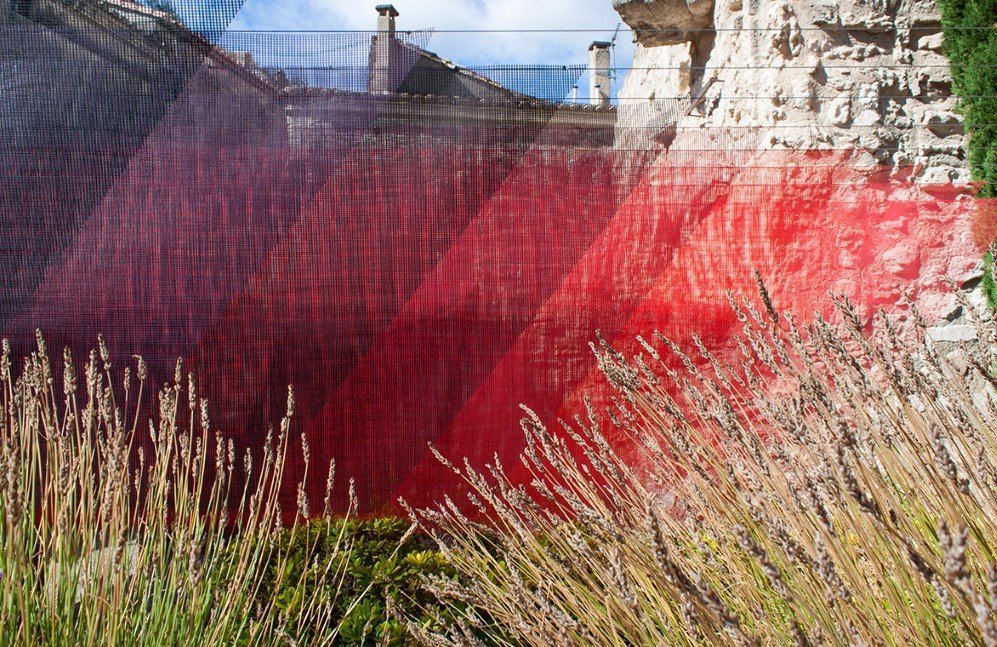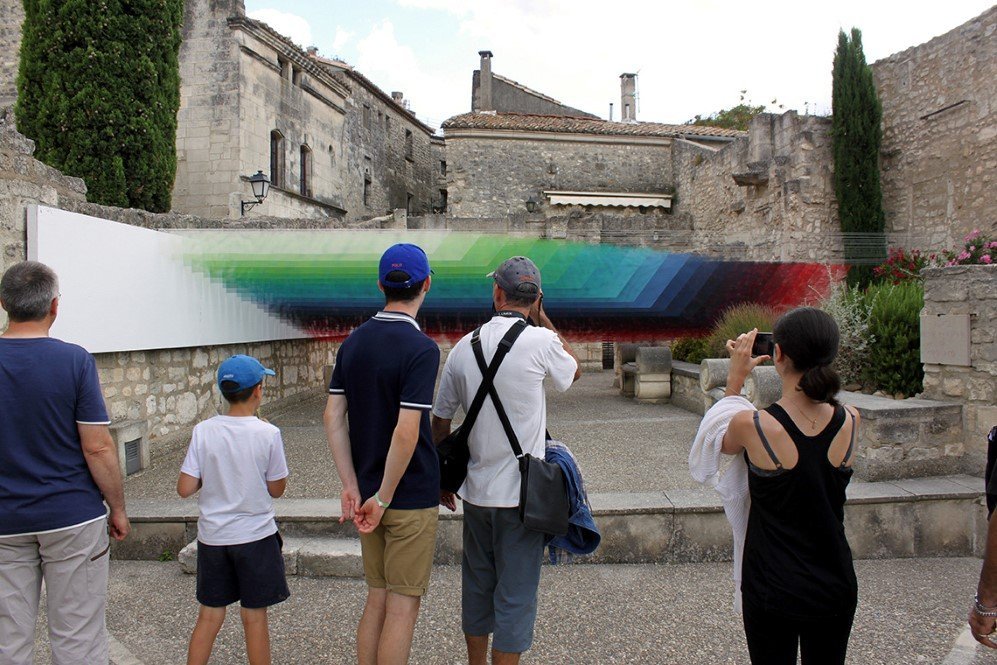 Images: © Quintessenz
Quintessenz: Website | Facebook | Instagram | Vimeo
h/t: Colossal