Artists create stop motion film in MINI Countryman's cargo space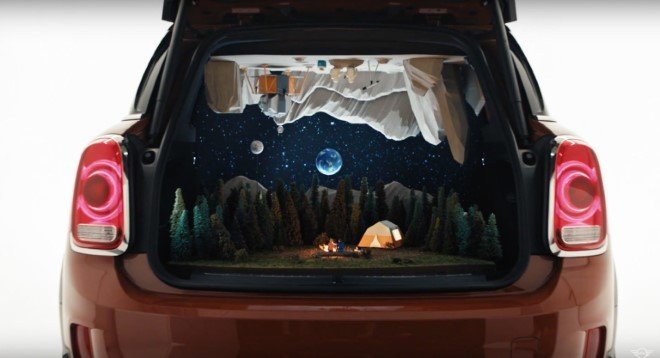 MINI USA has always got the most innovative ideas for ad campaigns and this time for 2019 MINI Countryman, the company invited over Nix + Gerber and Kirsten Lepore who produced stop motion films in the car's very own cargo space. Nix + Gerber's film, "Camping" explored the idea of camping in the space by using rocks, wires and foam to make up the landscape of the moon. Whereas, the animation expert Lepor played with the underwater landscape in his film, "Underwater". The film was an innocent little love story and surprisingly, the whole film was made up of paper with a plexiglass on top for that realistic ocean water shimmer.
'Camping' and 'Underwater' are being screened at BAM Rose Cinema at the Brooklyn Academy of Music and at The Other Art Fair respectively are quite obviously garnering all the love from the audience that these interesting films deserve!
Recommended for you (article continues below)
Kristen Lepore: Website | Vimeo
Nix + Gerber: Website
h/t: Colossal