Artery residence is a dream come true for all those who love art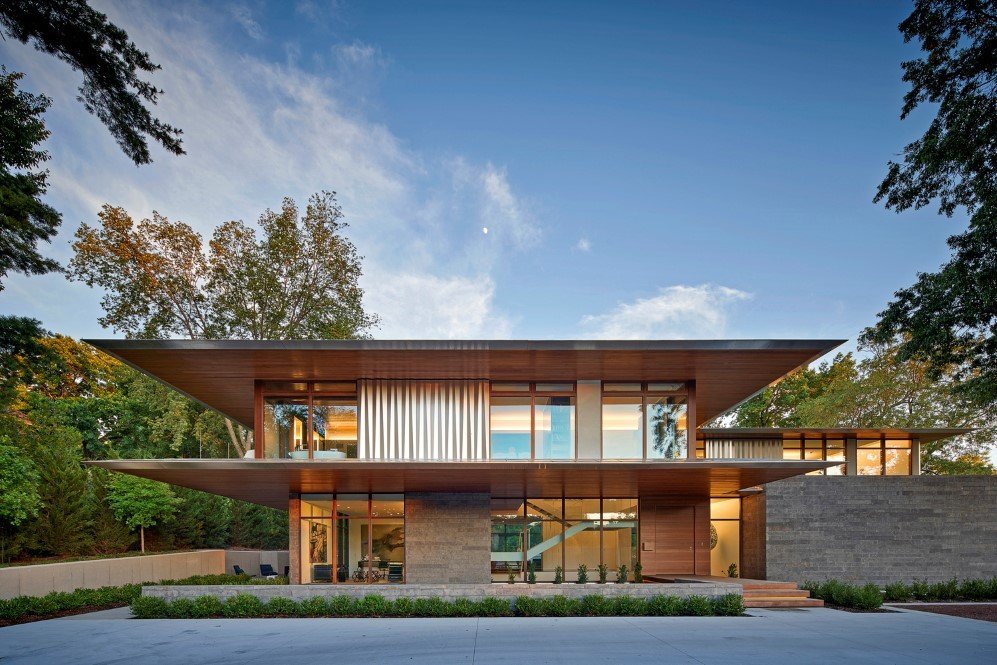 Great art needs a great home to be placed in and no one did it better than Hufft when an art-collector couple approached the firm to design a home suitable to exhibit their collection of 20 years. Hufft designed a wonderful home for them in Kansas City that features the sculptures, photographs, installations and paintings retrieved by the couple in each and every part of the house, including the garden area and thus, the house was rightly named Artery Residence.
---
Recommended for you (article continues below)
Diverse artwork in the form of large-scale sculptures were installed by the architects in the garden area.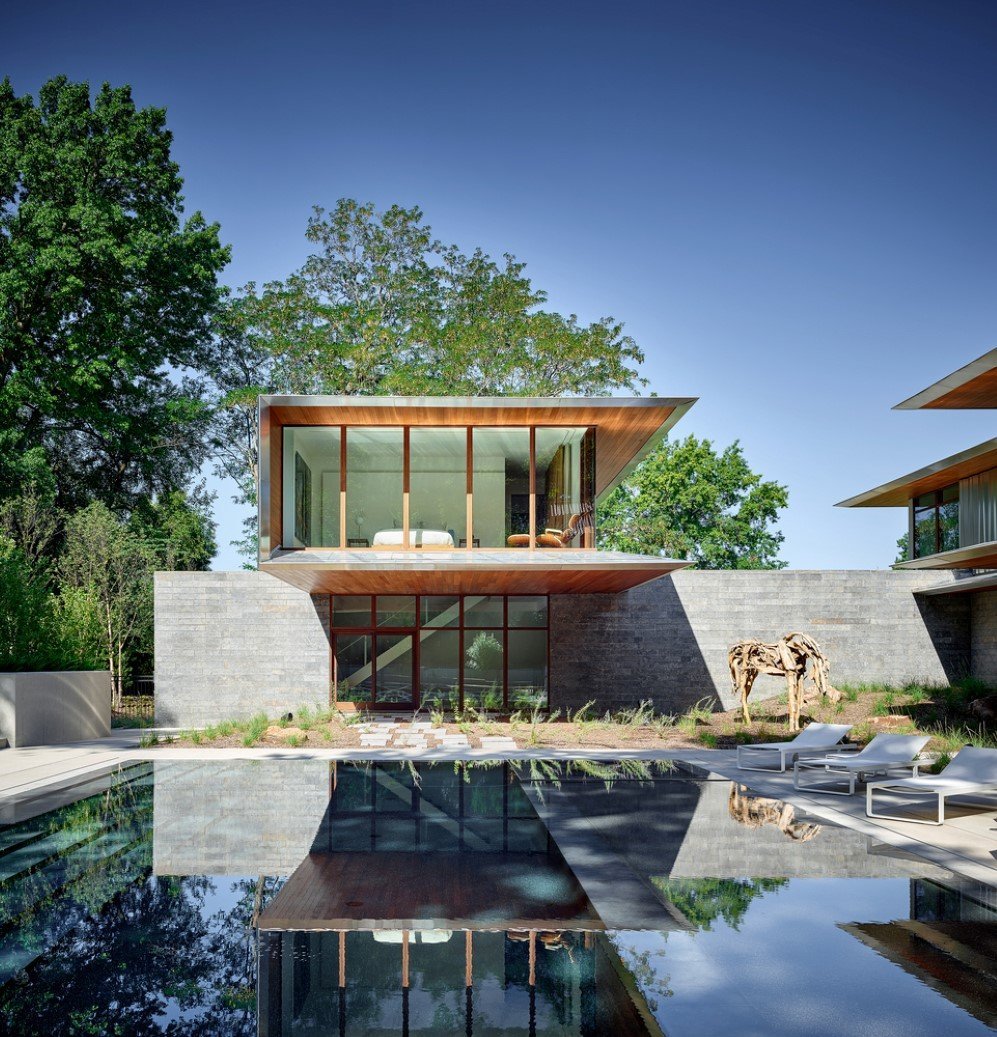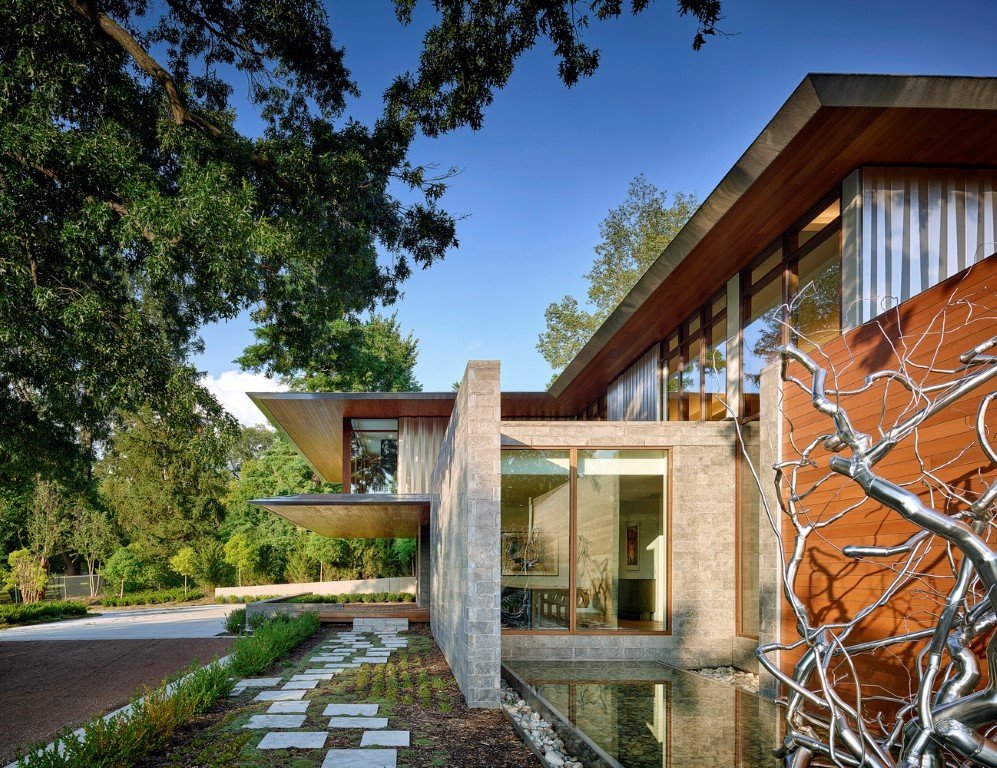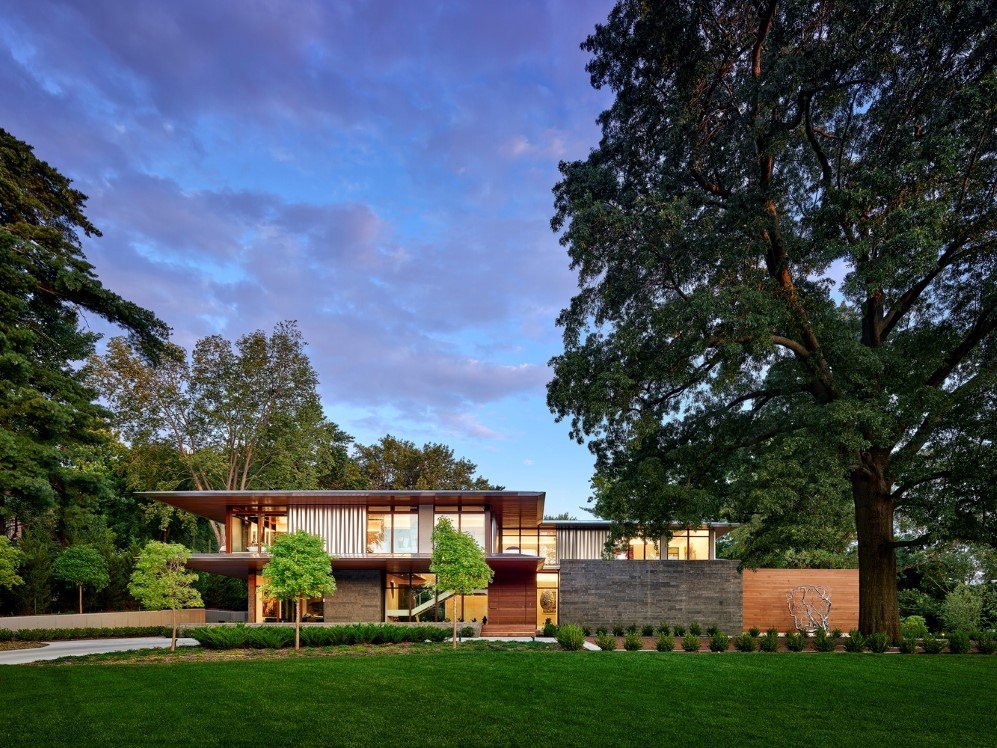 ---
The upper story of the house comprises of couple's suite bedroom, two bedrooms for their children and two for the guests. The aluminum louvers artistically provide shade to the rooms.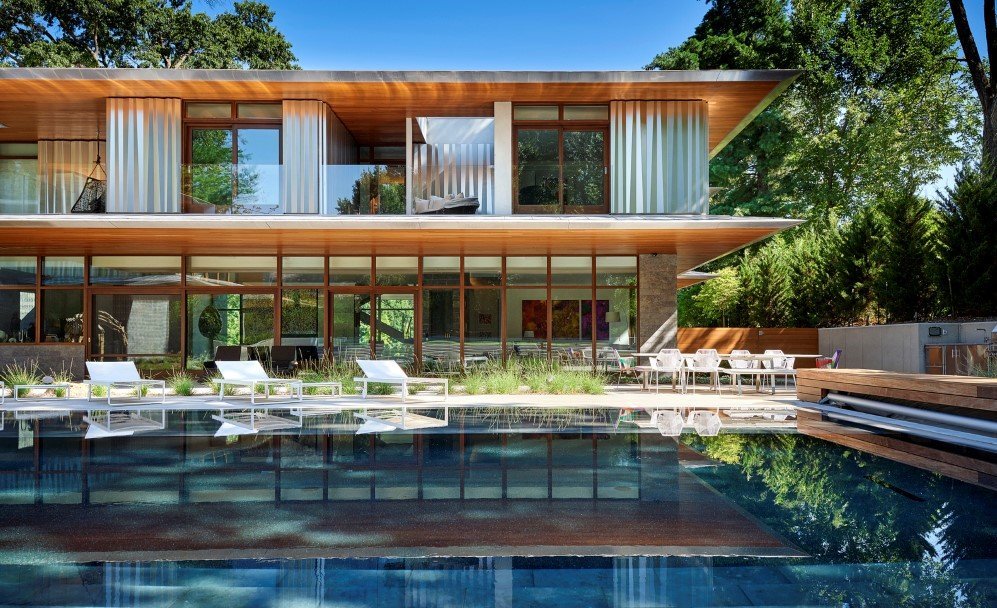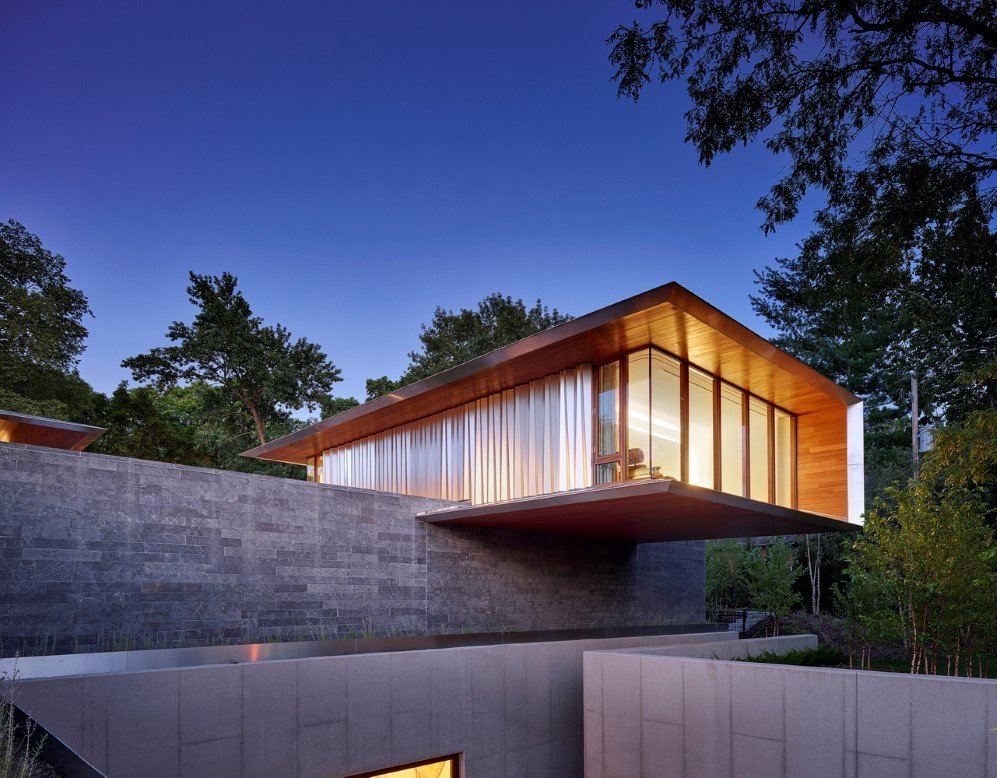 ---
The floor to ceiling windows in the bedrooms make it seem like large landscape photographs, fixed in wooden frames.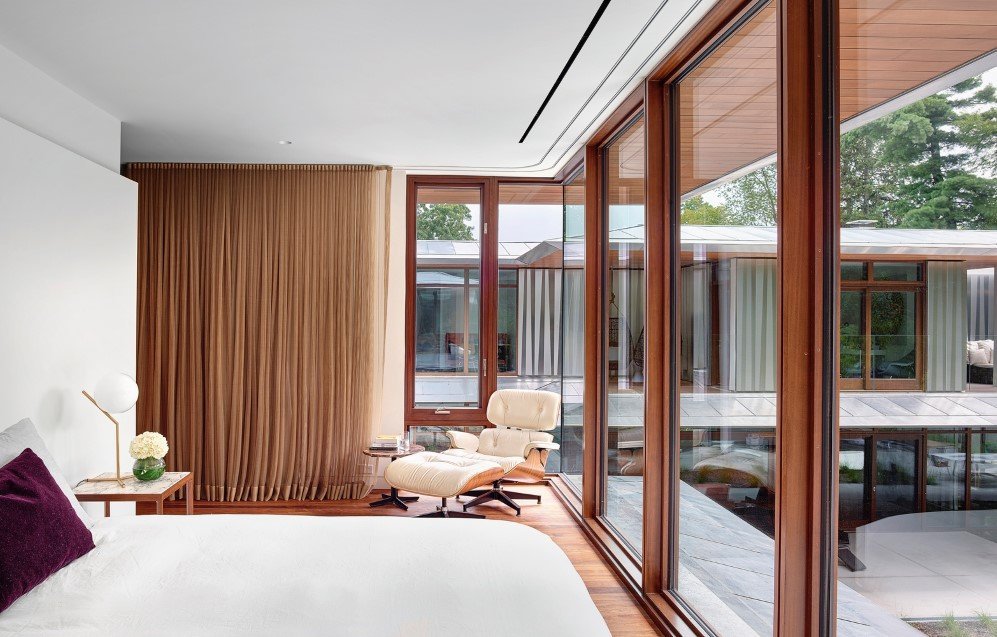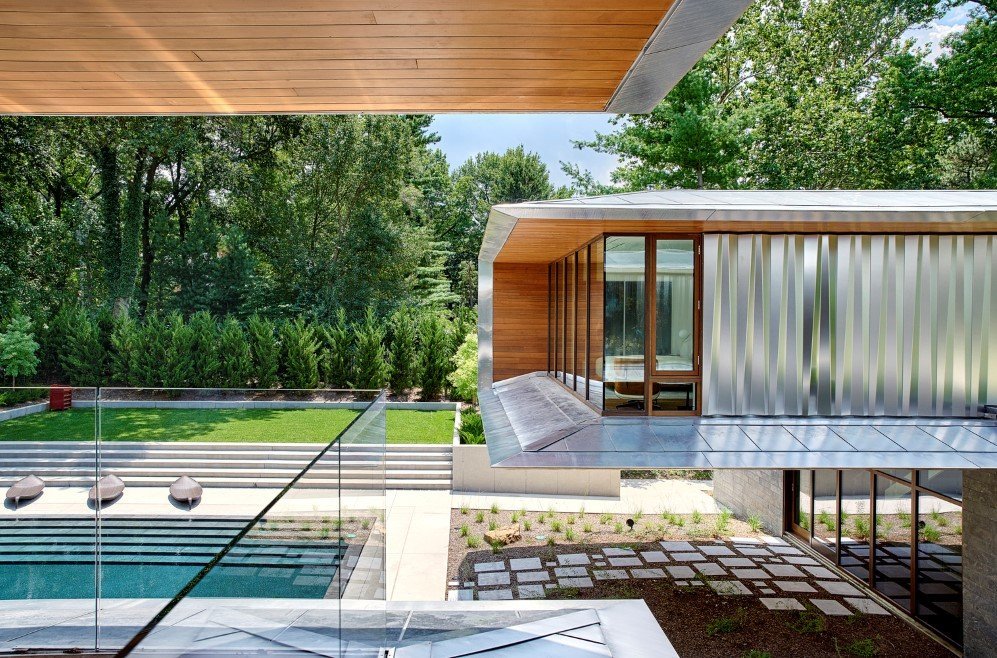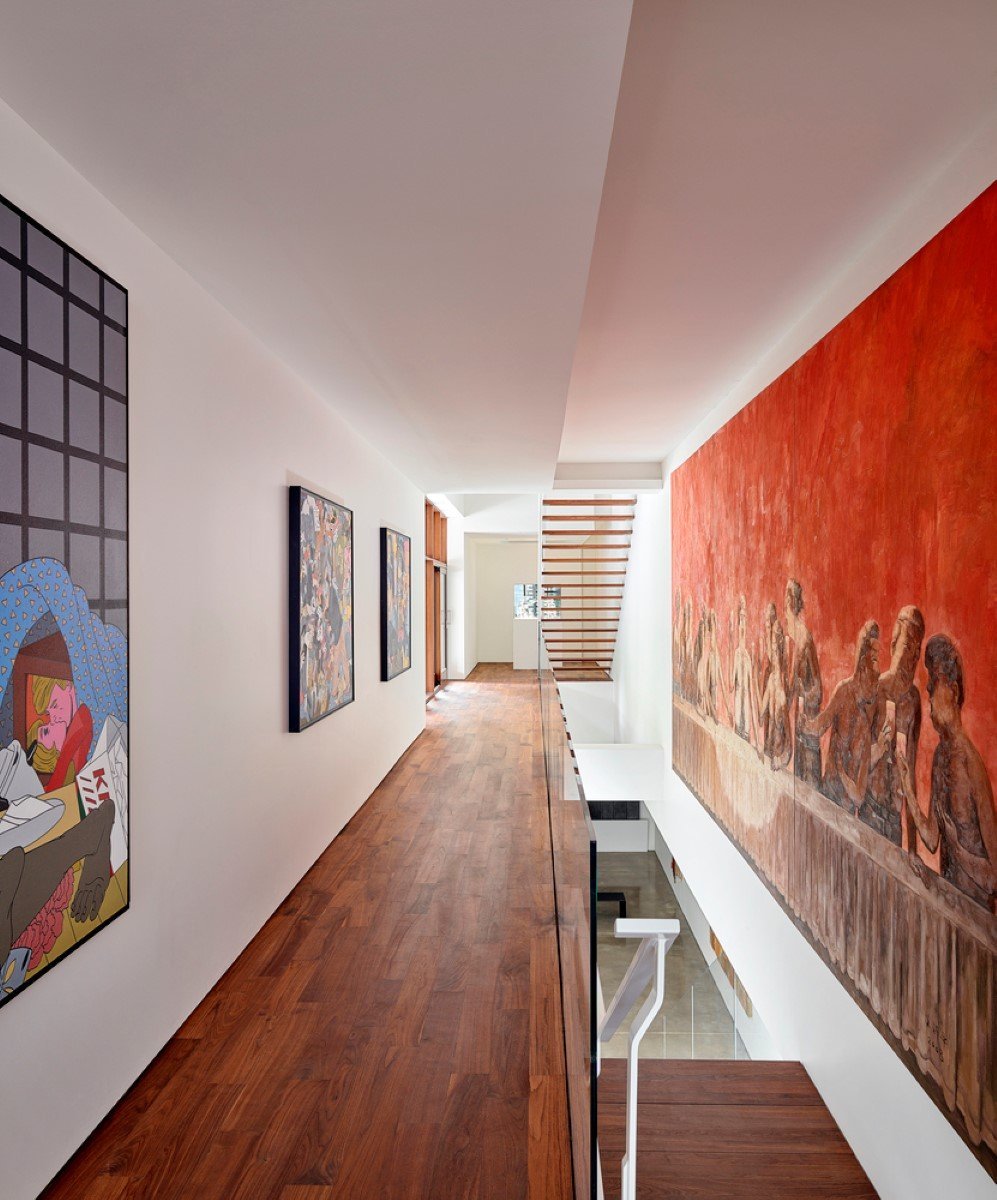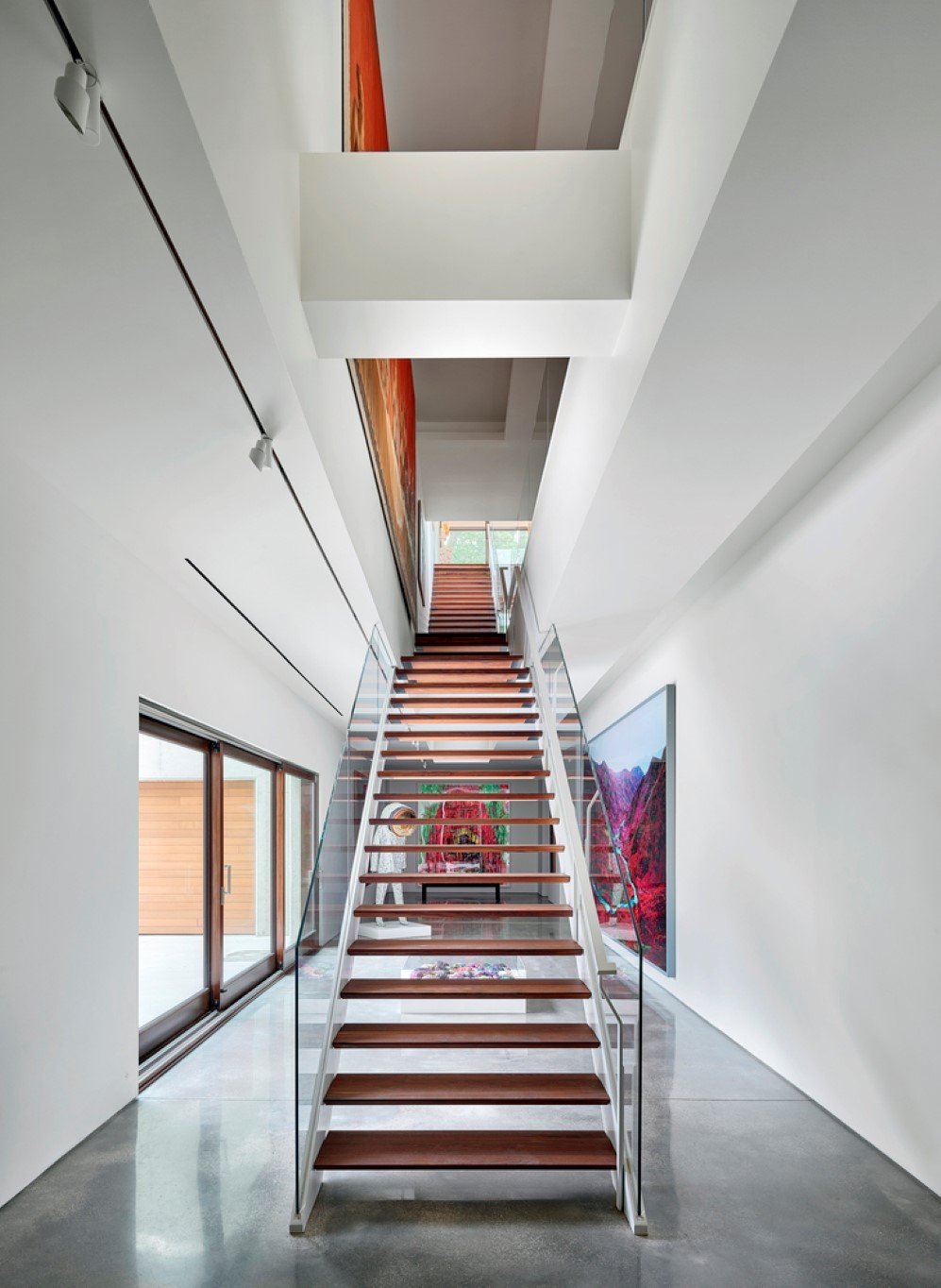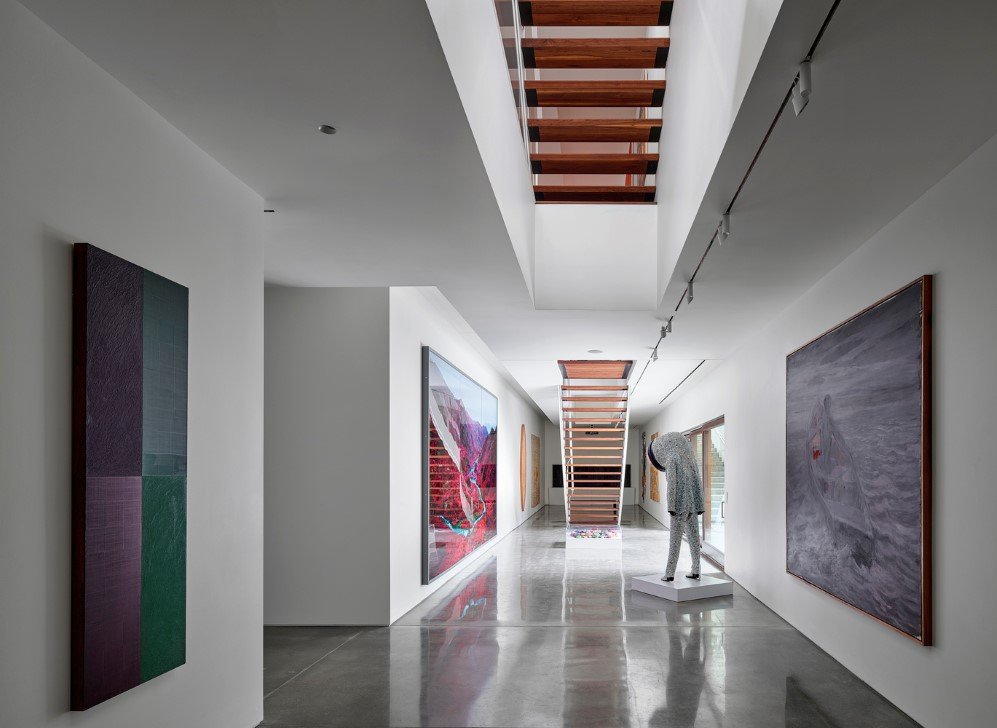 ---
The façade of the lower story features limestone blocks and the floor plan comprises of a living room, dining room, a kitchen and two offices.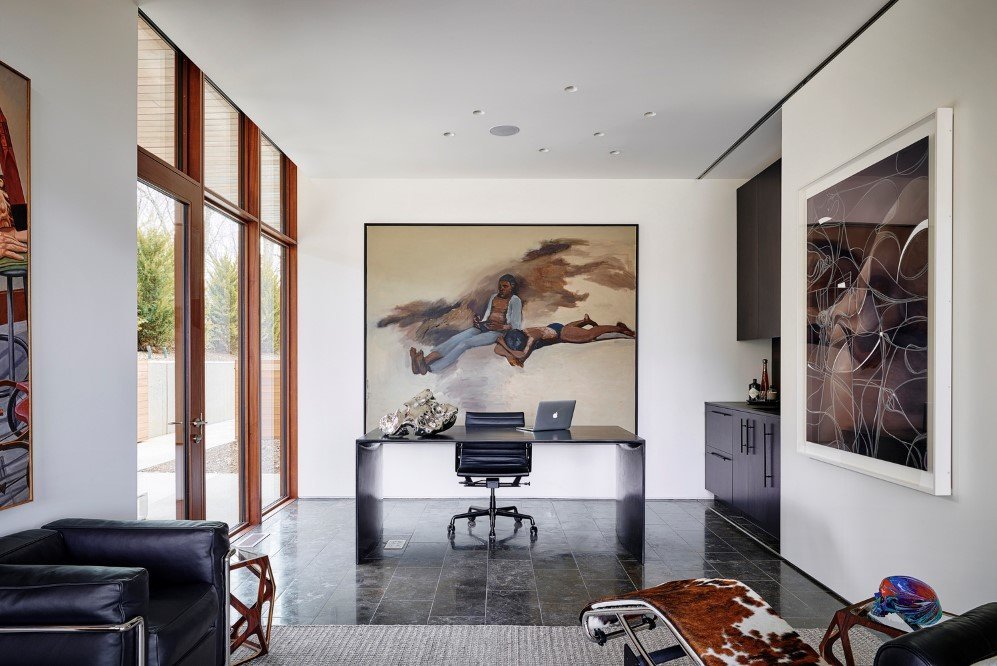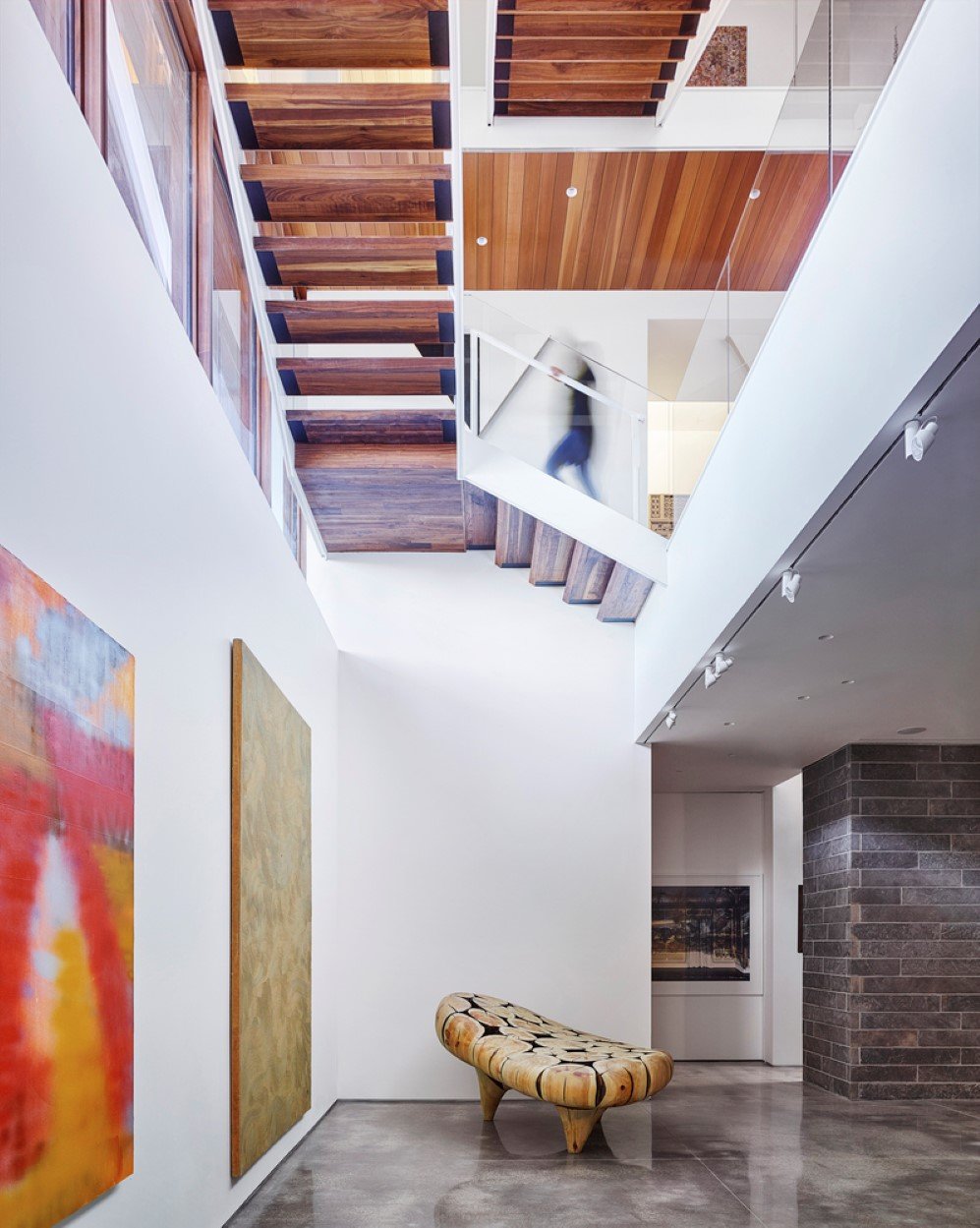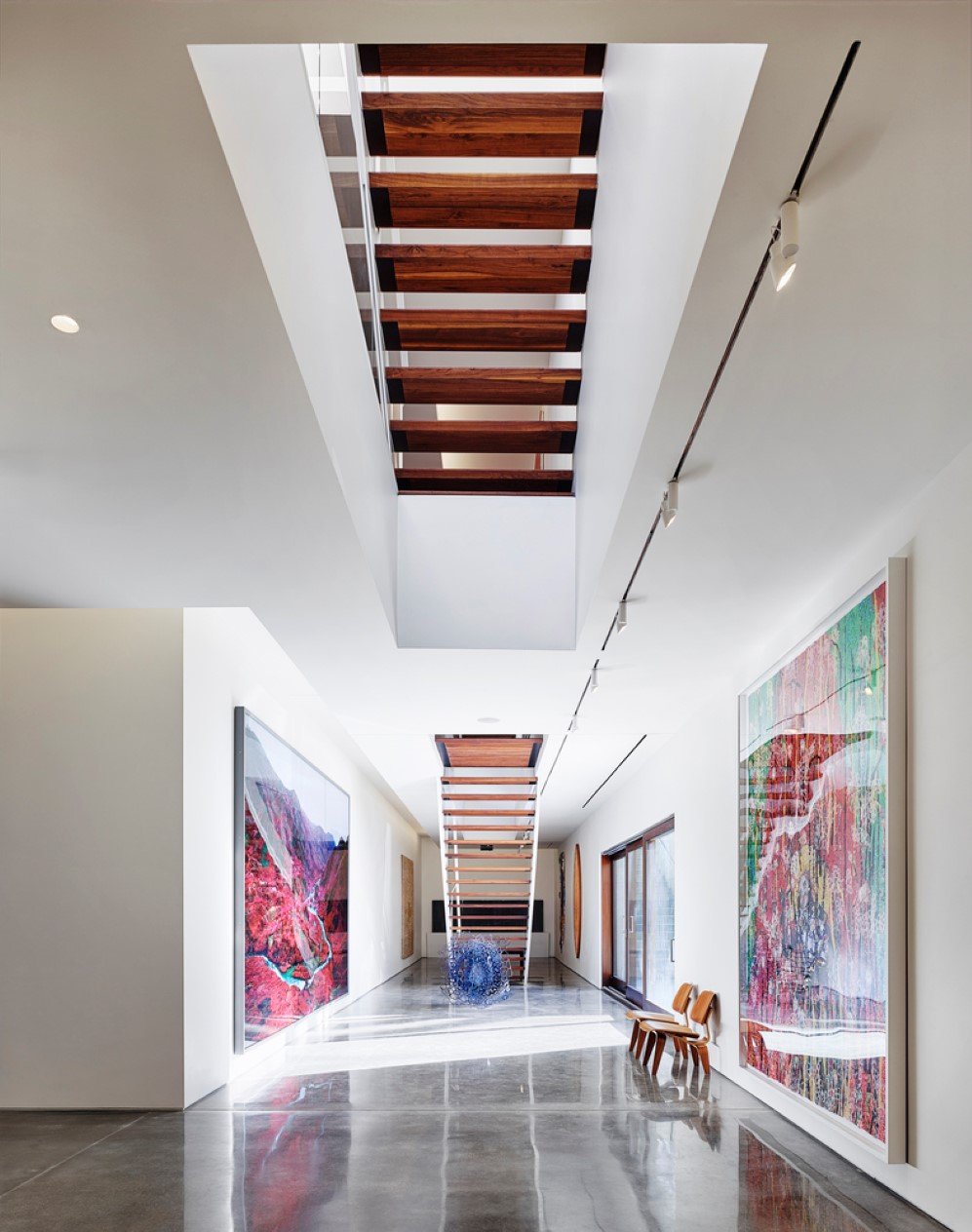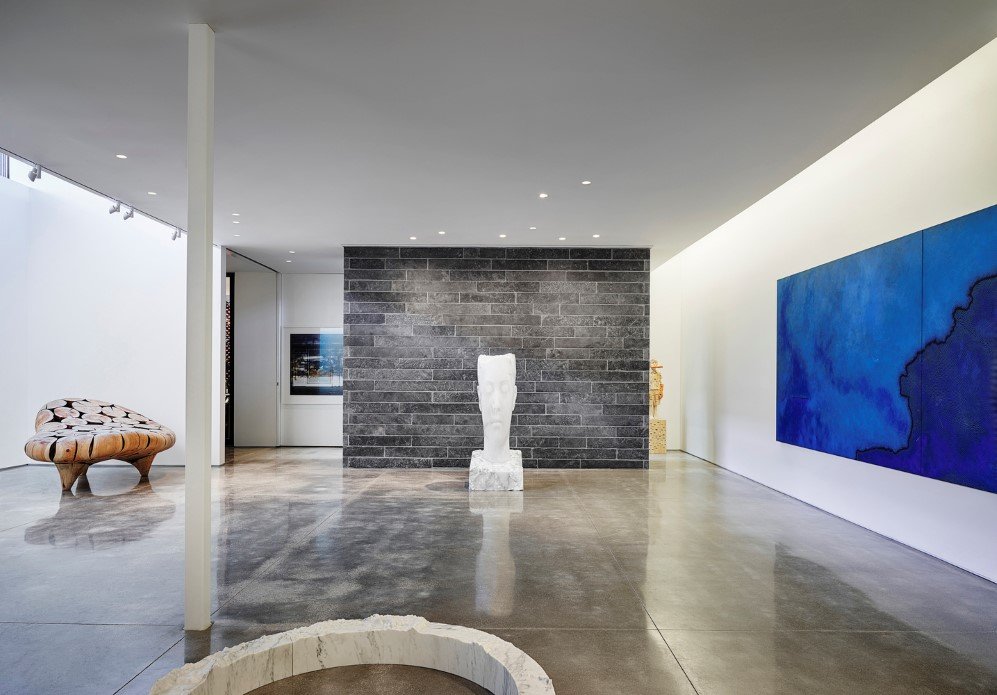 ---
The "non-gallery" part of the house manages to look equally gorgeous with its lavish furnishing and interesting artwork.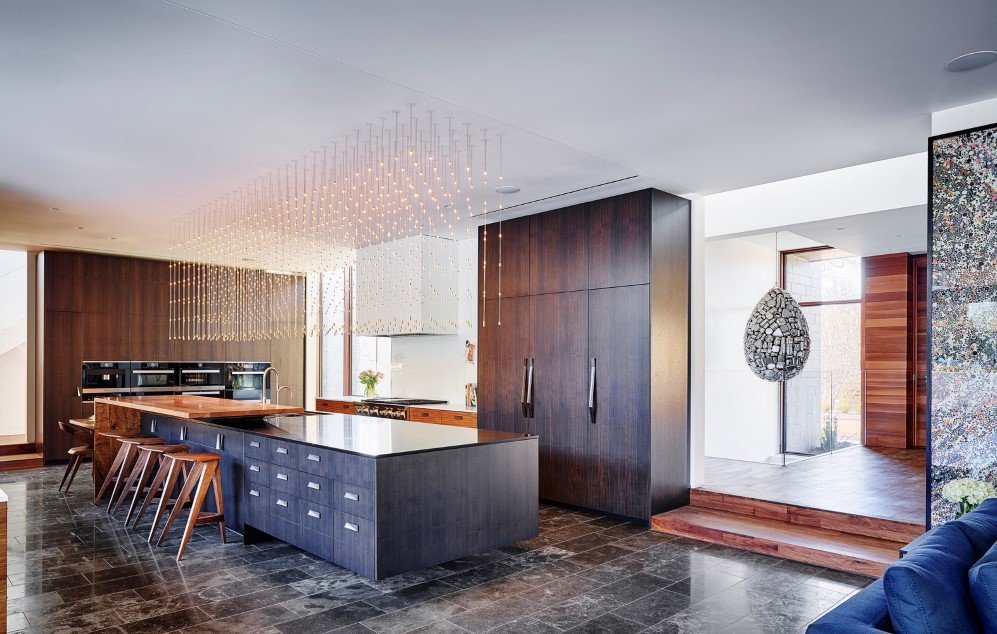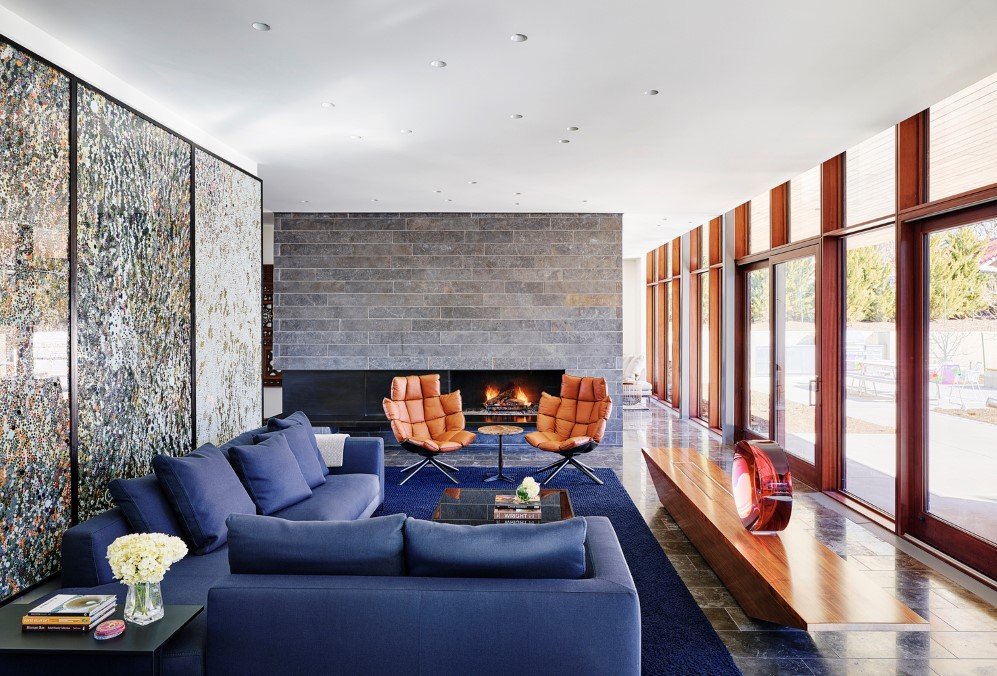 All Images: Michael Robinson via Arch Daily
Architect: Hufft
Project: Artery Residence
h/t: Dezeen