Architects built themselves an extension to enjoy the rain right in the comfort of their home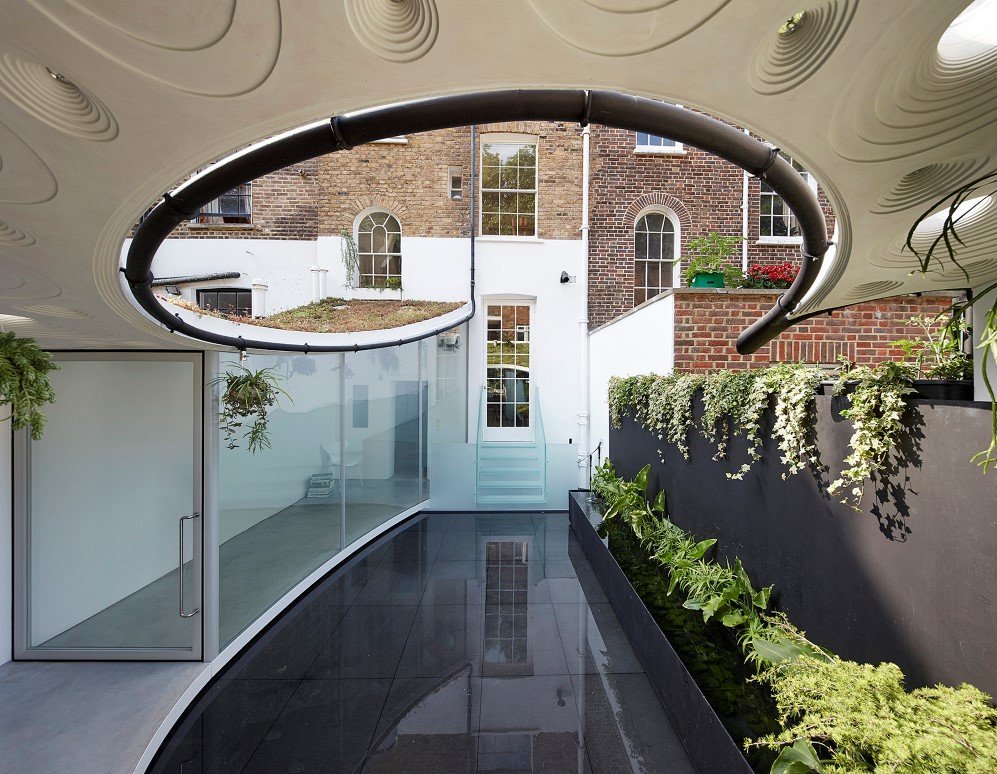 No matter how much you love the rain, unexpected and frequent rains in London quite often become too irksome to actually enjoy it. This is probably exactly why architects of the famous British firm Tonkin Liu, Anna Liu and Mike Tonkin, took 12 years to design the extravagant rear addition which works as a weather theater for their home in north London.
The rear extension is basically a curved glass wall that leads through a courtyard terrace to a sunken basement bedroom. The whole area, be it the roof or the interior of the hallway, is covered with plants. However, the plunging roof is extremely tastefully planted with sedium and features small glass-domed holes, which let the sunlight in the space.
The house turns into an exotic weather theater as soon as the downpour starts with rainwater gushing down the transparent roof and into the black pipes fitted along the edge of the interior of the extension and finally ending up into the rainwater harvesting tank. The most amazing thing about this elaborate design is that it is not just pretty to look at but, it is also environmental friendly since the rainwater can then be used to water the plants.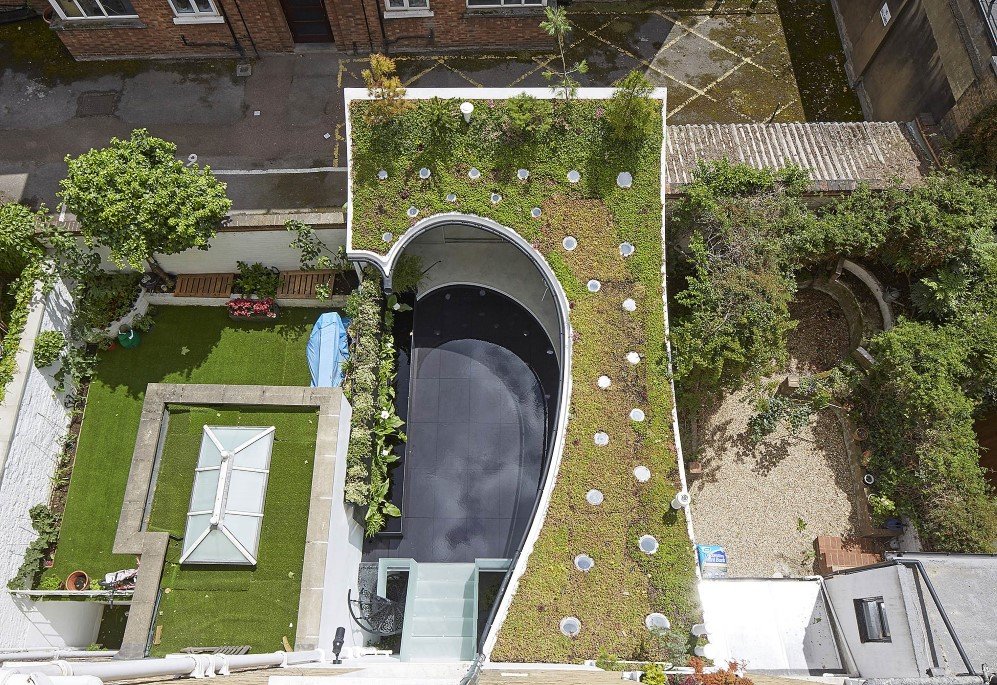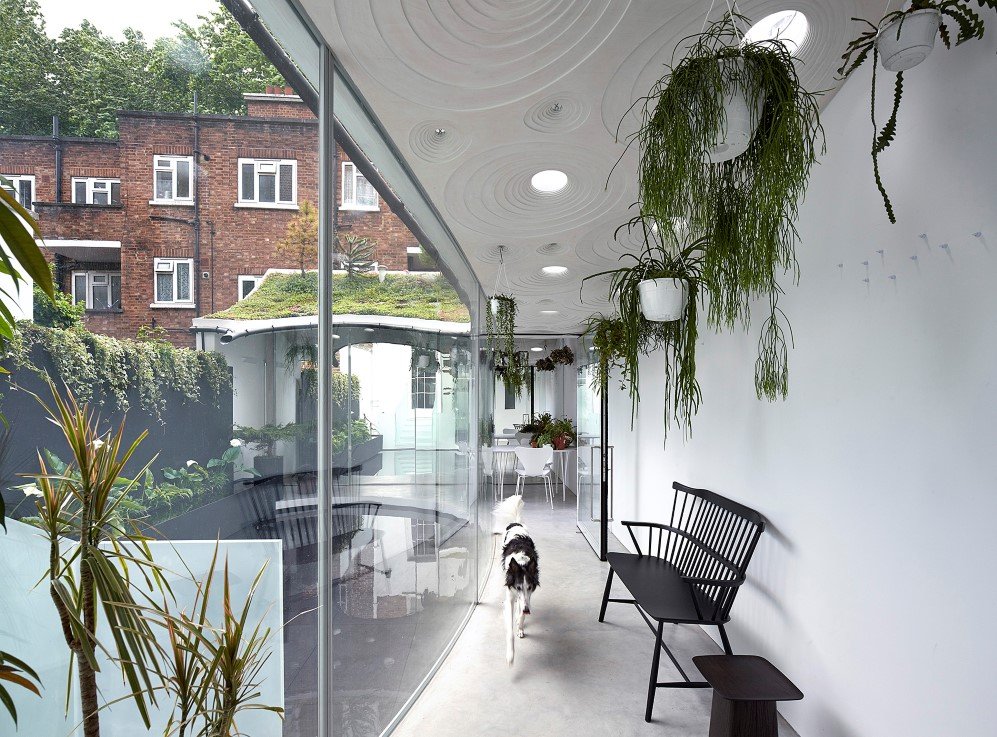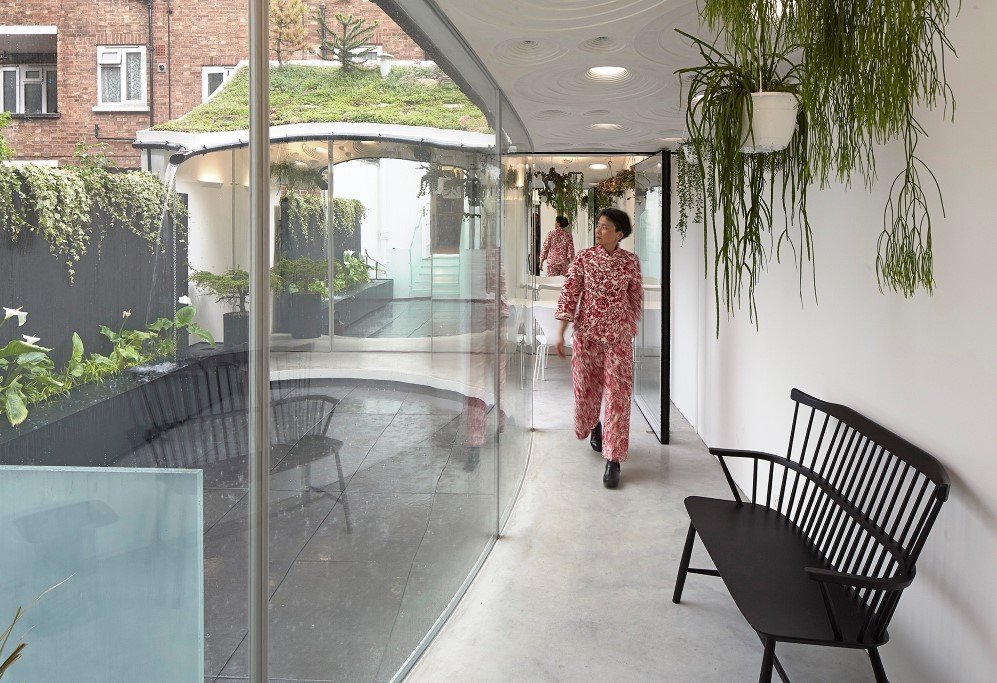 Recommended for you (article continues below)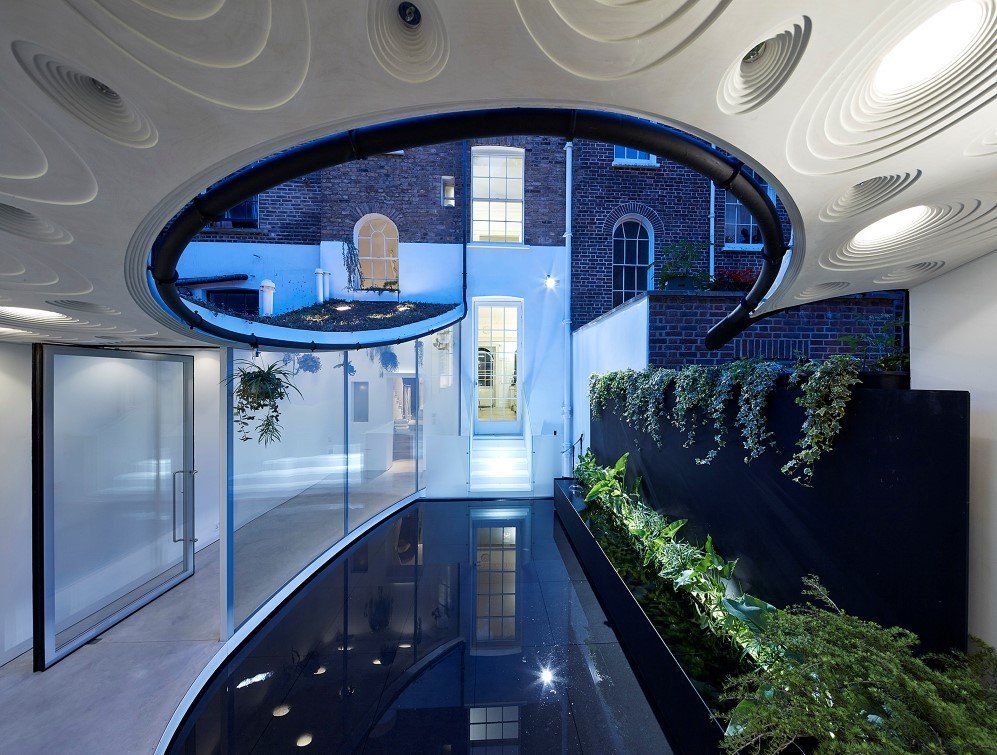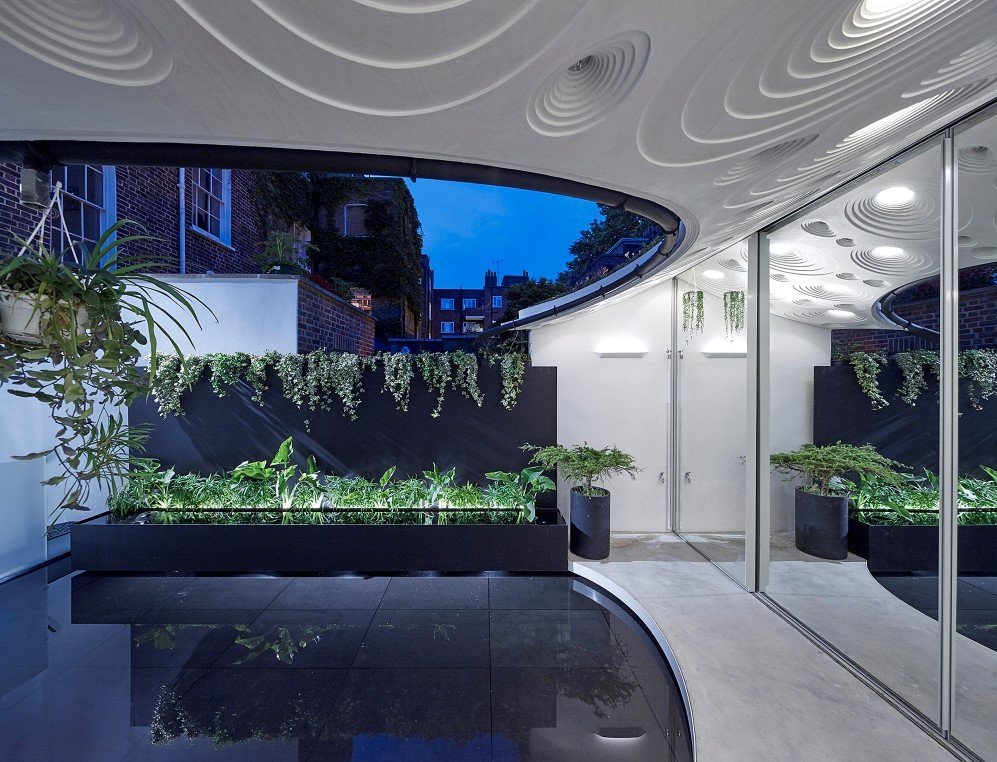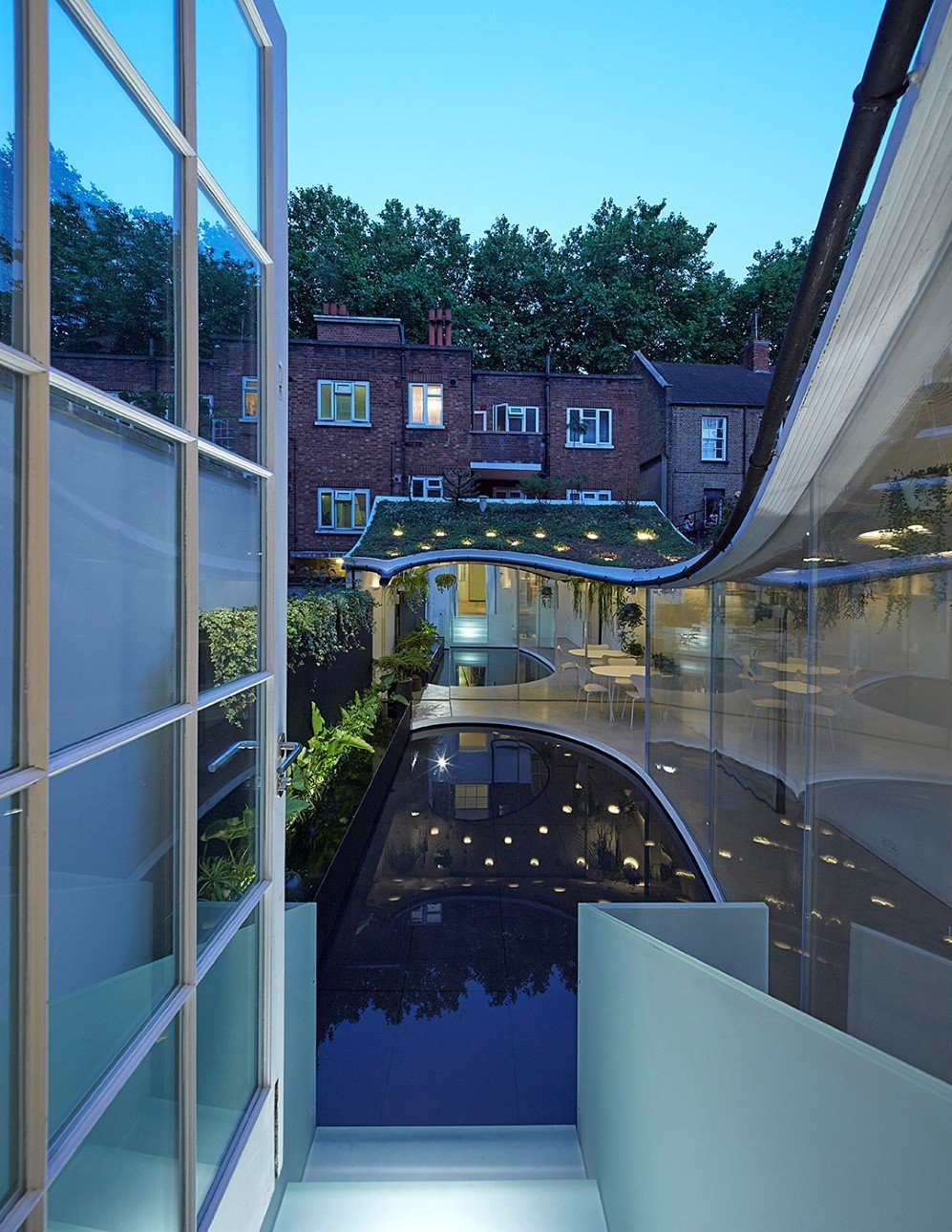 Moreover, the sun rain extension leads to a basement bedroom that gives off the perfect cozy vibe that anybody would crave for during the tough rainy days!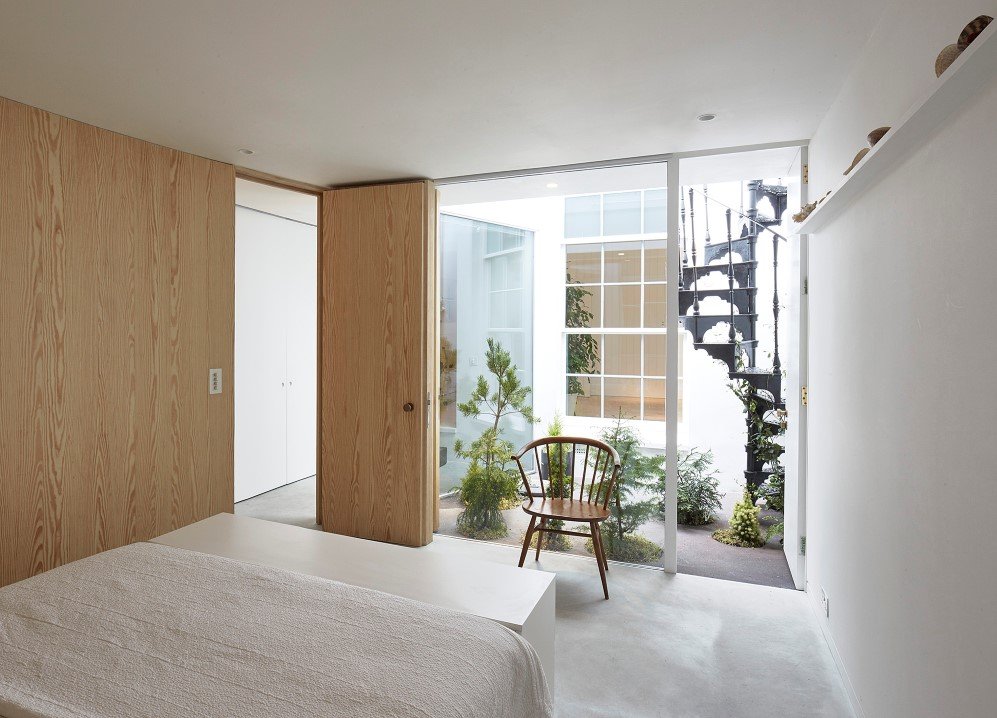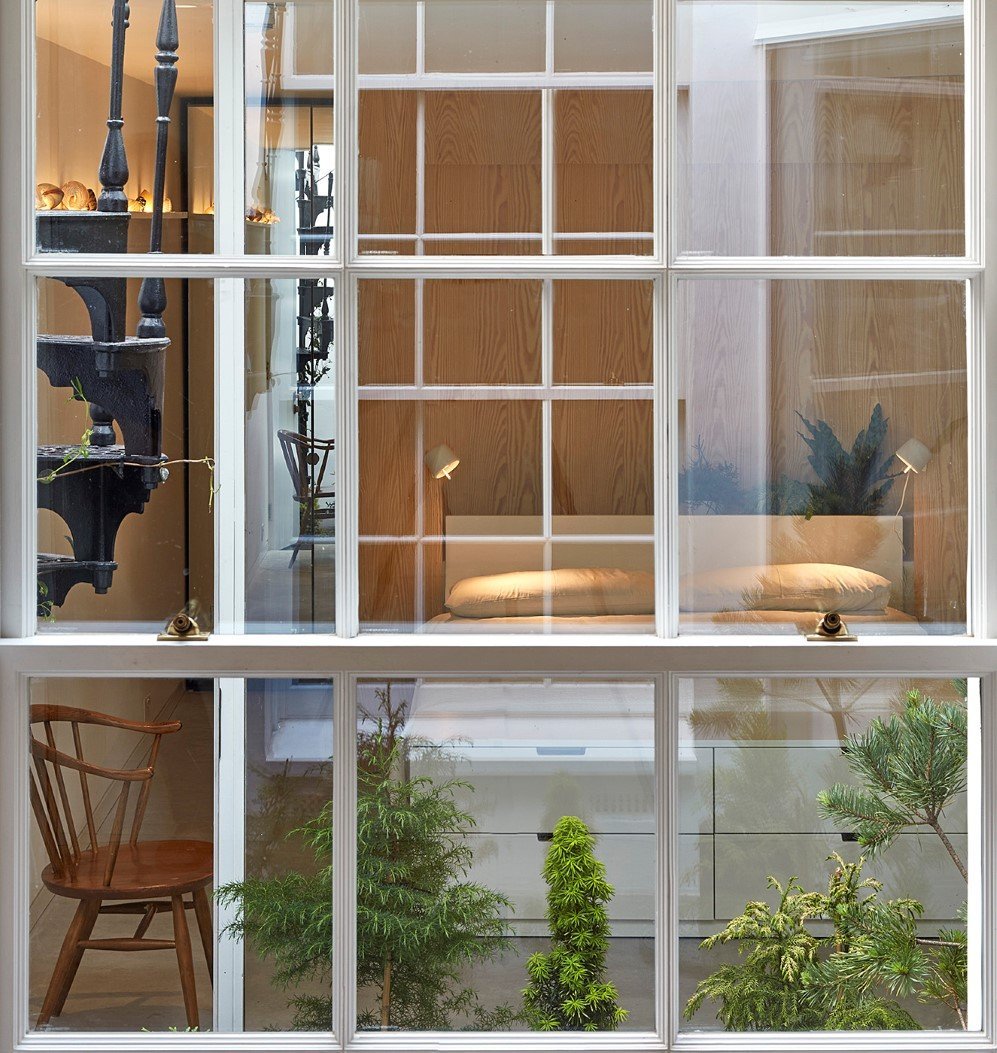 Images by: Edmund Sumner
References: Curbed, Design Boom