ALMA robo-dog has been designed essentially for human assistance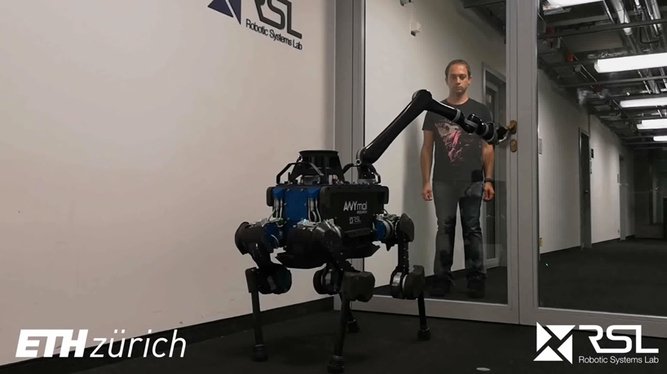 Swiss-based company, Robotic Systems Lab, recently revealed ALMA (Articulated Locomotion and Manipulation), which is essentially a robot dog, made for human assistance. This quadrupedal robo-dog comes with a mechanical arm that can perform a wide range of "manipulation tasks".
ALMA is capable of opening doors by using its three-pronged extendable hand, which can also grip and rotate objects. The company also uploaded a video that showed it picking up and carrying a glass filled with water and helping a human lift a box. If bots can do that and more, we might not even need to move from our couches to get a soda from the fridge in the future!
RELATED: CanguRo is a robot assistant that can transform itself into a self driving scooter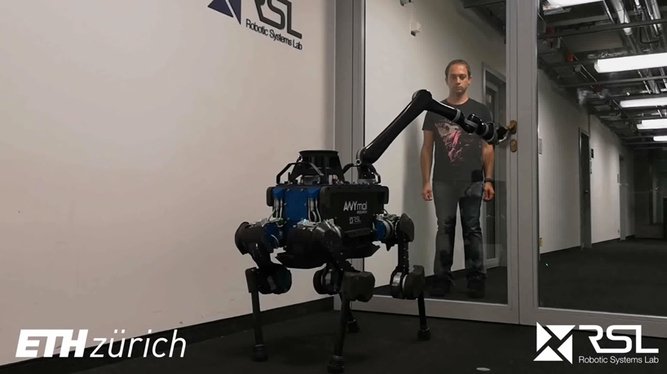 The robo-dog exhibits exemplary skills that make us wonder if we can use it for larger platforms – for example, cleaning up the streets. Since ALMA can identify and pick up objects, it can also pick up plastic bottles and drop them in trashcans. However, people are still a little skeptical about introducing robots in their lives. This is why the team at Robotic Systems Lab aims to give it a friendly face, to encourage more people to get used to the robo-dog and take interest in it as well. This might help people cure their fears of a robot invasion, especially a four-legged one.
Recommended for you (article continues below)
The team intends to use ALMA in disaster areas after further development. They envision it going to inaccessible areas and providing aid and supplies to the affected people. Furthermore, if the team works on their project even more, it could also prove to be a helpful assistant by helping people perform mundane tasks and freeing up their time so they could focus on work that is more productive.
SEE ALSO: Adorable robot assistant 'Kuri' has the ability to respond with facial expressions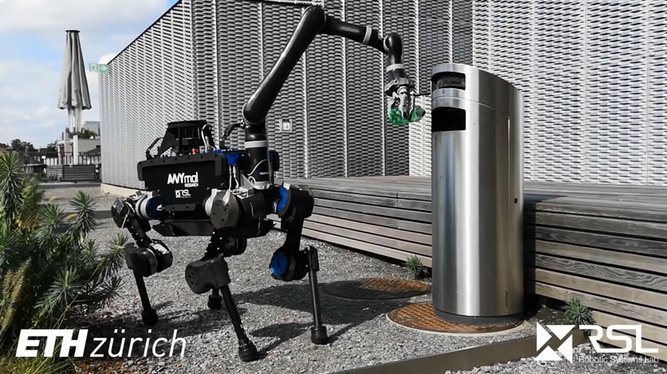 After the testing phase is complete and it hits the market, ALMA will provide tough competition to its rival, which is Boston Dynamics' SpotMini robo-dog that will go on sale in 2019!
CONTINUE READING: ASUS Zenbo is an adorable do-it-all robot assistant for just $600
h/t: Digital Trends