Airlander 10 will be world's largest aircraft featuring glass floors and panoramic views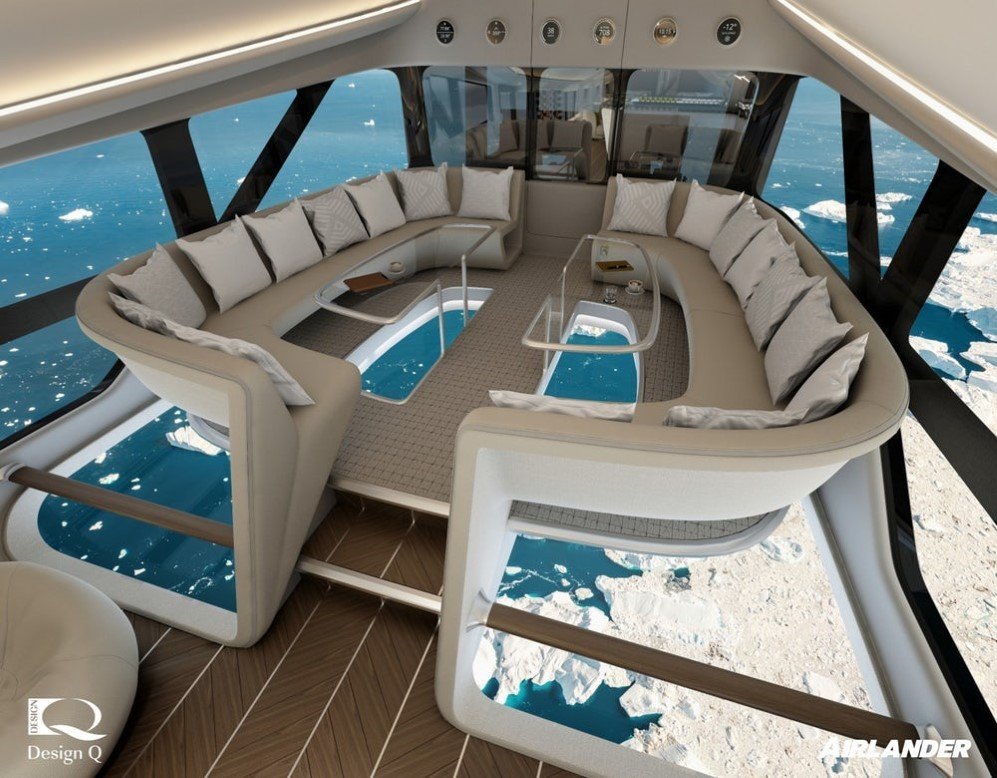 From Emirates' luxurious cabins to Qatar airways designer pajamas, luxury air travel seems to be the new "in" thing these days. However, this new air transport vehicle stands out from the crowd.
In October 2017, British aerospace company, Hybrid Air Vehicles (HAV) revealed their idea of creating a luxury ride for tourists similar to their Airlander 10 airship. Later, in July, the company revealed the craft's interior at the Farnborough International Airshow and the pictures would leave you craving for a ride.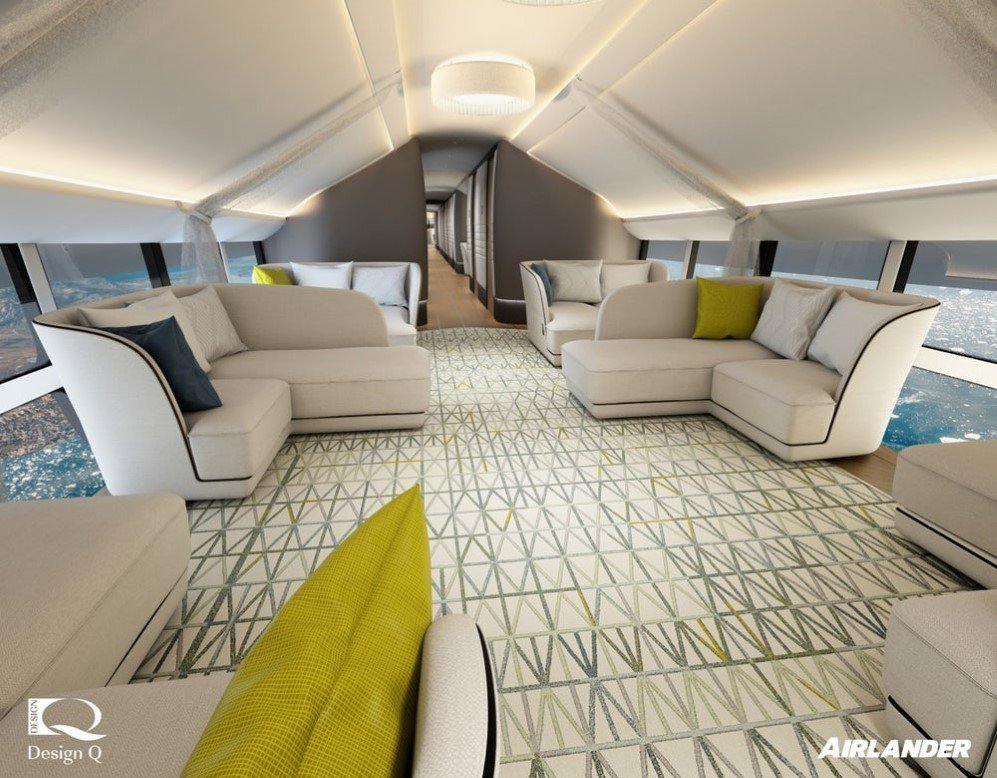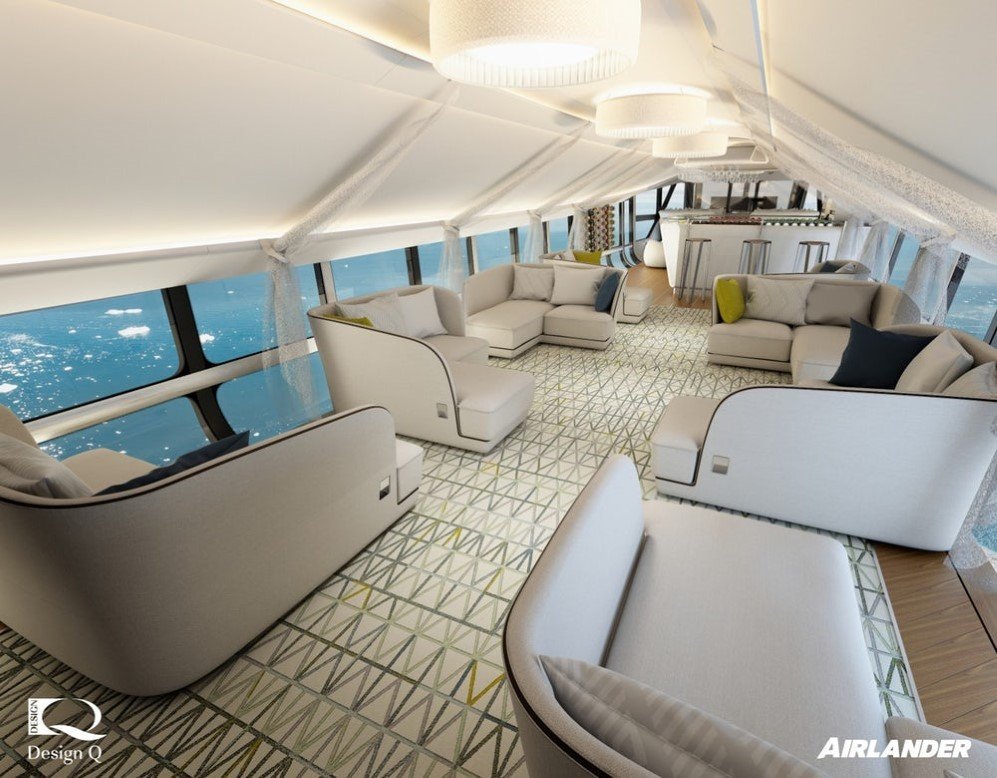 The 46 meters (151 ft.) long, passenger cabin will be one of the largest ones out there and would cater to 19 passengers as well as crew for three-day long excursions. A UK company named Design Q, planned out the aircraft such that it has private bedrooms, an Infinity lounge with full-length windows that extend down to the floor to provide clear visibility of the skies and the land below. There will also be an altitude bar for the passengers to enjoy a drink or two.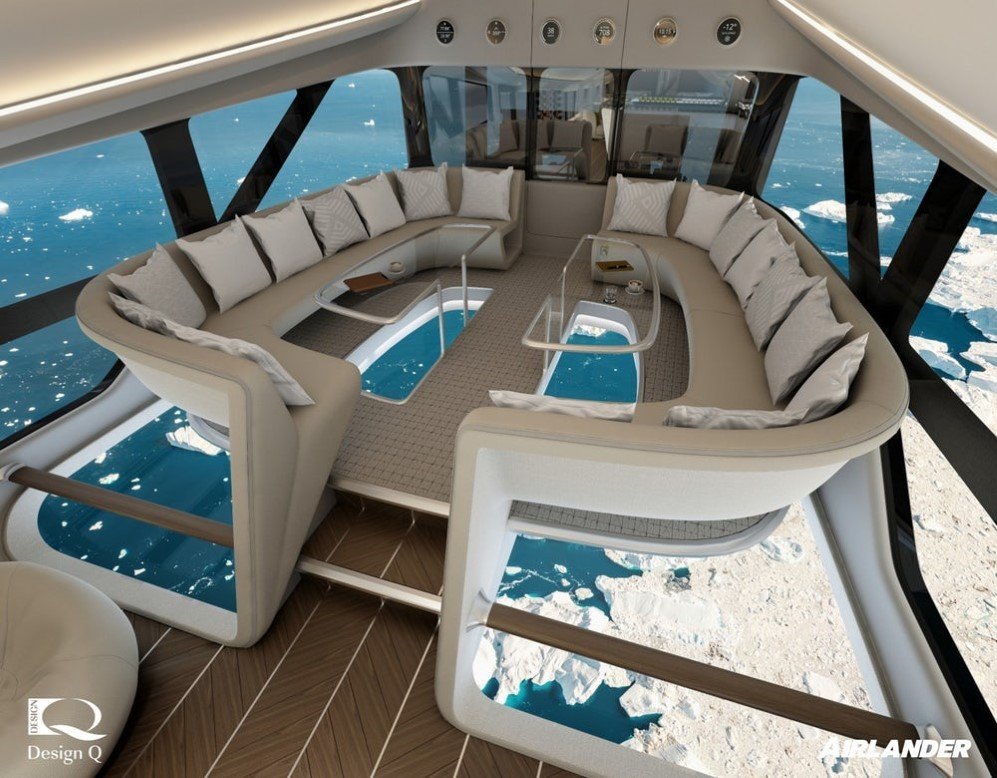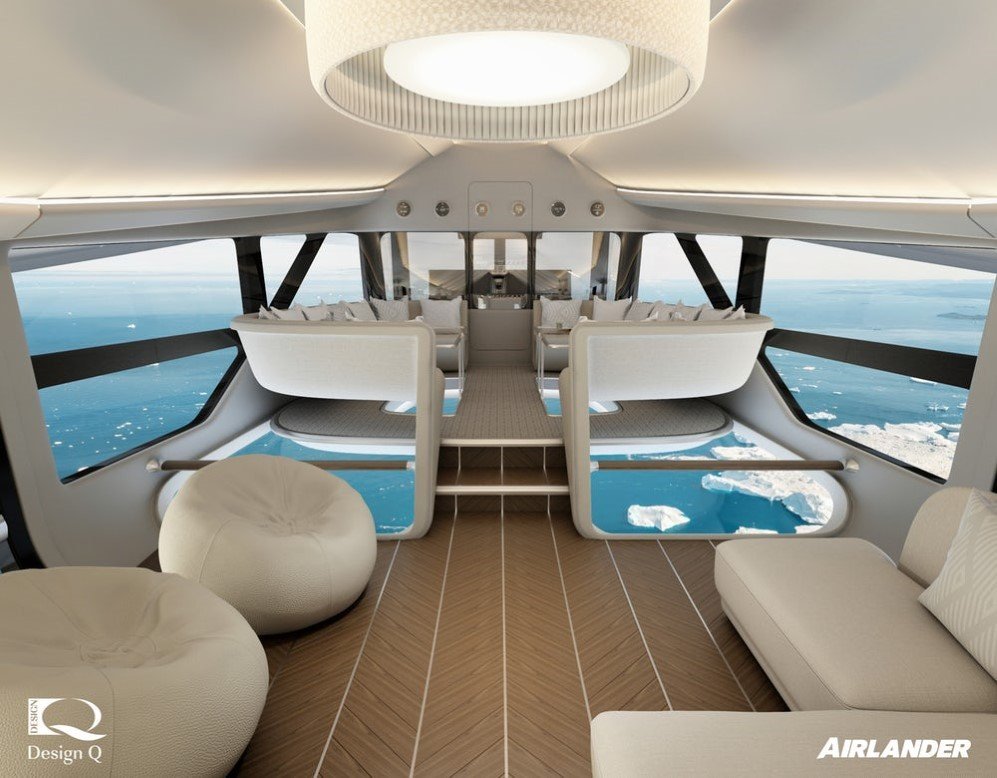 Powered by four 325-hp (242-W) turbocharged diesel engines, the plane provides a top speed of merely 91 mph, making it for those who look forward to the journey more than the destination. The Airlander 10 uses aerodynamic lift like any traditional fixed-wing aircraft to get off the ground, while helium keeps it suspended in air. The plane is also a whopping 302 feet long, making it the world's largest passenger plane. It can also carry up to 10,000 kg (22,050 lb) weight and doesn't require a custom-built runway allowing it to land on any runway designed for aircrafts. All these amenities make the aircraft stand at a hefty price of £25 million ($33 million).
Recommended for you (article continues below)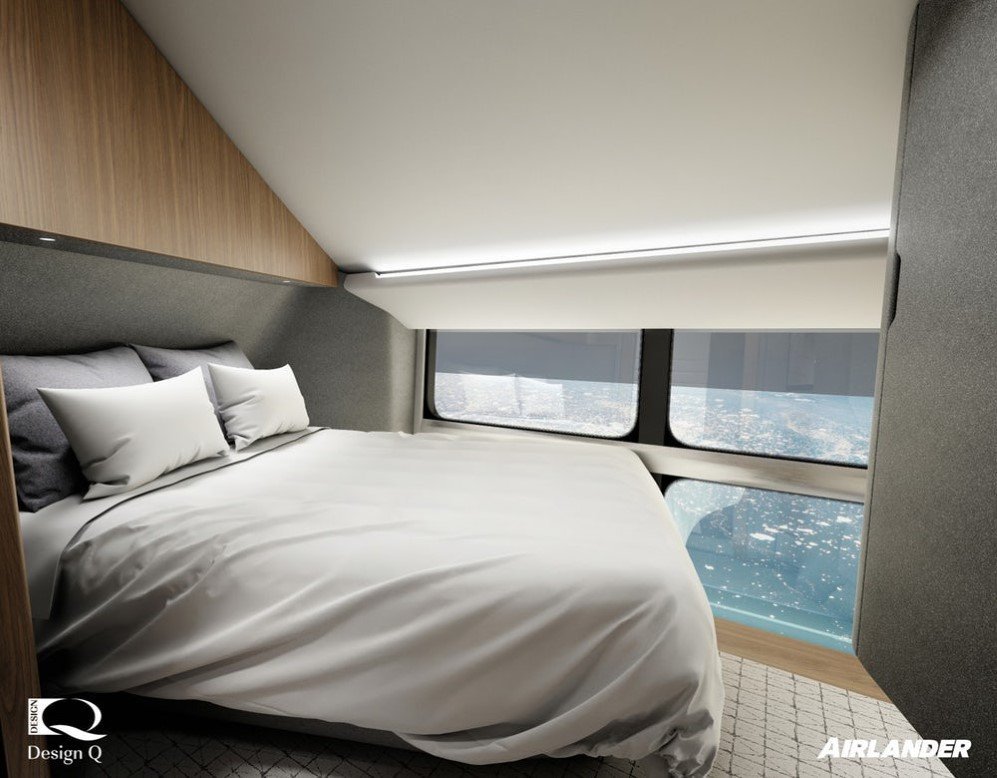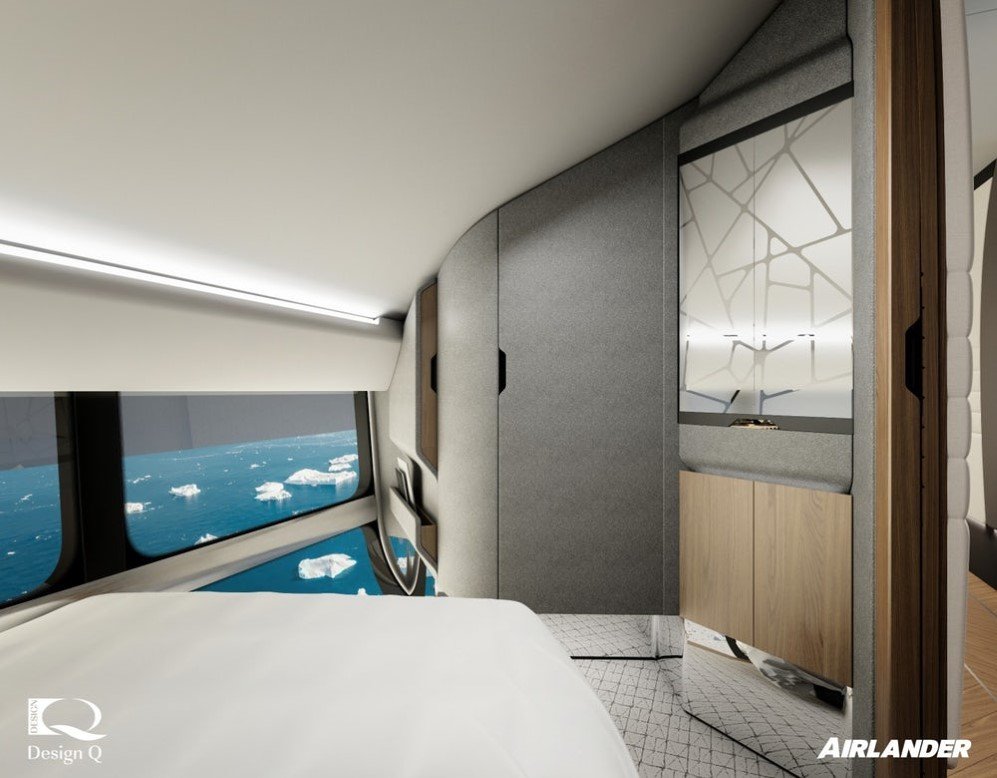 However, where there are positives, there are also bound to be negatives. In 2017, the Airlander 10 collapsed before take-off less than 24 hours after making a successful test run and two people sustained minor injuries.  They later found that the accident occurred due to a poorly secured locking system between the airship and mast.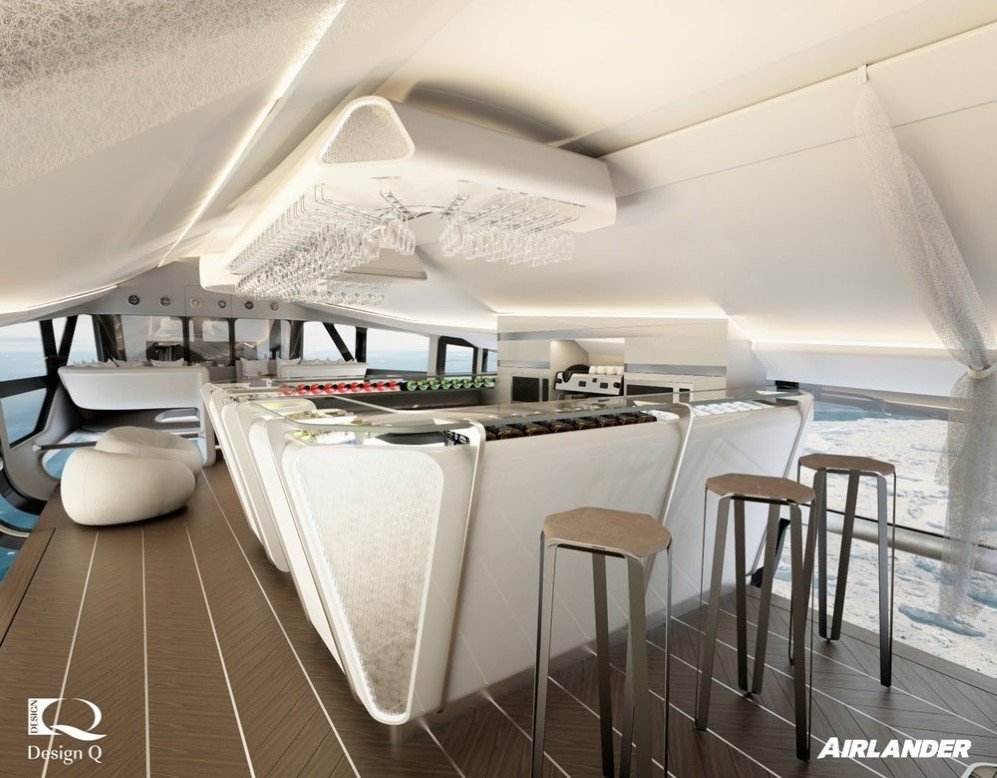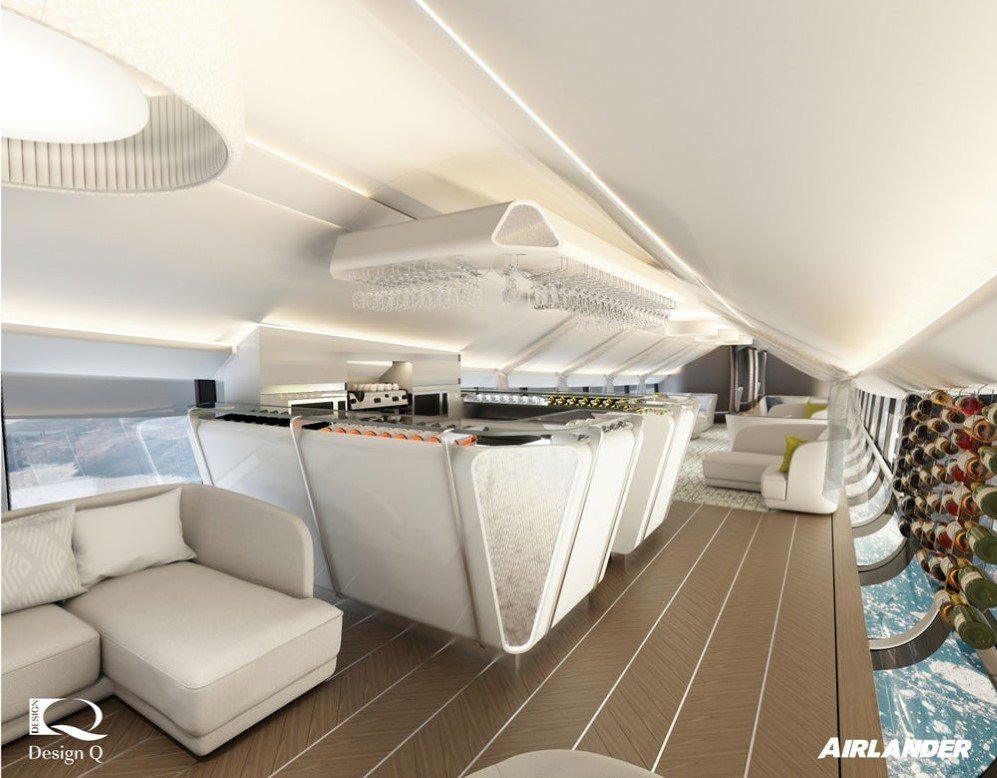 Nevertheless, the airship has to complete 200 incident free hours in the sky before it can take any passengers on its luxury cruise.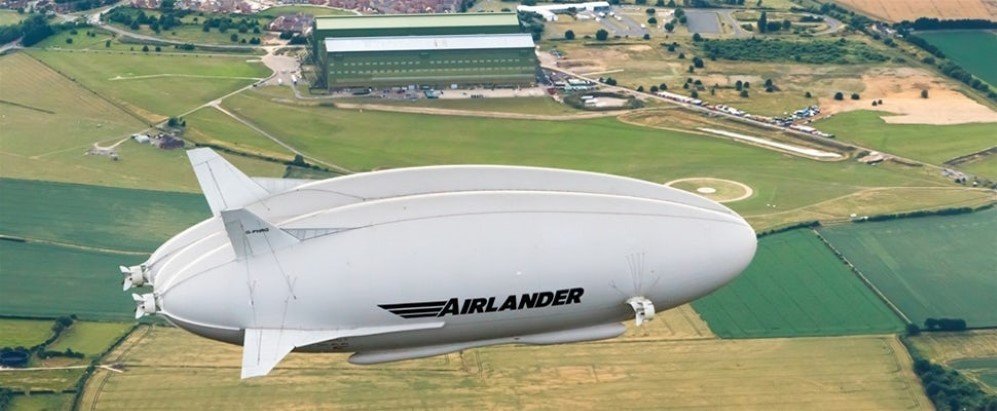 All Images: ©Design Q/Airlander
h/t: New Atlas