AirFly Pro streams audio from any audio jack straight to your wireless earphones
Travelling on a plane equals having nothing to do for multiple hours since most of the economy class in-flight entertainment system's audio is not as clear as you'd have liked so you end up switching off the system itself. You try connecting your AirPods or wireless headphones but the airplane set-up doesn't allow that, or maybe your wired earphones keep getting in the way of you trying to lay back in the seat with comfort. What do you do now? Well, here's the perfect device for you and it is Twelve South's AirFly Pro.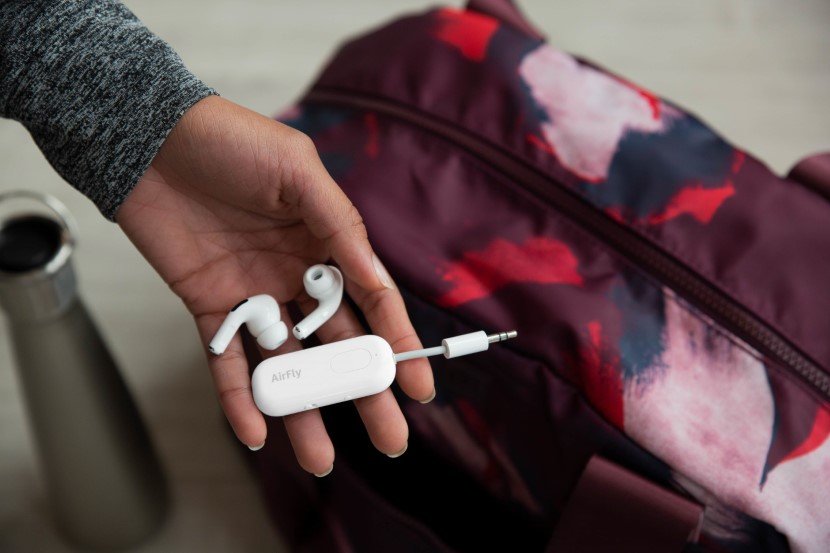 The AirFly Pro is basically a dongle that is powered by Bluetooth and can be connected with any audio source with a 3.5mm headphone jack. The device then sends the audio to the user's Bluetooth headphones or AirPods and they can hear it through them.
This works best when you want to listen to music or watch a movie resting back as you're travelling in a plane or are in a gym, or even if you want to stream music from the headphone port of your home hi-fi.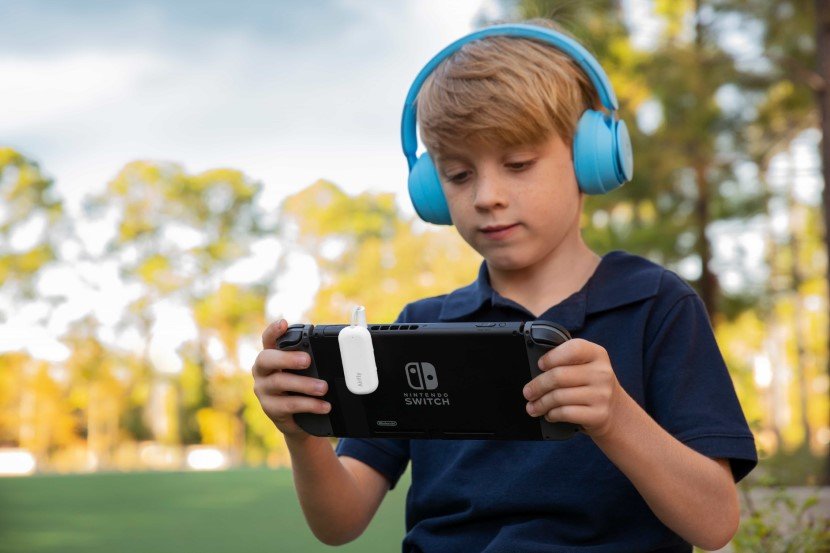 The working process is very simple and easy. The AirFly Pro is plugged into the headphone jack and then paired with the Bluetooth headphones/AirPods, and that's all that there is to it! Two devices can be connected simultaneously, so that the users can comfortably watch a movie or listen to music alongside a friend.
Recommended for you (article continues below)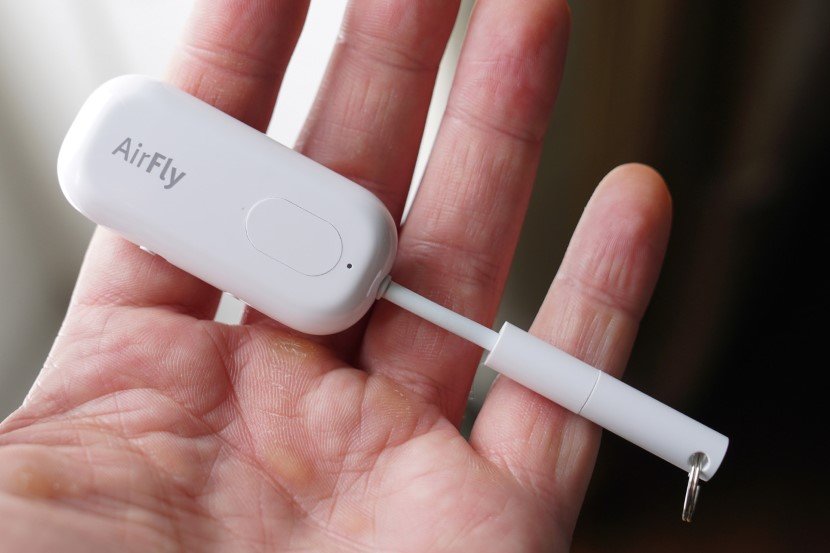 The device has a battery life of 16 hours and charges via a USB-C. A key-chain ring, a 3.5mm connector cap and a USB-A to USB-C cable are also included in the AirFly package.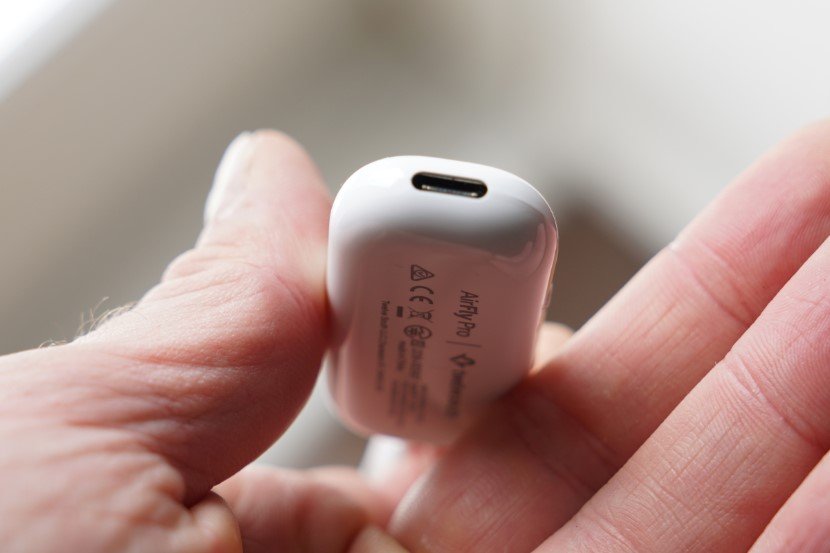 Though, AirFly Pro is compatible with almost all bluetooth headsets, Twelve South has mainly targeted the AirPods' users as its potential market. This is obvious from the fact that the AirFly Pro is being sold officially by Apple in stores.and online.
Besides releasing the AirFly Pro,Twelve South has also released two more models of AirFly; these are the AirFly Duo and the AirFly USB-C model. These two have the same function as that of the AirFly Pro, except that these two do not offer wireless audio input. However, these have a plus-point of having a battery life of 20 hours. Moreover, the USB-C model allows USB-C connectivity, instead of a 3.5mm jack. The AirFly Pro is being sold at a retail price of 54.99$, AirFly Duo at 49.99$ and the AirFly USB-C at 64.99$.
All Images: © Twelve South
h/t: New Atlas