AirBar Converts Your Ordinary Laptop's Screen into Touchscreen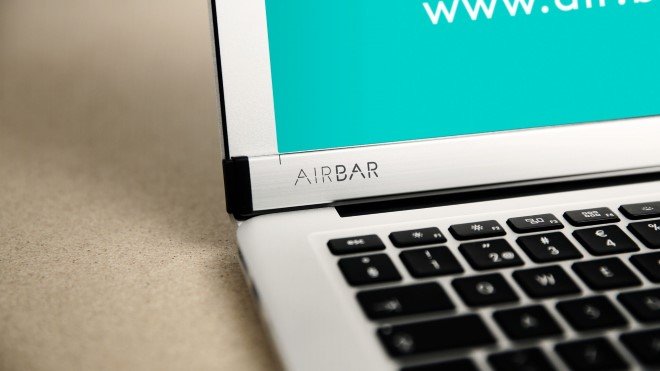 Consumers eager to turn their fantasy of swiping touchscreens into reality will now be able to do so as Neonode has manufactured a device called Airbar, that readily transforms your device's screen into touch-operated display.
Novel machines like MacBook Pro has fancy Touch bars, but most of the Apple users long for these sorts of displays. Airbar, which was originally manufactured for 15.6-inch display now has been upgraded to function with 13.3-inch MacBook also. Its manufacturer calls it plug and touch, because neither you need any type of extra drivers to install nor any amendments are needed in hardware in order to get it to function. All you need to do is to situate a couple of magnet bars on the laptop. Once that is done, just plug it into the USB port and it'll emit light onto the screen referred as "zForce Air technology" by Neonode  that'll be able to fetch your scrolling gestures, pinching for zooming-in and out and touch navigation. It is compatible with variety of operating systems like windows 7, 8, 10, Chromebook and MacBook.
Image: Airbar
Recommended for you (article continues below)
One of many cool features about Airbar is that, it doesn't need any special stylus or touch input instrument. Anything possessing the capability of breaking the light field will do the job. So that means you can operate your machine even while wearing dense work gloves or with a painting brush.
If you have plans to ensemble your laptop with this fancy invention, you can order it for $99. The company says that, as for now, machines' sizes which Airbar can be used with are limited, but plans are in the pipeline to make it compatible with wider range of screen sizes in order to augment the market to broader range of customers.