Air New Zealand to offer in-flight sleeping pods for economy class passengers soon
Air New Zealand signed a patent to let passengers flying in economy class have access to sleeping pods to stretch out during long hauling flights and for trademark applications for the project. The design, for now, is not signed off by regulators and will not become a reality for at least two more years. According to the airline, they have to check the viability of the sleeping pods on the basis of its popularity among the general public. Skynest is developed over a period of three years in anticipation for one of the longest, nonstop flight from Auckland to New York which is 17 hours long and will launch in October, 2020.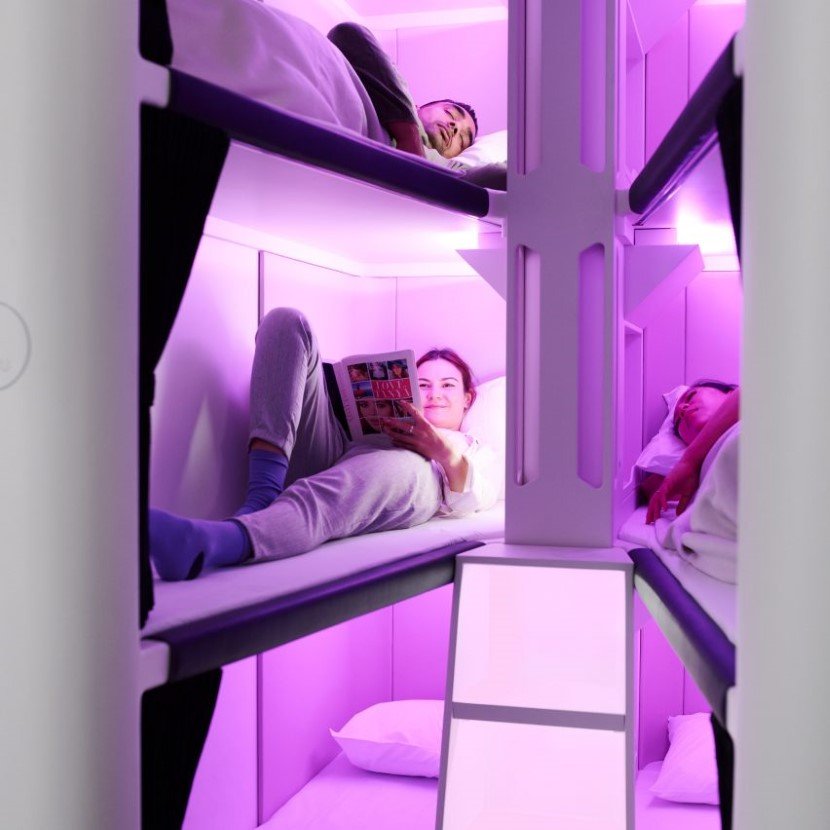 The Skynest project will provide six full length lie flat surfaces of 200 x 800 centimeters (79 x 23 inches). The innovation center for Skynest had 200 customers but the final decision will be made by New Zealand on whether to put it to operation in 2021. There is no final word on the location of these sleeping pods, they will, however, be located somewhere in the economy class. For now, the details are that the sleeping pods will be located in the sections between the cabins where the bar and the toilets used to be, right up against the middle row of seats.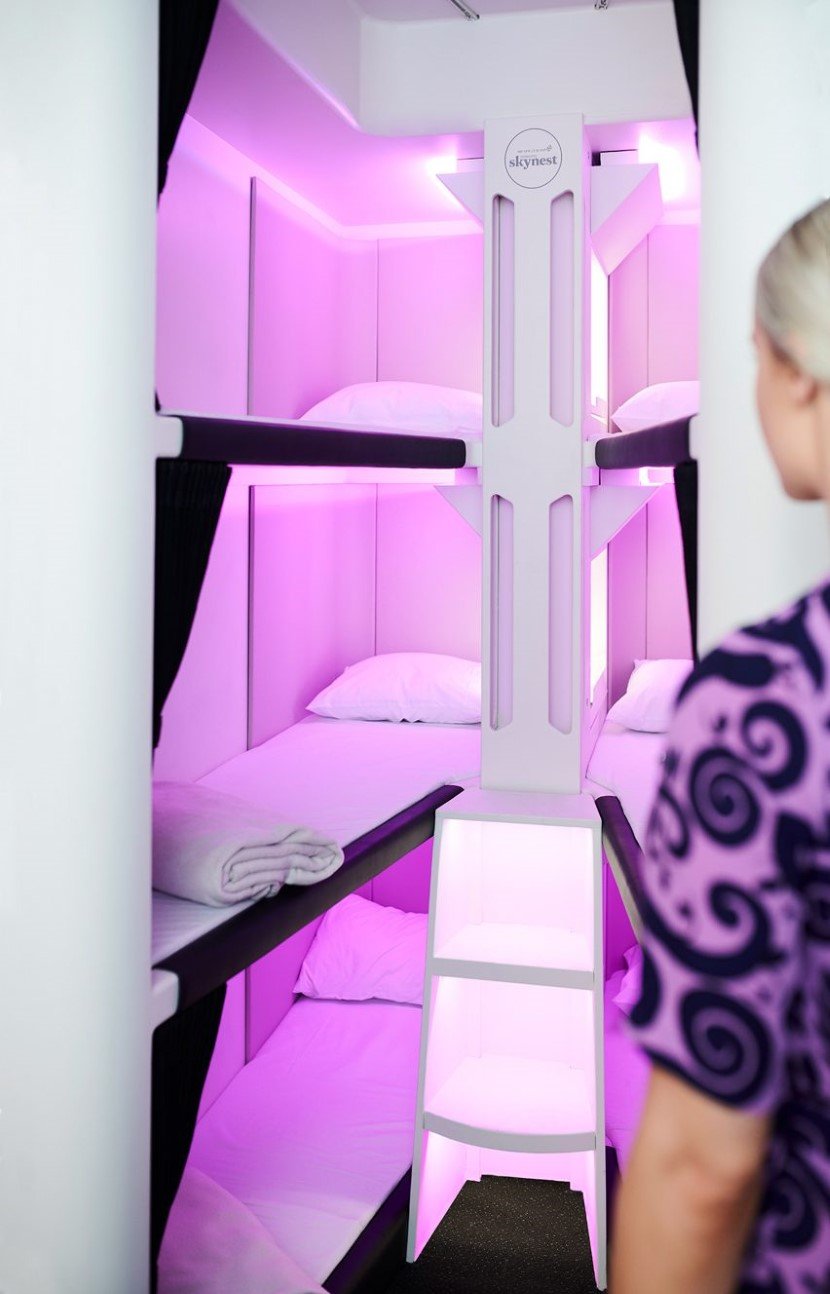 Recommended for you (article continues below)
The sleeping pods will be a full package with the availability of pillows, sheets, earplugs, reading lights, USB outlets, and privacy curtains, all this to provide a sense of a capsule hotel to the passenger. The use of the sleeping pods will be charged during the flight, depending on the time sessions of their use with constant changing of beds for every customer. The sleeping pods will come in aisles of two with three bunk beds stacked on top of each other.
Due to New Zealand's isolated location, many airlines have talked about projects covering aspects of providing more comfort to their passengers and this is not the first time a project regarding sleeping pods have rose. Airbus in 2018, announced that it was working with Zodiac Aerospace for knitting out the plane's cargo decks with bunk beds and meeting rooms.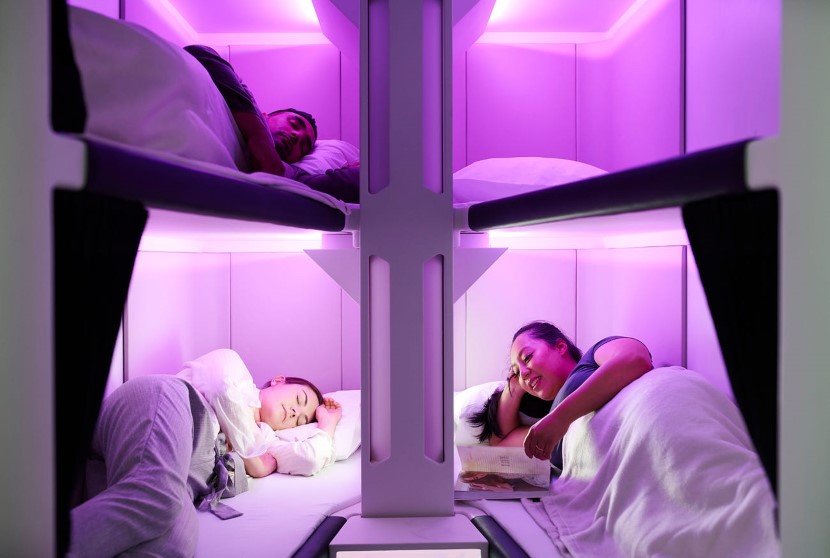 Image Courtesy: Air New Zealand
h/t: Dezeen