After Instagram and Facebook Messenger, Dark Mode Feature is Introduced to Whatsapp As Well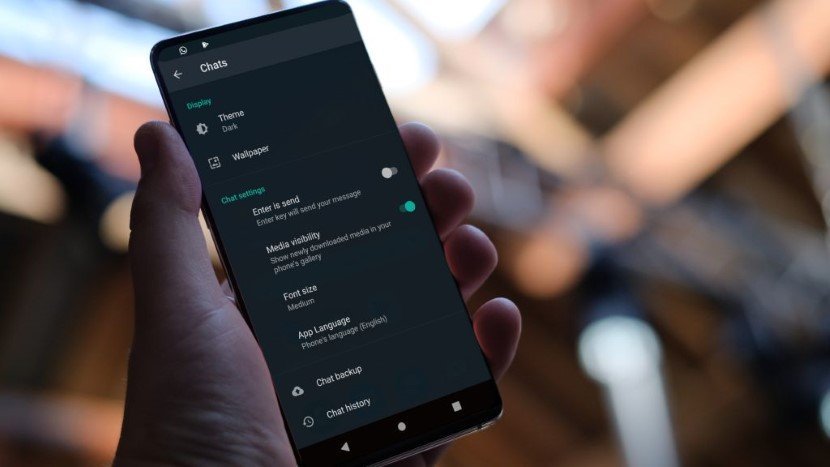 Image credit: Facebook; Shutterstock
For people who usually work indoors, leveling the brightness level to zero is just not enough that is why most applications are introducing the dark mode. From Youtube to Instagram every application now comes equipped with the dark mode that makes it easier on the eyes to scroll past our news feeds. The update is brought by the Google Play Beta Program.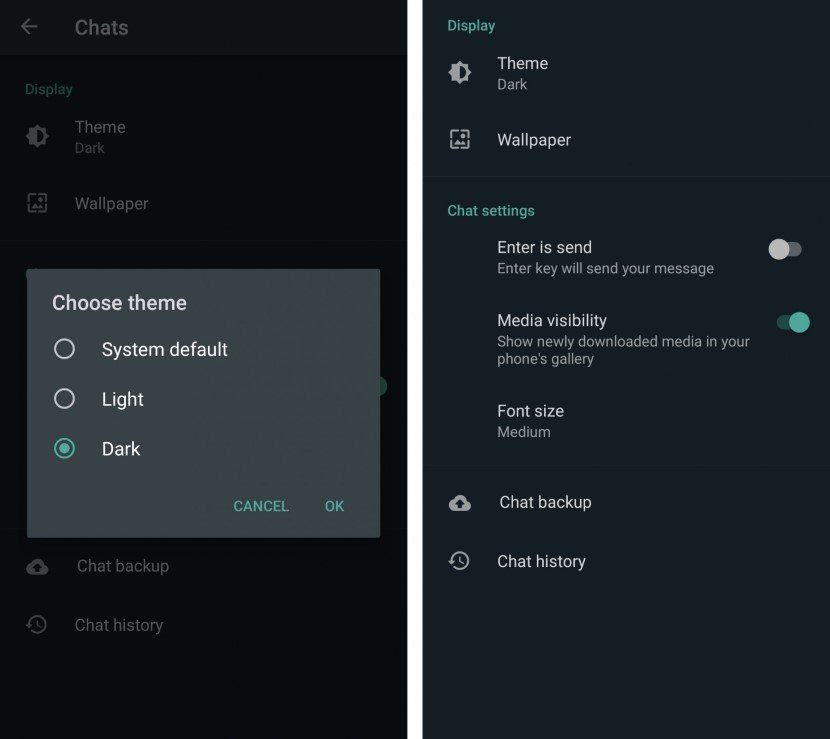 Facebook has seemed to have bought any app they can and while they introduced the dark mode feature for Instagram quite a while ago, Whatsapp had yet to be instituted with the theme but the wait is no longer amidst us. Facebook recently gave the application the dark mode feature the catch, however, it is only available for android and that too specifically for the beta users. Since the feature is introduced in Android it is very likely to be seen in iOS as well. There are no new sign-ups for Whatsapp for now as the app is not accepting any new users, which has proven to be hassle for the non-beta users to get their hands on dark mode feature but there happens to be a plan B. The non-beta users have the option of sideloading the APK. It should be kept in mind that sideloading is risky and one should only opt to do it at their own risk. It can also be accessed through APK link available here but again at your own risk.
Recommended for you (article continues below)
Not only is the dark mode beneficial for the eyes but it also saves up battery life. The user has the option of permanently keeping the dark mode on or off or put it on auto-mode, which lets the phone dictates whether the dark mode is required or not depending upon the surroundings and battery saving. The dark mode activates at the home page and the chats ensuring complete ease of use of the app. After this update, the app is now brought up to version 2.20.13. Activating the dark mode is no struggle either. All one has to do is head to Settings via the three dots at the right-hand corner of the app. Touch the Chats sub-menu and see the dark mode option in the themes. All there's left to do is to turn it on.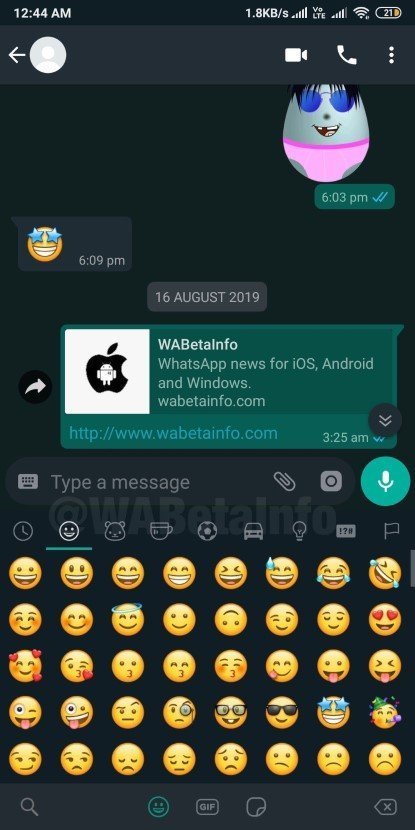 Image Courtesy: WA Beta
h/t: The Verge