This machine converts glass bottles into sand granules in just 5 seconds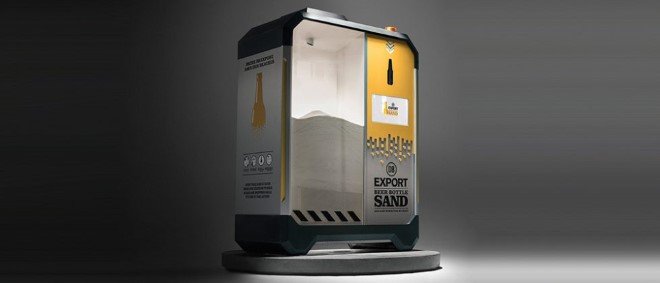 Millions of beer bottles are consumed each day which means there's a lot of glass bottles to take care of. Since glass is made out of sand, why not restore the sand depletion observed at beaches? This is what New Zealand brewers DB Breweries and the ad agency Colenso BBDO New Zealand have started working on.
According to the brand PR and digital manager of DB Breweries, Simon Smith, about two thirds of the world's beaches are retreating because of the excessive consumption of non-renewable beach sand for construction and other uses. He added, "We had some [conversations] over beers, and came up with an idea to crush glass bottles into a sand substitute that can be used in things such as construction, roads and even golf bunkers; meaning that we can keep our beautiful beach sand where it belongs: on our beaches."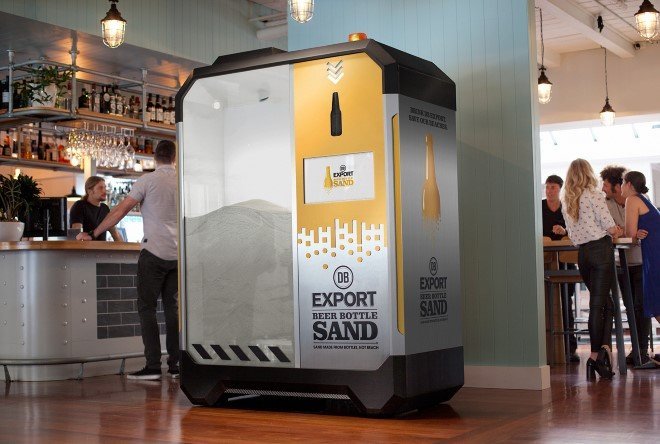 Image: DB Breweries
So how will DB Breweries make this happen? They have already constructed several machines that will intake empty bottles, crush them and turn them into sand. The machines have mini steel hammers inside that have the ability to crush a beer bottle into 200 grams of sand in only five seconds. The machine also has a vacuum system installed within to remove the plastic label pasted on bottles. Smith further explained, 'Our sand will be processed through a screener that sorts it into fine grades between 1.1 – 0.4mm particle sizes.
Recommended for you (article continues below)
Image: DB Breweries
Over the next few months, we'll be creating up to 100 tons of sand, which is the equivalent of 500,000 DB Export Bottles. The resulting sand substitute will then be given to our construction and retail partners to use in place of beach sand."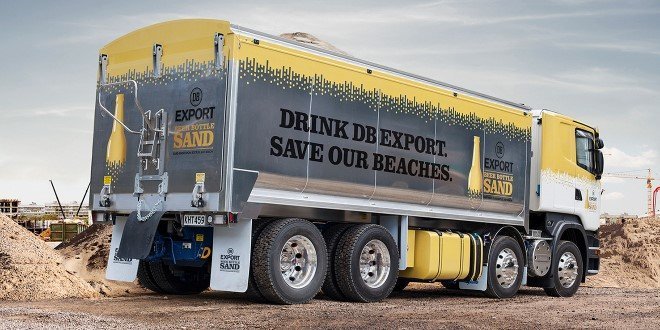 Image: DB Breweries
The team is working on providing an incentive to people for every bottle they recycle as they said, "Our ambition for the campaign is for people to have something tangible to think about, such as the love of our beautiful beaches, as a reminder to recycle."
This idea is a wonderful example of sustainable production – something our world is in dire need of!