3D zebra crossing: Iceland finds out a creative way to outsmart traffic lawbreakers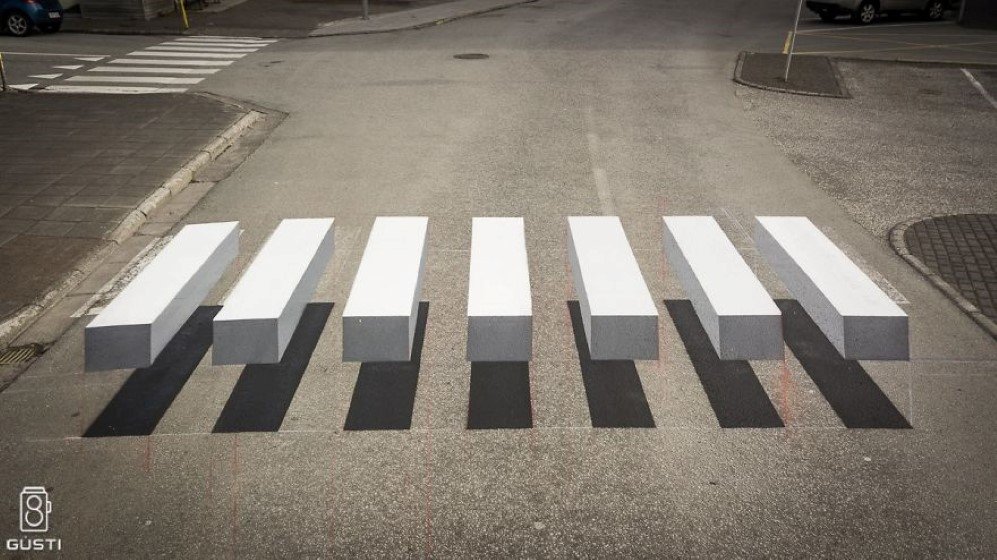 Traffic rules are created for our very own safety however, few people still choose to overlook and break them from time to time for their convenience. One way to maintain the discipline on the roads, which is adopted by mostly every country, is to charge heavy fines on the lawbreakers however, a small fishing village in Iceland, Ísafjörður, decided to take upon this matter creatively instead.
Environmental commissioner Ralf Trylla took the support of painter Vegmálun GÍH to paint a pedestrian zebra crossing which gives off a 3D perception. The zebra crossing is so technically painted that its optical illusion shifts, depending on the viewer's perspective. A driver will see the white columns jumping in the air while to a pedestrian on the ground level, it will appear like a regular series of bars on the ground. The 3D zebra crossing is being experimented as of now to understand its effectiveness and if it works, the commissioner plans to implement the same in the other parts of the village as well.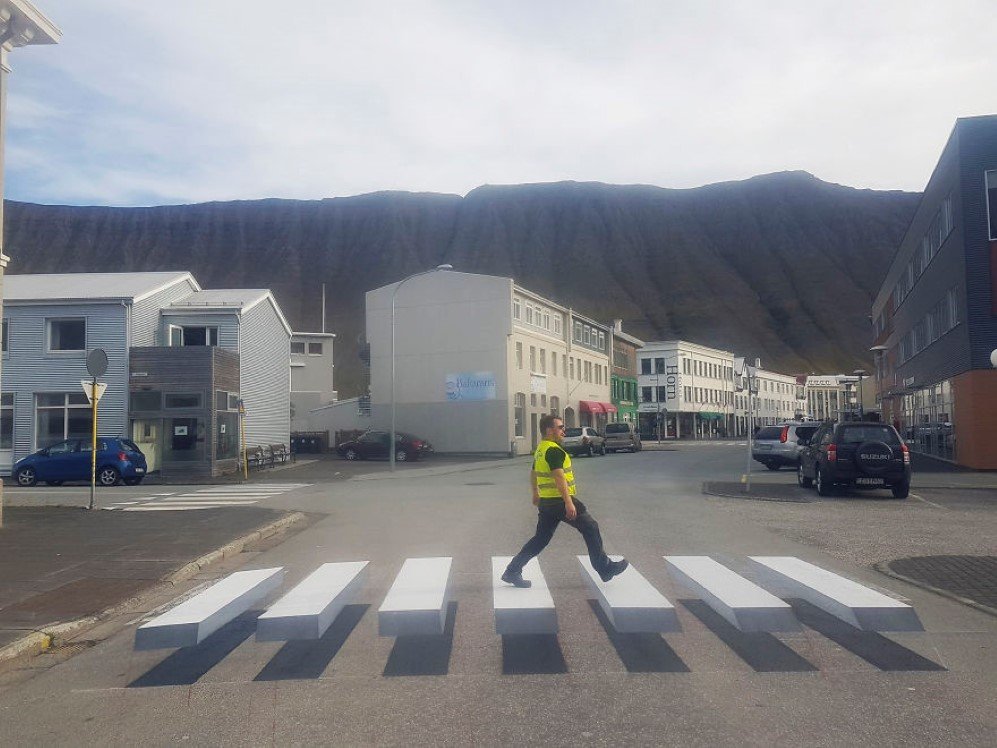 Image credits: Vegamálun GÍH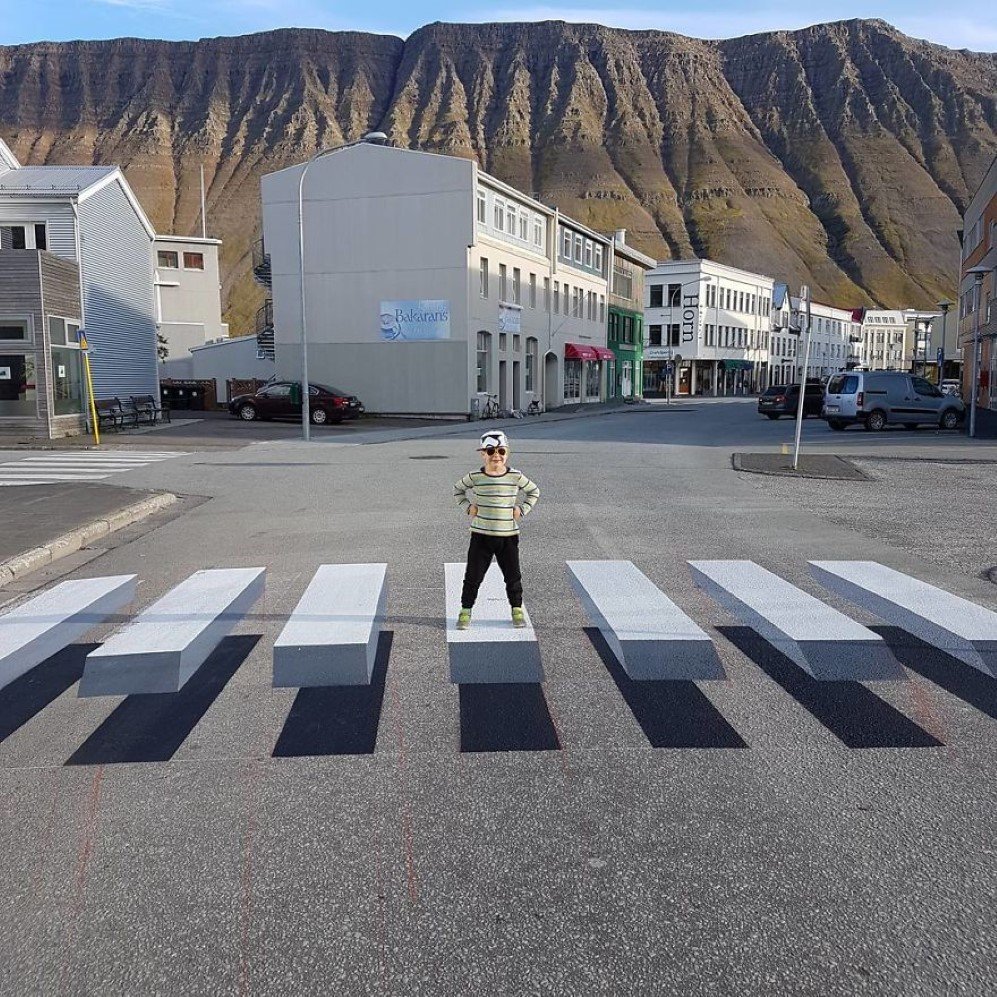 Recommended for you (article continues below)
Image credits: Linda Björk Pétursdóttir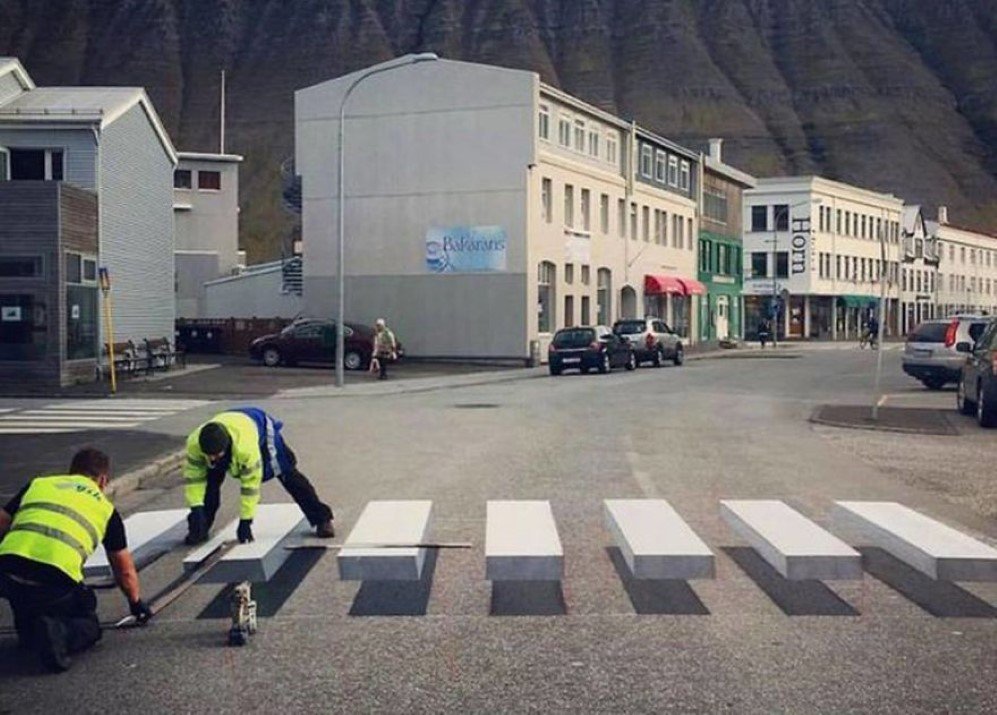 Image credits: Gústi Productions
h/t:  My Modern Met