The 2022 GMC Electric Hummer is Looking Quite Impressive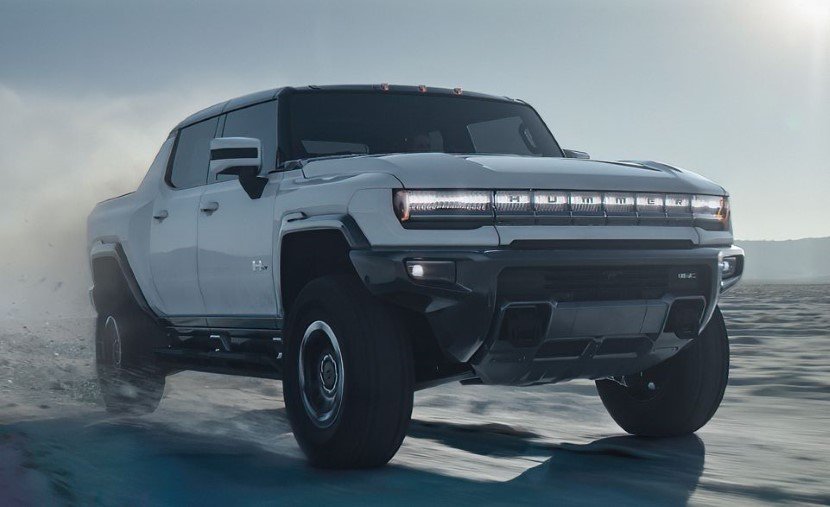 Image Credits: GMC
With the 2022 all electric hummer, GMC is set to make a momentous comeback after the discontinuation of their 2010 Hummer brand. The relaunched version is meant to include a variety of features like powertrain options, a speed of over 60 mph covered within a matter of 3 seconds and the ability to operate for up to 350 miles per charge. Additionally, the electric Hummer includes removable roof panels along with adjustable air suspension. There is also a four wheel steering feature which lets the car steer itself diagonally adding more thrill to your road trip adventures!
Recommended for you (article continues below)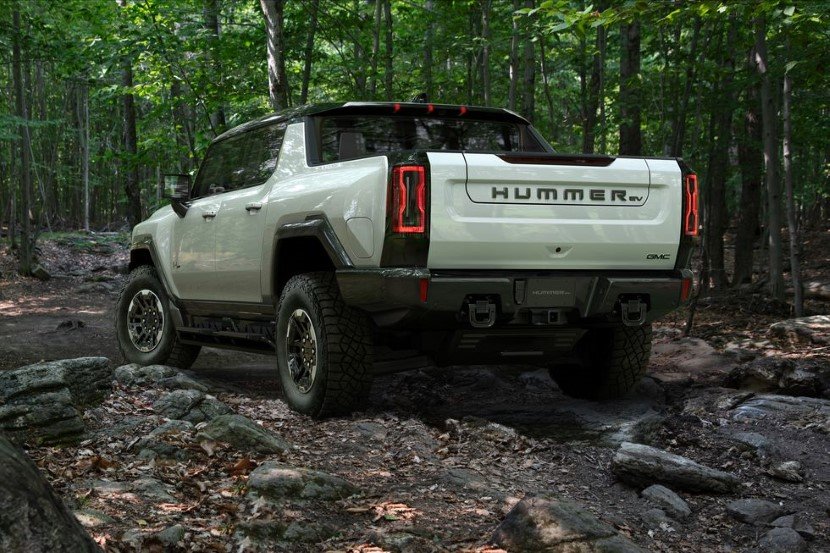 The electric Hummer is all set to launch with new features in 2021
Electric vehicles have recently created quite the buzz and are bound to be the future of automobiles. The GMC electric Hummer will play its part and go on sale in the fall of 2021. The most expensive model will be up for sale first and later followed by the less expensive models in 2022. The 6 figure car includes features that will make your investment worth the lighter pockets. The electric Hummer comes equipped with adjustable air suspension, super cruise semi-autonomous driving mode, a power-operated cover and a giant 13.4 inch display. With the passage of time, the less expensive electric Hummers will be on sale. For instance the Hummer EV2 includes a less powerful two motor drivetrain but costs only $79,995.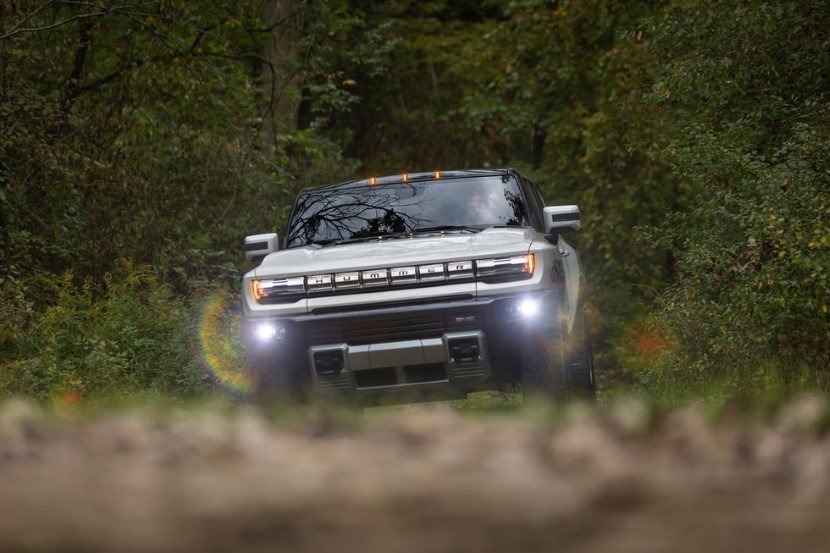 The electric Hummer  holds a lot of pulling power
Currently, the electric hummer includes three electric motors as a part of just one powertrain that provide 1000 horsepower. The truck's Watts to Freedom launch control driving mode gives a 0-60 mph speed possibility in just 3.0 seconds! Although GMC claims that the Hummer EV can attain up to 11,500 lb-ft of torque, the value is purely based on torque calculations. However, it is a given fact that the pickup truck will undoubtedly possess a lot of pulling power.
To keep up with Tesla's Cybertruck and Rivian's R1T and R1S models, Hummer EV will have to incorporate a towing capacity between 7500 and 11.000 pounds and a payload capacity of 1500 and 3500 pounds.
Super-fast charging through the Ultium battery pack
To support an estimated 250 miles of driving per charge, the Hummer EV comes equipped with Ultium battery-pack technology. Along with this, there is an 800 volt electrical architecture which has a 350-kilowatt fast-charging capacity so that an additional 100 miles of traveling is possible in 10 minutes. In case there are no DC fast charging stations in your proximity, the electric hummer can also be charged at home through an adapter, however the charging time will be quite slow. Since there has been no confirmation from GMC on how efficient the fuel economy will be, it is hard to make any assumption.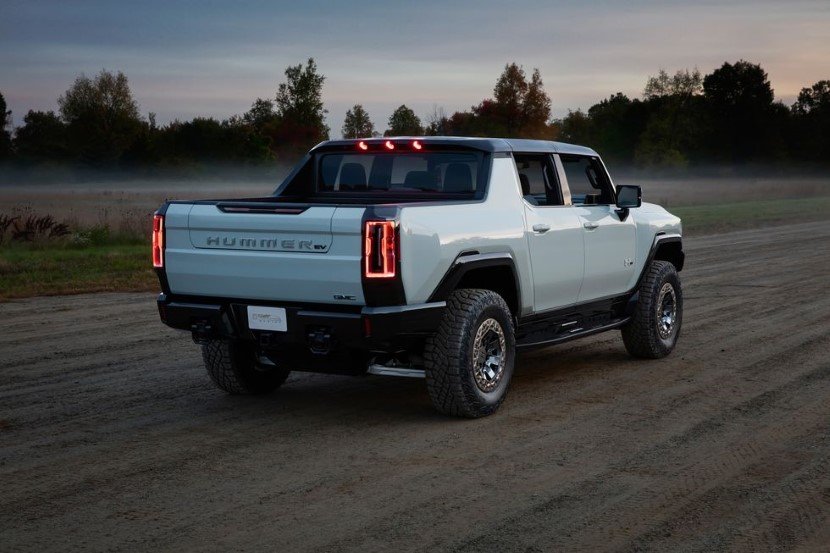 The comfortable and super cool interior of the electric Hummer
The Hummer EV takes the shape of a crew cab pickup truck and includes a five foot long bed. In due time, GMC is set to release an SUV model in conjunction. The inner cabin of the electric hummer is quite similar to GMC's Sierra crew cab pickup truck and has a removable roof that incorporates the sporty design that was available in the 1970s and the 1980s. The transparent panels act like a panoramic glass when kept in place but once lifted, the Hummer EV boasts a vibe similar to the Jeep Gladiator. For a subtle throwback, the inside of the Hummer EV has a moon-boot footprint on the deal pedal which reminds us all of GM's connection to NASA and also the Apollo 15 electric lunar rover that they helped engineer.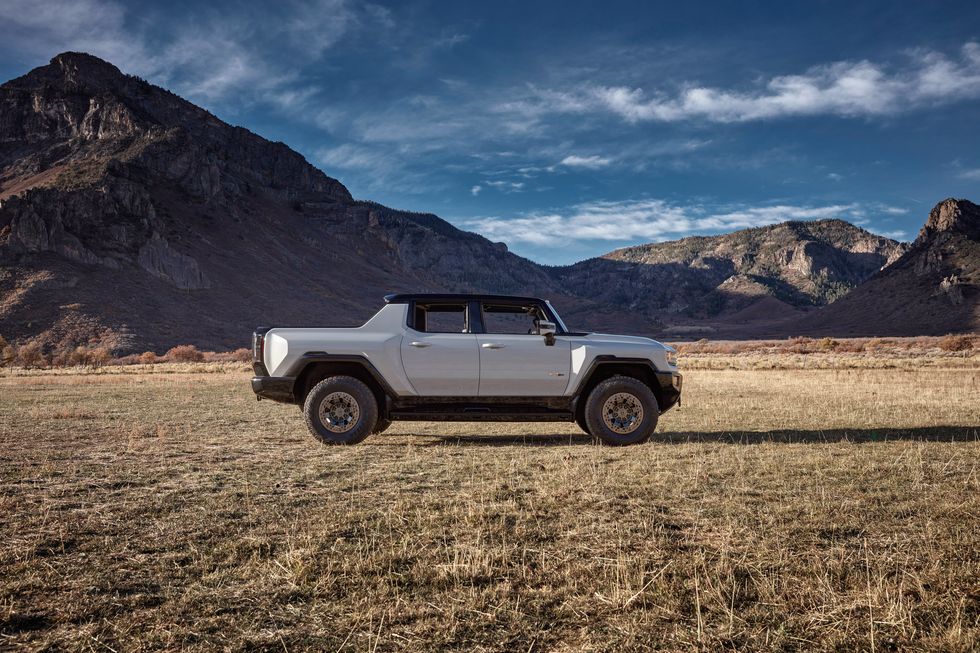 Stay connected and entertained on the go
There is a 13.4 inch display which includes a 12.3 inch digital panel that can be used for both information and maneuvering purposes and for entertainment. The maker of the Fortnite video game, Epic Games, was contacted to make the interface graphics for the Hummer EV. It also incorporates the standard connectivity features and like Apple CarPlay, Wi-Fi hotspot and GM's OnStar telematics system.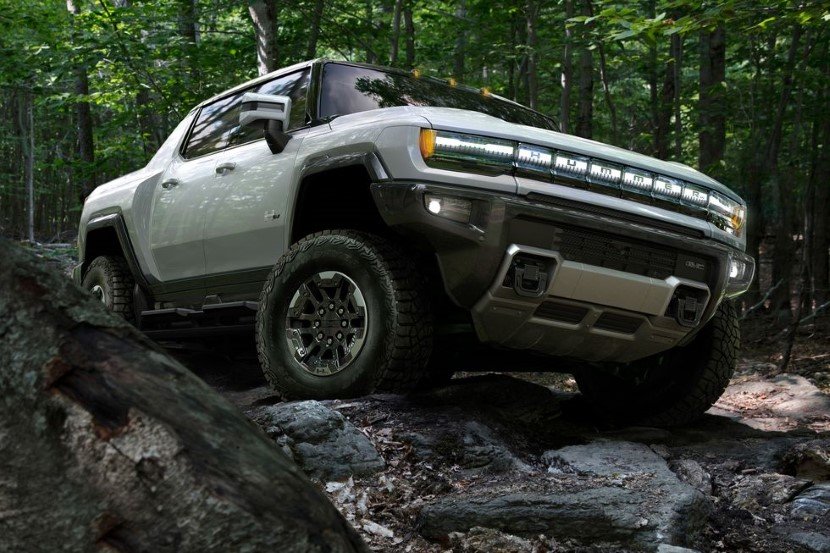 Driver safety through a Super Cruise system
Tesla has already launched their semi-autonomous autopilot feature that became quite the talk of the town. Now GMC's Electric Hummer has also included a Super Cruise system that can carryout functions like lane keeping and blind-spot monitoring. Some of these features also include:
Standard automated emergency braking with pedestrian detection
Standard lane-departure warning with lane-keeping assist
Standard adaptive cruise control with semi-autonomous driving mode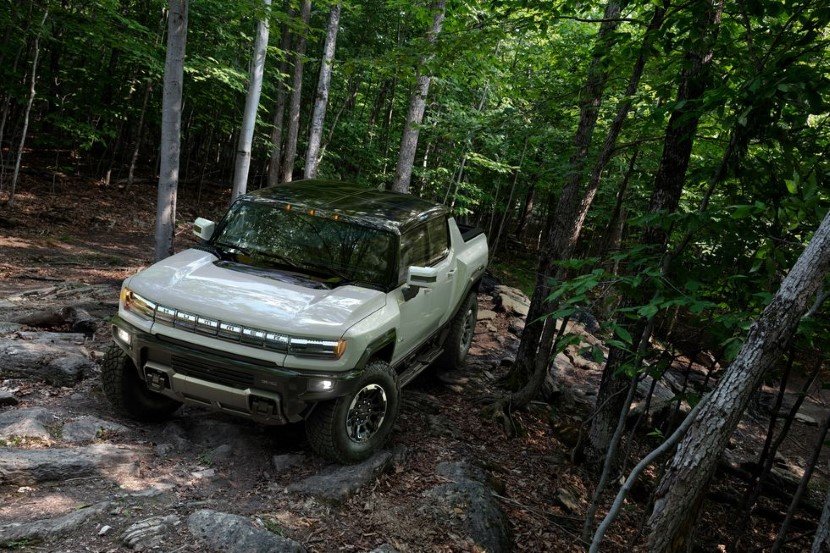 Long warranty and maintenance coverage
The electric Hummer, similar to other GM products, has a three-year warranty/36,000 mile bumper to bumper coverage and a five-year warranty/60,000 mile powertrain coverage.
All Images: © GMC