Winning enteries from iPhone Photography Awards 2017 will leave you awestruck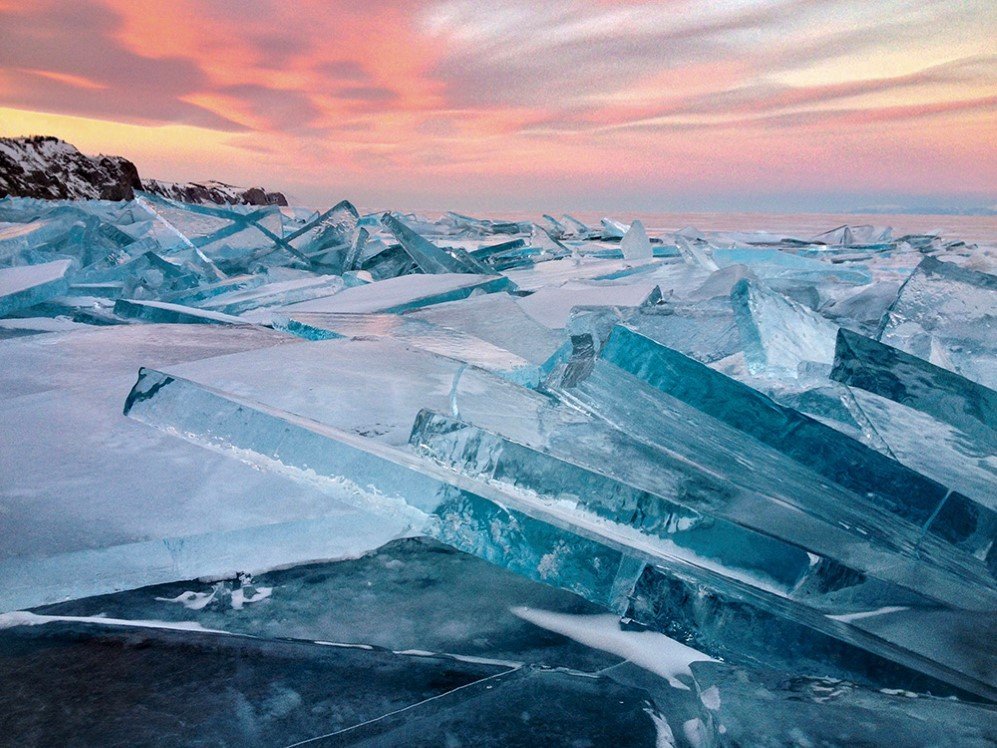 The world of photography has quickly transformed with the invention of smartphones. The progression has been so immense that it seems that photography has been condensed from highly extravagant cameras to tiny smartphones, requiring no technical knowledge but just aesthetics.
iPhone proved this change through its "iPhone Photography Awards 2017" and to sum it up, the entries have been spectacular and absolutely breath-taking to say the least. The competition received entries from over 140 countries for categories such as Portraits, Still Life and Abstract photography.
Recommended for you (article continues below)
The grand prize winning photograph was the one captured in the streets of Qayyarah which showed children roaming around after a bomb attack by the ISIS militants. This jaw dropping picture was photographed by Sebastiano Tomada from Brooklyn, New York with his iPhone 6s.
Many more awe-inspiring photographs were exhibited from the competition and iPhone gave away as many as 15 prizes under the categories of; People, Landscape, Photographer of the Year, Travel, Trees, Portrait, Animals, Children and many more.
---
Children of Qayyarah
Photographer: Sebastiano Tomada, Brooklyn, New York
Grand Prize & Photographer of the Year Winner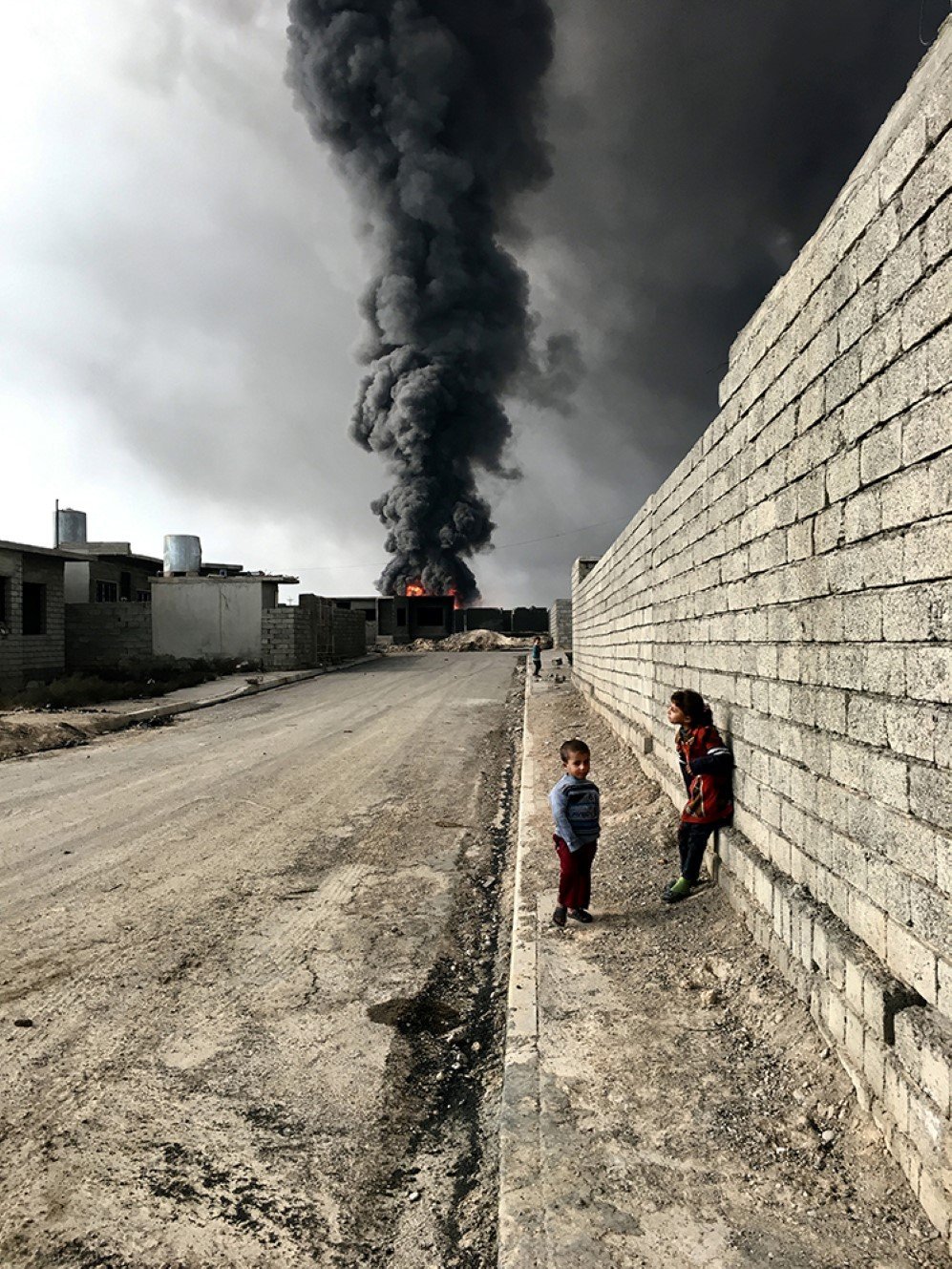 PHOTO & CAPTION CREDITS: Sebastiano Tomada, IPPAWARDS
"Children roam the streets in Qayyarah near the fire and smoke billowing from oil wells, set ablaze by ISIS militants."
---
Dock Worker
Photographer: Brendan O Se, Cork, Ireland
1st Place, Photographer of the Year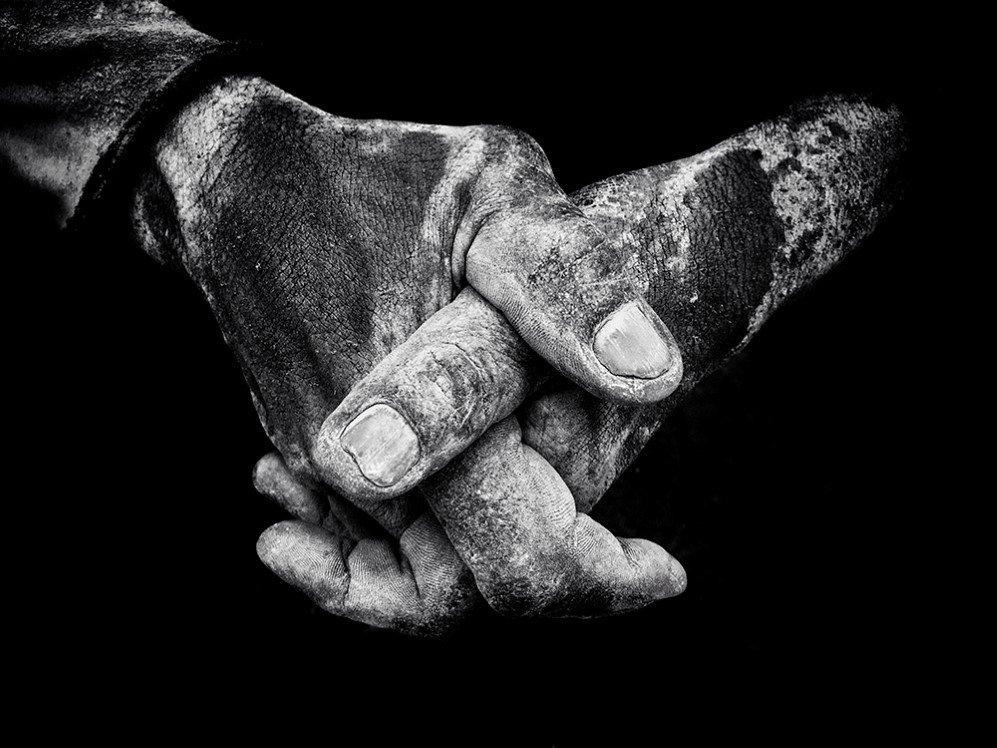 PHOTO & CAPTION CREDITS: Brendan O Se, IPPAWARDS
"I shot this photo on an early morning photo walk around the docks in Jakarta in April 2016. These were the hands of a dock worker who was taking a break. I was struck by the texture created by the accumulated dirt on his hands."
---
The Performer
Photographer: Yeow-Kwang Yeo, Singapore
2nd Place, Photographer of the Year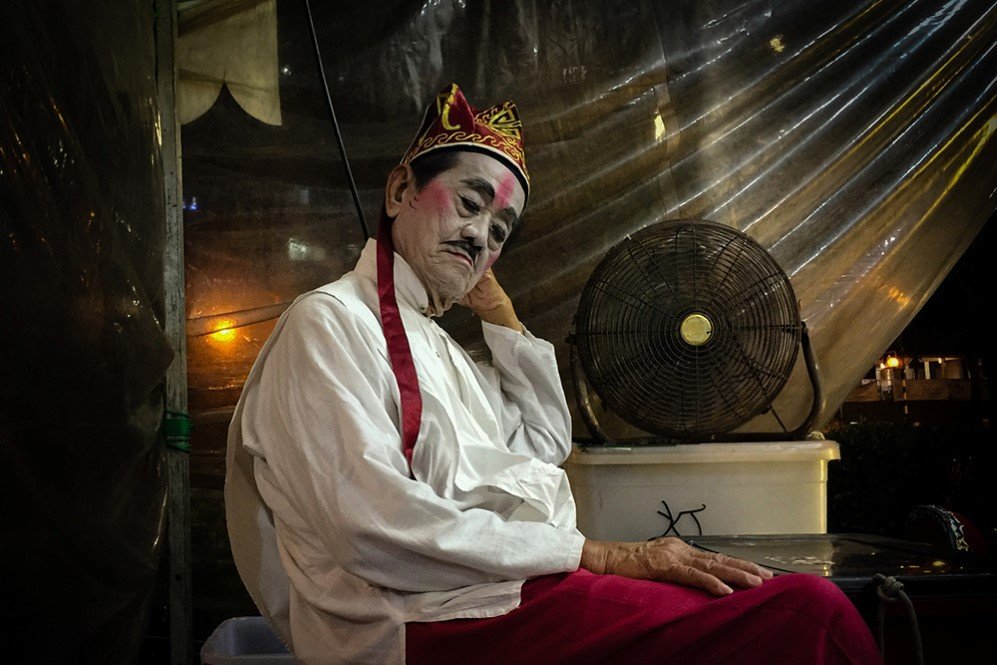 PHOTO & CAPTION CREDITS: Yeow-Kwang Yeo, IPPAWARDS
"Chinese traditional street opera is part of the Chinese culture. Unfortunately, the young generation in Singapore is no longer interested. Hence the street opera is fast disappearing. Instead of shooting their performance, I decided to go the back of the stage to capture the performers' preparation activity. I spotted this experience performer who is taking a short rest and was waiting for his turn to perform. I was attracted by the lighting of the old plastic curtain, electric fan, and the overall calm atmosphere."
---
The City Palace
Photographer: Kuanglong Zhang, Shenzhen, China
3rd Place, Photographer of the Year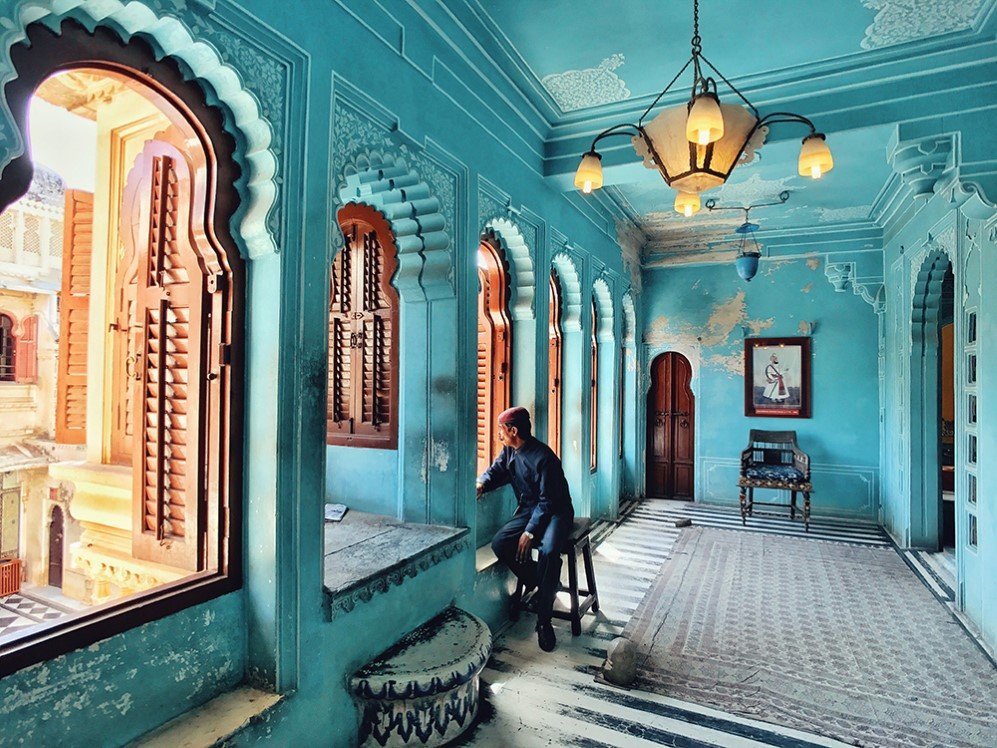 PHOTO & CAPTION CREDITS: Kuanglong Zhang, IPPAWARDS
"Udaipur is one of the most romantic cities in India. in the City palace, I snapped a moment of one of the staff gazing out of the window as if he saw the slowly historic course of the palace's construction, which was as quite attractive moment."
---
Yeguizo
Photographer: Francesca Tonegutti, Milan, Italy
1st Place – Animals
PHOTO & CAPTION CREDITS: Francesca Tonegutti , IPPAWARDS
"The photo is shot after a dressage-clinique at the stable "Cuadra de la luz" in Chiclana de la Frontera , Andalucia,  Spain. The horse in the photo is my horse, Yeguizo. He was resting and drying on the sun, looking at me."
---
Chand Baori
Photographer: Paddy Chao, Taipei, Taiwan
1st Place – Architecture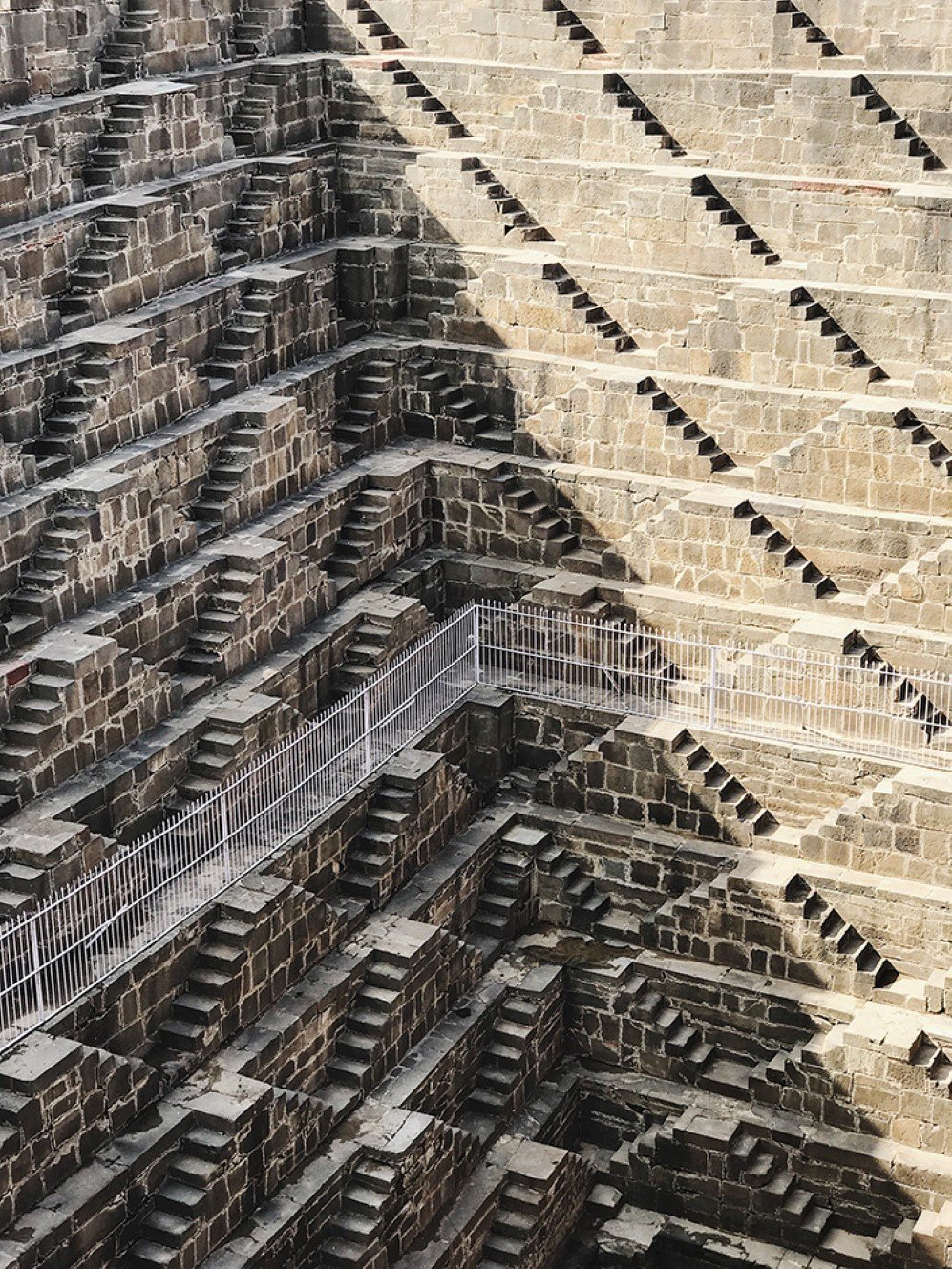 PHOTO & CAPTION CREDITS: Paddy Chao, IPPAWARDS
"This photo was taken when I was traveling in India. Chand Baori consists of 3,500 narrow steps over 13 storeys. It extends approximately 30 meters into the ground making it one of the deepest and largest stepwells in India. I marveled these elegant stepwells and shadows, I immediately took out my camera and captured this beautiful scene before it was gone."
---
Forbidden City
Photographer: Naian Feng, Shanghai, China
2nd Place – Architecture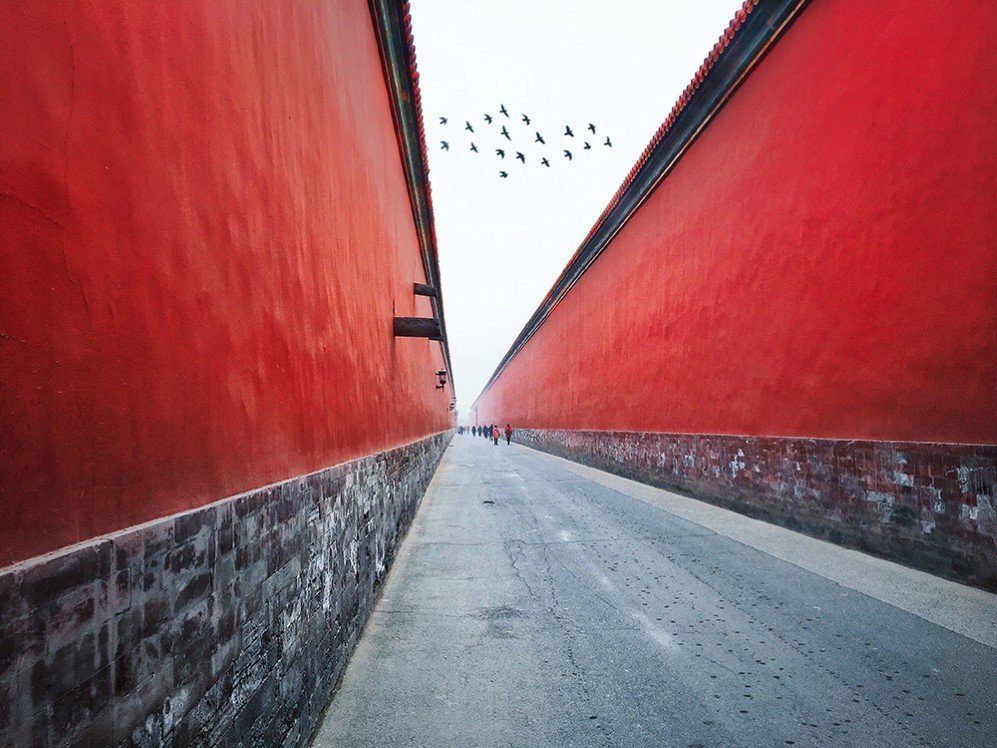 PHOTO & CAPTION CREDITS: Naian Feng, IPPAWARDS
"This photo was shot during a trip to the Forbidden City in Beijing. I was walking on this wide boulevard with two high red walls on both sides which really make me feel nervous and majestic. There were pigeons flying around the Forbidden City from time to time, this particular photo was one of the shots I took using the burst mode on my iPhone."
---
LED Roses
Photographer: Sidney Po, Cebu, Philippines
1st Place – Floral
PHOTO & CAPTION CREDITS: Sidney Po, IPPAWARDS
"About 20km southeast of Cebu City where I live is Cordova town which belongs to Mactan Island. This place has become a tourist (both local and foreign) attraction especially at night when all the white LED roses lit up."
---
Composition in a Still-Life
Photographer: Smetanina Julia, Moscow, Russia
2nd Place – Floral
PHOTO & CAPTION CREDITS: Smetanina Julia, IPPAWARDS
"This photo was taken when I was preparing for a lecture on composition in a still-life. This was one of the classes on mobile photography which I conducted last year."
---
Singing Rock
Photographer: Christian Horgan, Fremantle, Australia
1st Place – Landscape
PHOTO & CAPTION CREDITS: Christian Horgan, IPPAWARDS
"I captured this image in the Margaret River region of Western Australia.  It's my second home, and one of the most spectacular places on earth.  This was taken on the coast at Wyadup Rocks, and is called Singing Rock.  I was swimming there with family when I was drawn to it by the sound of it's song as the wind whistled through it, and just had to capture this image."
---
Baikal Ice on Sunset
Photographer: Sergey Pesterev, Mendeleevo, Russia
2nd Place – Landscape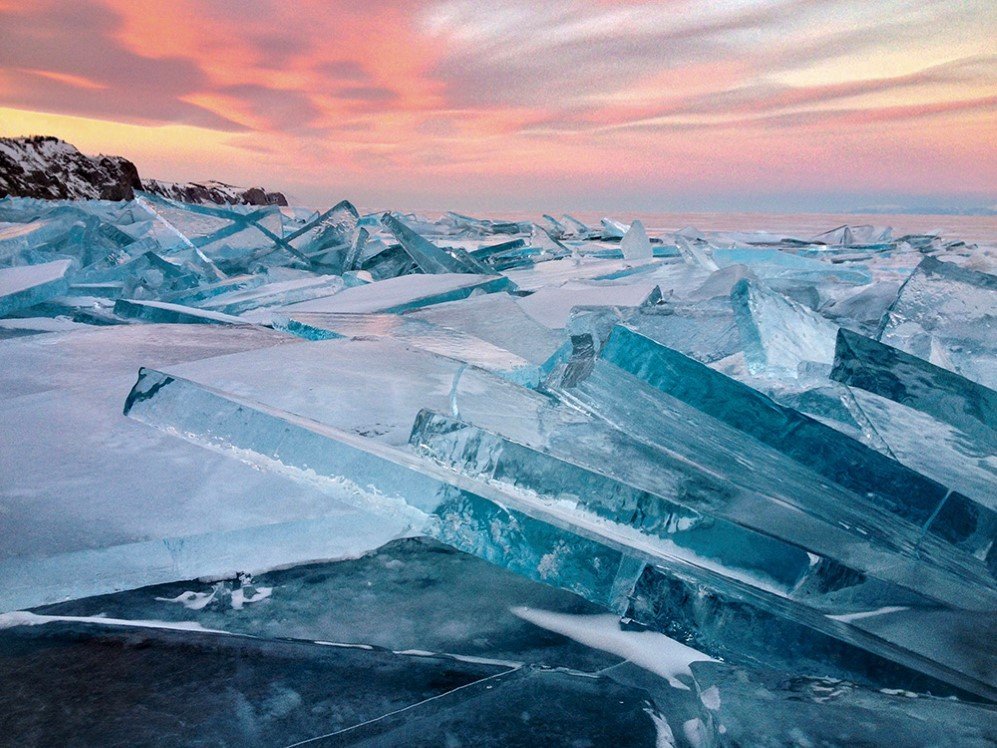 PHOTO & CAPTION CREDITS: Sergey Pesterev, IPPAWARDS
"This photo was taken on January 30, 2016, on Olkhon Island, Lake Baikal, Russia. It was the first ice on the lake after heavy frosts below -30C, it is titled, Baikal Ice on Sunset."
---
Sigtuna, Sweden
Photographer: Aaron Sandberg, Chicago IL, United States
1st Place – Nature
PHOTO & CAPTION CREDITS: Aaron Sandberg, IPPAWARDS
"I took this photo in late June of 2016 while in Sigtuna, Sweden. I used my old iPhone 6s (native camera) then did some light post-processing with Snapseed, Photoshop Fix, and VSCO. This photo didn't need too much editing at all unlike some of my others—nature did most of the work here. This was the best shot out of maybe a dozen or so captures."
---
The Nomads of Europe
Photographer: Samuel Nacar, Albacete, Spain
1st Place – News/Events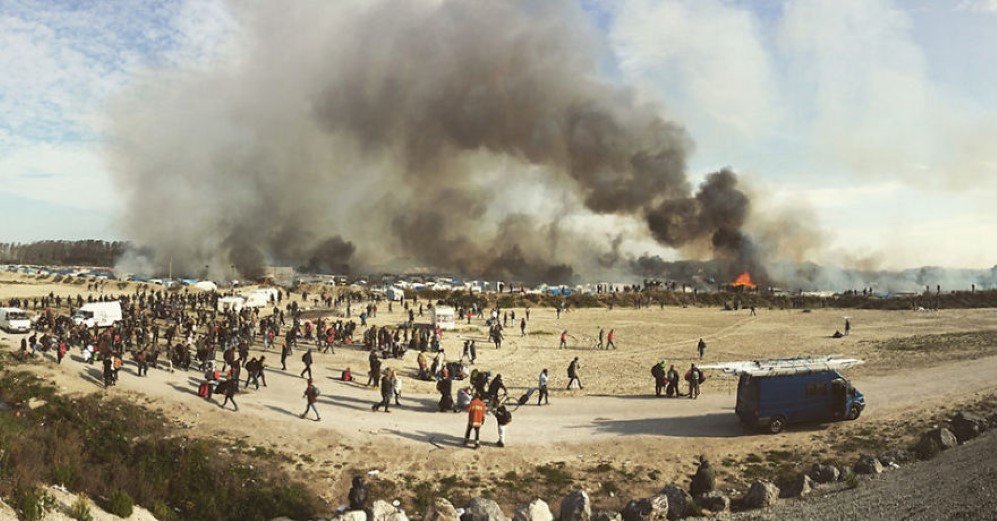 PHOTO & CAPTION CREDITS: Samuel Nacar, IPPAWARDS
"Monday 24th of October started the eviction of the biggest migrant camp in Europe named The Jungle, located in northern France only 5 kilometers away from the city of Calais. On Wednesday 26th of October the camp was set on fire and thousands of migrants had to leave, some of them were relocated while others were not.  In this photograph you can see thousands of migrants being evicted from the camp due to the many fires."
---
Intimate Moments
Photographer: Dina Alfasi, Israel
1st Place – People
PHOTO & CAPTION CREDITS: Dina Alfasi, IPPAWARDS
"I shoot mostly street scenes and portraits, trying to capture intimate moments. Every day I get to work by train and bus. For two hours every day I'm in a place with different people. At first, to pass the time, I was just observing them and trying to guess where they're going, what they are dealing with, or what their story may be. Along with this observation, I noticed intimate moments and so I started to take photos, and I was surprised with the result."
---
Depth That a Look Can Achieve
Photographer: Gabriel Ribeiro, Mato Grosso do Sul, Brazil
1st Place – Portrait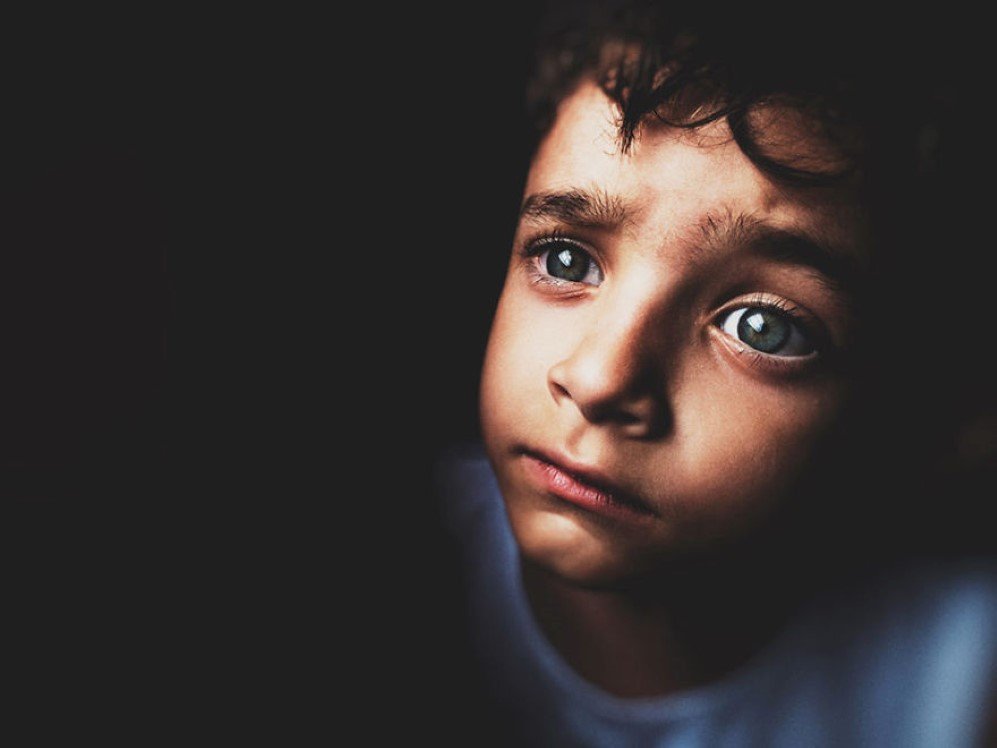 PHOTO & CAPTION CREDITS: Gabriel Ribeiro, IPPAWARDS
"This photo was taken in January of that year, my aunt came from Bahia to Campo Grande and my cousin was with me when I had the idea of doing a picture of him, we went to the nearest window and began to photograph using natural light. My main goal was to capture the depth that a look can achieve, especially when it comes to children. I used the Lightroom Mobile app along with Snapseed to get the final result."
---
Ski Trip to Telluride
Photographer: Nick Trombola, Pittsburgh, PA USA
1st Place – Lifestyle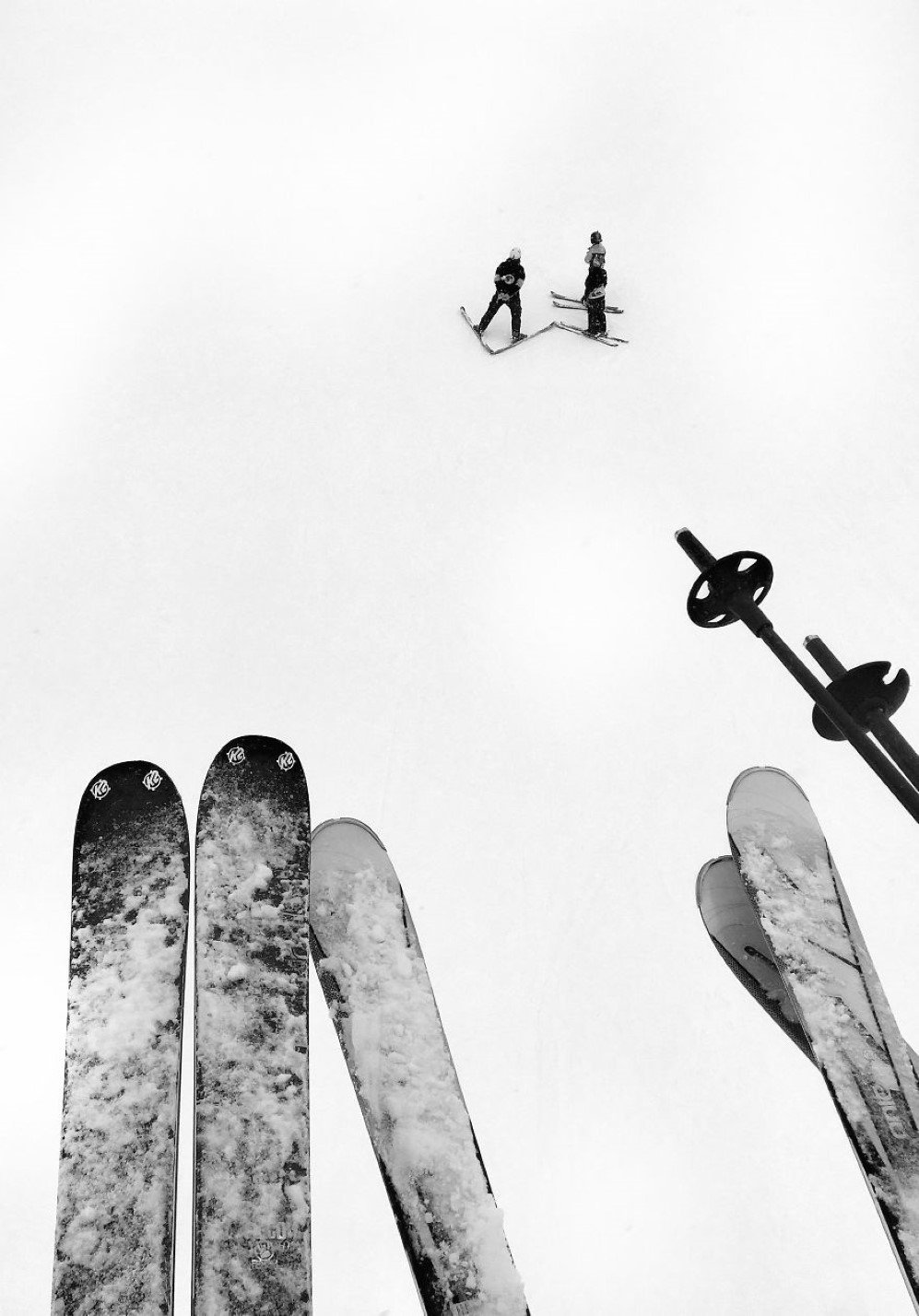 PHOTO & CAPTION CREDITS: Nick Trombola, IPPAWARDS
"I went on a ski trip to Telluride, Colorado last winter with some friends. On the second morning we were already outside before the trails even opened for the day, so we were one of the first groups on the lift. The snow was perfectly white and mostly undisturbed because the only people who were on the Mountain before us were locals who had houses higher than our hotel. On our way up we passed over a group of three skiers, and I thought that they contrasted so well against the snow and our skis in the foreground that I quickly dug my iPhone out of my jacket and took the shot."
---
Over
Photographer: David Hayes, Milford, OH
1st Place – Still Life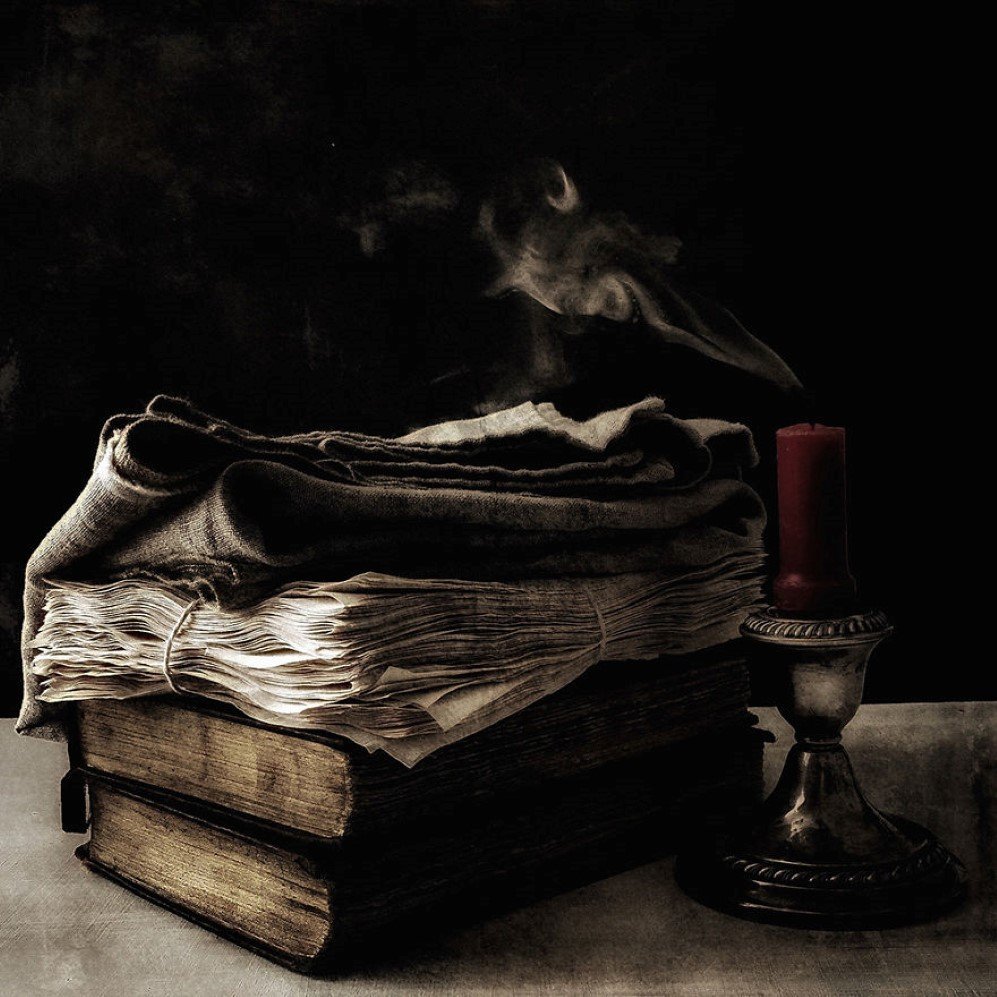 PHOTO & CAPTION CREDITS: David Hayes, IPPAWARDS
"I've been working in the still life genre for the last several years and like styling vignettes such as this one. I had recently seen several other images that had used a smoking candle and wanted to see what I could do with that concept."
---
The sunset and the Golden Temple
Photographer: Kuanglong Zhang, Guangdong, China
1st Place – Sunset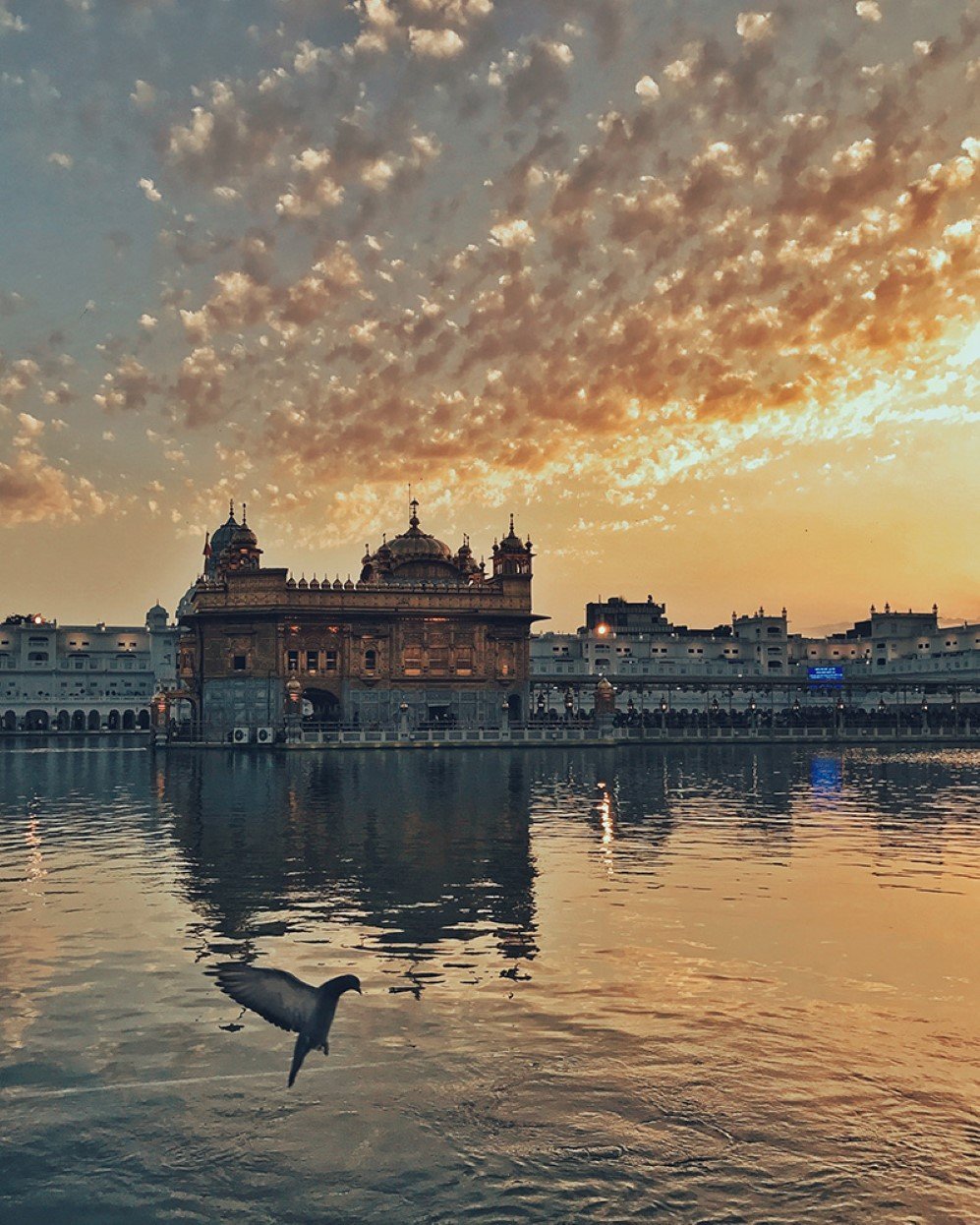 PHOTO & CAPTION CREDITS: Kuanglong Zhang, IPPAWARDS
"The sunset and the Golden Temple in Amritsar add radiance and beauty to each other. The ripple in water seems to be formed by doves' flapping of wings. I think photography is derived from life, and only people who love life can take a picture of temperature."
---
Snow + Fishing Cottages = Win
Photographer: Jen Pollack Bianco, Seattle WA, United States
1st Place – Travel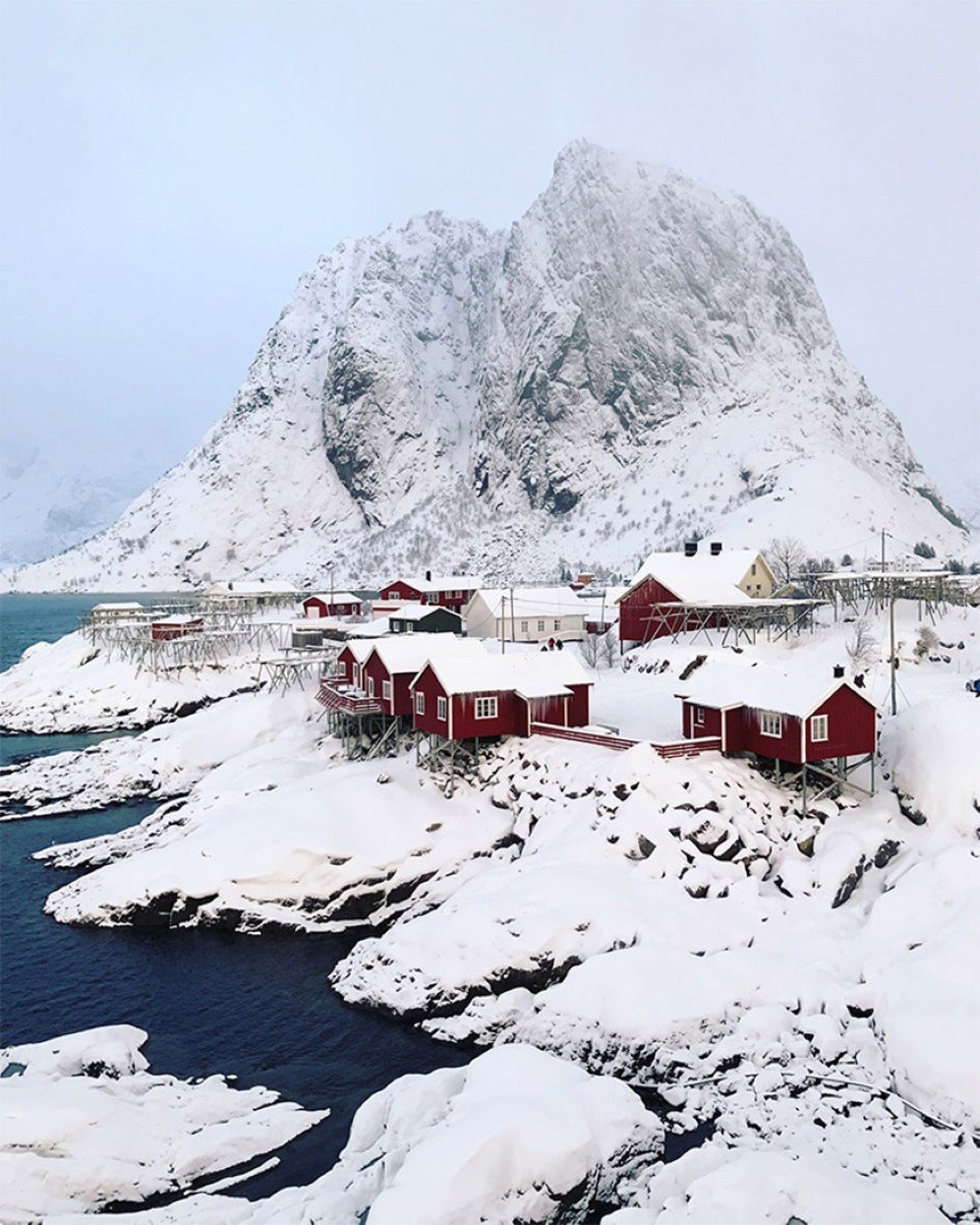 PHOTO & CAPTION CREDITS: Jen Pollack Bianco, IPPAWARDS
"I shot this image on a bridge in Norway's Lofoten Islands overlooking Reinefjord towards Olstinden. The red cabins are traditional fishing cottages. I try to push myself outside of my comfort zone photographically a few times a year, and this year I headed to the arctic in February. I took this shot just after sunrise during a snowstorm. The colors changed every few minutes, and the snowfall was heavy at times changing the moody dramatically from minute to minute.  It was a classic "wait for the light" situation. It was amazingly atmospheric and beautiful, but very cold and windy. I shot this image using the native camera app on my iPhone 7 plus. The light was beautiful and I and used a touch of the Instagram Clarendon filter, which punched up the blue in the water. I've always been a fan of sunsets but photographing sunrise can be just as magical."
---
Frozen Tree
Photographer: Magali Chesnel, Ferney-Voltaire, France
1st Place – Trees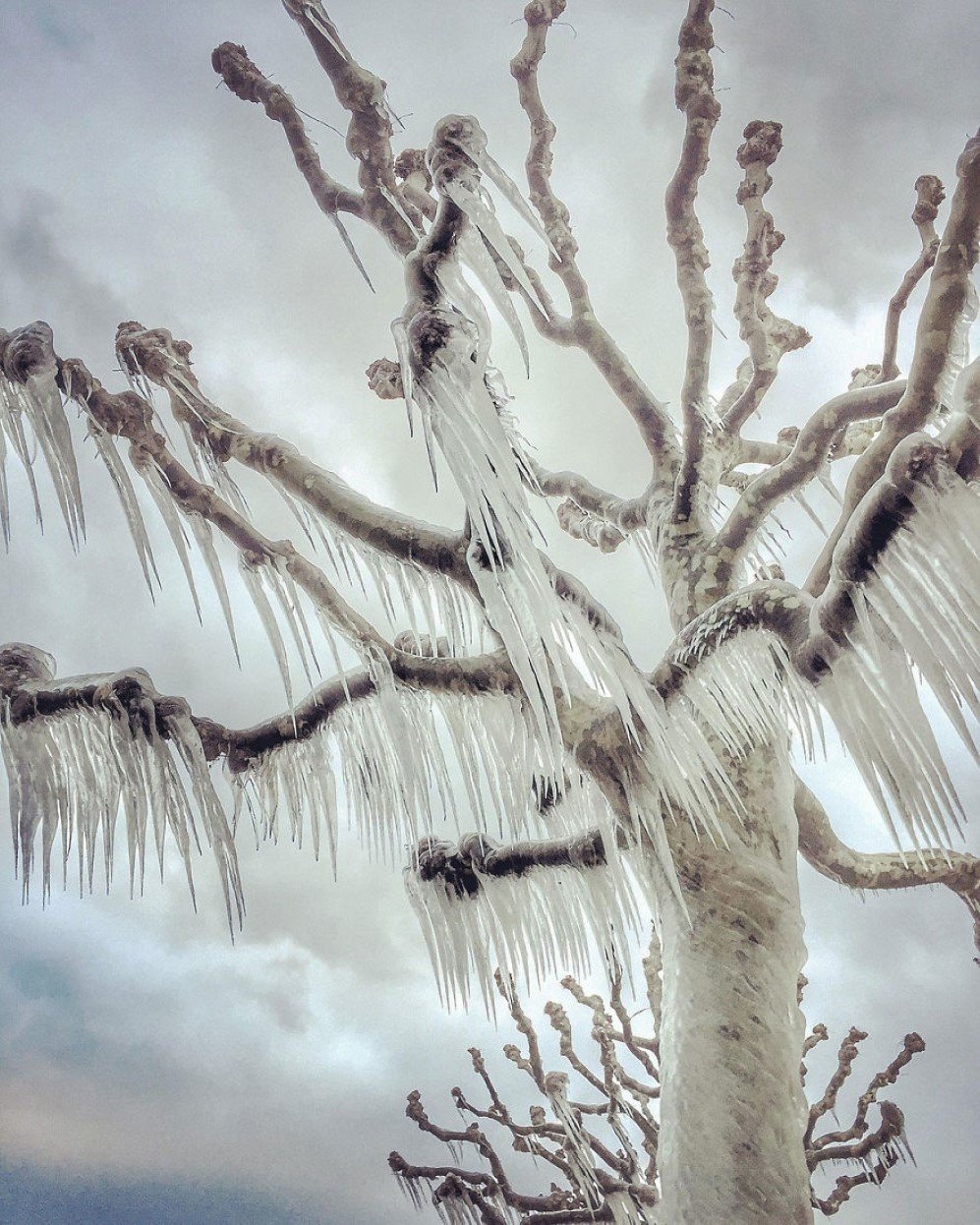 PHOTO & CAPTION CREDITS: Magali Chesnel, IPPAWARDS
"Stormy winds have swept across Europe this winter, with Siberian temperatures transforming trees in wonderful icy show in Versoix, a little town close to Geneva, in Switzerland. After a conjunction of intense cold (-10 to -18 degrees Centigrade), with very strong winds, blowing at over 100 kmh, the waves from the Leman Lake got so harsh that they passed over the dikes and the droplets immediately froze everything they touched, including the trees. Braving the frozen ground, I took this photograph, early in the morning. I am constantly amazed with ways Nature can create beautiful designs and compositions. I really enjoy having the flexibility of stretching my wings, in order to explore all the moments that life has to offer to photography. When the moment is captured, causing an emotion is my ultimate objective."
---
Standing Rock, North Dakota
Photographer: Juan Carlos Castañeda, Astoria NY, United States
1st Place – The America I Know
PHOTO & CAPTION CREDITS: Juan Carlos Castañeda, IPPAWARDS
"These pictures were taken on December 5th, 2016 at Standing Rock, North Dakota. That day the water protectors, the people standing up for the Sioux tribe were supposed to get evicted by the Morton County Sheriff's Department. Thousands of veterans came to the aid of those of us who were protesting. They told us that they had vowed to protect this country from all enemies, foreign and domestic. President Obama announced that the Dakota Access Pipeline had to be halted until an investigation was made. The veterans still marched on that afternoon and made sure to let everyone know that they were there helping protect Standing Rock. Mother Nature stepped in that day with a blizzard of 40 to 50 mph winds with temperatures of -30F. The height of the storm and the march was captured with the photo that was selected for first place. Everyone there stood until it was physically impossible to continue. Shortly after that picture was taken everyone had to go back to camp and the officers on the other side of the bridge had to leave as well. It was a great reminder of who truly was in charge."