This small robot can be controlled remotely to pull up to 9,000 pounds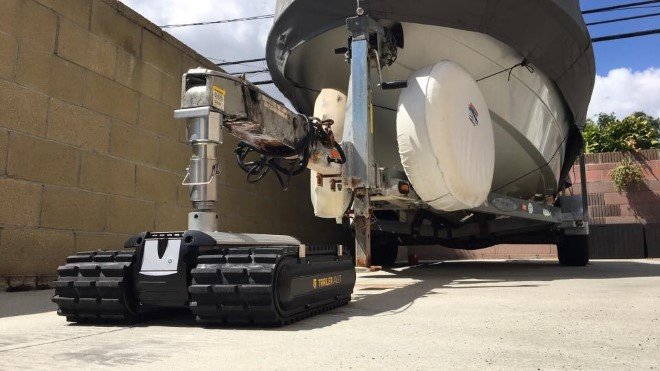 Moving a trailer into a narrow garage or a tight spot can be quite challenging; if only valet parking was inclusive of trailers. Well, the all new Trailer Valet RVR is the solution! Before we get into its operating mechanism, let us just first think of it as a remote-control trailer-parking tank.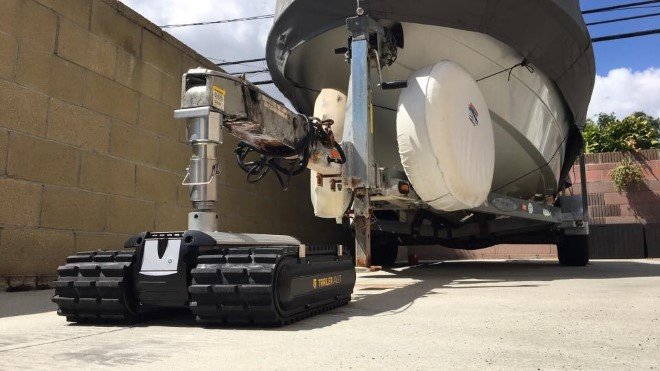 Image:  Trailer Valet
So, the Trailer Valet RVR has two or four planetary gear motors (varies from model to model) and an aluminium-bodied RVR which attaches to a trailer's coupler through an included hitch ball which also comes in two sizes. This hitch ball is then used to steer via radio remote control unit which can be as far as 12 m i.e. 40 feet away. The heavy-duty caterpillar treads allow the RVR to move on various surfaces such as grass, asphalt, dirt and gravel. As for the battery life, the lithium-ion battery gives a runtime of 30 minutes upon a single charge.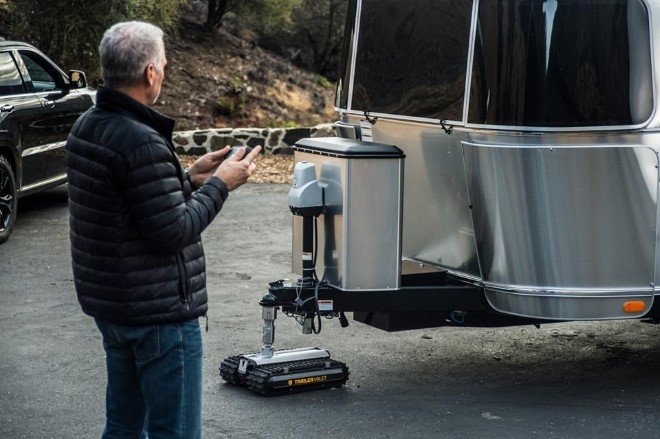 Recommended for you (article continues below)
Image:  Trailer Valet
There are three different models available; the first one weighs 45-77 pounds i.e. 20-35 kilograms, the second weighs up to 3,500 pounds i.e. 1,588 kilograms and has the ability to drive single and dual axle trailers, and the third one weighs 5,500-9000 pounds i.e. 2,495-4,082 kilograms. The prices vary accordingly, but the overall price range falls within $2,100 to $4,100, $4,100 being the cost of the most powerful one.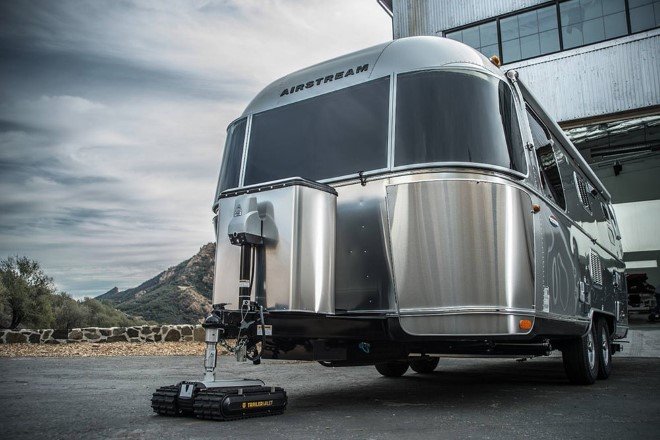 Image:  Trailer Valet
h/t: New Atlas