Skydio R1 drone will follow you, capture photos and videos autonomously
Drones that capture videos seem like old news. Well, these MIT graduates don't seem to agree. They believe in revolutionizing the videography concept and they might as well have.
The Skydio is not just any drone with a camera attached to it. Making use of 13 cameras, this drone uses technology such as Nvidia Jetson chip commonly found in self-driving cars. The skydio promises to be the best 4k camera you have ever owned. With its fully autonomous technology, it does not require any pilot support and can follow you around wherever you go and avoid any hurdles that come its way!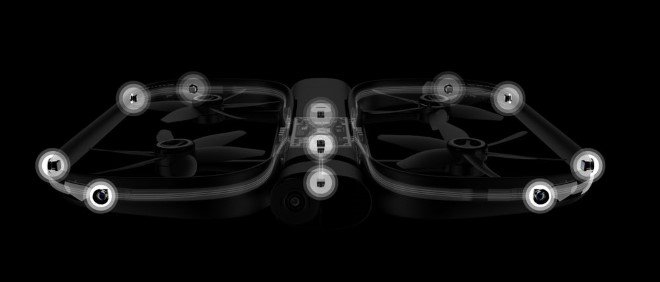 Image: Skydio
To understand it better, it is imperative to delve into the technical aspects. The twelve cameras installed provide the drone with real-time camera footage, which can help in navigation. This helps to avoid the use of GPS tracking. Furthermore, the deep learning algorithms within the device allow it to differentiate between obstacles and subjects while the motion planning software installed allows it to navigate through the environment quite safely. The 13th camera focuses on the subject and provides footage of 4k resolution at 30fps (or 1080p and 60fps), which is saved in its 64 GB of built-in storage. Furthermore, you can fly the drone for 16 minutes straight, after which you will have to replace its swappable batteries.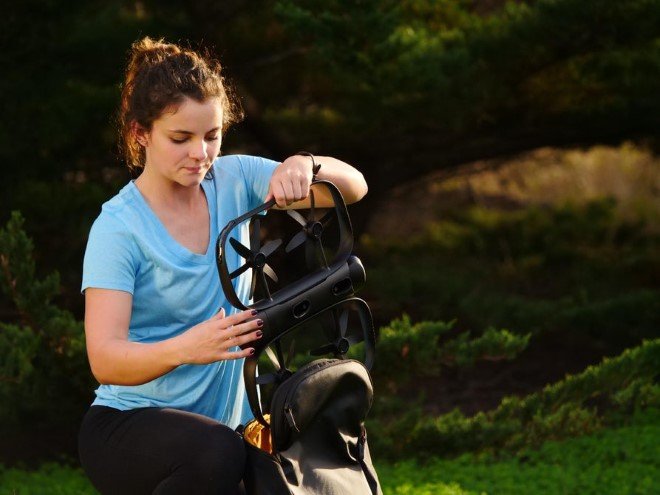 Image: Skydio
It seems like any other drone when it comes to detecting and following its subject. However, unlike those other drones, it can stay focused on its subject in the most crowded environments and can quickly adjust its direction instead of straying off the designated path. However, there is a slight drawback. Due to the constant shifting of water surfaces, it is unable to navigate over water. Furthermore, it is not waterproof either.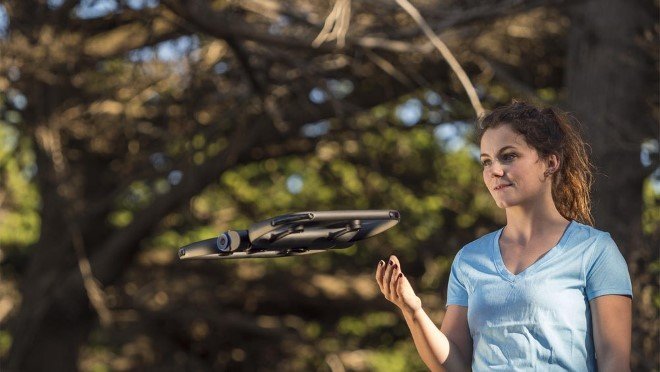 Image: Skydio
Recommended for you (article continues below)
In order to launch the Skydio R1 drone, the designated mobile app requires installation. Once downloaded, open the app and swipe up with one finger. This will send a signal to the drone to launch. Finally, choose any one of the cinematic modes (follow, orbit or side) and its easy sailing from there. The drone handles the rest of it and you are free to focus on your desired activity. You do not even have to worry about moving too fast, since the drone can fly over 20 mphs. Once done, you can even edit the videos on the editing interface and share them instantly on any social media applications!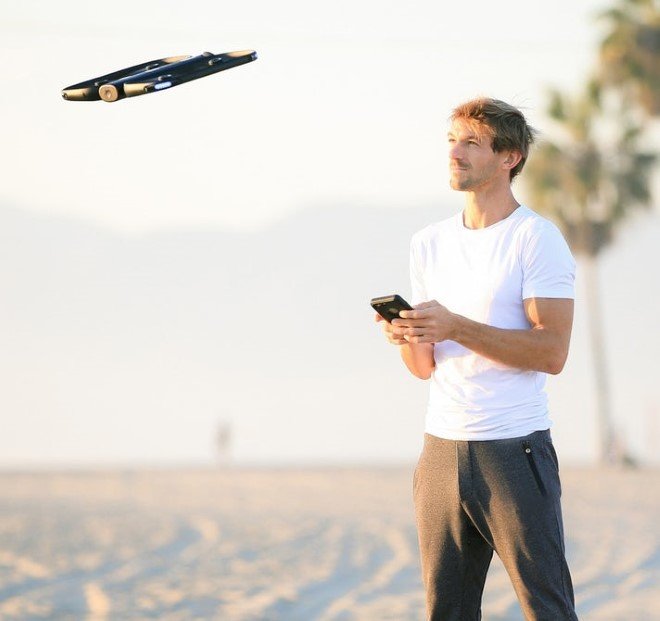 Image: Skydio
One would be glad to know that the drone is made of a sturdy aluminum and carbon body, which means it's also lightweight and provides high mobility. Since the propellers are along the line of the body, the structure is aerodynamic and allows for easy storage due to the thin profile. It even comes with pilot assistance in case anyone wants to guide it on his or her own. However, the drone does a fine job without that as well.
Image: Skydio
Available in the market for $2500, this drone is quite expensive. However, if you're looking for a drone to capture high quality action videos on its own then this is definitely the drone for you!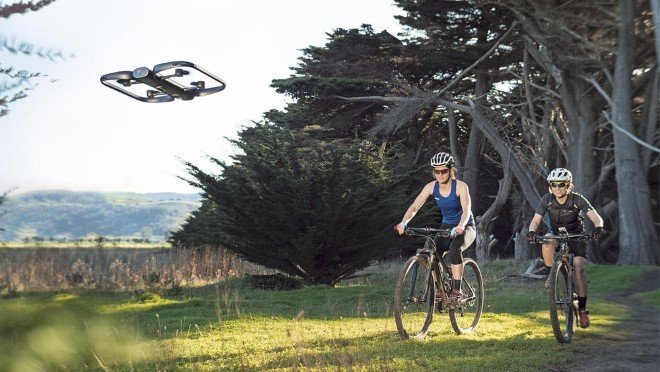 Image: Skydio