'Peru's SkyLodge Hotel features see-through pods hanging to the side of a 400 feet high cliff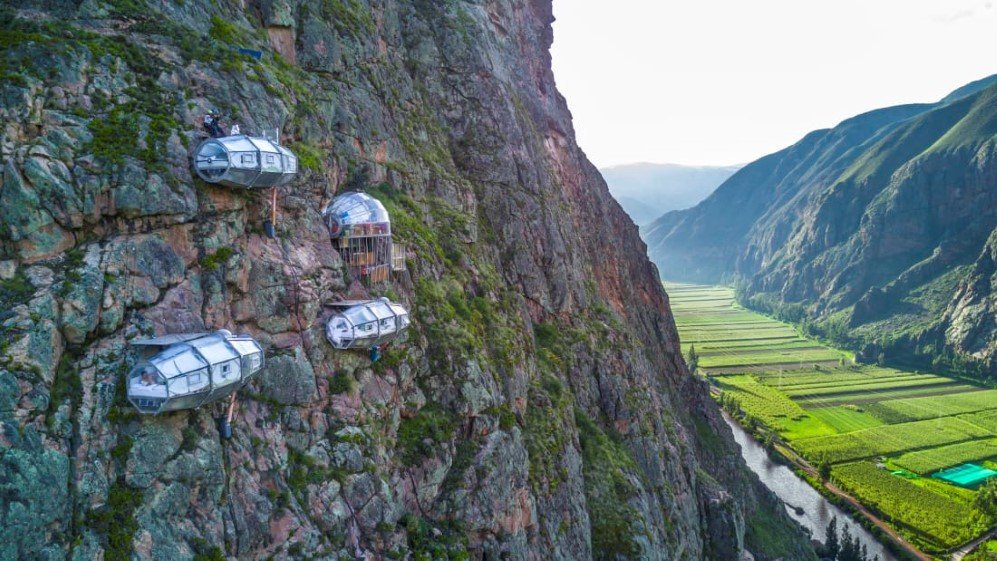 Adventure tourism is one of the most emerging businesses but this Peruvian company has taken it to a whole new height… literally.
Natura Vive has installed three transparent sky lodges at the very edge of the mountain in Peruvian Andes for the travelers to enjoy an amazing stay experience. The sky lodges cost $300 per night per person and one lodge can accommodate as many as four people at a time.
The pods with a submarine inspired roof hatches are made up of weather resistant polycarbonate and aerospace aluminum to provide the guests with a safe stay. Each suite has six wide windows so that the breathtaking sites of the Peruvian Sacred Valley can be enjoyed by the adventurers while the four ventilation ducts in each pod helps it to maintain a pleasant atmosphere.
Furthermore, each sky lodge is beautifully furnished with a dining area, a bed, curtains and solar fueled lamps and reading lights.  The 192 square-foot transparent suite also comprises of a washroom behind the insulating wall furnished with a sink and a dry toilet.
However, accessing this incredible transparent capsule is not easy at all. Travelers can only reach to the pod after a climb of 1400 iron rungs or by zip-lining. The journey might be terribly terrifying but the cliff-side hanging pods with mesmerizing views of the Sacred Valley are definitely worth the risk.
Recommended for you (article continues below)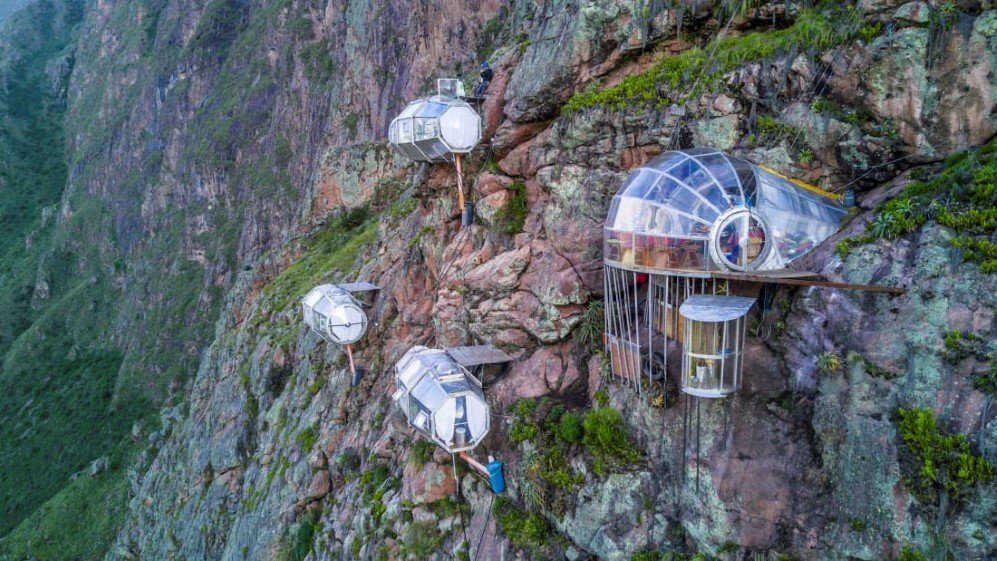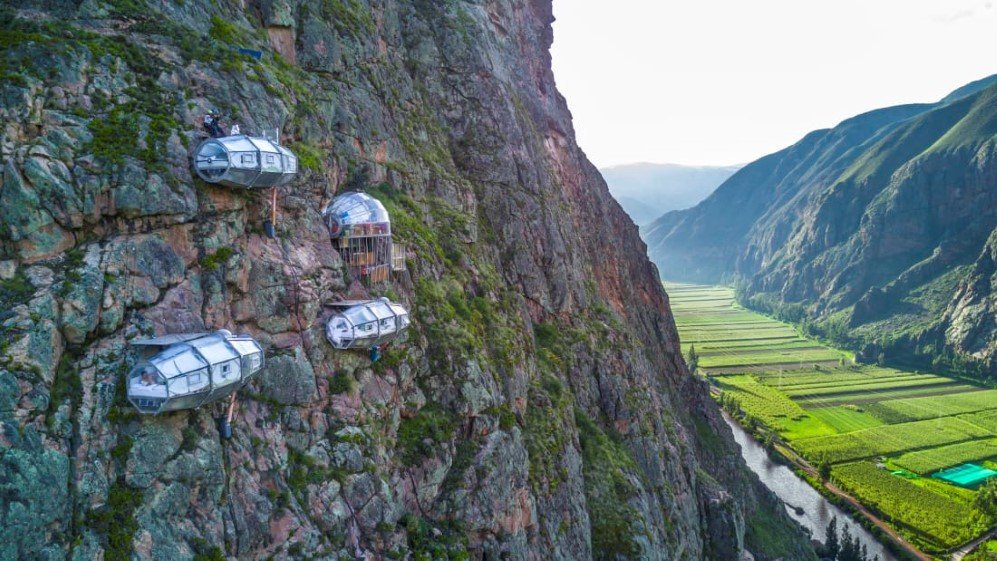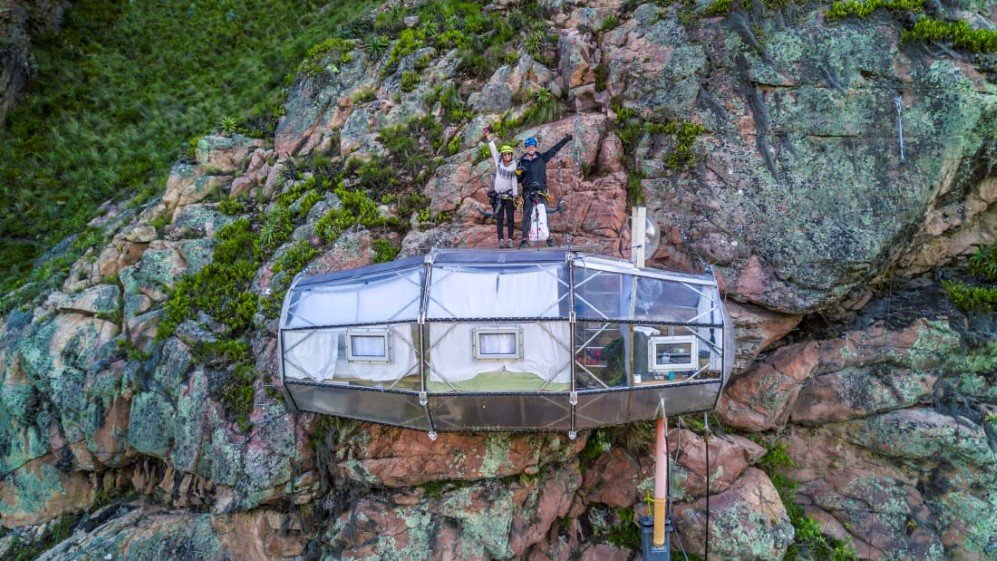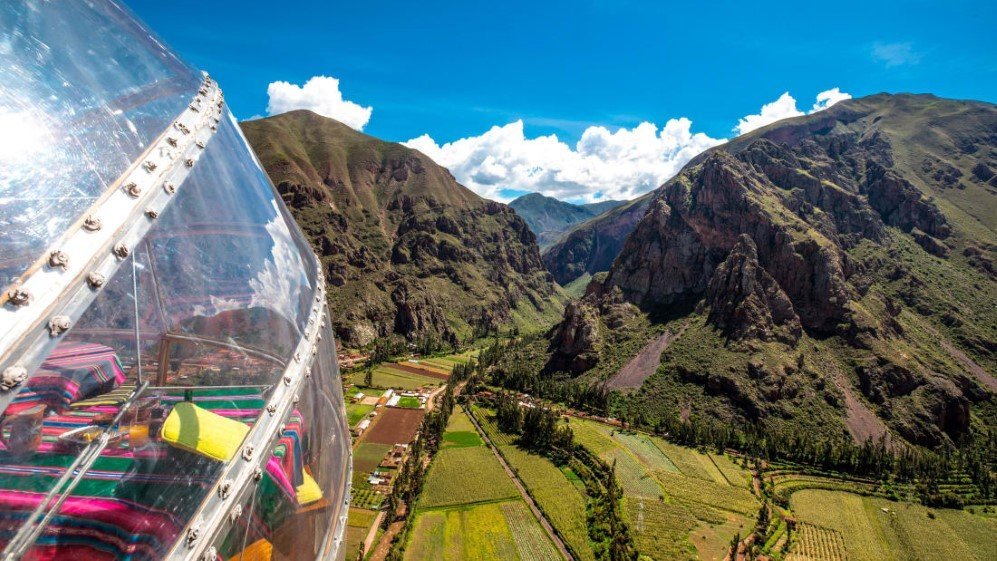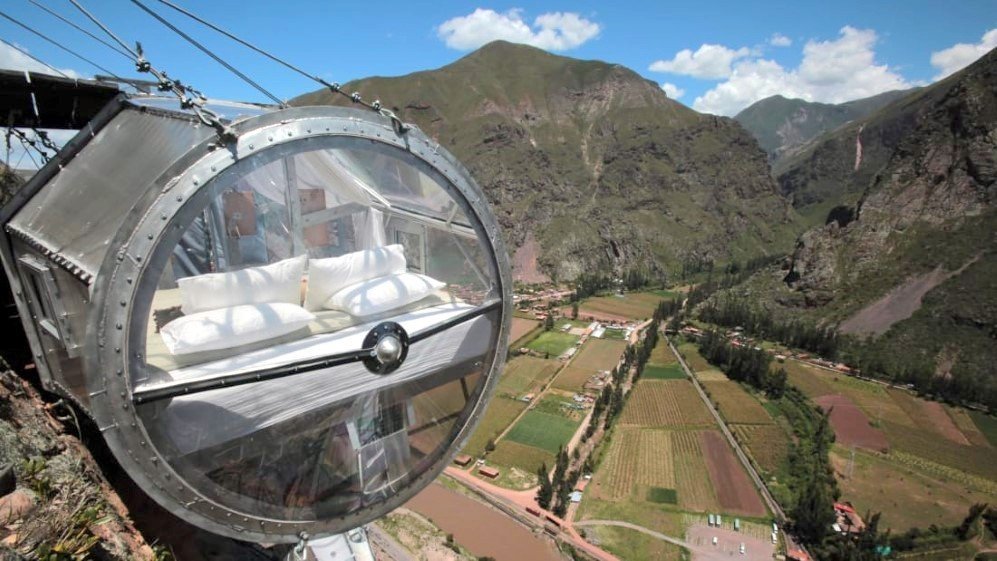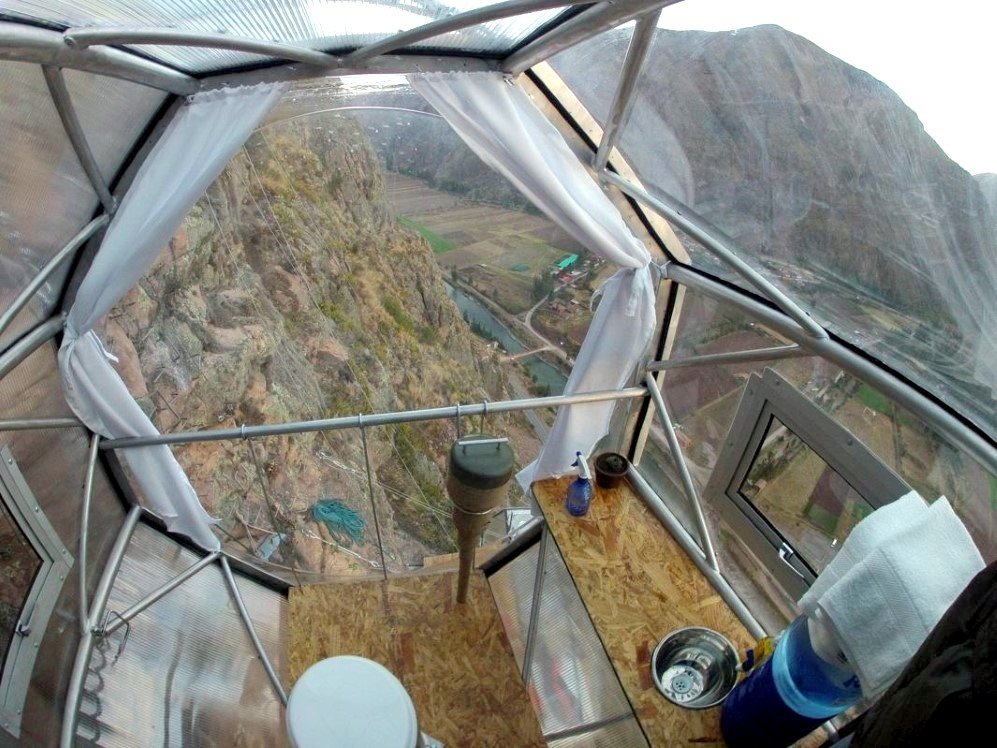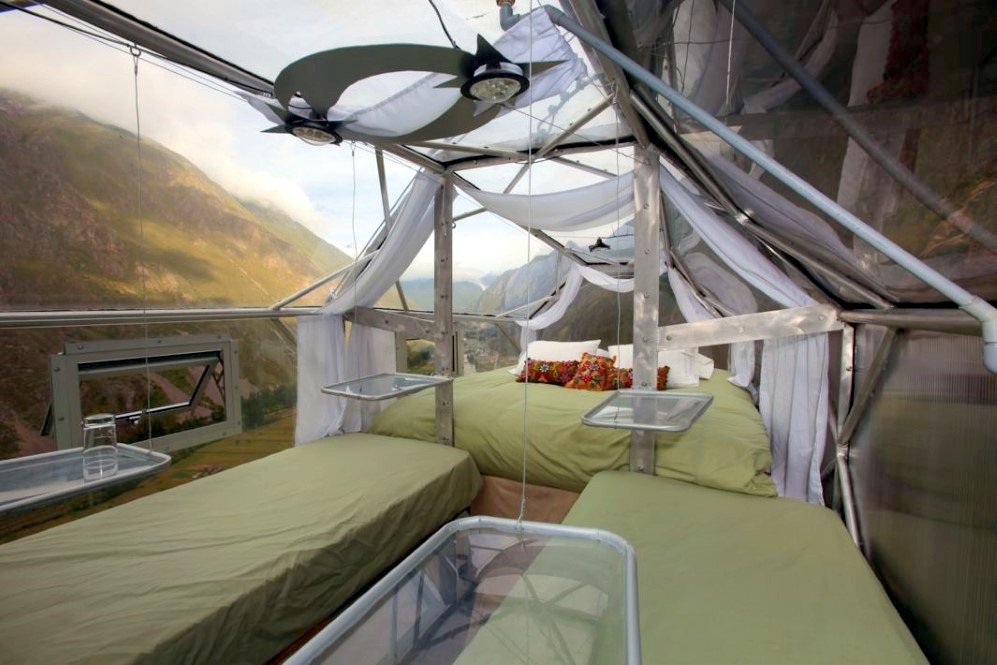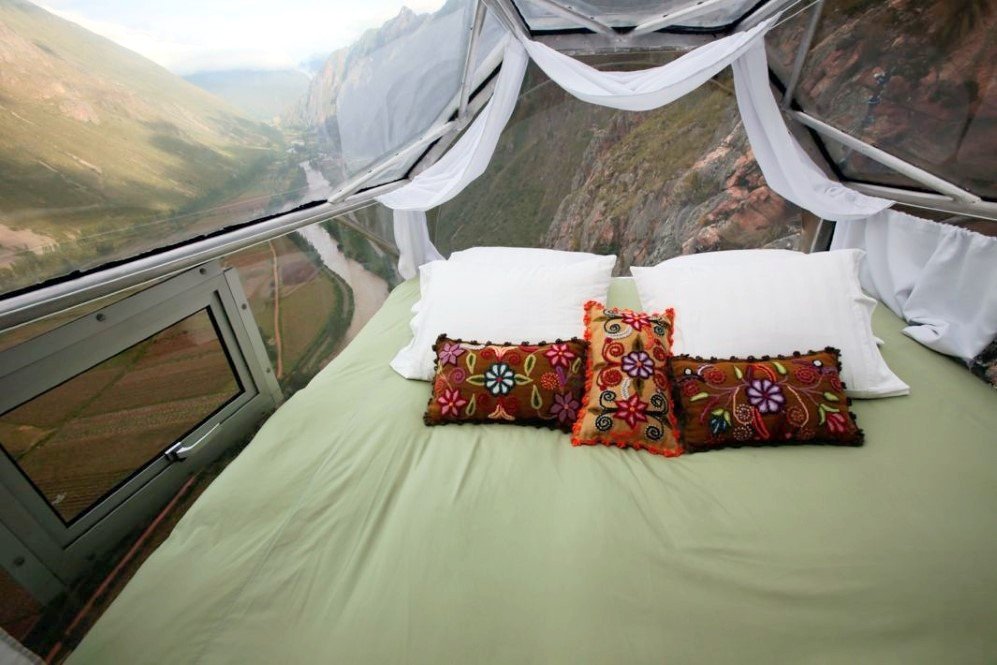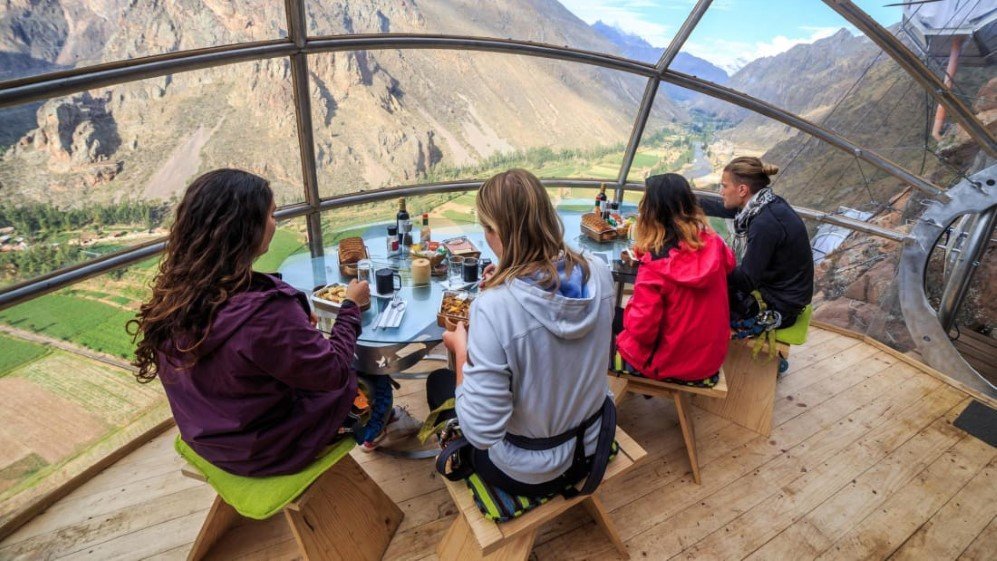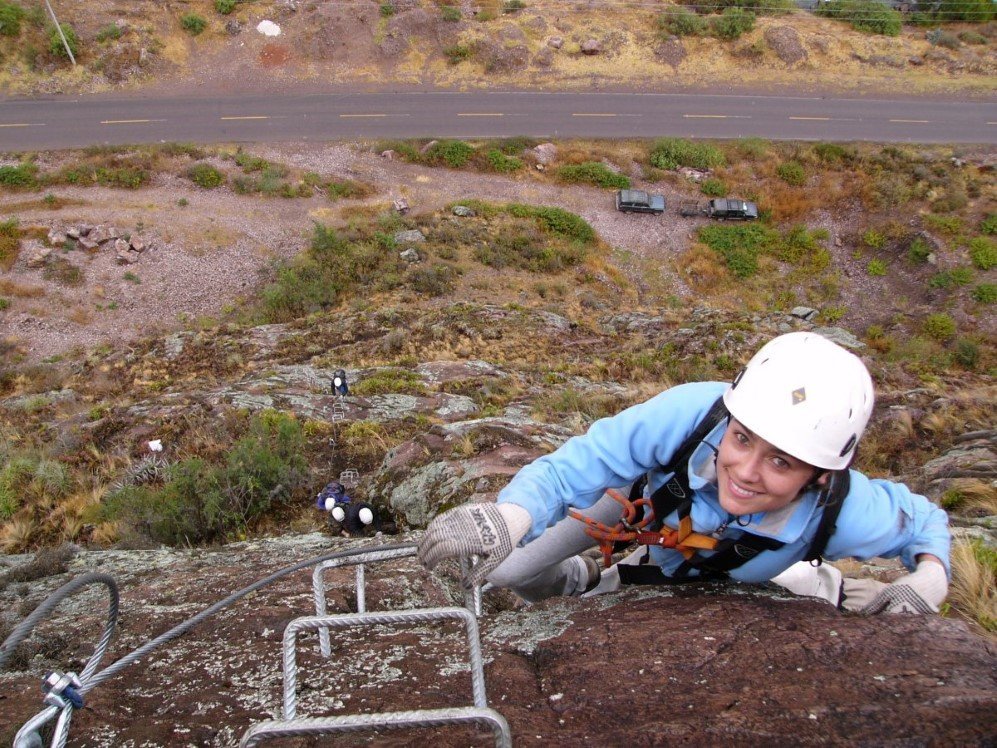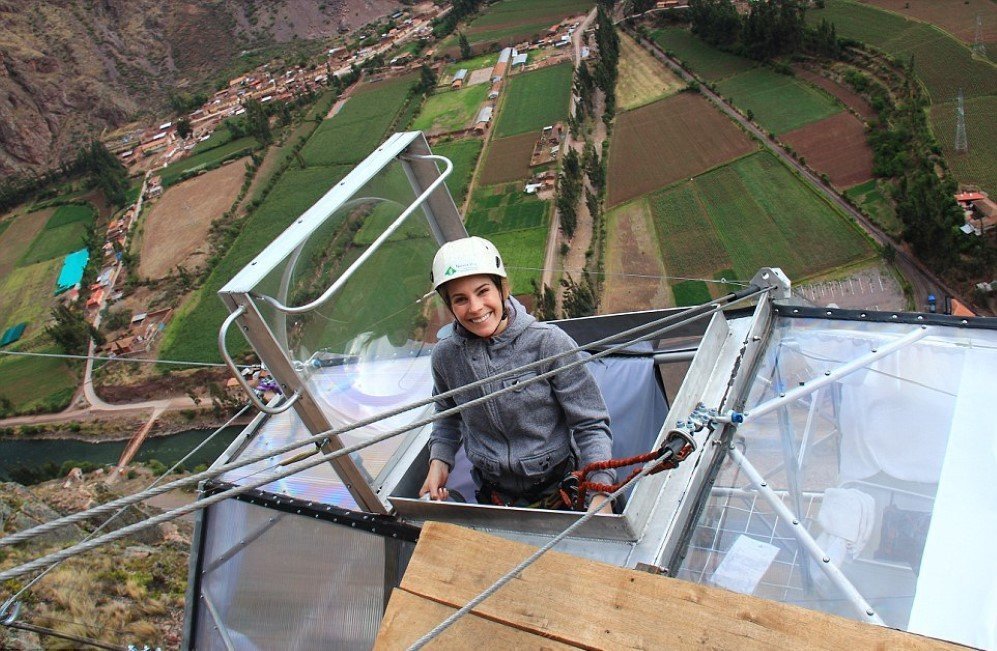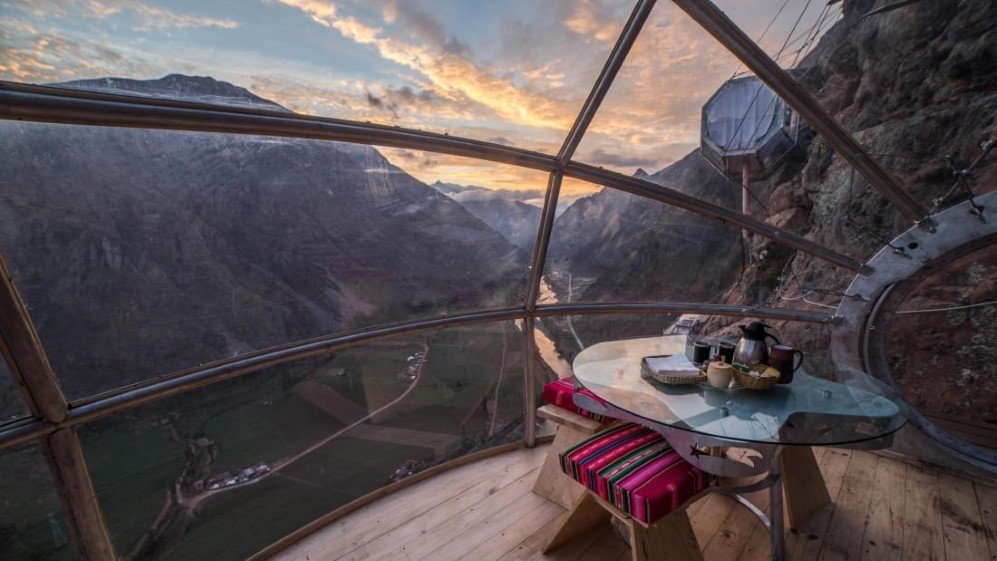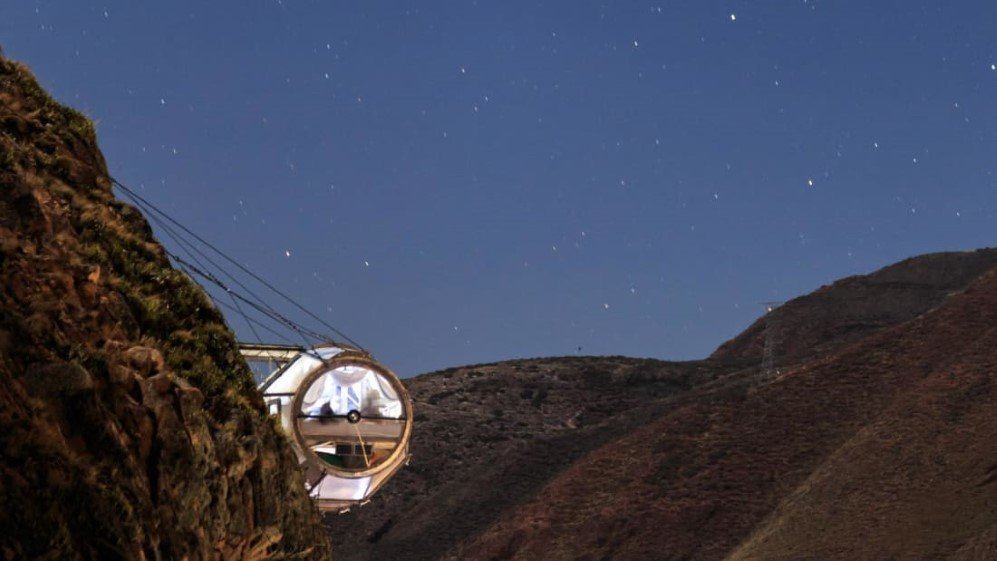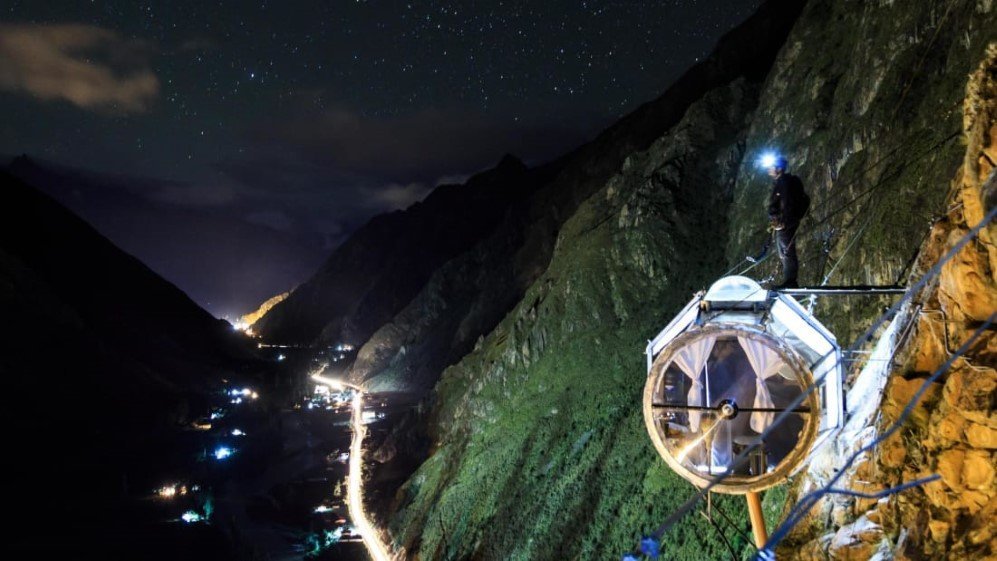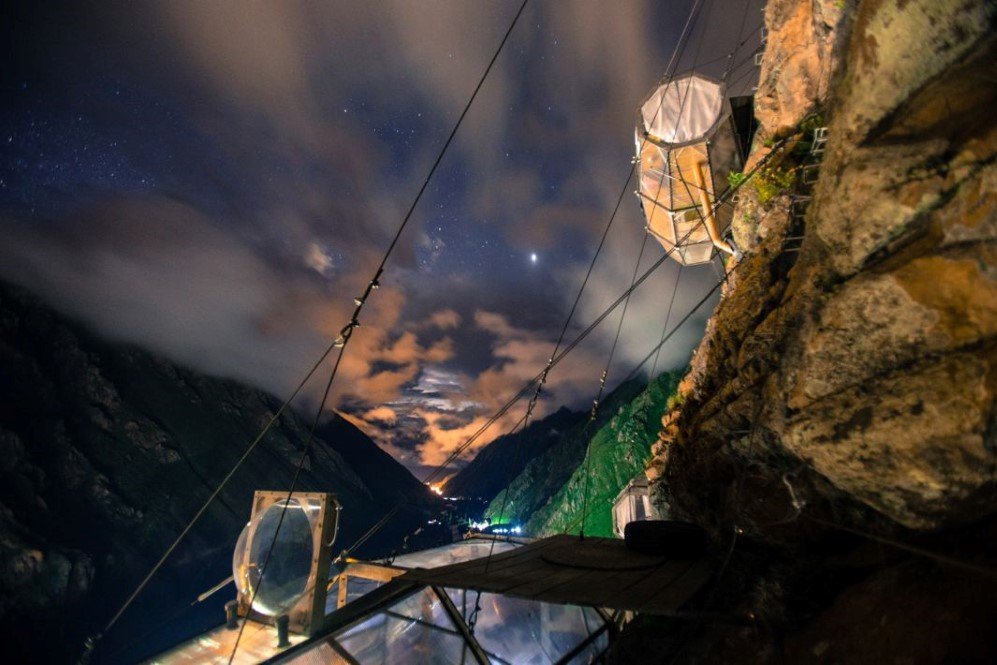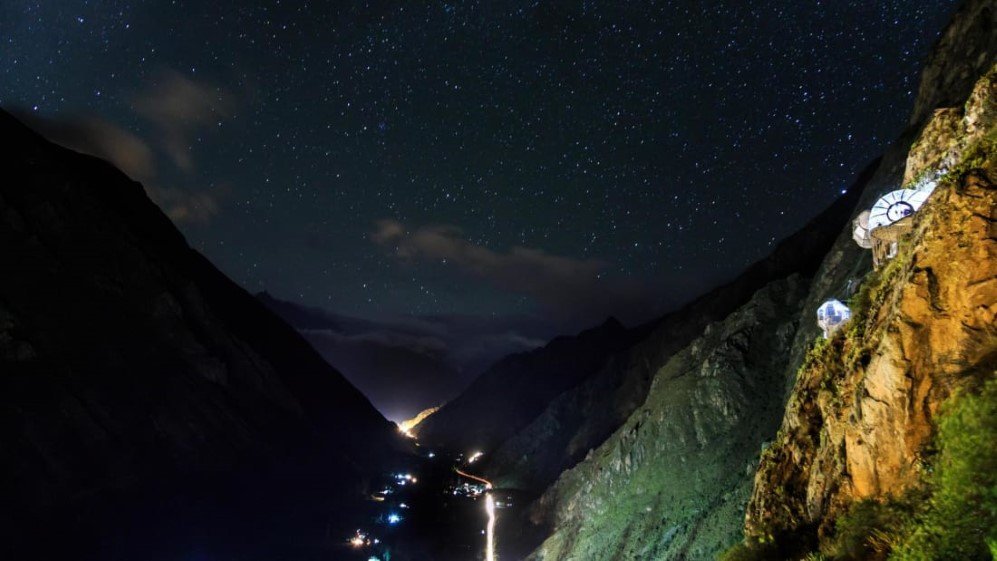 All Images: © Natura Vive
h/t: Slate