Mercedes electric-powered 'Vision Van' can launch & retrieve delivery drones from its roof
We all have unwillingly made peace with the fact that robots will replace humans in many professions, but the shift wasn't supposed to be so soon! Companies such as Merecedes-Benz Vans and Matternet have already released their concept cars, and who knows, these concepts might be implemented within a year's time!
Image: Mercedes-Benz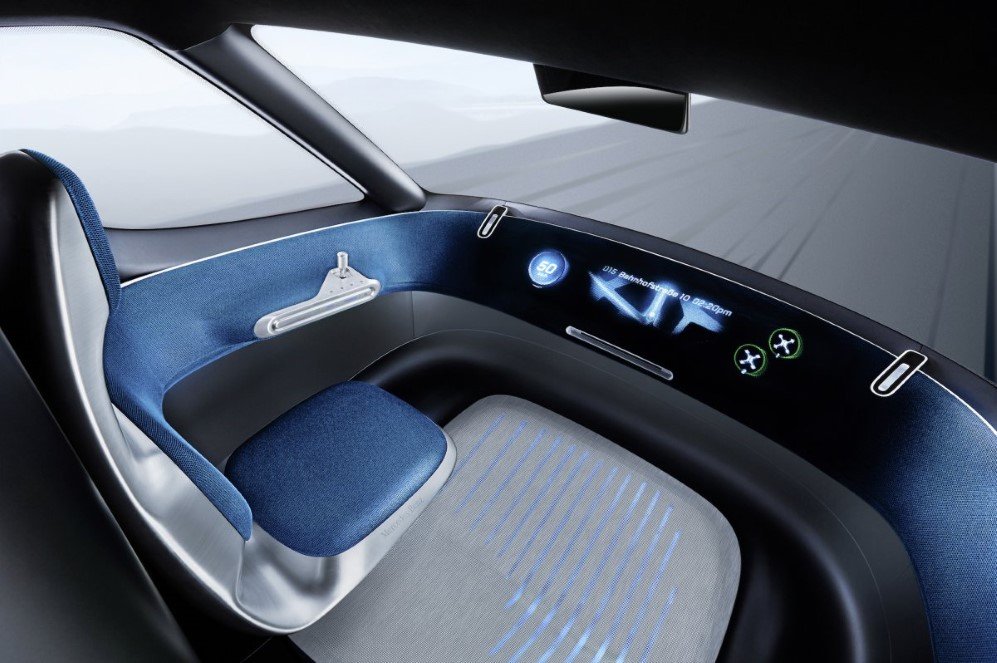 Image: Mercedes-Benz
The introduction of robots and drones has led to tasks being completed within seconds with utmost accuracy so in a way, they are only making our lives easier. Such is the case with the 'Vision Van' – a product of a drone tech start up Matternet and Mercedes-Benz Vans. The van aims to deliver small packages across short distances via drones. So, what does the van have to do with a drone delivering a package? Well the rooftop acts as a launch and landing pad for the M2 drones which are autonomous and have the ability to deliver any package within the 4.4-pound limit across 12 miles of sky on a single battery charge.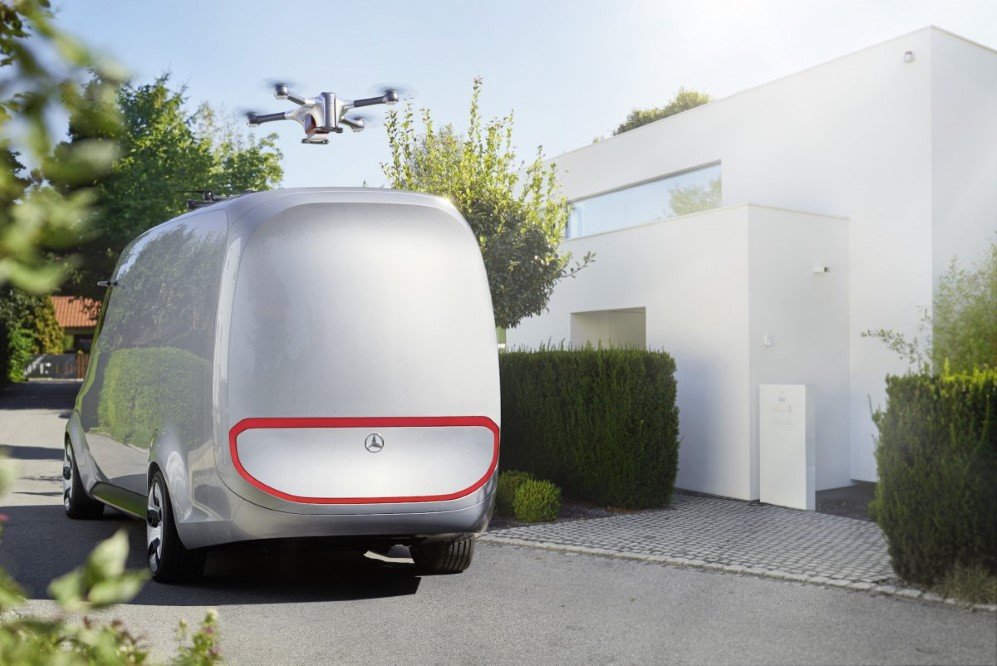 Image: Mercedes-Benz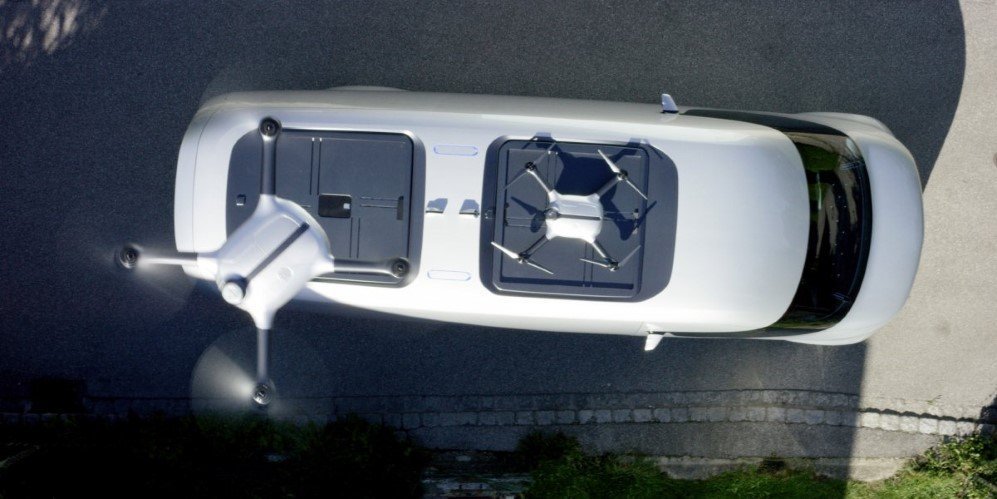 Recommended for you (article continues below)
Image: Mercedes-Benz
As per the design, the drones can reload their payload and change batteries without any human interference. They are in sync with the Mercedes-Benz Van's cloud-based system on-board which allows the items in the van to be loaded into the drone automatically with the help of robotic shelving systems present within the van. If you're worried about your package being in a shabby condition when it reaches to your front door, don't be. The designer at Matternet has suggested a hard-shelled case to protect all sorts of cargo. As for the drone's payload, it can transfer data about the contents and destination of a given delivery. So, it'll be super easy for a logistics company to trace the proof of delivery and alert users the second the package arrives using the data provided by the M2. How convenient, right?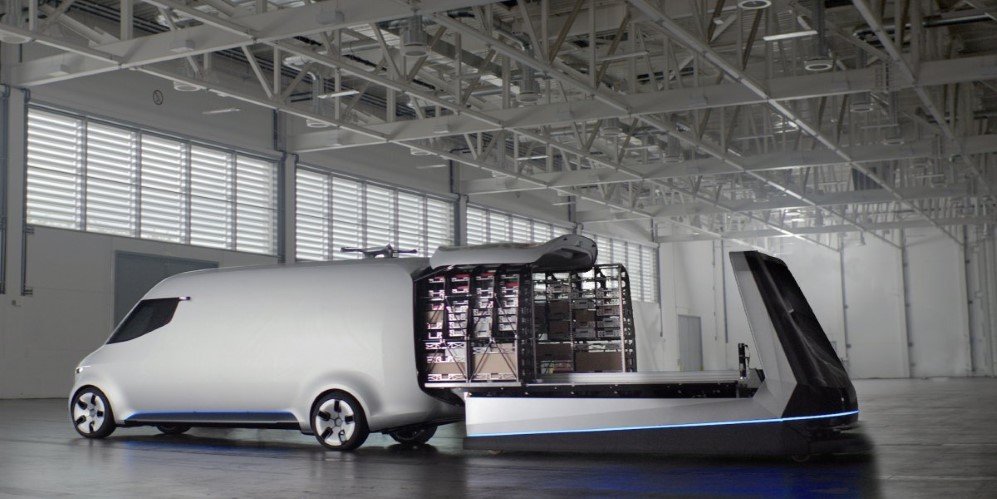 Image: Mercedes-Benz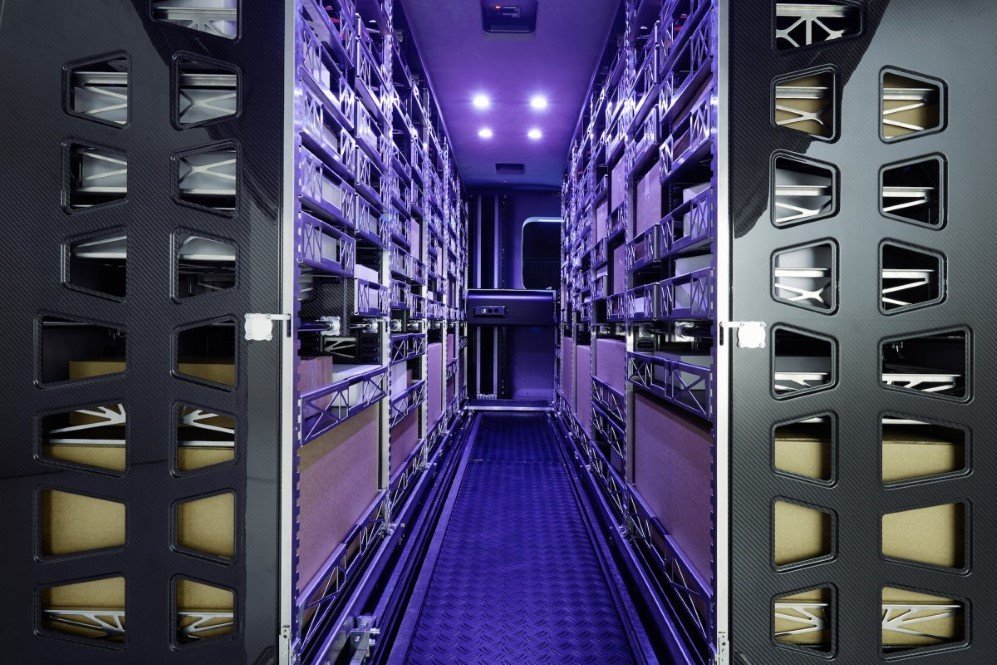 Image: Mercedes-Benz
According to the co-founder and CEO of Matternet, Andreas Raptopoulos, the van integrated with drone technology can be put to use where the rules and regulations permit such vehicles. For instance, the M2 drone can be used to deliver packages to areas that aren't accessible by cars or vans or can be used in case of heavy traffic jams in major cities. Moreover, in dangerous or disaster-stricken areas, the M2 can come in handy!
Even though Mercedes-Benz is known for its fancy luxury and sports cars, the company sold 321,000 of its vans in the year 2015 according to their financial statement. They have also invested in Matternet (the amount has not been disclosed). So far, Matternet has raised $9.5 million with a target of $11.5 million so the implementation of this Vision Van concept seems to be right around the corner!
References: Business Insider, Digital Trends